For those familiar with Haynes Street, the main thoroughfare in Kalamunda, you'll notice the addition of a new restaurant The Vault. The Italian style eatery was home to the Commonwealth Bank for decades. And it has been transformed from a drab office like building to a large, open restaurant with a deck overlooking leafy Haynes Street.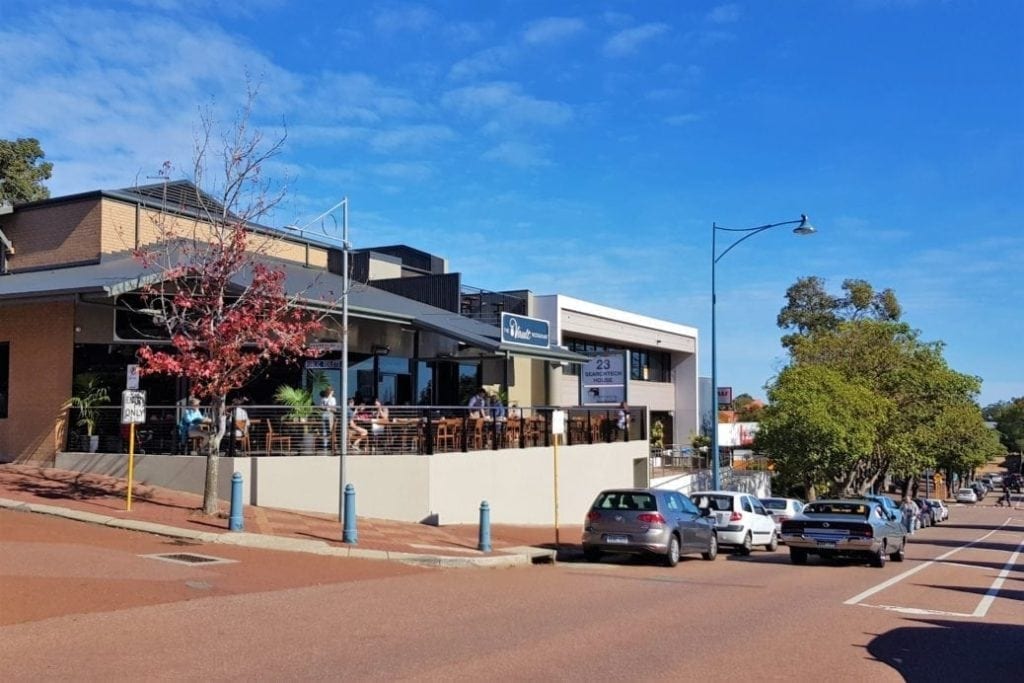 The Vault is open seven days for breakfast, brunch, coffee and cake, lunch and dinner. We stopped by with our family for lunch and it's clear to see the spot is still a hive of activity in the community.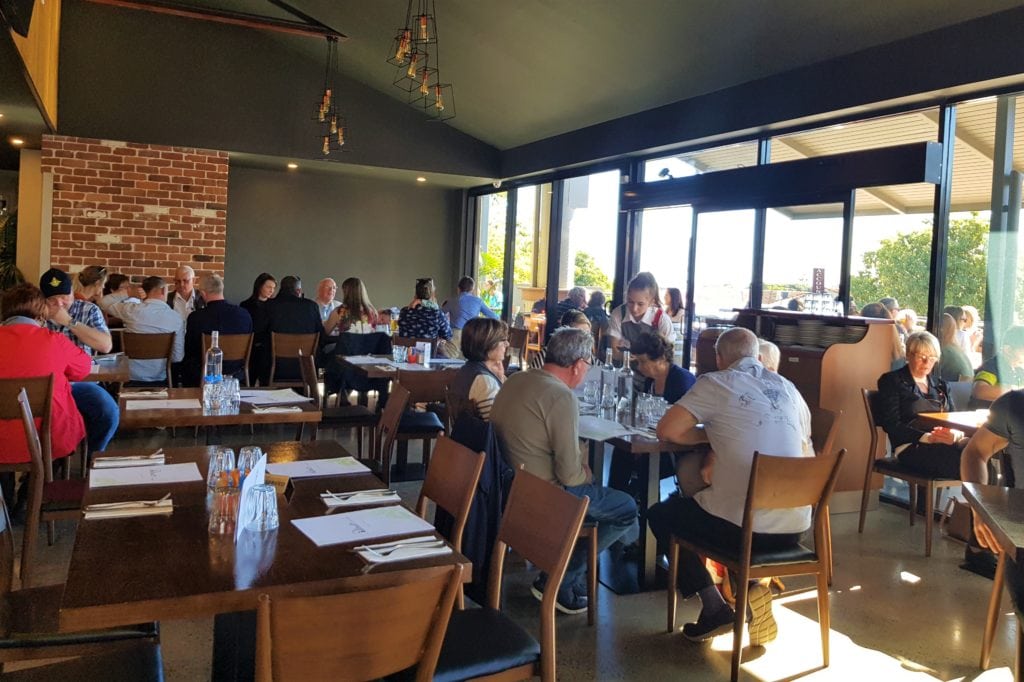 Drinks
And where exactly is the vault? The old bank vault, complete with secure door is now home to the restaurant's wine cellar.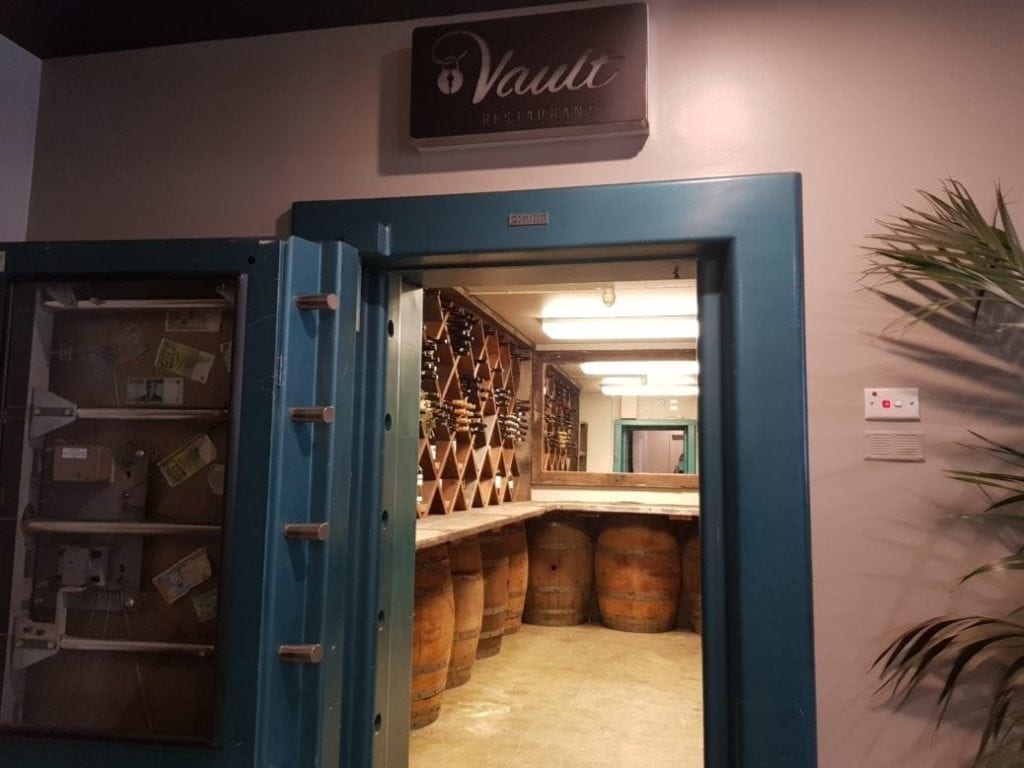 There is a mainly WA vibe to the wine list, including this very fine Saracen Shiraz. My husband enjoyed local beer from The Bickley Valley Brewing Co.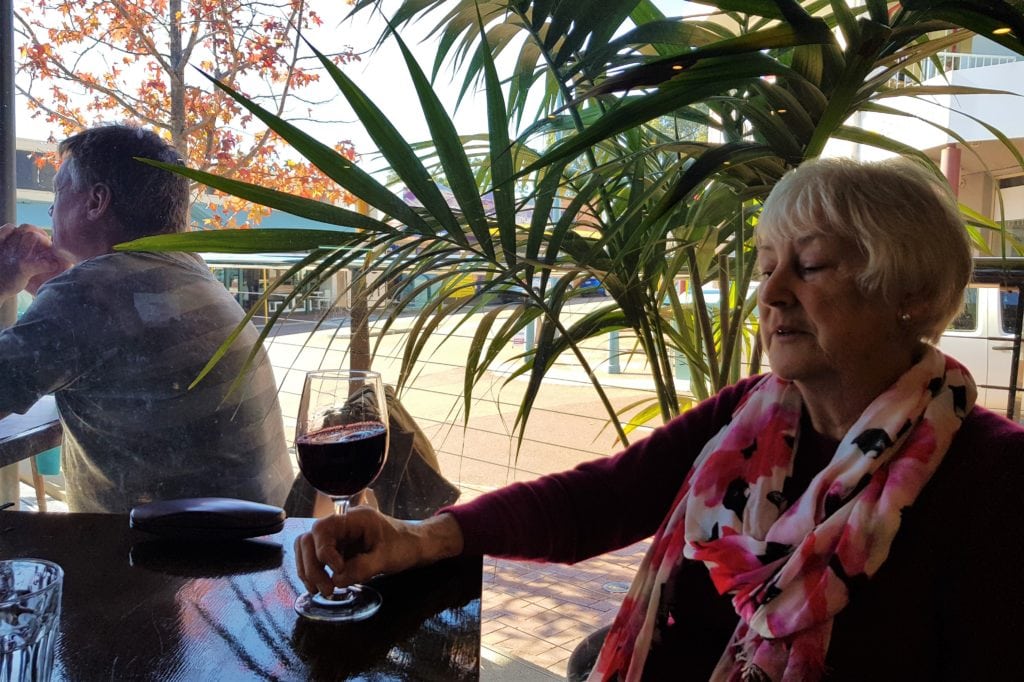 Food
The Italian menu offers a lot of choice, with plenty of crowd pleasers like pasta, meats, salads and more. The pizzas from their huge oven looked very popular.  My husband chose the classic lasagne, reasonably priced at just $22, with a cheeky bowl of chips on the side ($6.50). The hand cut chips were deliciously crunchy!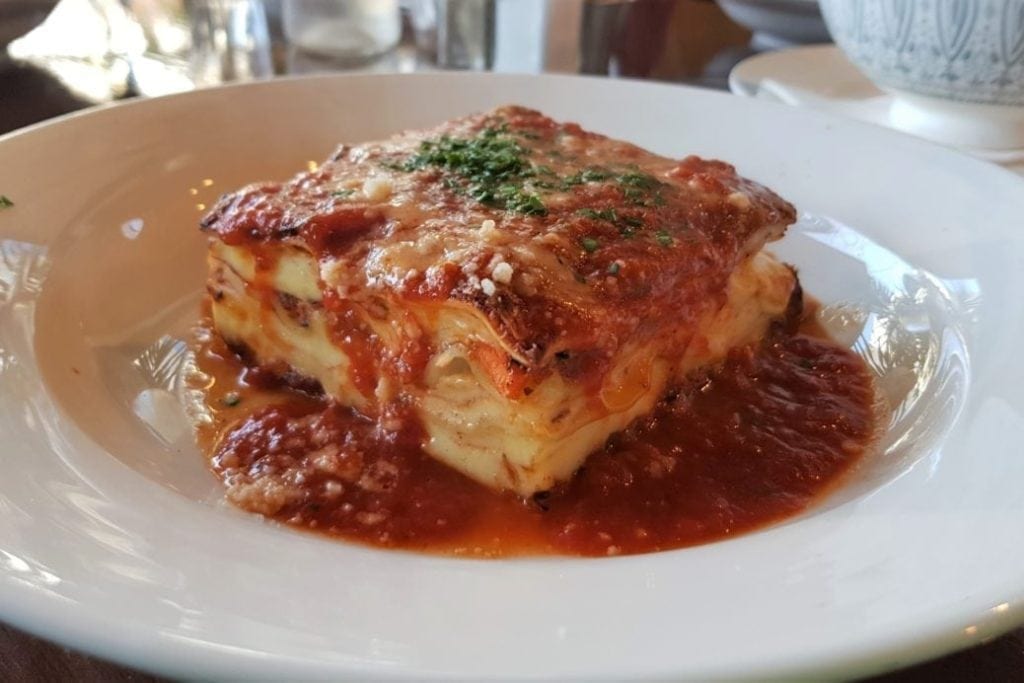 I absolutely loved the risotto Milanese ($28). The wintery dish was perfect in this chilly weather and had generous chunks of beef throughout and nicely flavoured with saffron and reggiano cheese. I loved the morsel of marrowbone too.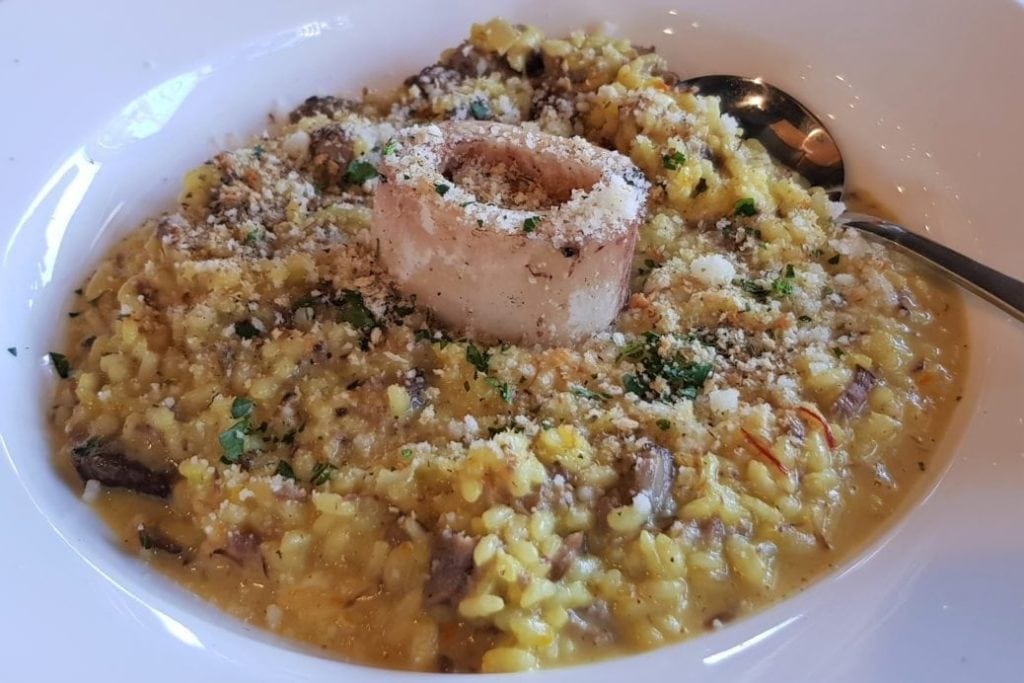 Kids are very well catered for with lots of choice. My grandson scoffed the tasty kids lasagne.
There are desserts and cakes in the cabinet, if you have a little room to spare.
All in All
The Vault is excellent for groups, the friendly service is efficient, great choice of tasty dishes and we look forward to going back!
The Details
Address: 21 Haynes Street, Kalamunda.
Phone: 9293 3323
Website: www.facebook.com/TheVaultRestaurantKalamunda/
Disabled Access: Yes, there is a disabled bathroom and parking on the premises.
Distance from Car Parking area: There is plenty of street parking available and a disabled spot in their underground car park. This can be busy on market days (Sunday mornings).
Grandchild Friendly: Yes, there are highchairs, kid's menus and colouring available.