Albany's Historic Whaling Station Review
Discovery Bay is home to Albany's Historic Whaling Station.
Operating for almost 26 years, the Cheynes Beach Whaling Company caught and processed between 900 and 1100 sperm and humpback whales annually. The whaling company went out of business in 1978 and its station near Albany is now a favourite with tourists.
The station bills itself as an authentic experience as visitors can stand on the decks where whales were processed and explore the Cheynes IV whaler as well as marvelling at the size of the skeleton of the last sperm whale harpooned in Albany. Spoiler! It's huge…
We started off looking at the Shell Exhibit. This room contains an incredible amount of shells, gathered by local resident Hilda Hotker whose grandfather was a whaler in the 19th century.
We then headed to the Cheynes IV, a restored whaling ship that now sits in the calmer waters of Discovery Bay.
The Skeleton shed was next. The shed was originally used for bagging and storing whale meal for use in the fertilizer industry. The skeletons were fascinating.  I had no idea how large these creatures were – really enormous. Even the Pygmy Whale is huge!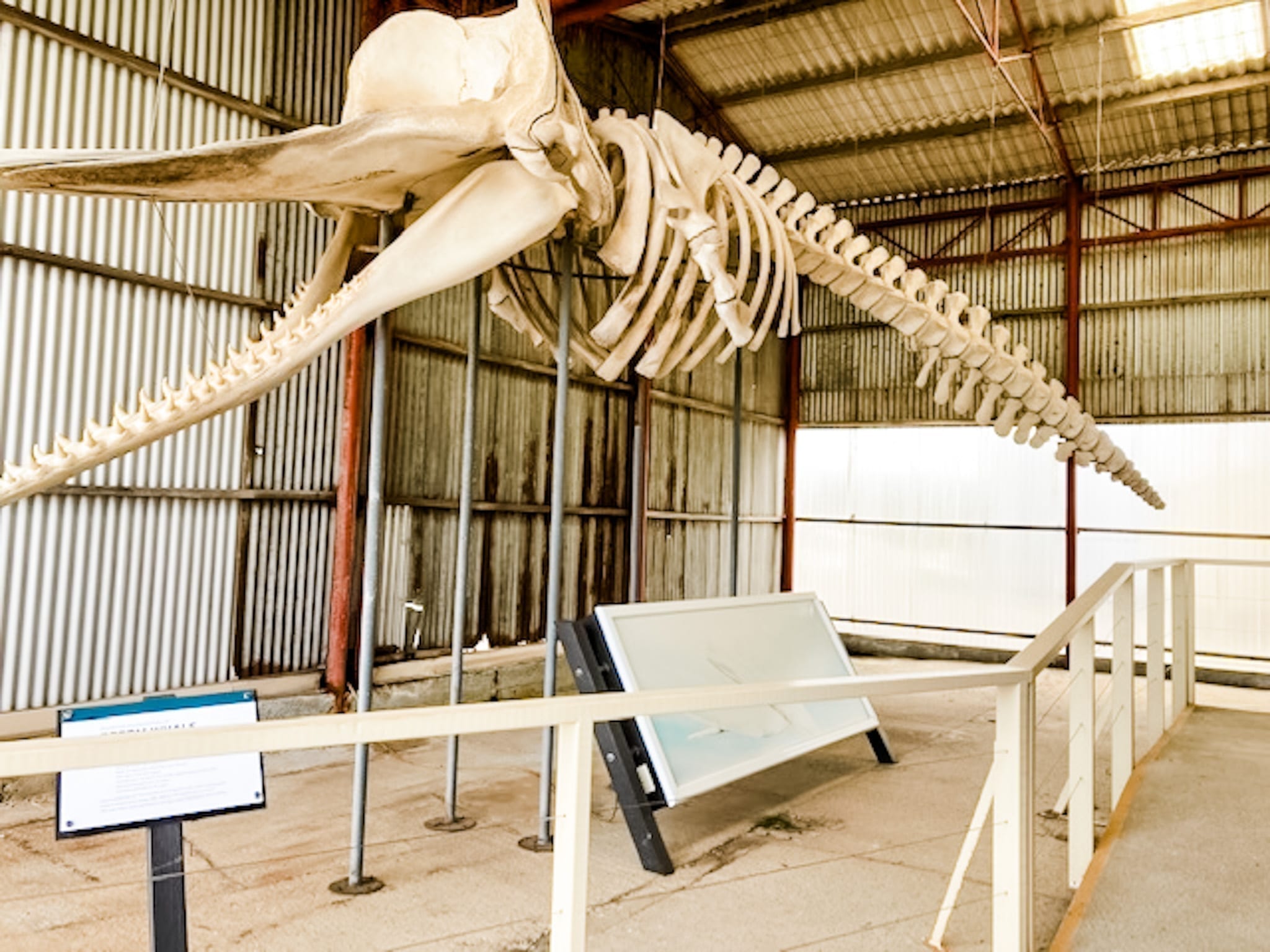 The artefacts, including blubber, krill, whale ovaries and meat are historically very interesting and would make ideal research material for school groups. We also paid a visit to the factory where dead whales were processed for oil and other products. Everything to do with whales seems to be on a gigantic scale and the factory cookers were no exception – each cooker could hold a 40 ton whale. Our last stop was to have a look at a towboat, which was used to tow whales caught by the whaling boats during the 1950s.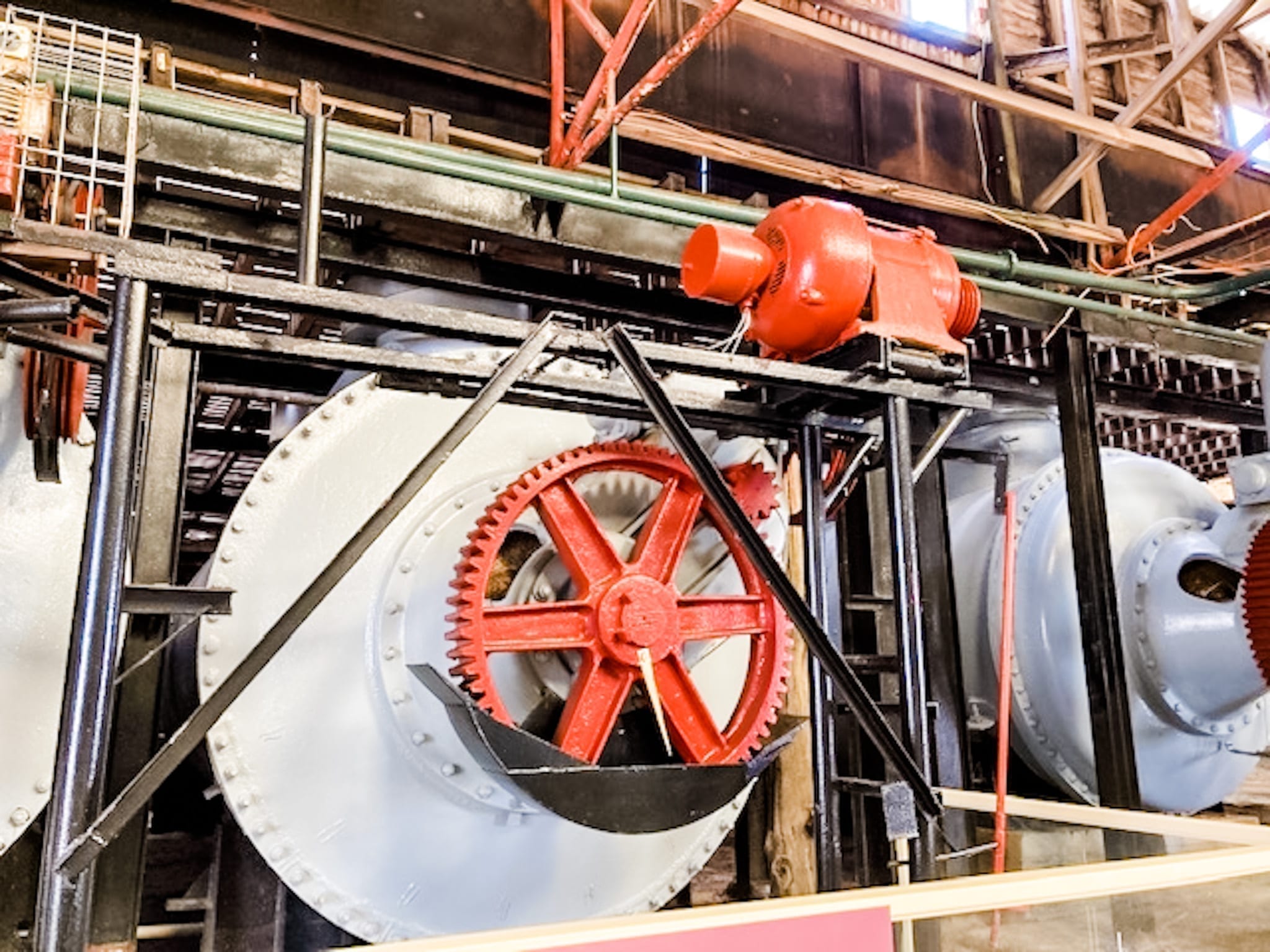 The Panorama Tower has a gallery of photos and a spiral staircase – climb to the top for good views. Gruesome equipment is on show at the Flensing Shed – not for the faint-hearted with healthy imaginations!
The Oil Tank Theatres show a range of short films but watching all of them can take up to an hour. Visiting the station does not only allow visitors to see the remnants of a lost industry but also to learn about the people whose livelihoods depended on the whale. From a historical perspective, it is very absorbing.
Most people spend around three hours at the station. Unfortunately, we didn't have enough time to thoroughly explore and missed several areas that I'm sure would have been worthwhile. There is a small children's playground featuring – what else?  – a whale slide and adjacent to the Station is a regional wildlife garden and a wildlife park.
Today of course, as we marvel at the sight of these majestic creatures in the Southern Ocean, we are all horrified at the thought of whales being chased down, killed and processed. But it was a commonplace activity in many maritime countries during the past few centuries. The International Whaling Commission placed a moratorium on commercial whaling in 1986 although some countries such as Japan and Iceland continue to catch and kill whales for 'scientific 'purposes.
There is a gift shop and on-site café, open 9am to 4pm, with restrooms.
I can't recommend this attraction for those with mobility issues, as there is a lot of walking on uneven ground and there are steep areas. It would also be hard going for those in wheelchairs; the Cheynes IV is not wheelchair accessible. 
Albany's Historic Whaling Station
Address: 81 Whaling Station Road, Frenchman's Bay, Albany
Phone: 08 9844 4021
Entry fees: Adults $32, Concession $29, children $12
Guided tours: every hour on the hour from 10am until 3pm.
Opening hours: 9am-5pm (last entry 4:15pm)
Restrooms: Clean and accessible
Parking: Plenty available on-site or a short walk away.
Website: discoverybay.com.au/blog/category/historic-whaling-station/
Find more places to visit in Albany