Kalamunda is quite the coffee spot! Elevated Grounds is one of several cafes you'll find in the Perth Hills town. The bright café is found on Haynes Street, in the place you may remember was "La Paris Brest" where the Eifel Tower was out the front. The staff are very welcoming. Here you can choose your table outside in the courtyard or sit inside the pleasant café. As there's a large group outside, we opt to sit inside, where it's a little quieter.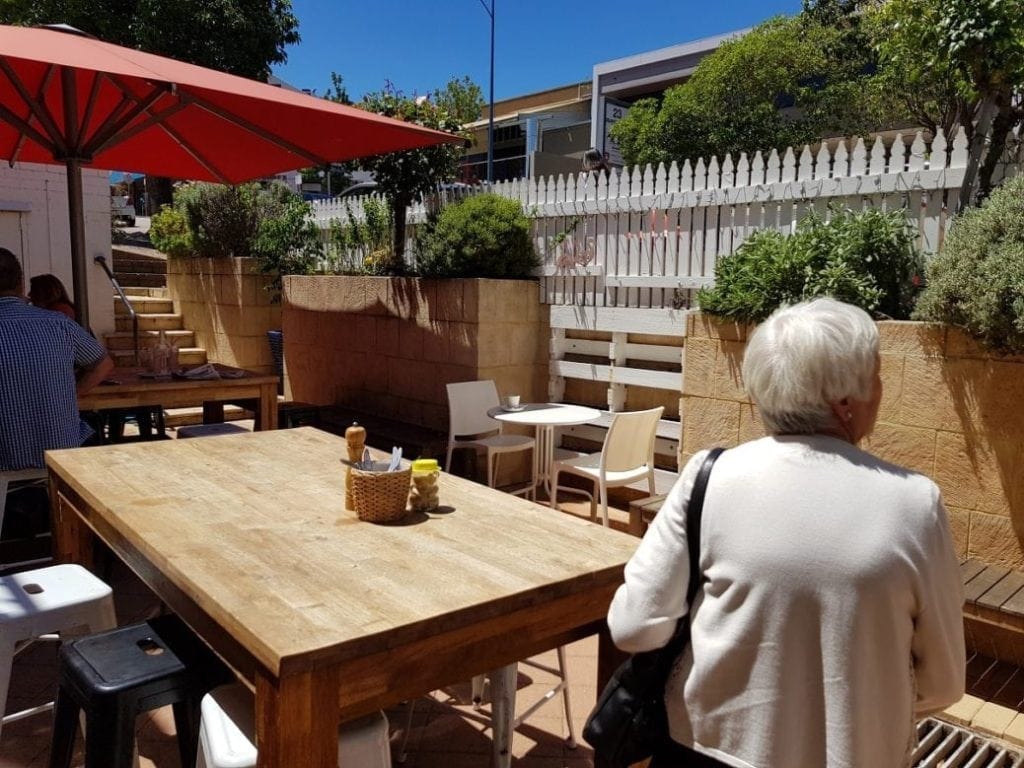 Drinks
My daughter enjoys a proper chai tea. Here it's served on a board where the piping hot tea infused milk is poured into the mug, then sprinkled with the chai spices.
The coffee is also good quality.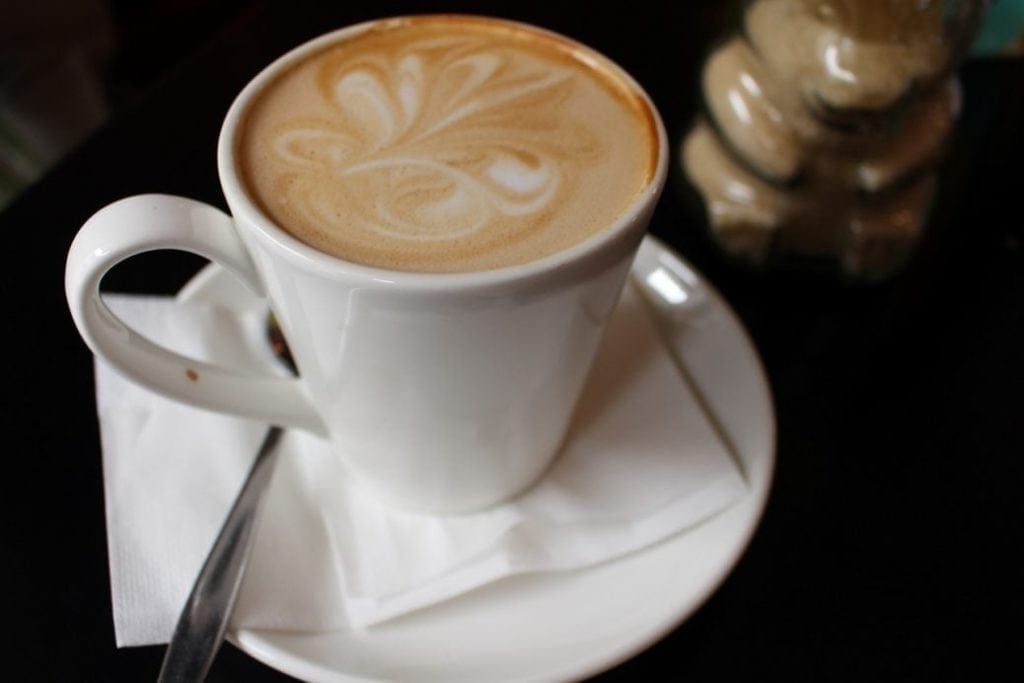 Food
There's an all-day breakfast menu, with brunch options as well as quiche, salads, sandwiches, cakes and more in the chiller cabinet.
In the past I've enjoyed their pancakes topped with blueberries and dusted with a little icing sugar. There's a choice of a 2, 3, 4, or 5 pancake stack and there are several different toppings to pick from, both healthy and sweet.
My daughter enjoyed a smoked salmon version benedict ($16.50).  Runny poached eggs and salmon with wilted spinach and fresh thickly sliced bread.
Grandkids are catered for and there are mini picnic tables in the kiddies toy corner. Elevated Grounds is also friendly for your furbabies.
Service
We've always found the service friendly, helpful and prompt. There's also a Little Library, where it's free to take a book, as long as you put another in it's place. What a lovely idea!
All in All
Elevated Grounds is a lovely little cafe on the main street in Kalamunda. Great for a cuppa with friends or brunch after a trip to the Sunday farmers market.
The Details
Address: 22 Haynes Street, Kalamunda, Perth.
Phone: 9293 0031
Website: www.facebook.com/ElevatedGroundsCoffeehouse
Price of a regular coffee: $3.50
Disabled Access: Part of the café is accessed by stairs, but it's mainly flat. Closest disabled bathroom about 100m away.
Distance from Car Parking area: There's parking on the street and a parking area at the back of the building.
Grandchild Friendly: Yes, there's a children's menu and activity corner.
Furbaby friendly: Yes. Water bowls and hooks for leads are available.