We like to visit the delicious Black Pig Deli, at the quiet end of Beaufort Street and there are many excellent cafes in this area of Inglewood. Just a block from Mia Flora Nursery is a top spot for a tasty brunch – Finlay and Sons. As we entered the café, which has a rustic feel with exposed brick wall, distressed furniture and vibrant green indoor plants, we were lucky to get a table.
The busy spot was a little loud for my husband (he just turned his hearing aids down a little), but it was still a little too early in spring for us to sit outside – though plenty of people were. It's a popular spot for a cuppa and cake, as well as brunch.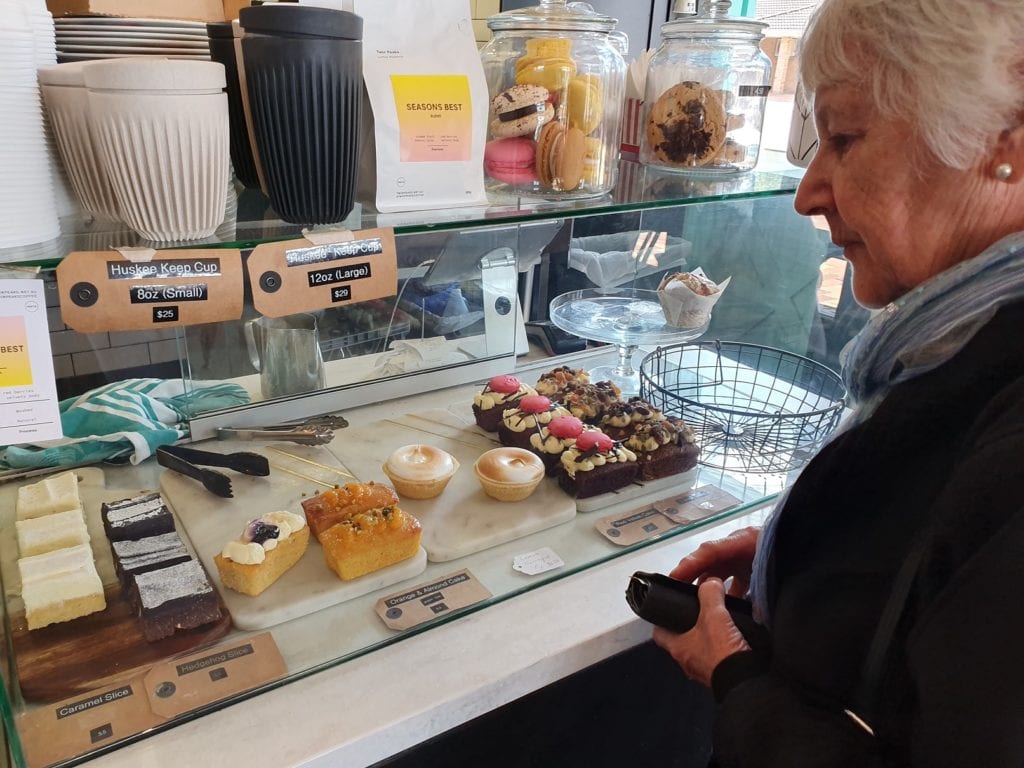 At Finlay and Sons, table service is offered and we ordered coffees to start, while we looked over the menu. The all day menu has lots to choose from, as well as it being very accommodating for those with gluten intolerances.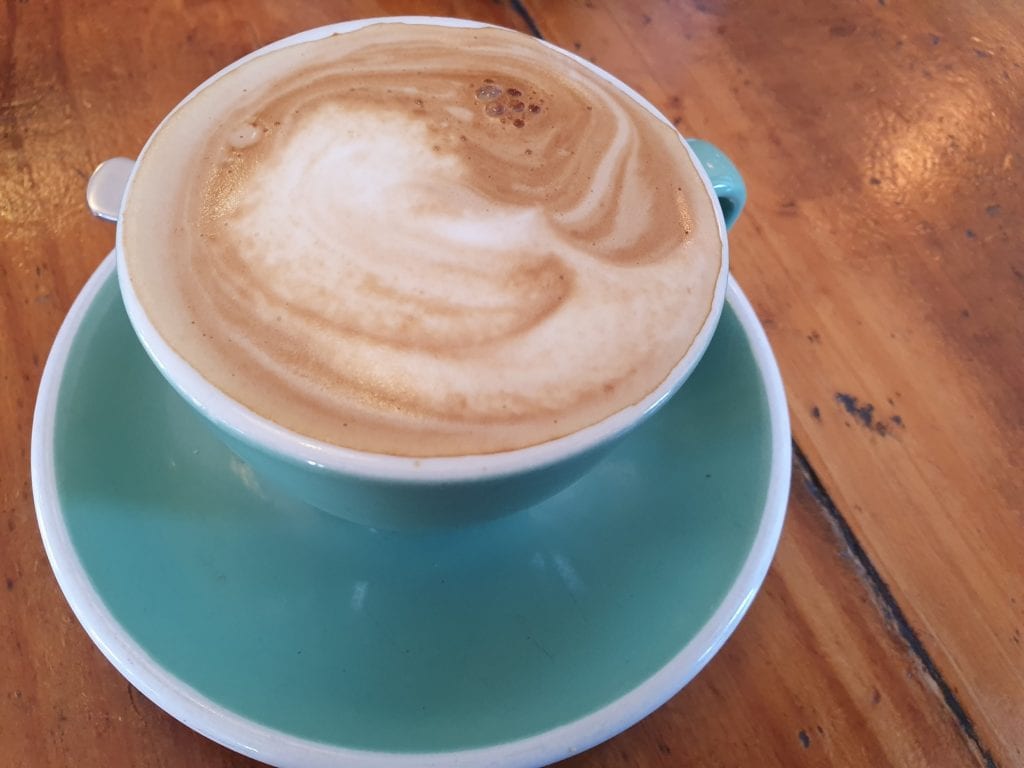 I chose the hash brown eggs benedict ($17.50) and added a side of bacon for an extra $6.50. The perfectly runny poached eggs and wilted spinach are covered in buttery hollandaise sauce, and served on crisp hash browns. A long strip of thick cut bacon was absolutely delicious.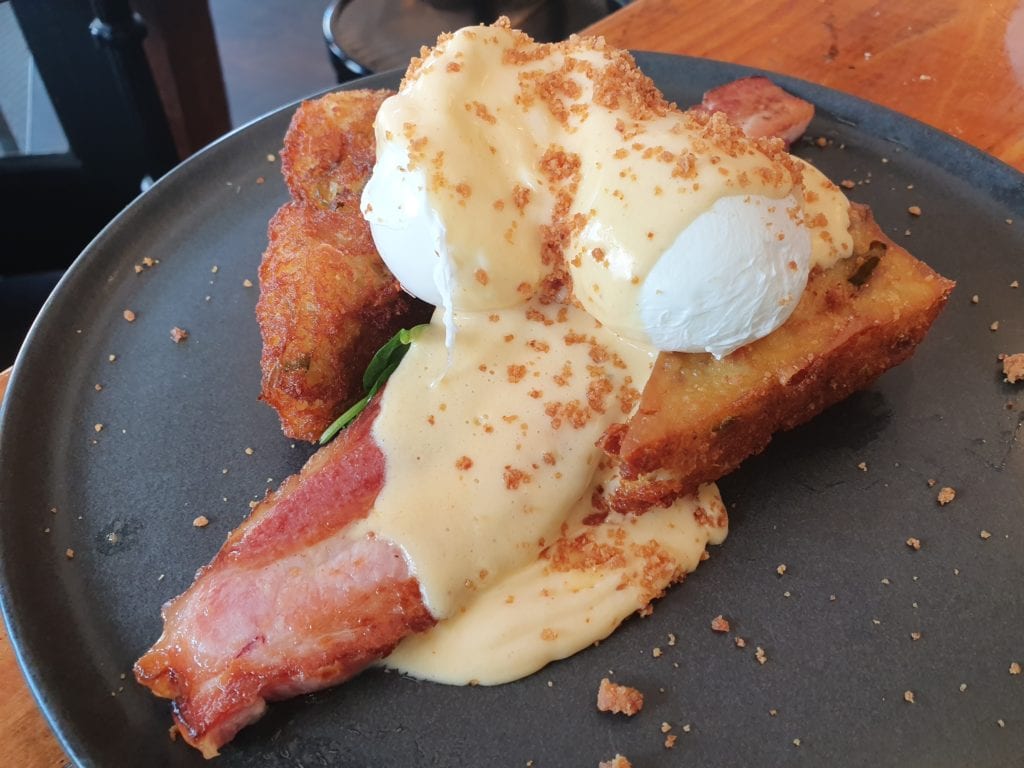 Being close to lunch time, my husband ordered an open steak sandwich ($18). The well cooked meat is served with fresh rocket, caramelised onion, tomato, Danish fetta and a chipotle aioli on fresh bread. He relished this sandwich.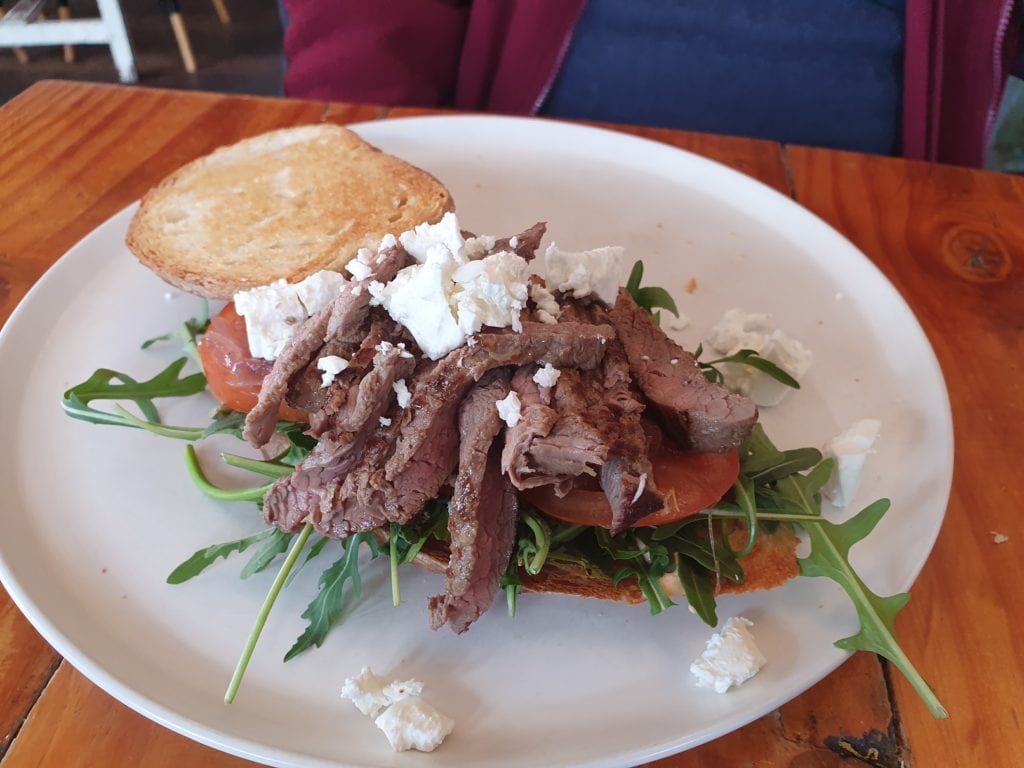 We were impressed with this café – from the friendly service and good coffee, to the excellent food. I'd recommend Finlay and Sons and would happily return.
Finlay and Sons – The Details
Address: 917 Beaufort Street, Inglewood
Website: www.finlayandsons.com
Parking: There is a carpark at the rear of the café.
Dog Friendly: Yes, dogs are welcome outside.
Find more cafes and restaurants in Perth here.