Coventry Village in Morley is a brilliant spot for a little food shopping. Found right across the road from the Galleria shopping centre, the immense indoor market is open seven days a week. Coventry Village has a lot of fresh food shops and stalls. Locally owned Spudshed is the main anchor, then there's many smaller green grocers, butchers, fish mongers and more.
There's more to the indoor markets than food shopping. The huge space is also home to Chemist Warehouse, Red Dot and many small specialty shops. We enjoyed browsing the small shops, found up and down the vibrant laneways. Unlike some other markets we've visited recently in Perth, we found Coventry Village to be very busy and it had a bustling atmosphere. It's very well set out and there are colourful lamps and umbrellas hanging from the ceiling, which add to the atmosphere.
We found stalls with flowers, gifts, children's ware, beauty salons, and more. It's a great place to shop or eat out if you are on a budget or looking for something a bit different.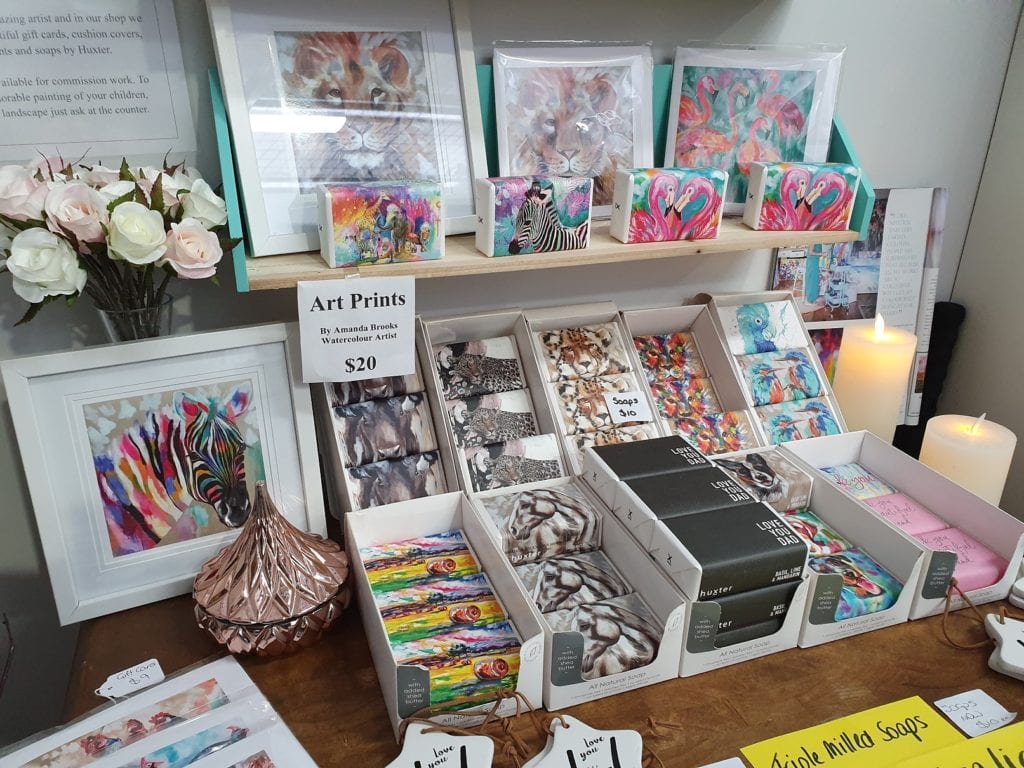 There are many casual hawker-style takeaways representing many cuisines from all around the world. Try a dish from Asia, the Middle East, Europe or wherever takes your fancy.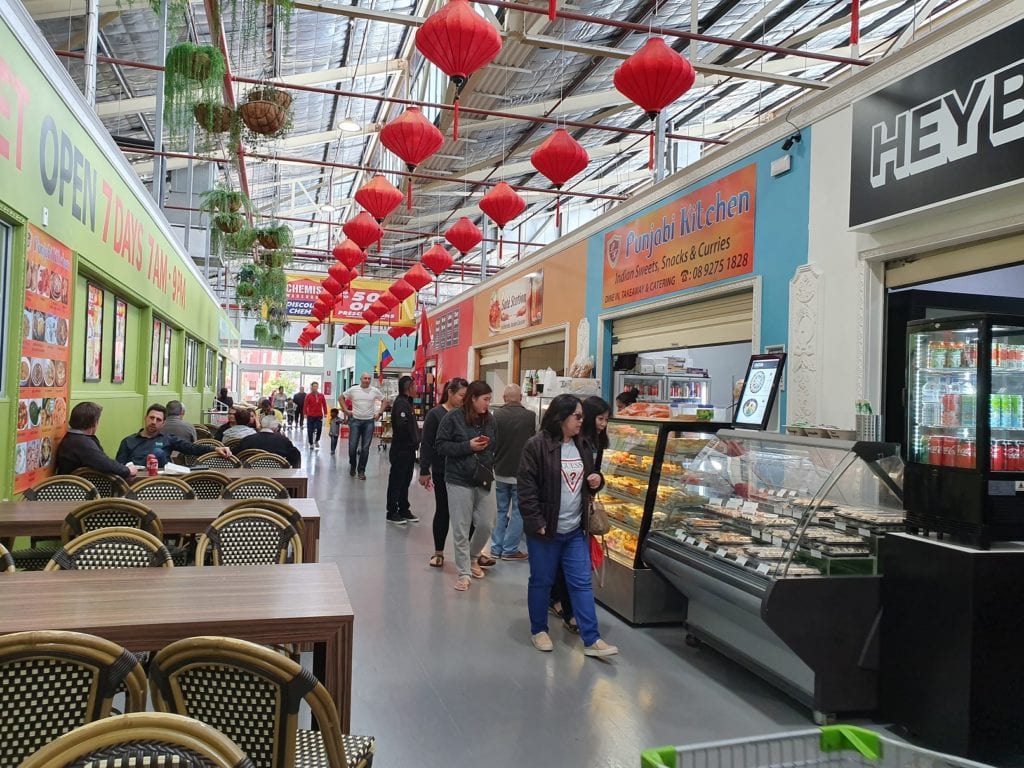 There's a few cafes, to enjoy a coffee at, as well as a bar and bistro.
If you have grandchildren in tow, a free, fully enclosed playground is found next to the main dining area. The play structure is designed for younger children (under 120cms), who will love the slides, trampolines, bridges and tunnels. Kids will also be mesmerised by the large giant robot sculptures all around the market.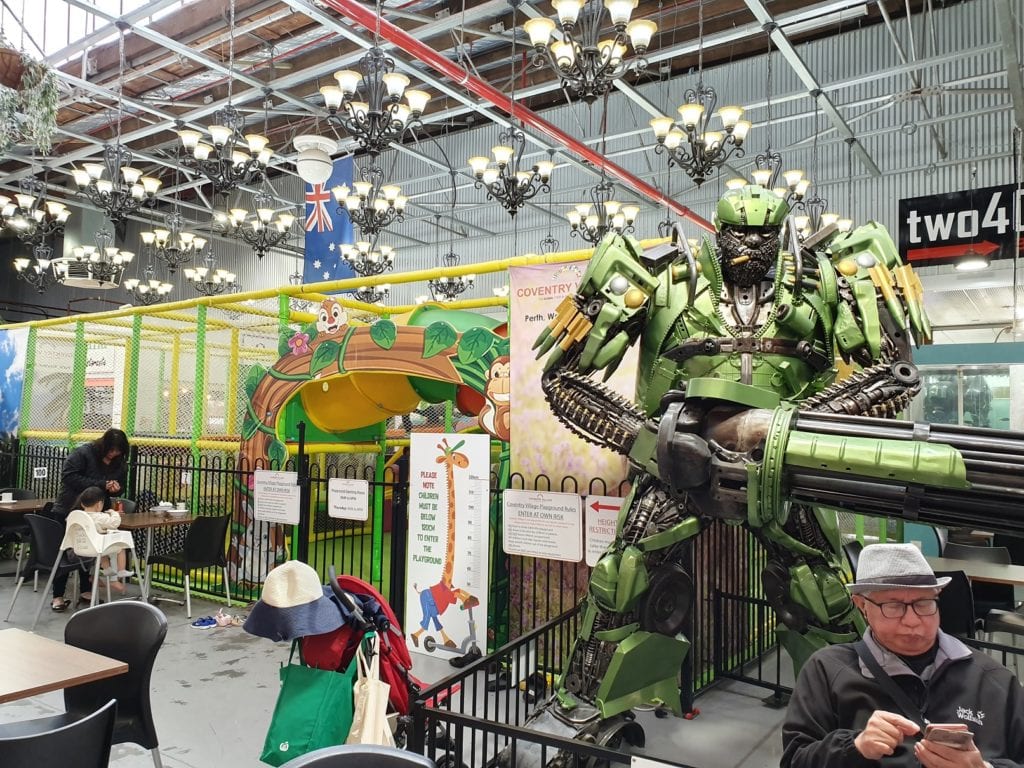 With so many food and retail outlets, Coventry Village is a good location for your food shop, as well as a tasty lunch!
Coventry Village – The Details
Address: 243-253 Walter Rd, Morley
Website: www.coventryvillage.com.au
Parking: Plenty of free parking on site.
Find more markets in Perth here.