Whilst strolling around Jackadder Lake in Woodlands, you'd never guess you were just minutes from the hustle and bustle of Innaloo. It's a lovely park, with lake and plenty of birdlife, making it a great spot for a little light exercise.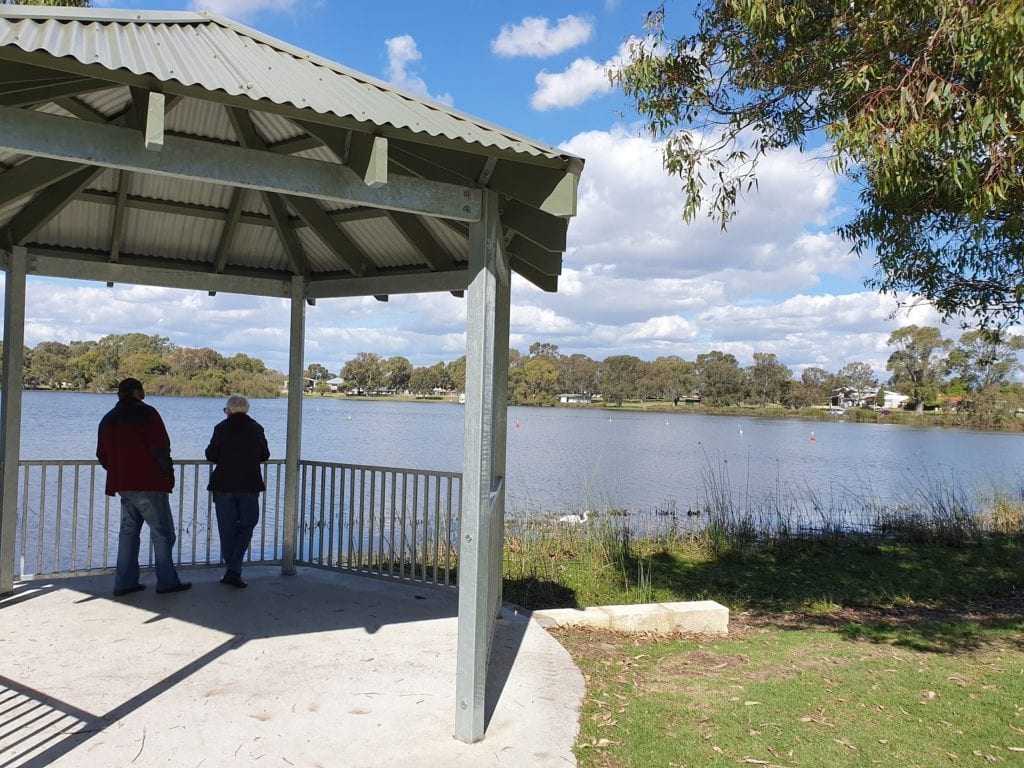 We enjoyed a gentle wander around the lake. A circuit is only 1.24kms in length and is totally flat, so perfect for those wanting to have a short walk. If you want to walk further, simply do a few laps of the lake!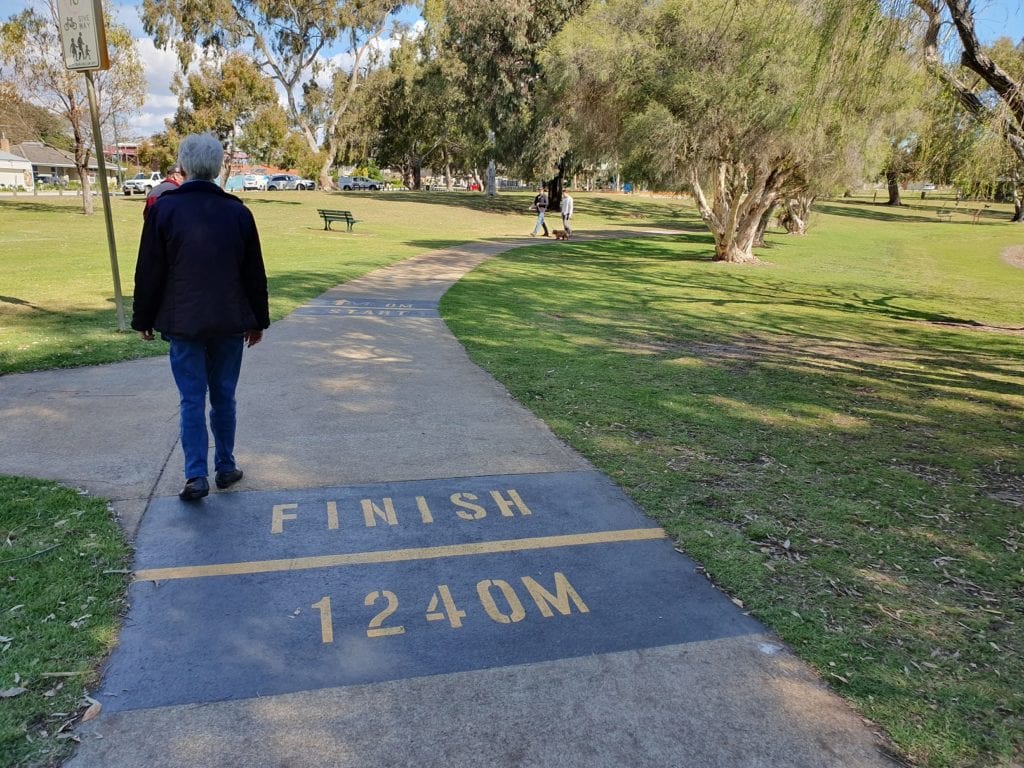 There are plenty of benches along the way to sit, rest and enjoy the view.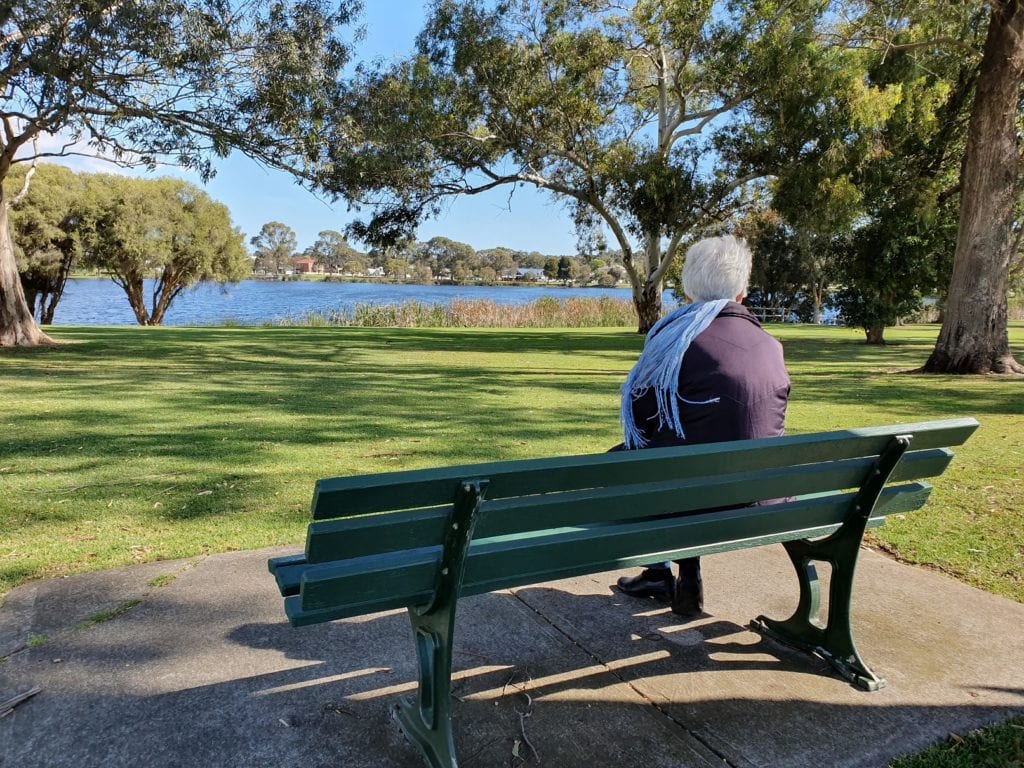 Along the way we spotted plenty of very friendly ducks, moorhens and other birdlife.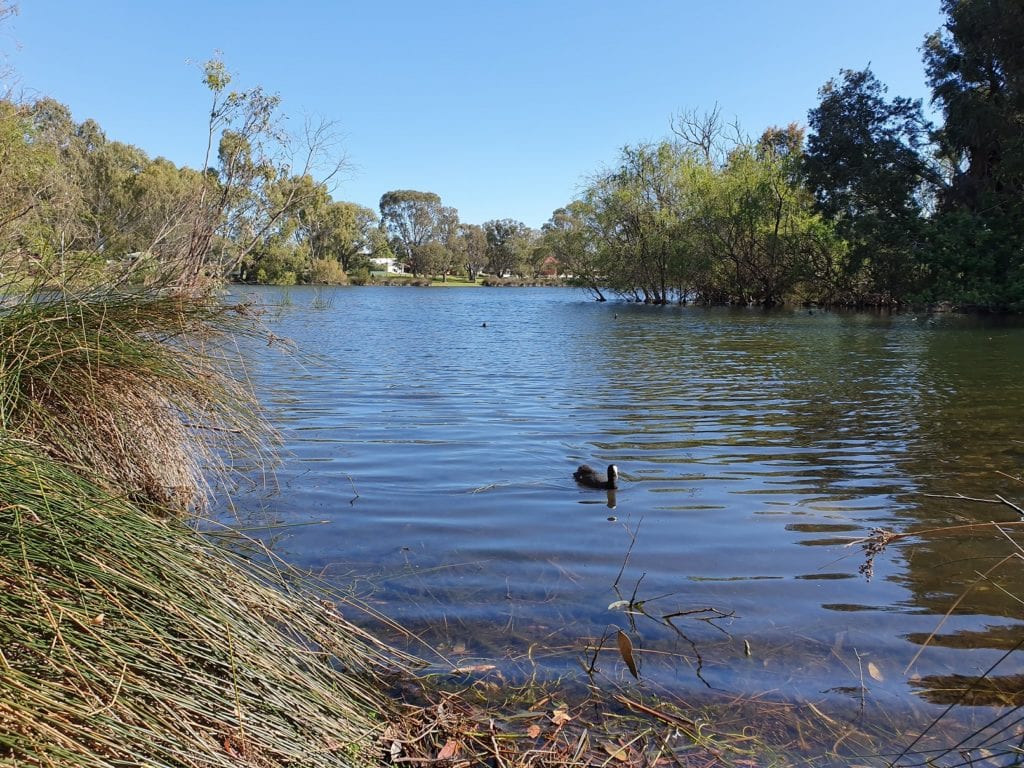 There is some fitness equipment along the way, if you want to stop for a work out on a cross trainer or bike! It's cheaper than a gym membership, and so lovely being in the great outdoors.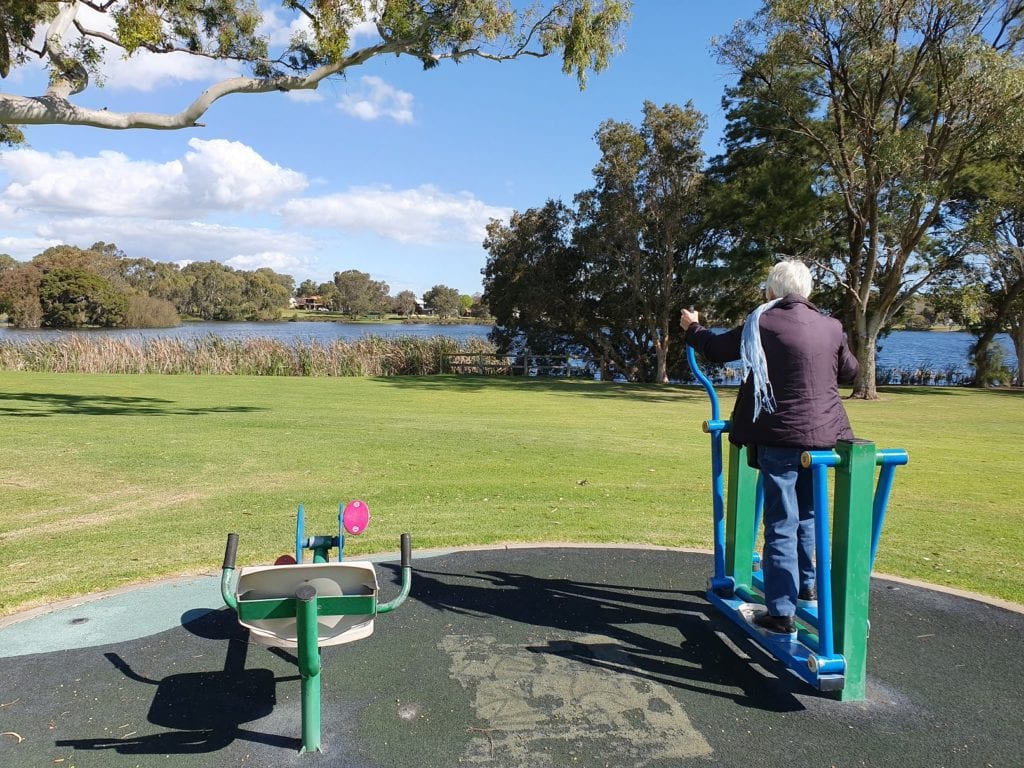 If you take along grandchildren to the park, they will love the play area with swings, monkey bars and lots of slides.
There are public toilets found at the south side of the park. Other facilities include picnic tables, BBQs, drink fountains and lots of natural shade from the mature trees.
And be aware of swooping magpies!
After all that exercise, why not pop across the road to the local Woodlands shopping centre for a drink or bite to eat. Here you'll find the Bada Bing Café and also pub-style restaurant 3 Sheets.
I recommend a visit to Jackadder Lake. It's a serene spot and well worth a walk!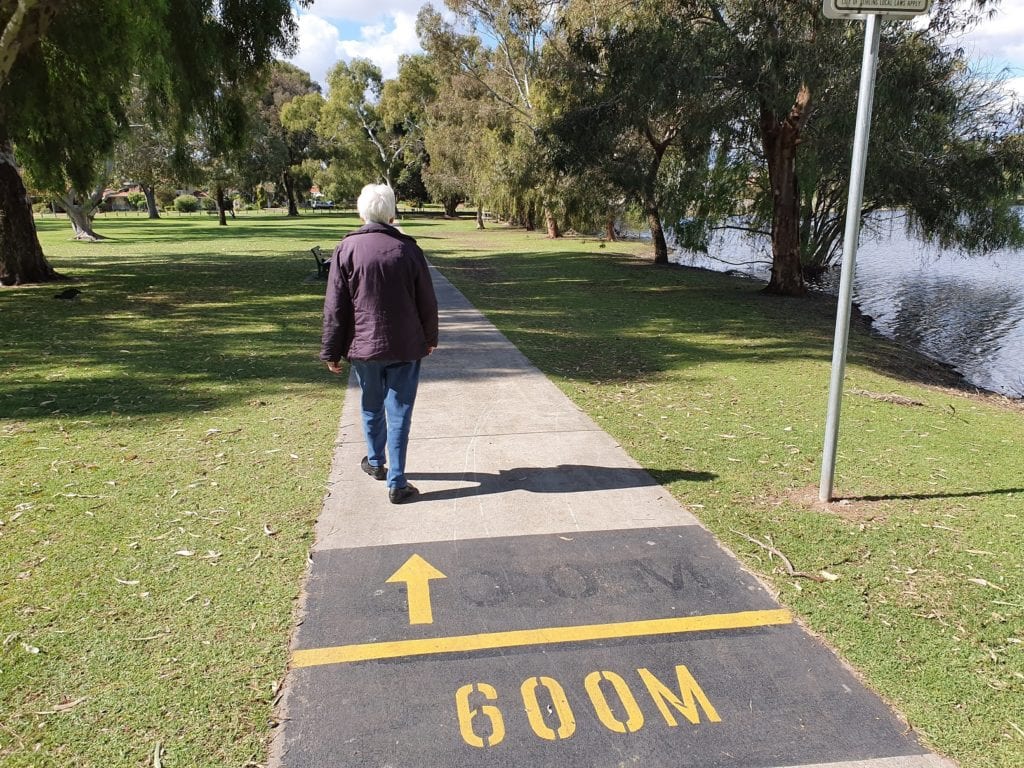 Jackadder Lake, Woodlands – The Details
Jackadder Lake is found at Birchwood Ave, Woodlands.
Free parking is found at a few small car parks around the lake.
Find more walks and picnic spots in Perth here.