We love watching Antique Roadshow and The Repair Shop If you love hunting for something old, enjoying a trip down memory lane, or are interested in the value of an antique of your own – the James Street Antique strip in Guildford has to be one of the best places in Perth to find what you're looking for. Wedged between the Guildford Hotel and The Guildford Book Exchange (more on that in a bit), there's a plethora of antique shops to discover.
It's a relatively easy stroll, just 50 meters from beginning to end. There are stores specialising in restored furniture, ornaments and homewares from days gone by, and much, more! My grandson was fascinated by an old "wireless".
As well as antique bric-a-brac, and furniture, you may pick up a retro find at the Guildford Book Exchange. This spot has been a staple on James Street for decades and it is a haven for book lovers, where you're sure to find a good read, from a large selection of books.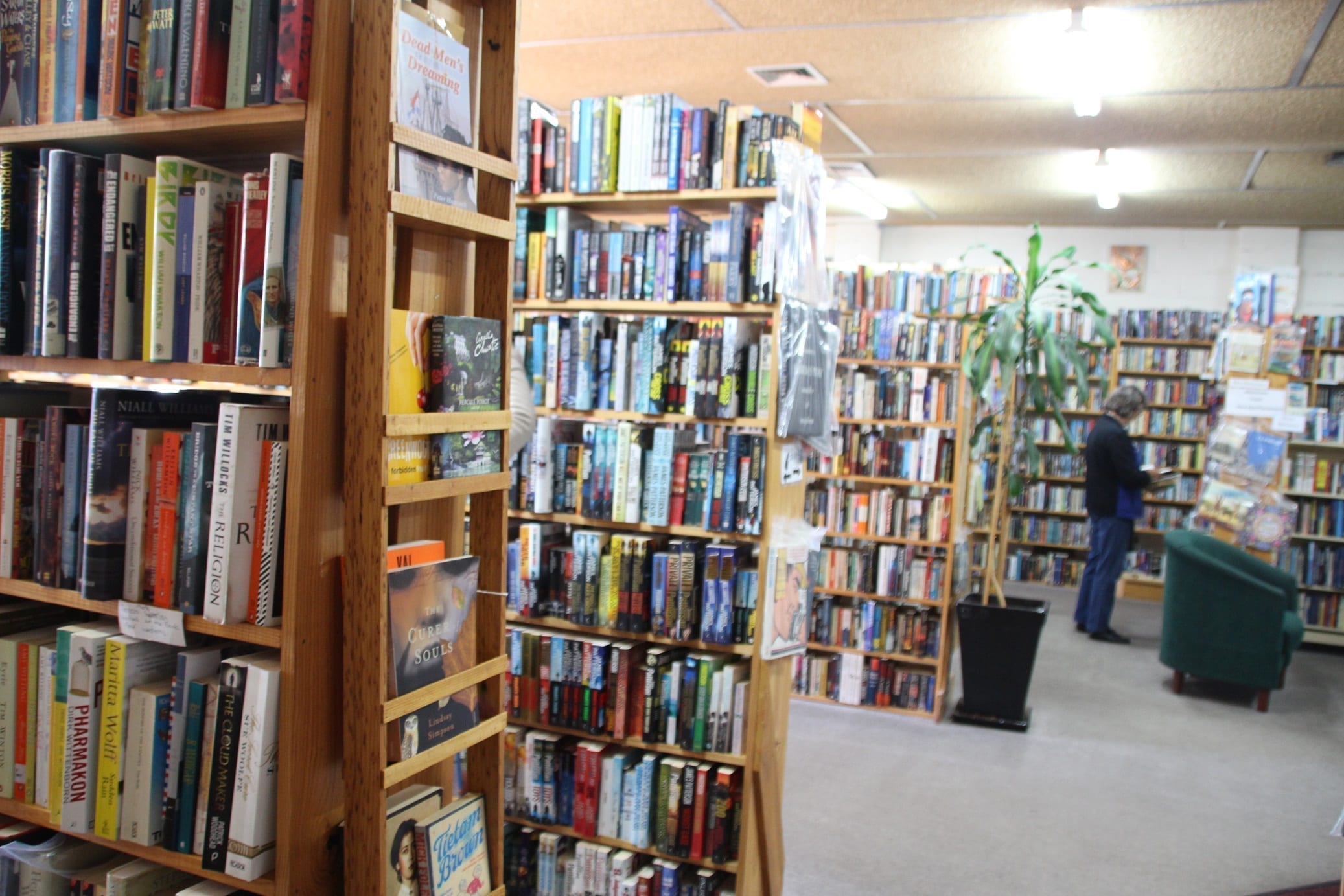 For music lovers, The Guildford Book Exchange also has a big range of used records. Much of the albums and singles on vinyl are from the 1950's, 60's and 70's.
In between the antique shops, there's a few cafes (Including Guildford Village Tea Rooms, The Chocolate Chilli Pork Company, and The Lounge Room on James) – where you're sure to find something tasty and a good coffee to refresh you after all that shopping and browsing. Here's the best treasure troves to find antiques in Guildford:
Jones of Guildford, 165 James St
Retrofind – Mid Century Furniture and Home Décor, 167 James St
Basic Elements, 173 James St
Curio Warehouse, 4/175 James St
Dr Russell's Imaginarium, 175 James Street (via the rear courtyard on Ethal Street)
Georges Furniture Restoration Antique furniture store, 179 James St
James Street Antique Strip in Guildford is easy to get to by car or public transport, with a train station opposite the strip.
Find more places to visit and dine at in Guildford here.