Many stories were what we were promised and many stories were delivered by the new WA Museum Boola Bardip.
A friend was lucky enough to win tickets in the ballot to visit the new museum in Northbridge and kindly invited me along to experience Perth's latest visitor attraction.
And what an experience it was.
The museum stands on Whadjuk Nyoongar land and Boola Bardip means many stories in the Nyoongar language. In a brief introduction to the museum, one of the guides told us that the museum had decided on a people first policy showcasing Western Australia's people, places and our role in the world.
We started on the third floor, reached by escalators or lifts, in the Wildlife Gallery. This gallery celebrates the biodiversity found throughout Western Australia. We had a two-year-old in our group and he was fascinated by the skeletons and a little bit wary of the giant model Titanosauriform sauropod, which was hanging from the ceiling.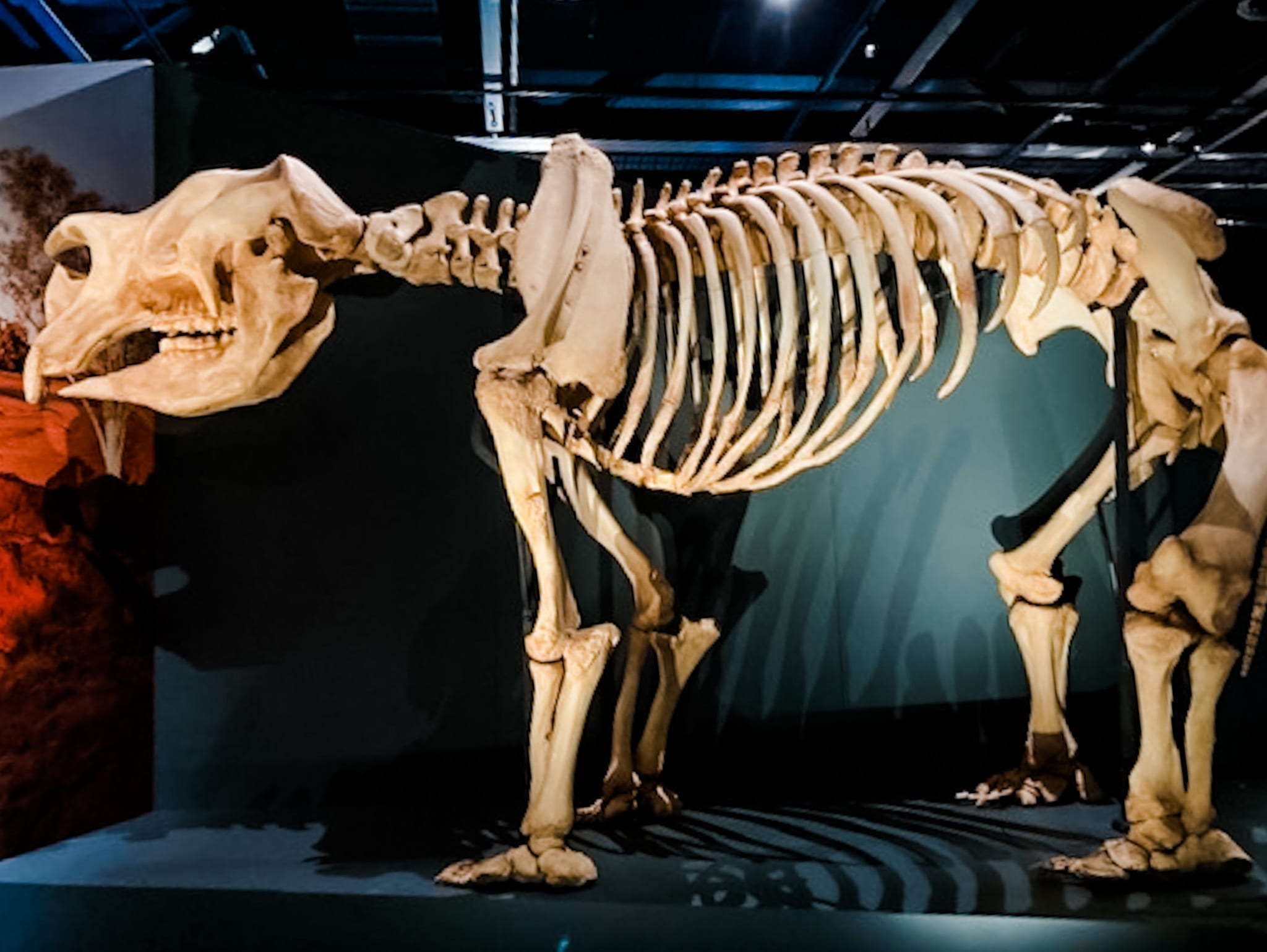 One of the many innovations at the museum is the interactive items that children, of all ages, will love. Looking at representations of WA's native birds and amphibians, the two-year-old was happy to press the buttons and hear what the black Carnaby or the motorbike frog sounded like. Another innovation is the' Please Touch' signs on exhibits. It is so different from the museums that I visited when I was a child – we were forever being told – just look, don't touch anything!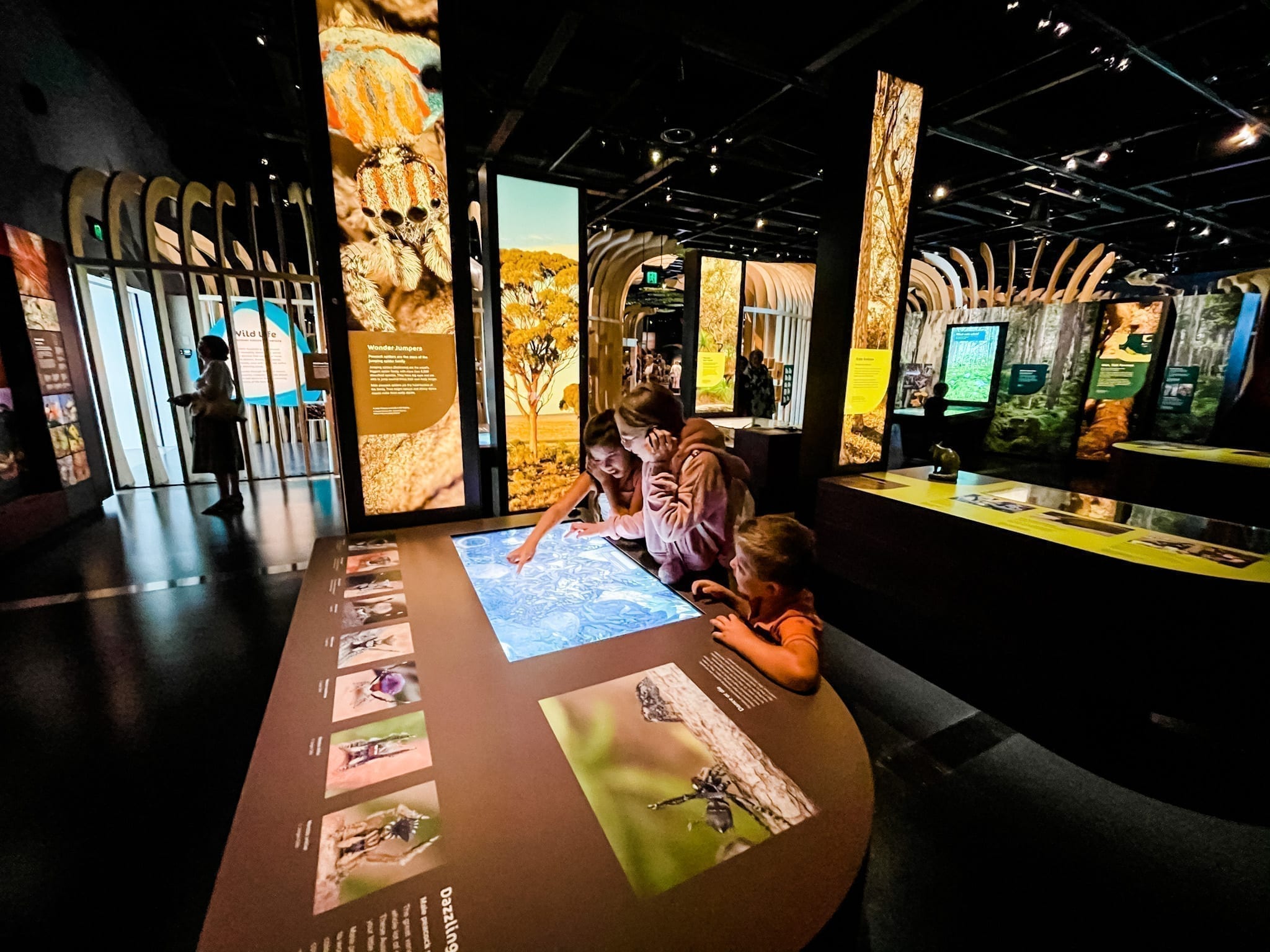 Connections gallery has stories about WA's place in the world through trade, exploration, culture and immigration. The personal histories were very interesting.
The second floor houses the Origins and the Changes galleries. Finding out about the origins of our galaxy, actually touching meteorites and learning about stones and crystals was fascinating.  As a late-life migrant to Western Australia, I was really grateful to learn so much history about our State and to find out more about WA's remote areas.
Changes concentrates on the social, cultural and economic impact on our environment.
Next up was the first floor where we were treated to a meeting with Otto the 24m long, Blue Whale skeleton. Named after taxidermist Otto Lipfert who collected and preserved the skeleton in 1897, Otto is suspended from the ceiling of the heritage-listed Hackett Hall building and is quite extraordinary.
Reflections Gallery, also on the first floor is where I could have spent a whole day just absorbing WA history. Exploring the social and cultural diversity of WA from entertainment, crime and punishment, alcohol businesses, the First World War and even cookery was very informative and will be a wonderful resource for schools.  In a display of cookbooks, I found five that are still on my kitchen shelf – does that make me a collector, a hoarder or a dinosaur?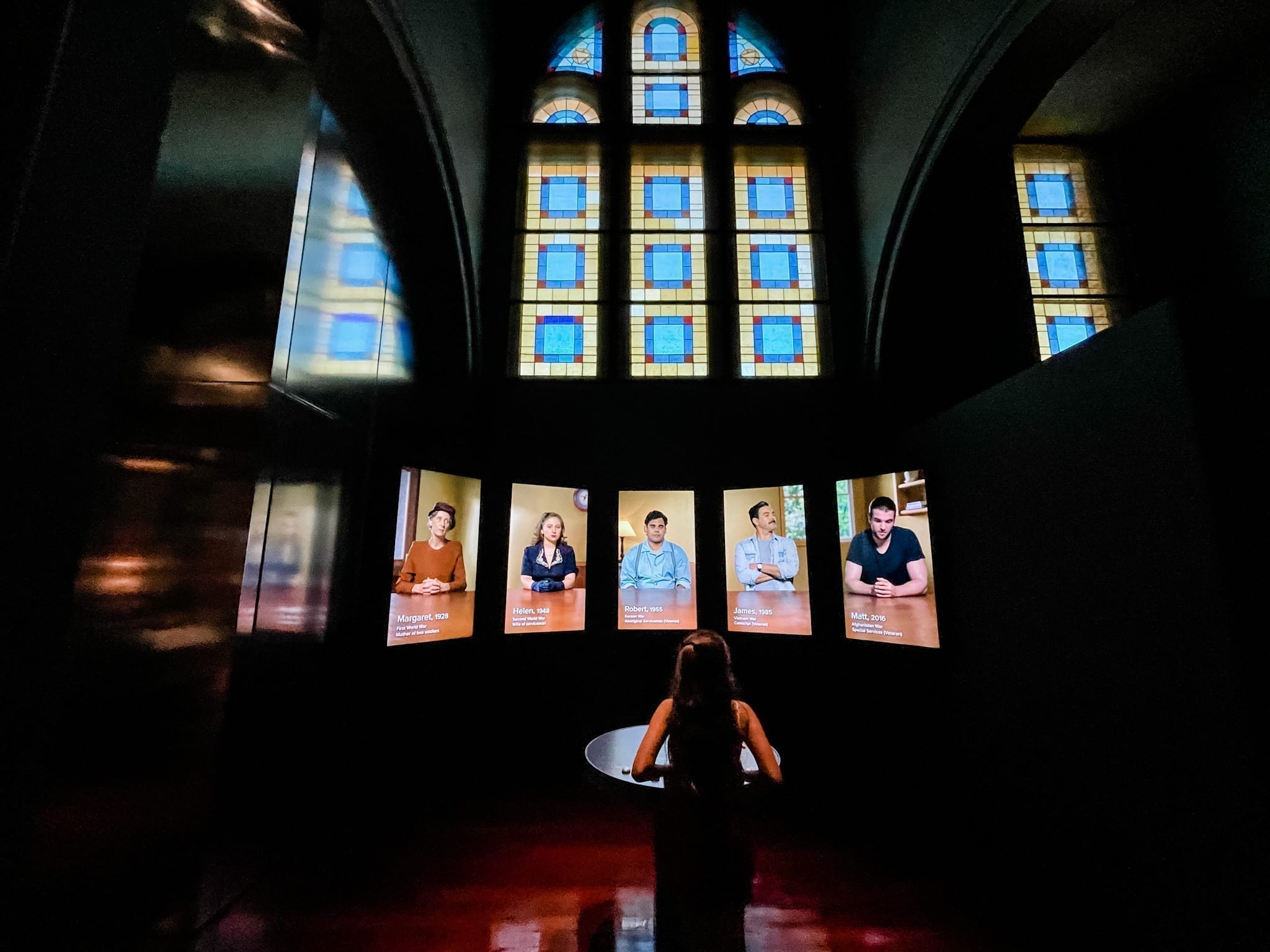 The ground floor has shops selling diverse items from history books and games to honey and there is also an Arts Hub. The two-year-old had been very good throughout our two-hour visit and thoroughly deserved his babycino at the Epoch café that has indoor and outdoor spaces on the ground floor.
Built at a cost of $400 million, the WA Museum Boola Bardip is well worth a visit and return visits. The building itself is very impressive and the use of colour inside and the way the original buildings are incorporated is excellent. There is plenty of seating in every gallery and on every floor. No food or drink, except water, is allowed and Covid-19 precautions such as automatic hand sanitisers are in place.
Don't miss this wonderful addition to Perth 
WA Museum Boola Bardip
Address: Perth Cultural Centre, Perth
Phone: 1300 134 081
Reservations: Bookings are open from November 30.
Opening hours: 9am-5pm. Closed Christmas, Good Friday and AMZAC Day.
Restrooms: On every floor, clean with ambulant, accessible and parent options
Website: museum.wa.gov.au
Find more places to visit in Perth