Head around 5km north of Perth City and you will find the picturesque 110 hectare Lake Monger and surrounding parklands. The lake has a 3.5km trail for you to walk, jog or cycle around. Sealed the whole of the way around the loop and on level ground it makes for an easy walk that can be completed in 30-45 minutes, although it is a shared walk and cycle track so you need to be conscious of passing cyclists.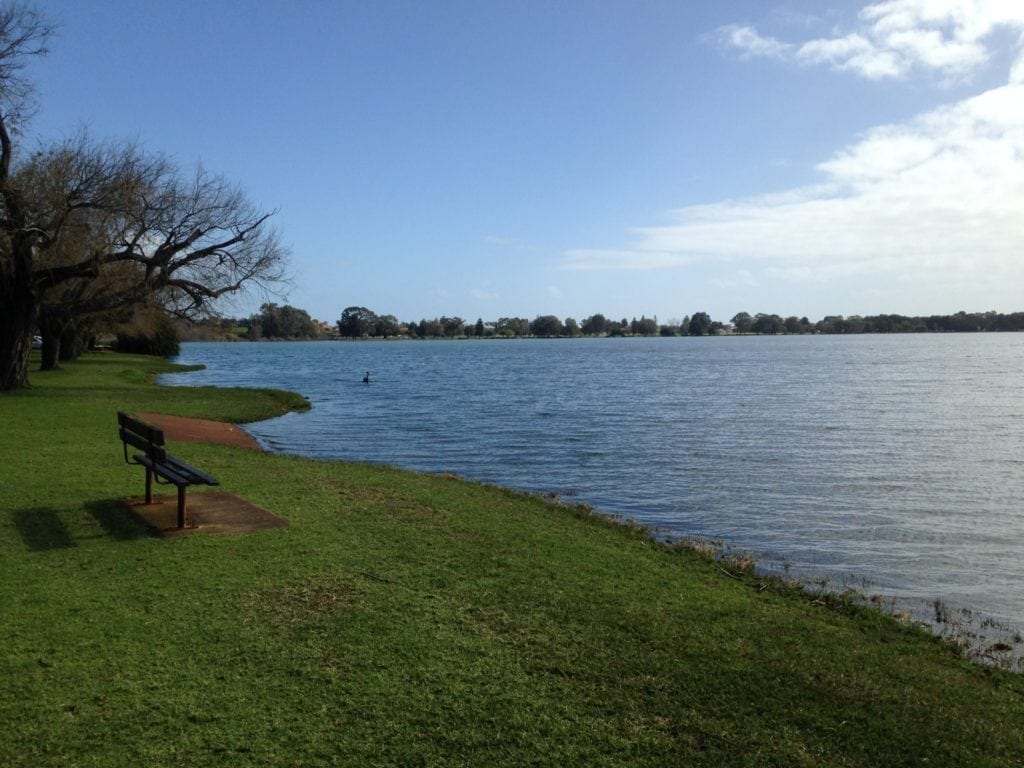 There are numerous parking areas around the lake, so really it's just a case of finding a spot a taking it from there. We parked at one of the car parks off Lake Monger Drive and were greeted by local ducks, probably looking for a quick feed; on that note there are notices around the lake reminding you that the fowl around the lake are wild and you are requested not to feed them.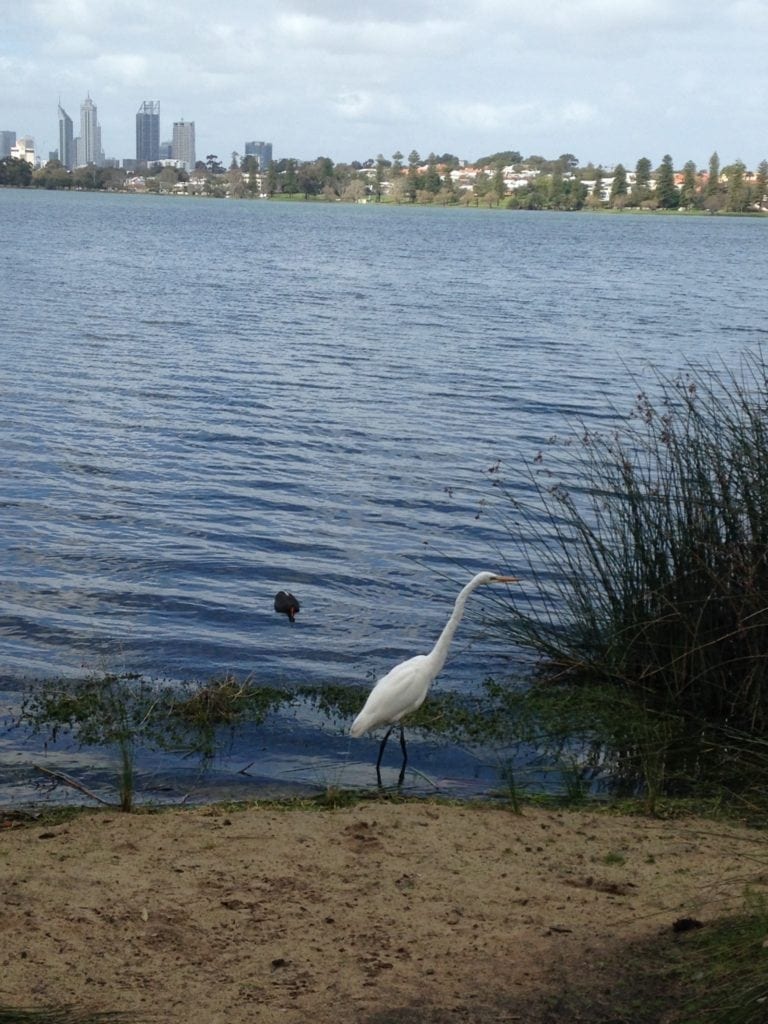 The day was pleasant but overcast, making for a perfect day for a stroll and nature watching. We set off at an easy pace in a clockwise direction around the lake, passing lots of other people out for their daily exercise or watching their children playing on the playgrounds. On our walk we noticed the excellent facilities provided to ensure a relaxing day out. Besides the children's playgrounds there are BBQs, toilets and exercise stations dotted around the parklands. Information boards are situated along the pathway, some with maps and some telling the history of the area. Another plus is that dogs are welcome in the park if they are kept on the lead. Something we have never seen before was a repair station for bike riders that had tools available to do minor repairs if needed whilst in the park- what a great idea! Maybe one that could be followed by other parks.
We broke our walk to spend some time at the observation deck, watching the comings and goings of the local water birds, including a solitary black swan. It's so peaceful here that we could have spent quite some time if we hadn't been intent on getting in our quota of kilometres, and we actually enjoyed the walk so much that we overshot our starting point and carried on to complete a second circuit. Lake Monger Reserve is certainly a great spot to visit without venturing too far from the city.
Lake Monger Reserve, Wembley
Vincent Street or Powis Street exits off Mitchell Freeway
Toilets available
Parking available