Taking a walk around Hyde Park, along the tree-lined pathways, is a lovely way to spend a sunny morning. We had been to Sayers Sister, a nearby café and decided to walk off our big brunches with a leisurely stroll around the inner city park.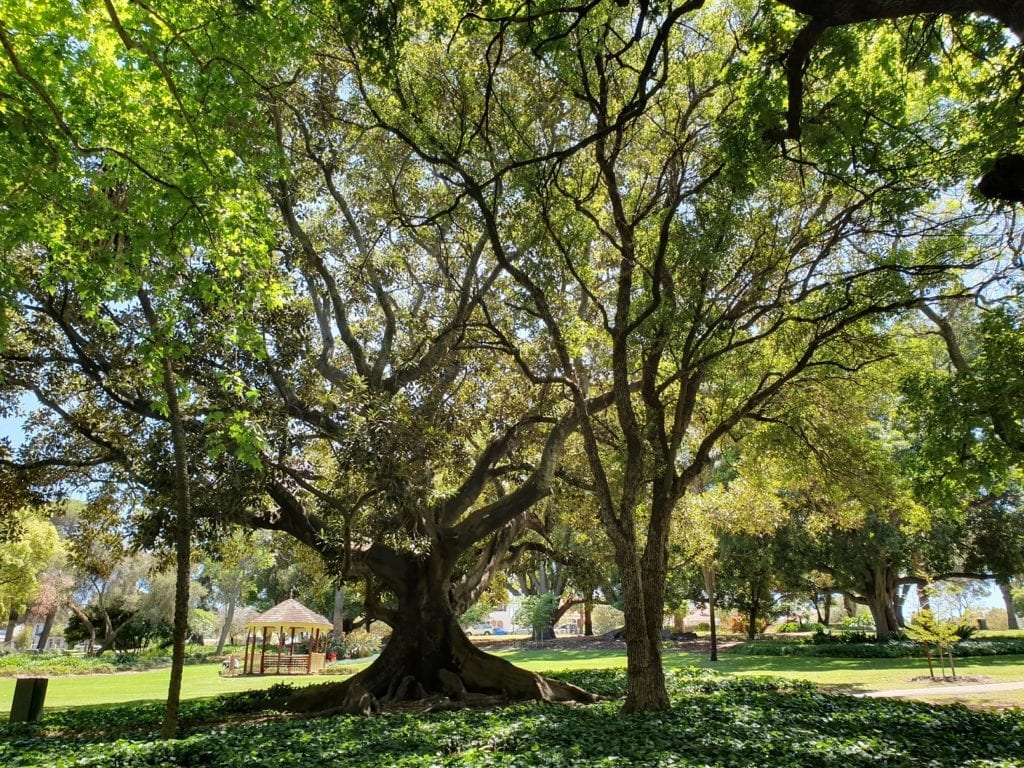 Whatever the season, Hyde Park is just beautiful – From the purple Jacaranda blooms of late spring, to the falling orange leaves in autumn. Enormous Moreton Bay Fig trees provide a lot of shade. It's easy to forget you're just 2kms from the city's CBD.
There's plenty of street parking all around the perimeter of Hyde Park. Side streets also offer parallel parking, just be aware of parking rules as some areas may require permits. The west side of the park is the busiest, where the main children's playground and water play area are found. We easily found a shady spot for our car on the southern end of the park. From here we walked east, towards William Street. A lap around the inner lakes area of the park is a pleasant 800m round trip, so be sure to do another lap if you'd like a longer walk. The walk is flat, making it easy to stroll along the path at your own pace. It's also gopher and wheelchair friendly.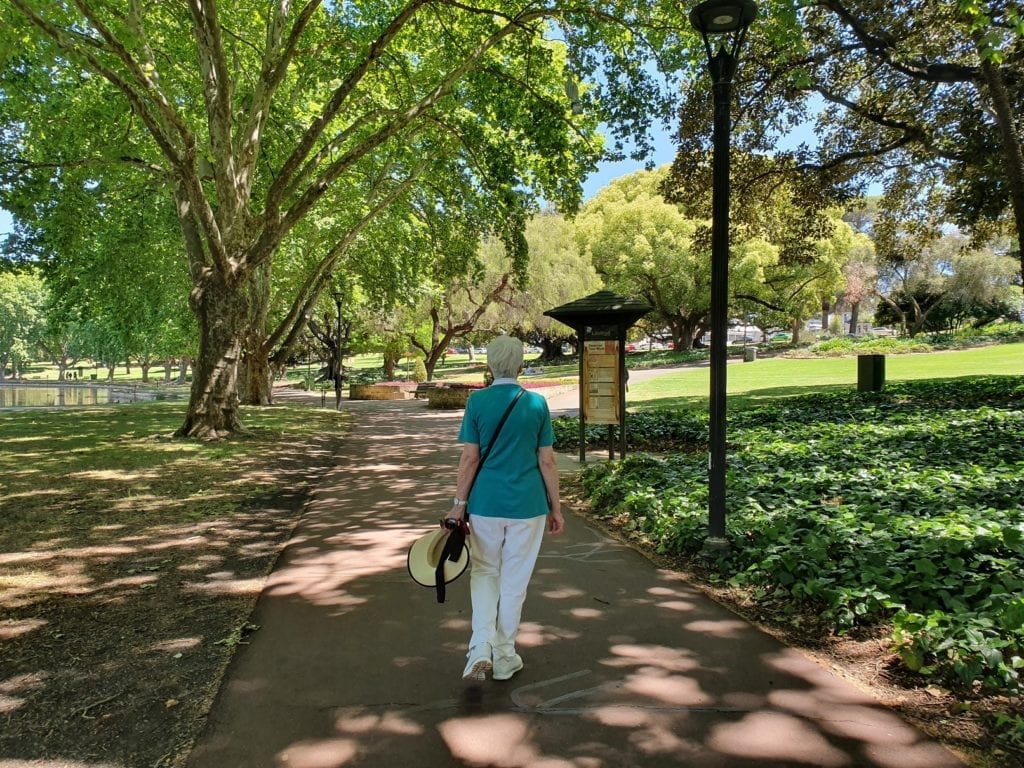 You'll see lots of bird life on the two small lakes.
If you need to stop along the way, there are lots of benches to sit and watch the world go by. There are also many picnic tables along the walk, if you'd like to pack your own snack. Public toilets located in the north east end of the park.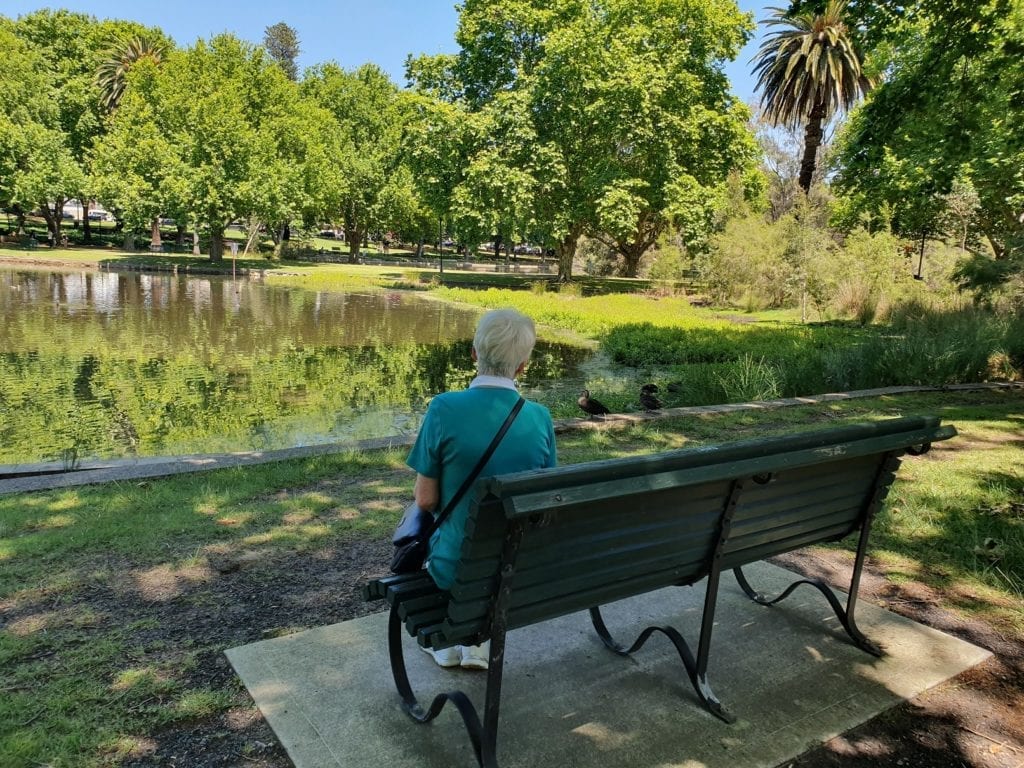 Fitness equipment is found at intervals around the lake.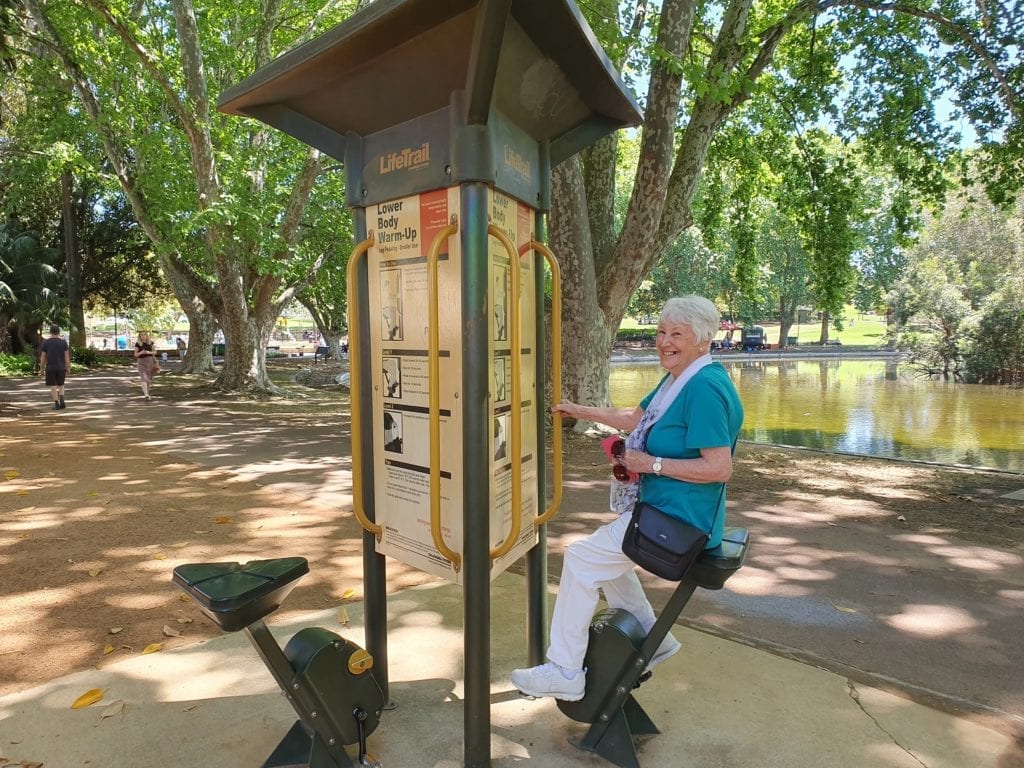 If you have grandchildren with you, they'll love to stop and play on the playground. In summer months a shaded water play area is open too.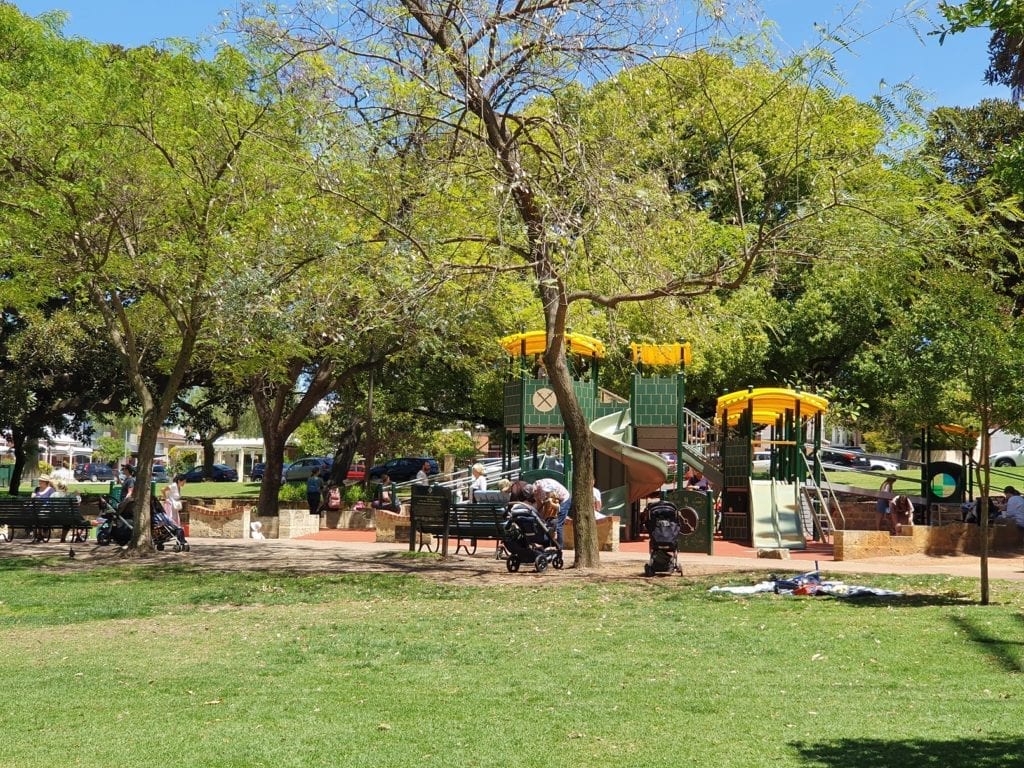 We visited on a mid-week morning and found a great little food truck right next to the playground.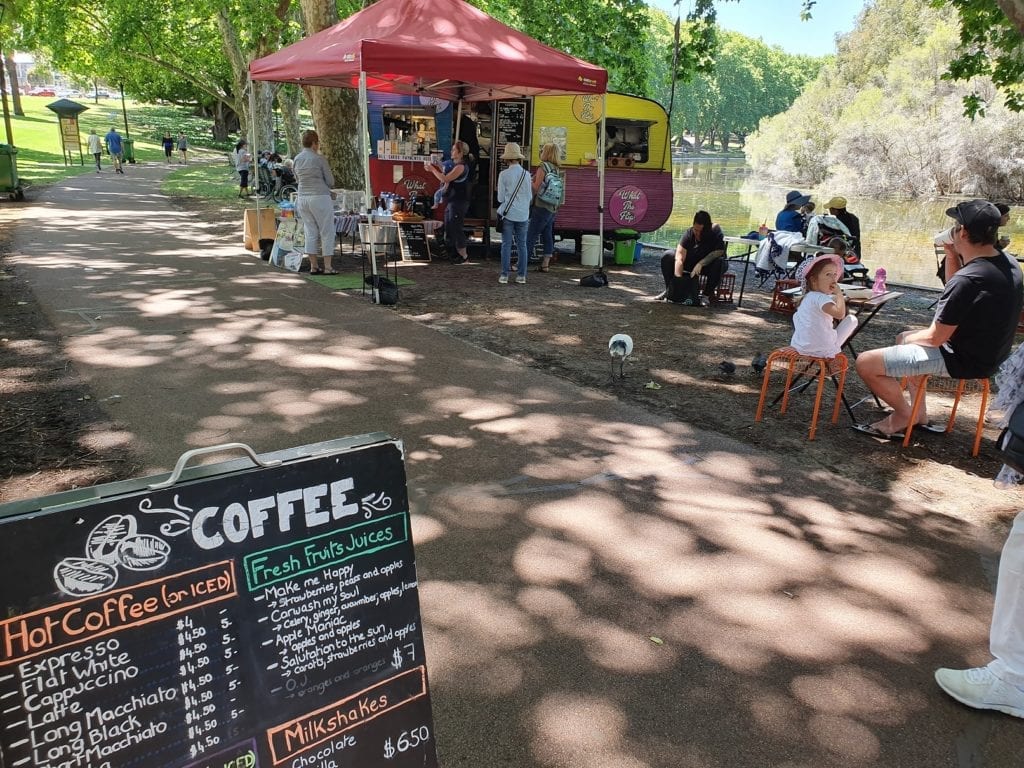 There are several cafes nearby to stop for a bite to eat or a coffee. A block away, Sayers Sister is a popular brunch spot, while Tarts is good for coffee and cake. We stopped at Chu Bakery for a sweet treat too. Chu Bakery is found opposite Hyde Park, and very popular for takeaway coffees and baked goods.
We enjoyed strolling around the busy Hyde Park and thoroughly recommend it.
See more places in Perth to go walking here.