For local history buffs, the Mount Flora Regional Museum is a wonderful place to visit for a trip down memory lane. Hidden away in Watermans Bay, is the unique spot, found in an old water tank! A gold coin donation is all you need to enter. The museum is open each Wednesday afternoon and as well as many interesting artefacts and historical photos, there's a spectacular view of the coast from the roof of the old water tank.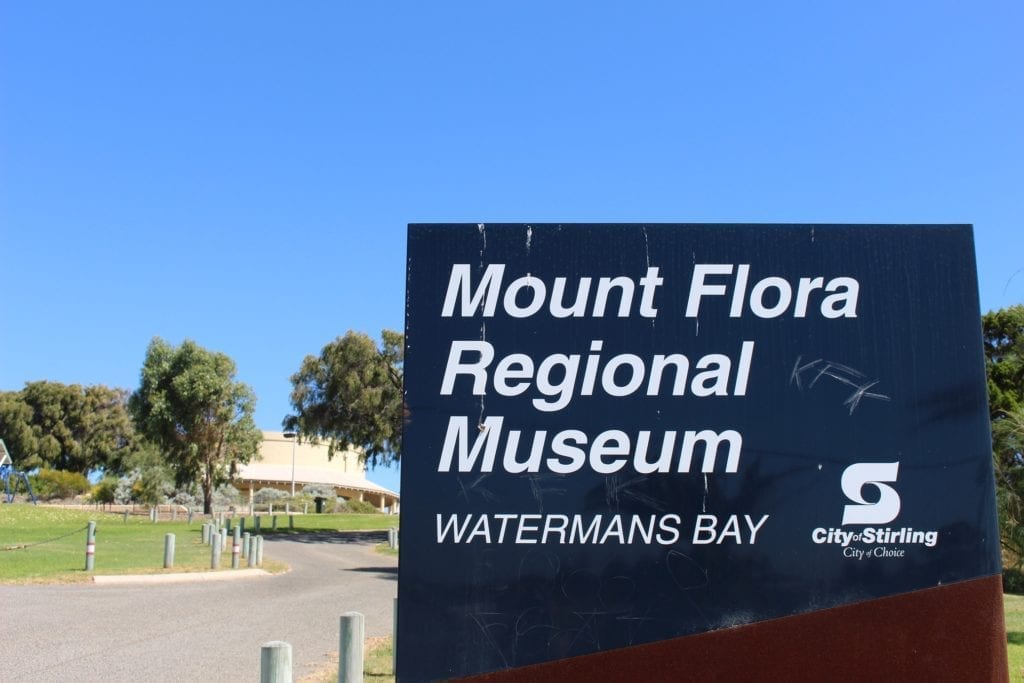 The one million litre water tank was constructed to supply water to the North Beach area in 1940. Decommissioned in the 1970's, in 1988 it was converted to the two storey museum we have today.
Mount Flora Museum is a fascinating snapshot of life in the City of Stirling over the years. There is a fantastic collection of old household artefacts, some antique scrubbing boards, wooden tools, meat safes and plenty more objects I remember owning and using in my childhood and early adult life.
There's also a host of old photos from the area. It's so interesting to see how much Scarborough, Innaloo and the surrounding areas have changed in the last 50+ years and see images of buildings that are now long gone.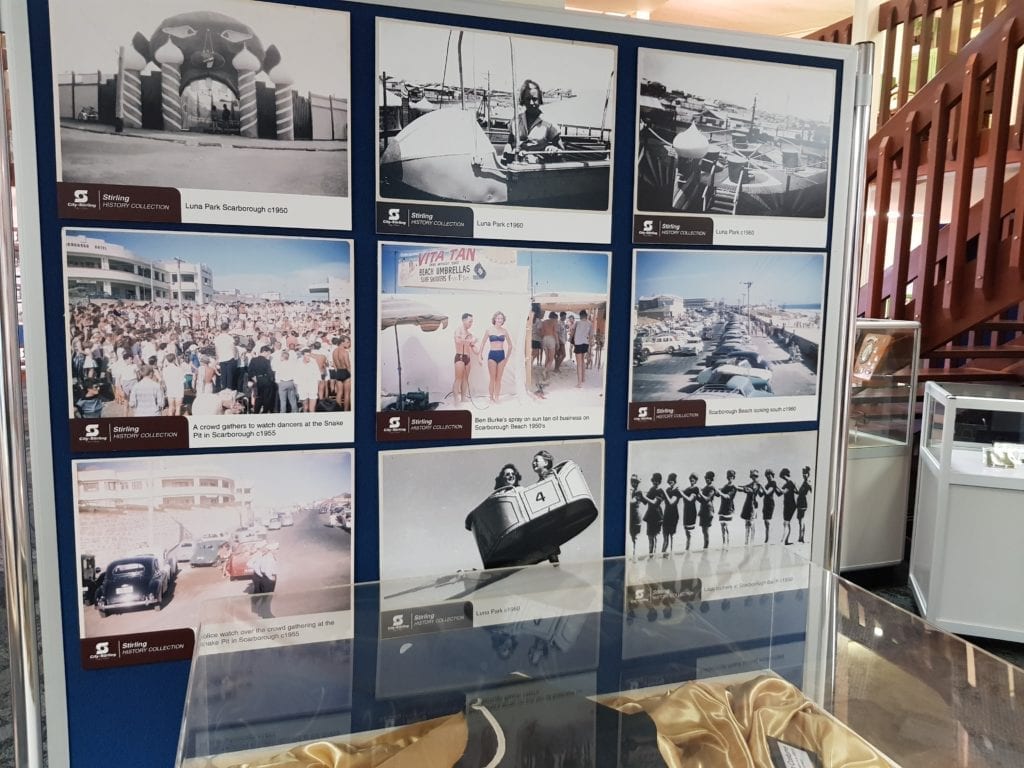 There are various themed sections like world war two history, famous local people, fashions, the local area, market gardens of the past and about local life in decades gone by.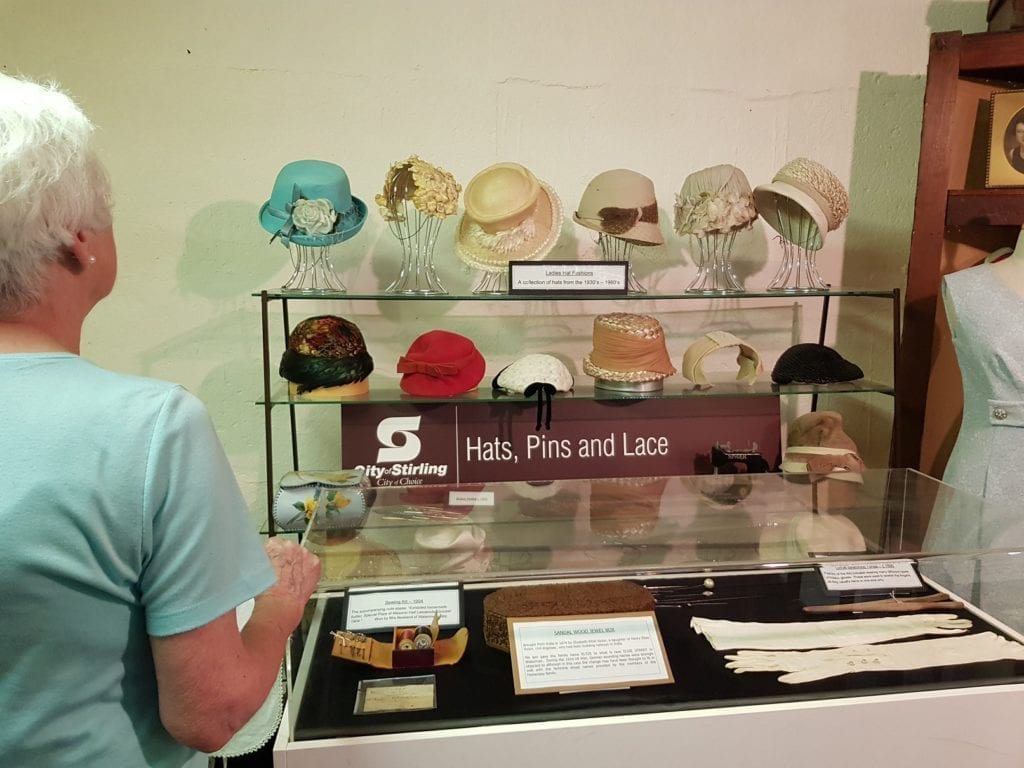 Upstairs, there are a few areas set up like old-style dining rooms, kitchens and a laundry. It sure brought back a lot of memories.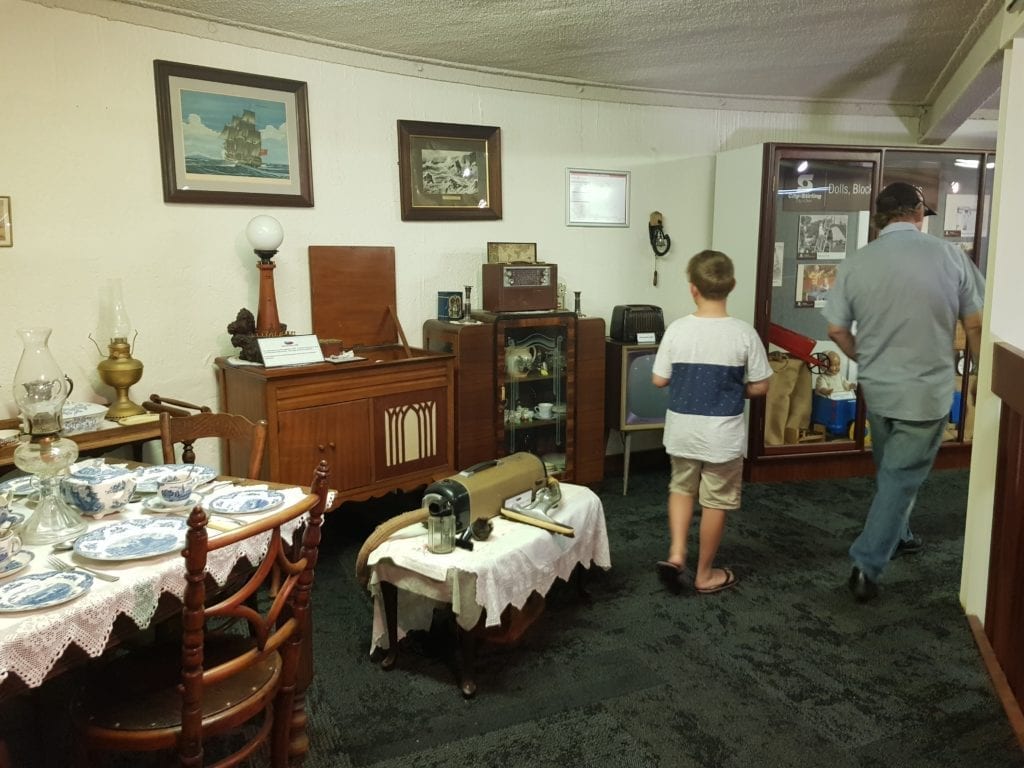 It's an interesting spot to visit with Grandchildren. Upstairs, there's a kids corner where little ones can touch things like typewriters, an abacus and telephones. We had to explain to our grandson how to use the old dial up telephone. He had no idea! Our Grandson was also interested to see an old toy car just like his grandad used to have 60-something years ago!
Take the steps up to the rooftop for a stunning ocean view on a clear day. During world War Two this was used as an observation post.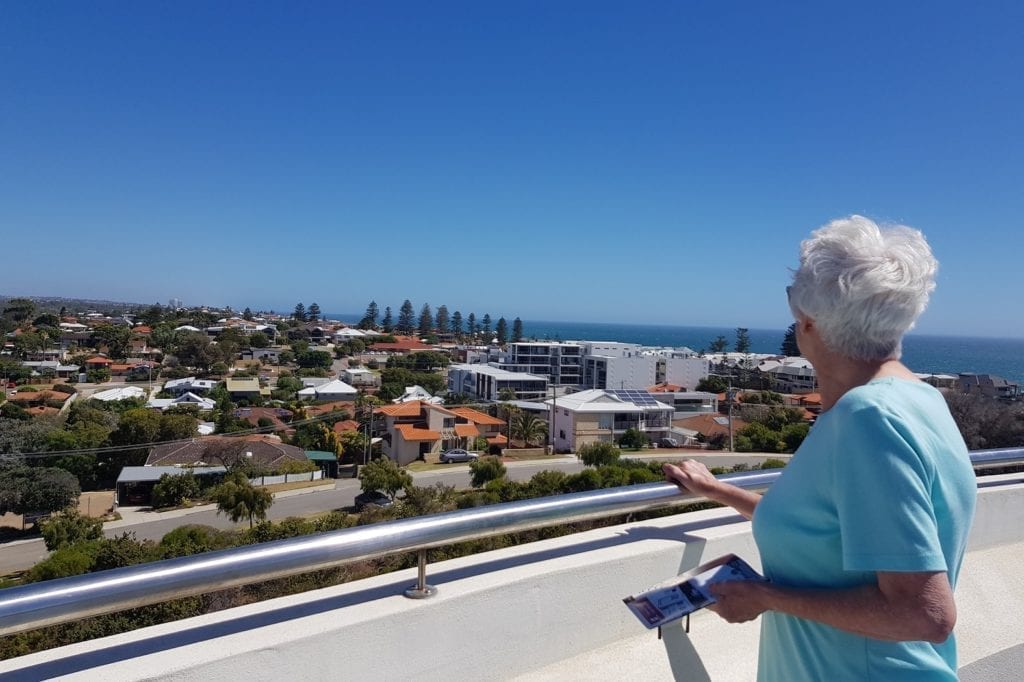 Outside, there's a small playground and picnic area to enjoy a packed lunch.
The Mount Flora Museum is well worth a visit.
The Details
The Mount Flora Museum is found at Elvire Street, Watermans Bay.
Open Wednesdays, 1pm to 4pm (Also open by appointment).
More information on their website.
Find more places to visit in Perth here.