We love a historic Perth Hills pub. The Mount Helena Tavern, first established in 1902, retains many of its period features. We'd never visited before, and we were delighted to find a country-style tavern with oodles of character.
Known locally as "The Mounties" the traditional Australian pub has a bar area, games area with pool tables, lounge areas with Chesterfield sofas and open fireplaces, and a formal dining room inside.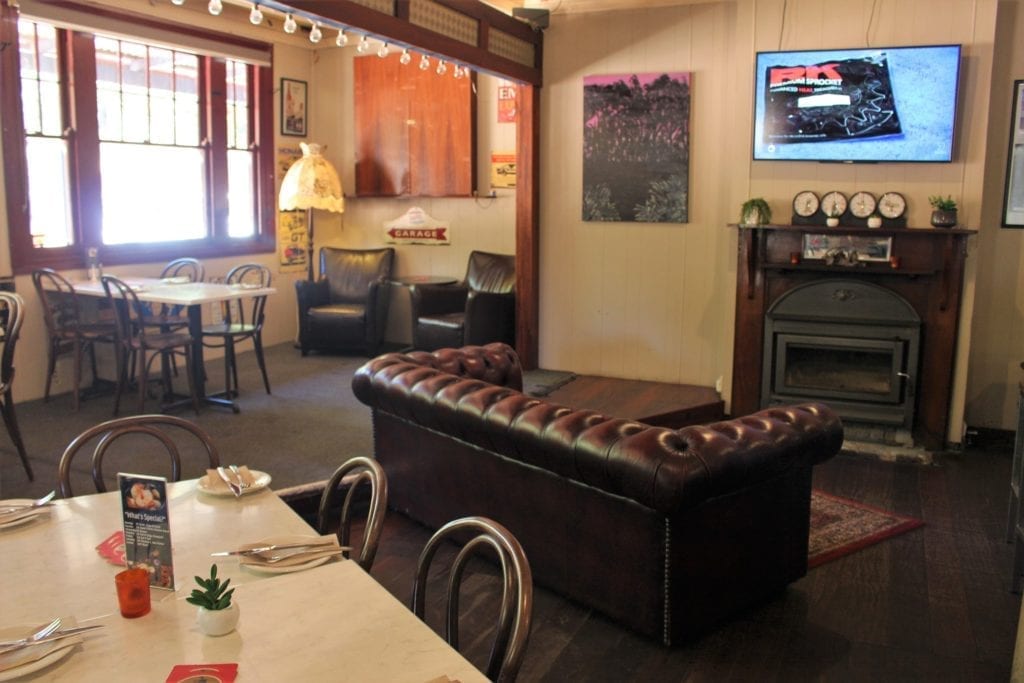 Outside, there's a large, grassy beer garden where there are plenty of tables overlooking a small kids play area and stream which flows in winter.
Service
Service has that good old fashioned country feel – our waitress was so friendly and helpful.
Food
We sat in the cool dining room, with views overlooking the beer garden.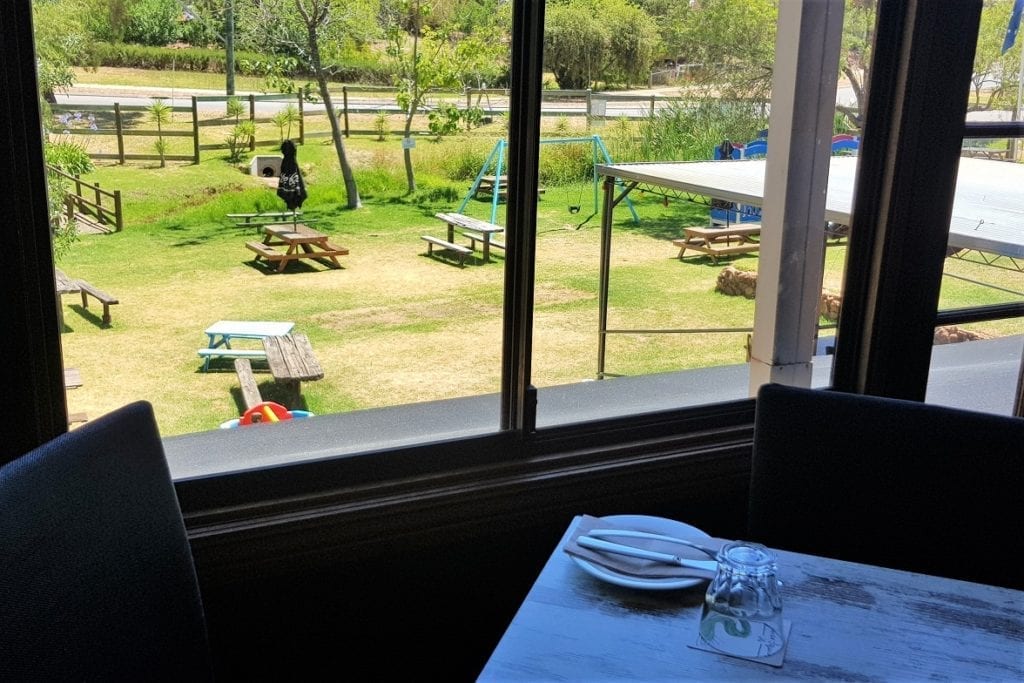 The Mount Helena Tavern has a big menu with all the pub favourites – burgers, fish n chips, steak, pizza and more. There's plenty of specials on throughout the week (like $15 fish n chips on Thursdays and $20 roasts on the weekend). I enjoyed a grilled fish with chips and salad. Also available beer battered, the tasty snapper fillet is served with homemade tartare sauce and fresh lemon.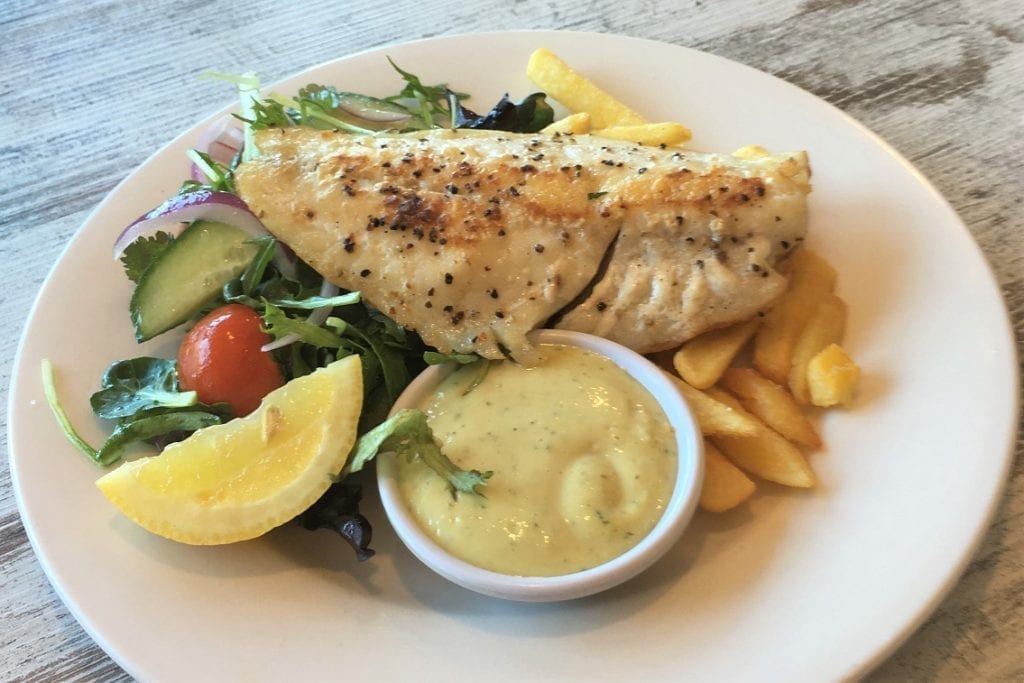 My husband, ordered the "Steak Snaga" ($24). A juicy grilled sirloin steak is served with homemade tomato relish, bacon, onion jam, cheese, mesculin lettuce, fresh tomato and aioli in a toasted Turkish roll. And served with a side of chips.
The "Chicken Parmi" ($26) also looked delicious. The large homemade panko crumbed chicken breast topped with Napoli sauce and three cheeses, is served with chips and a fresh garden salad.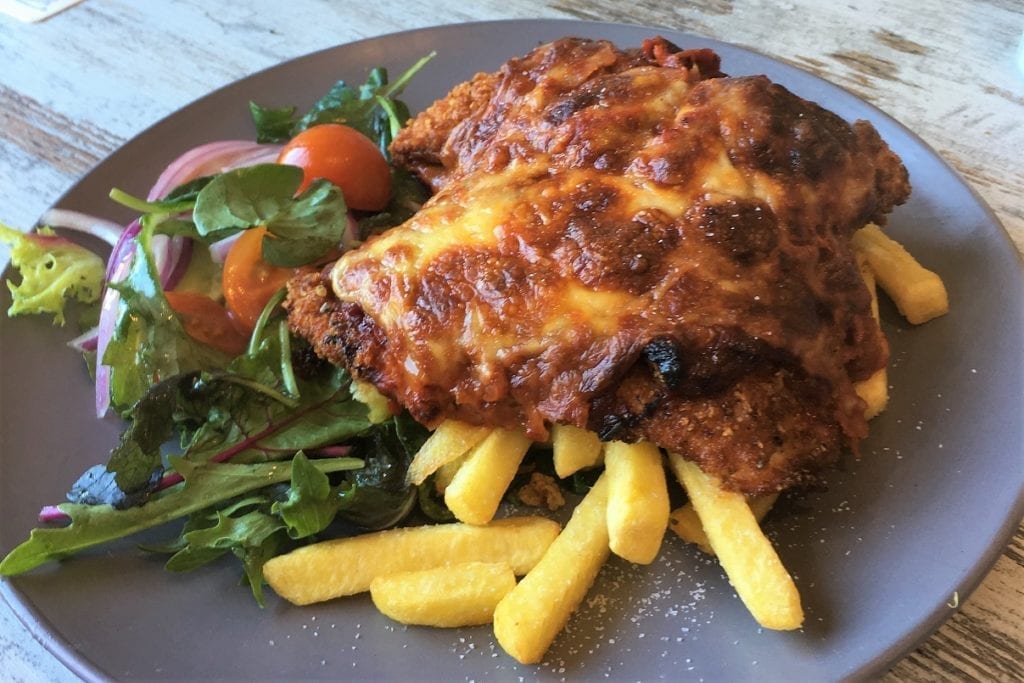 All in All
The Mount Helena Tavern is a lovely spot to stop at in the Perth Hills. We loved the "olde worlde" feel. The pub food is good quality – tasty, unpretentious and good value. We'll be heading back, I'd love to sit by the fire with a glass of wine on a chilly Perth Hills day!
The Details
Address: 900 Keane Street, Mount Helena.
Phone: 9572 2121
Website: www.mounthelenatavern.com
Car Parking area: There's plenty of parking, much of which is on gravel surfaces.
Grandchild Friendly: There's a kids menu, colouring supplies, and a playground.
Find more places to eat and things to do in the Perth Hills.