With a name like Stella Gelato, I just had to visit this new café in the Swan Valley. The background behind it's name "Stella" comes from the Italian meaning – Star. Owned by the Starr Family, Stella Gelato makes the perfect name for their new business. The Swan Valley's rich history has a big Italian immigrant flavour, so it's no surprise that the area is becoming known for yummy gelato, as well as wine.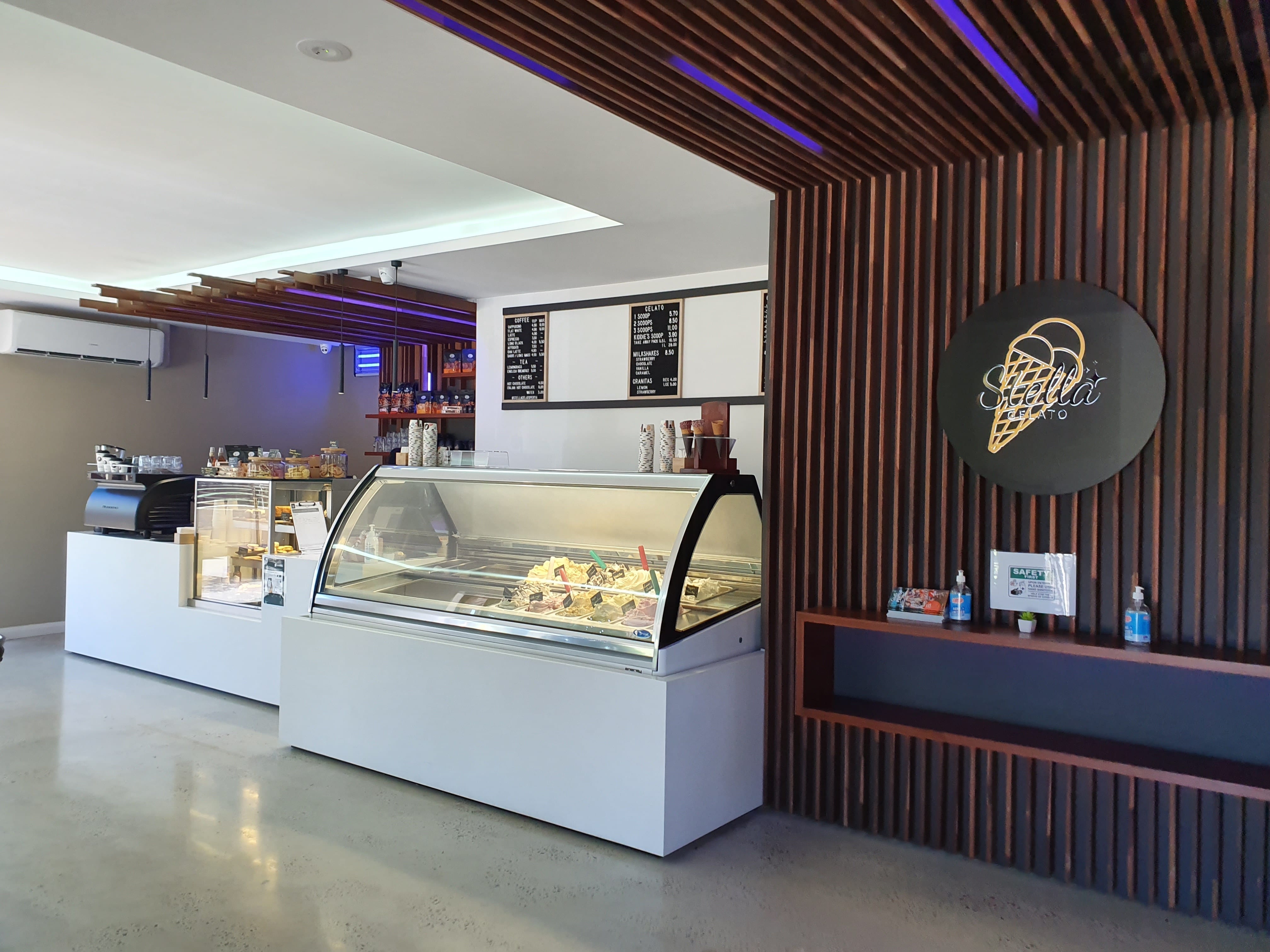 The fresh gelato is made in-house daily from quality local produce. There's plenty of choice of flavours, including crunchy honeycomb, salted caramel, cookies and cream and even a nougat gelato. If you're not too sure what flavour to pick, a free tasting makes the decision much easier!
In the cabinet you'll find honeycake and pies, as well as cookies and much more.
We enjoyed a quality barista made coffee with our gelato. I loved the mugs – I'd really like to buy a few of those myself!!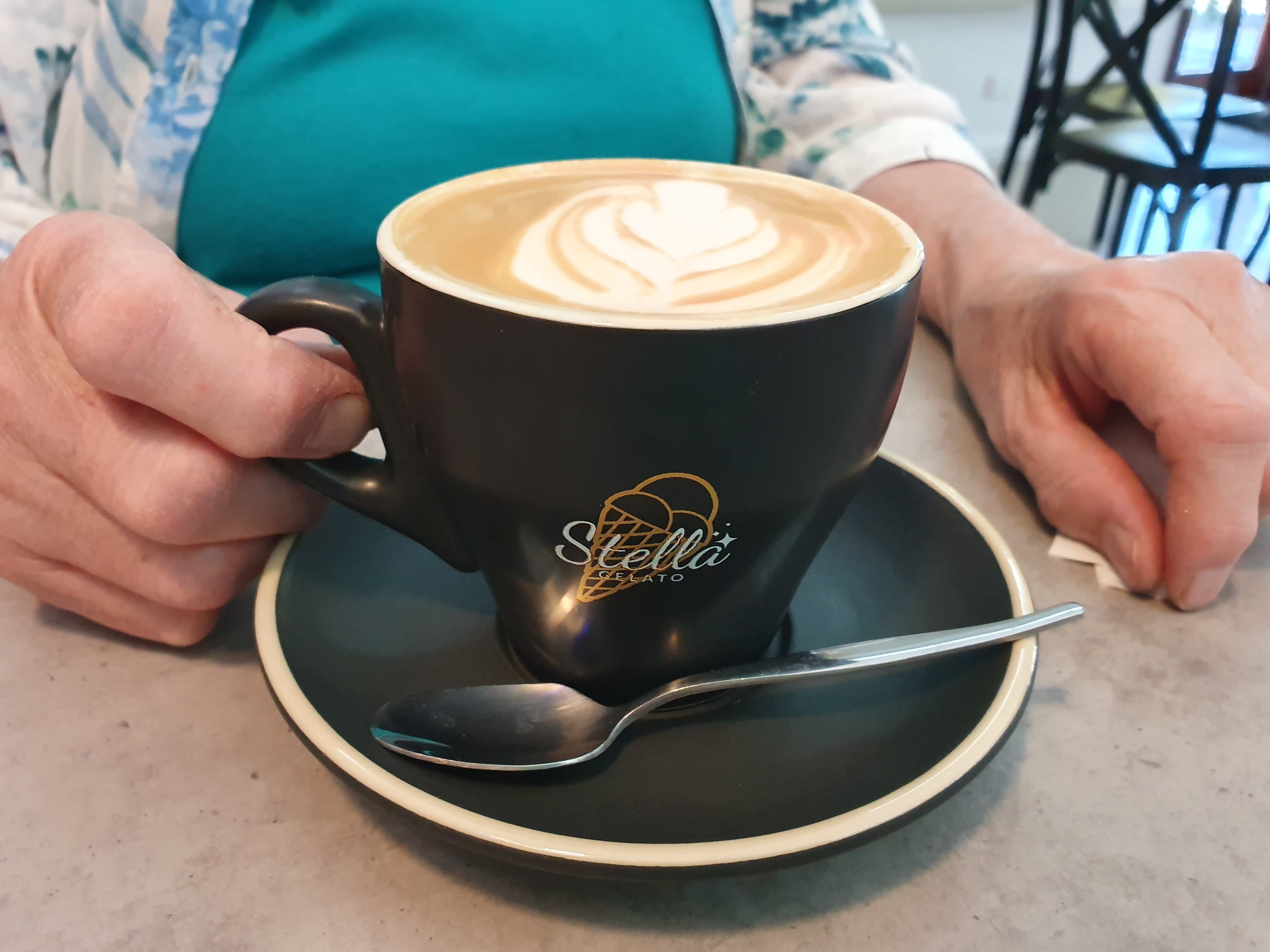 My husband and I shared a deliciously warm sticky date pudding, with a creamy scoop of cherry gelato. And a mince pie – just to be festive!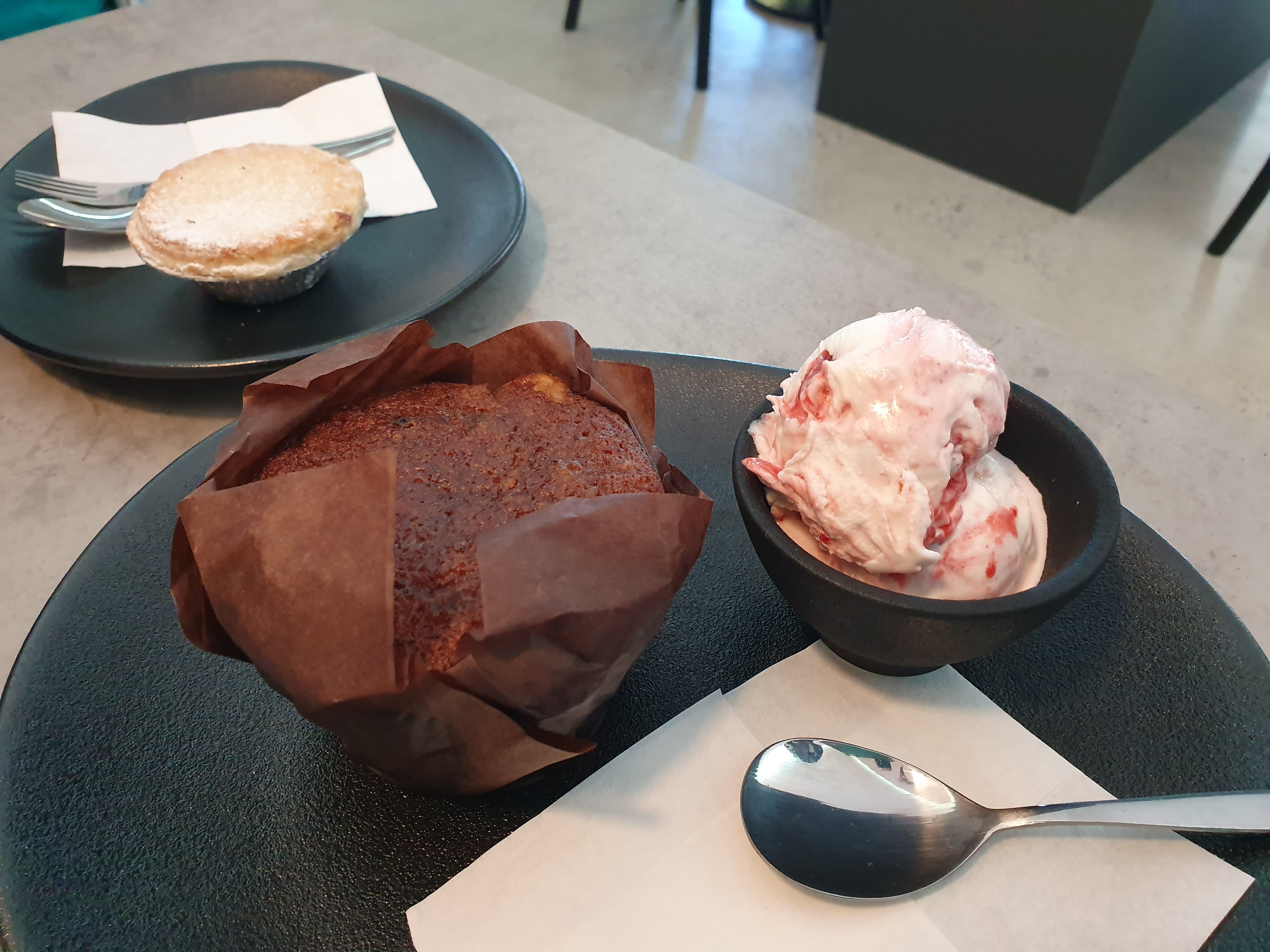 Our grandson loved his ice cream cone with cookies and cream gelato.
There's plenty of seating, including a few cosy booths, and tables in the outside courtyard.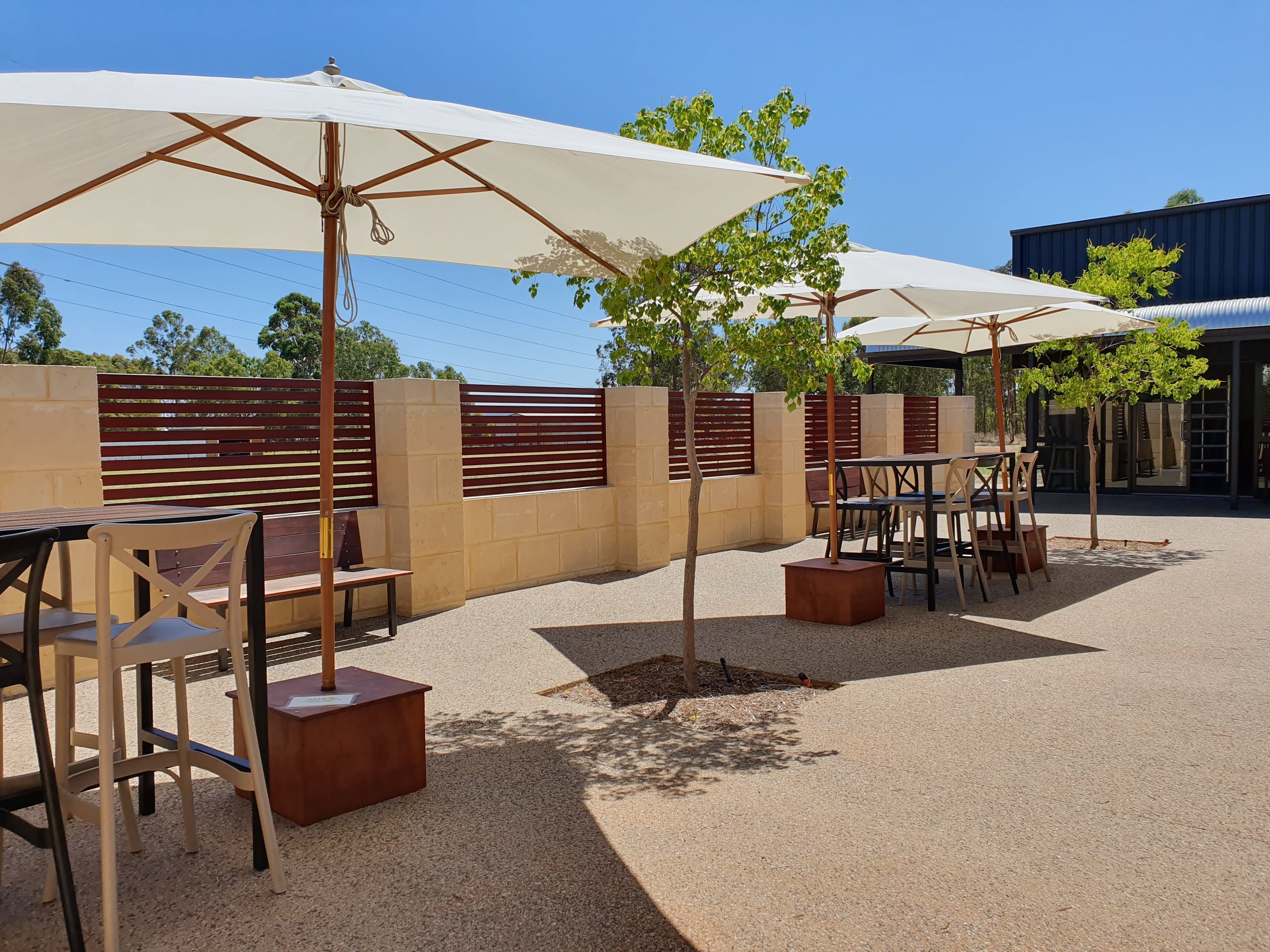 The deliciously fresh and creamy gelato range makes Stella Gelato a must-visit next time you're in the Swan Valley.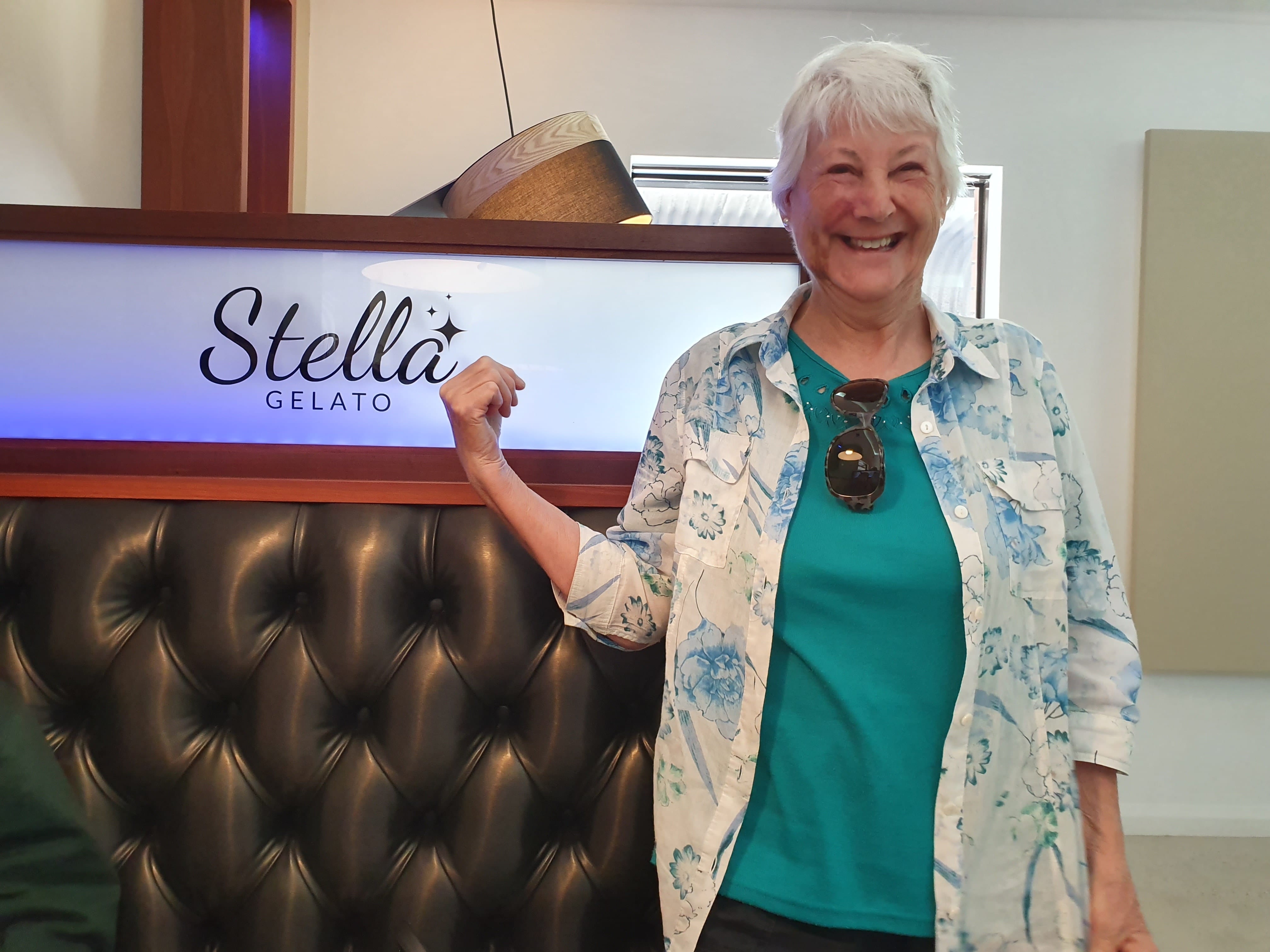 Find Stella Gelato at 24 Coast Road, West Swan.
Contact: 0491 678 711
Get more info on their website.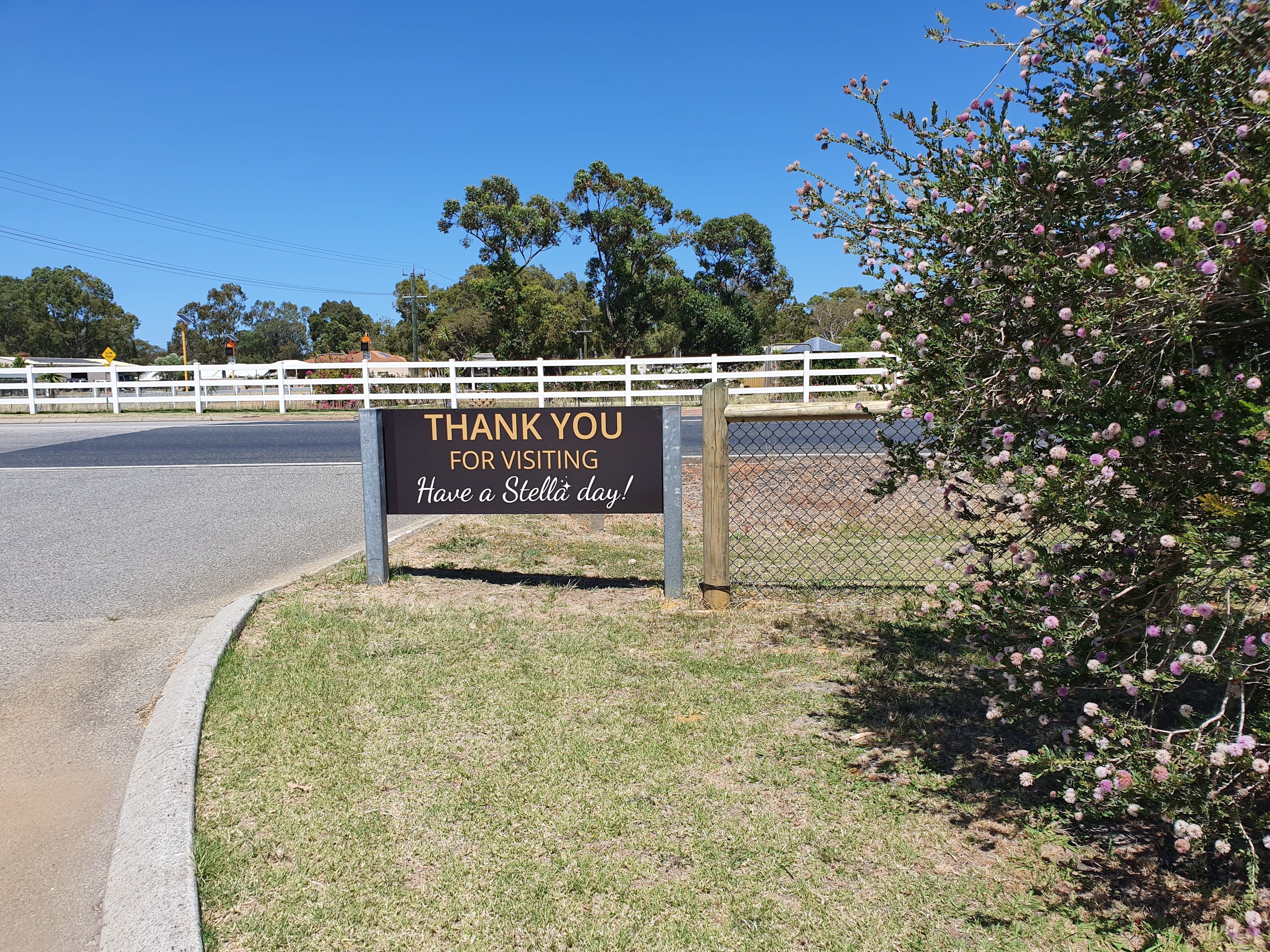 Find more things to do in the Swan Valley here.