Have you walked through the Swan View Tunnel? Found in John Forrest National Park, this spot is a wonderful historical focal point in  WA's oldest national park. Located at the base of the Perth Hills, close to Midland, the Swan View Tunnel is a lovely spot to visit. It's incredible to think steam trains came through such a narrow space too.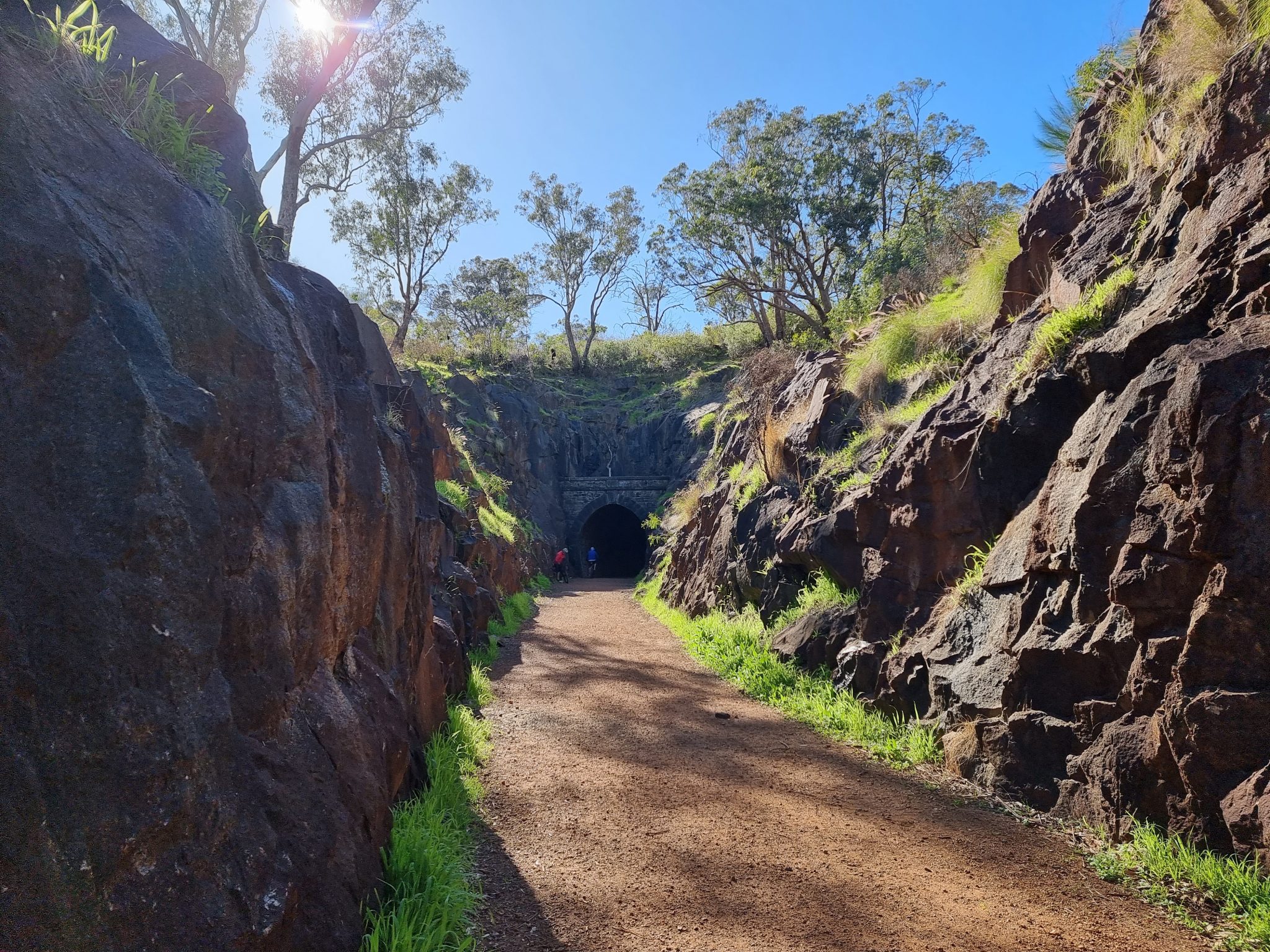 The historic 340-meter tunnel opened in 1896 to transport timber down the Darling Range. Many won't be surprised to learn that the engineer behind the project was CY O'Connor. He was responsible for large infrastructure projects like the Fremantle Port, Mundaring Weir and the Goldfields Pipeline. There is a local legend that says that the tunnel is haunted by the men who lost their lives during construction.
There are two ways, both on foot or cycle, that you can enter the tunnel. The shortest route is from the free Swan View carpark, at the bottom of the hill. A leisurely walk to the end of the tunnel and back is about a 2.5km return. This is also the location of the original Swan View Railway Station.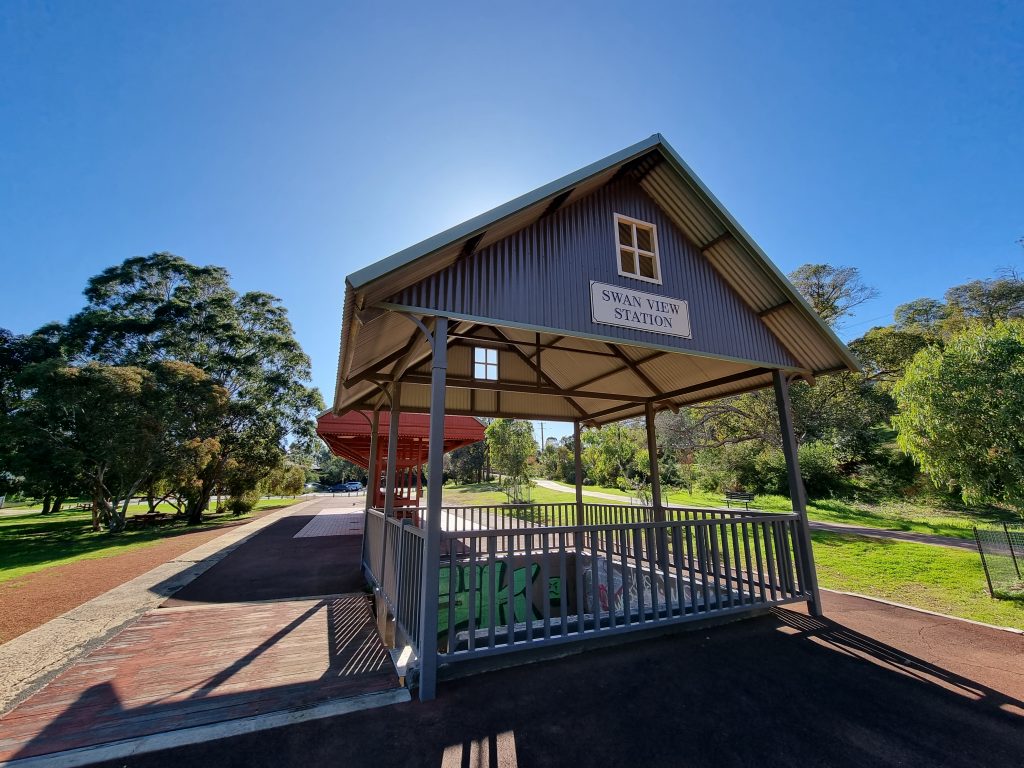 Access to the tunnel is also possible from the national park's main area, you'll have a much longer walk (around 5kms) and have to pay the national park's entrance fee (per car). You'll also pass the National Park Falls on this longer route, which flow from late winter to spring. Either way, the pathway isn't as steep as you'd expect. The walk takes in the iconic Railway Reserves Heritage Trail (which is a 41km loop around Mundaring and its villages). You'll walk right along the wide gravel path, on a very gradual incline, where the train tracks used to be.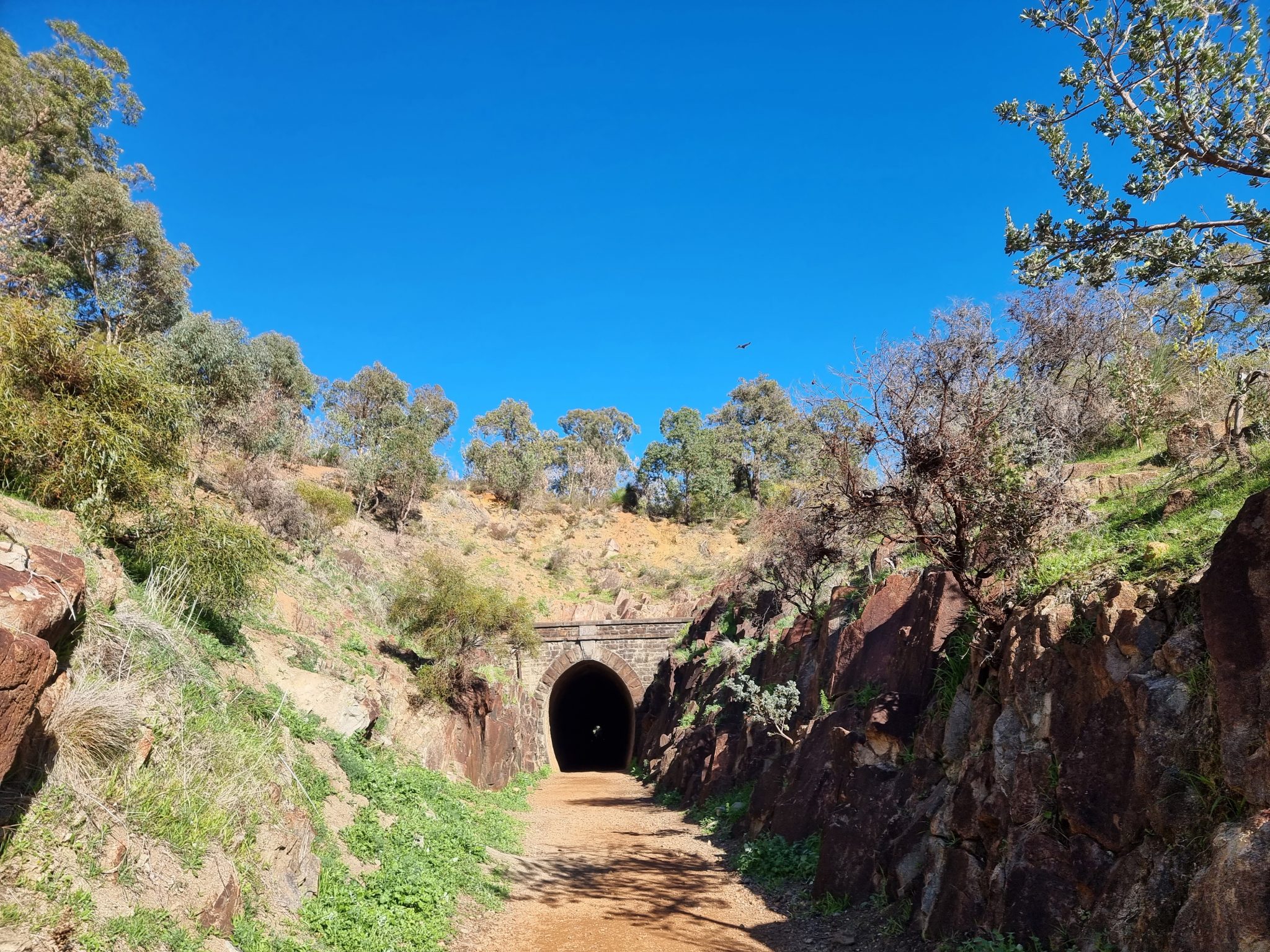 The dark tunnel is fun to explore, but you'll want to take care. Even in relatively dry weather, there are lots of puddles. Bring a torch/use your phone to light the way, as the further you walk in, the darker it gets.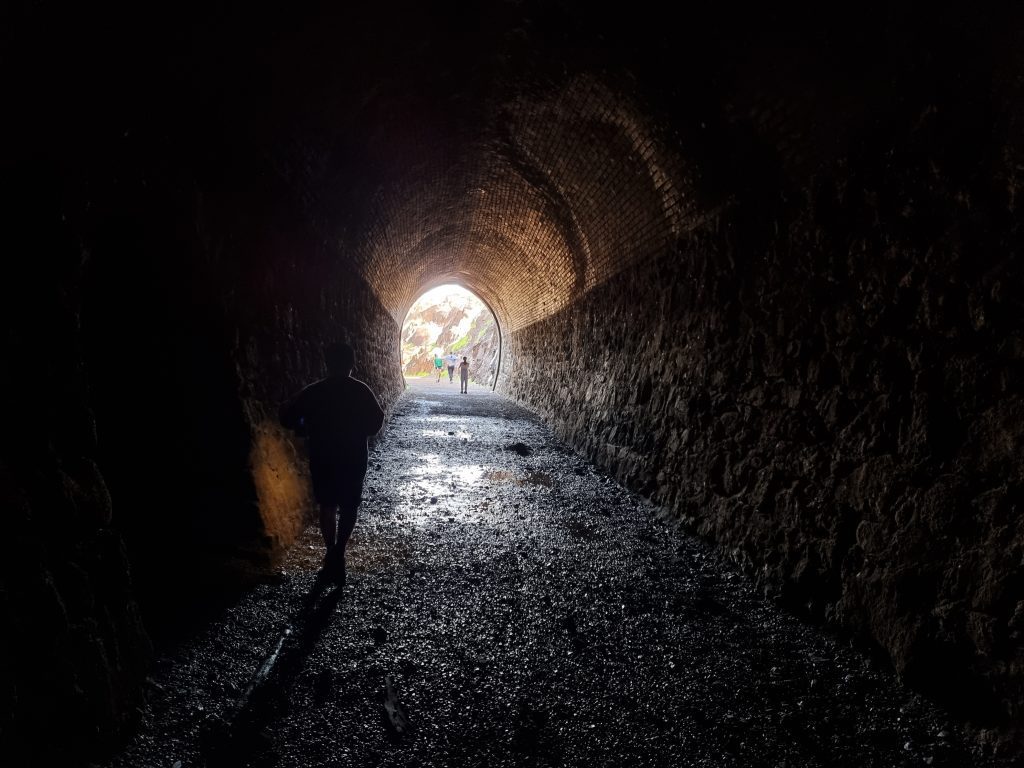 At the eastern end of the Swan View Tunnel there are a few interpretation boards about the tunnel. These have fascinating facts and photos  about the tunnel's heritage. You're sure to learn something new.
If one trip through the dark tunnel is enough for you, there is a path around the outside of the tunnel, back to the Pechey Road car park.
Find the Swan View Tunnel at John Forrest National Park. Dogs are not permitted here.
Find more things to do in Perth here.