At Yahava KoffeeWorks, a boutique coffee roaster in Margaret River, they import only the very finest coffee beans from around the world. Yahava roast and blend the coffee beans on site, right before your eyes! This ensures the coffee is very fresh and full of flavour. All day coffee tastings (from 9am to 4.30pm) and frequent demonstrations means that there's always someone on hand to chat about the Yahava roasting process and you can also find out all about the Yahava Single Origin and Blend Koffees.

Not a coffee lover? There's hot teas to taste too. My favourites had to be their "Chai" and "English Brekky" blends.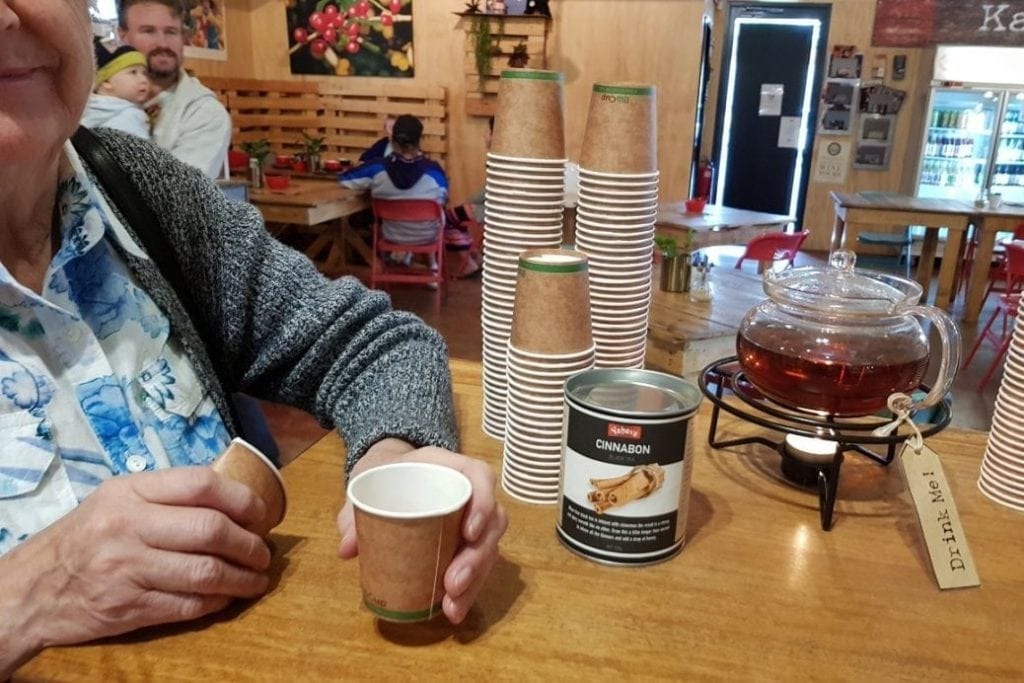 It would be rude not to enjoy a cup of coffee while you're there. We sat inside at the little café. There's a cabinet full of fresh sweet and savoury foods. We loved our coffee and treated ourselves to some scrumptious carrot cake and a gluten-free chocolate slice.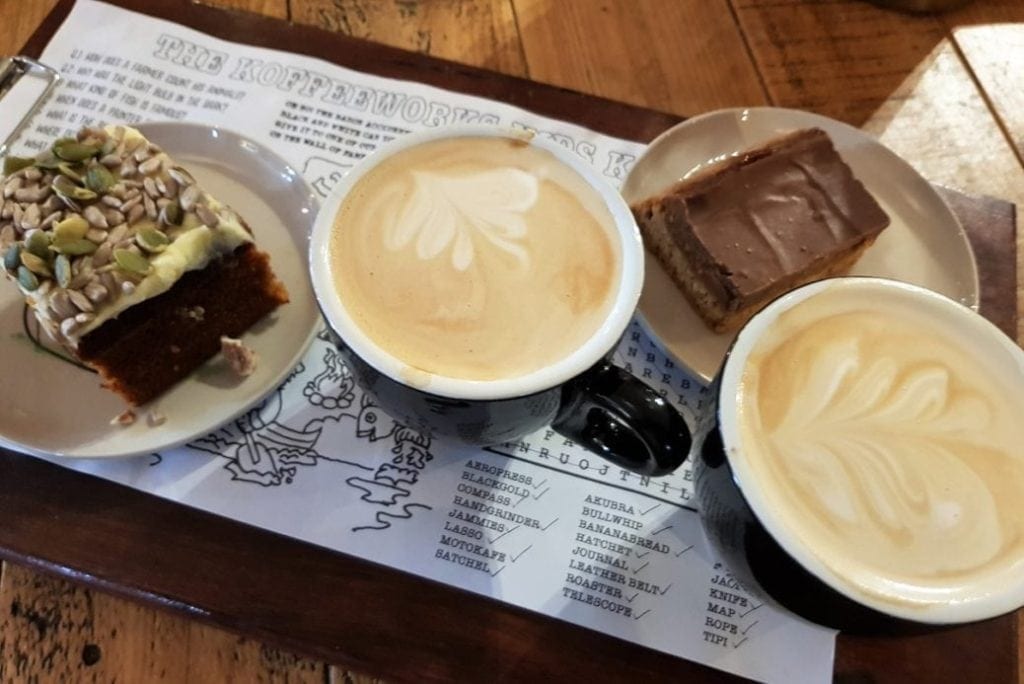 You can also sit outside at a table overlooking the huge lawns. This gives the grandkids lots of room to run. There's also a box full of blocks and outdoor toys too for them to play with.
There's a huge range of coffee and tea inspired giftware for purchase. You'll definitely find something to add to your mug collection!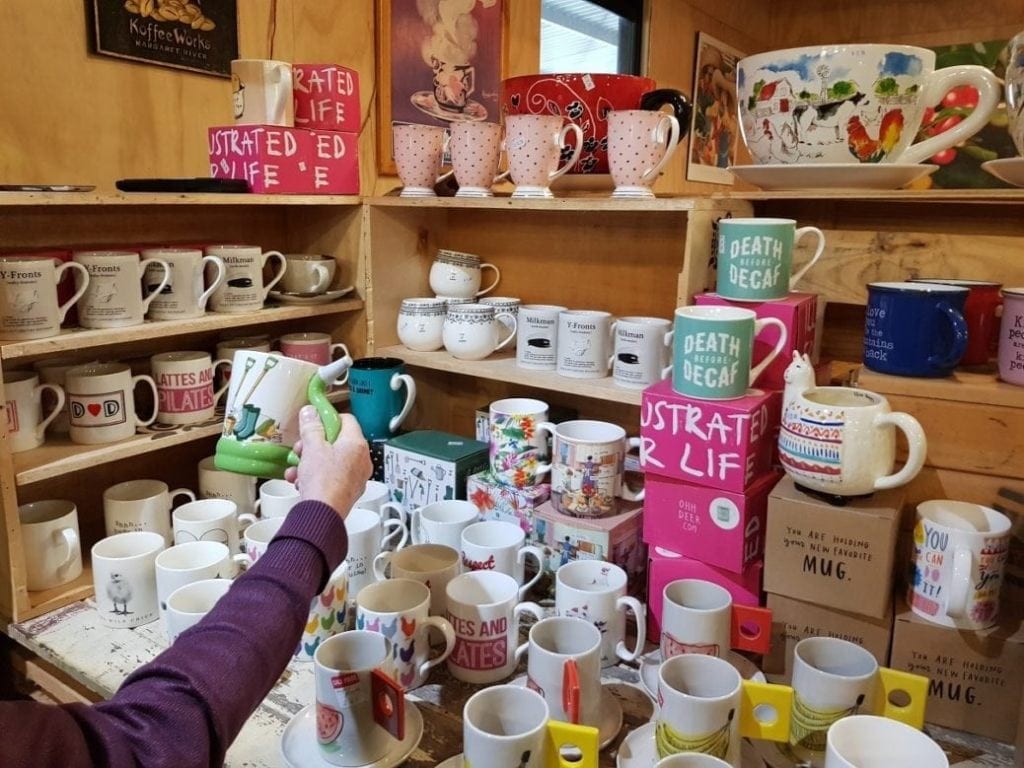 And if you're in a rush there's a drive through coffee window to grab some takeaways too.
At the same complex, you'll also find Temper Temper chocolate shop, which has chocolate tastings and hot chocolates and Vasse Virgin Olive oils which has a range of both gourmet food products and beauty products to try and buy.
The Details
Address: the corner of Bussell Highway and Rosabrook Road. Just south of Margaret River town.
Open: daily from 9-5pm
Website: www.yahava.com.au/koffeeworks
Disabled Access: Yes, there is disabled parking, ramps and a disabled bathroom.
Distance from Car Parking area: There's a little walk from the car park to the venue.
Grandchild Friendly: Yes, there are children's games and a large lawn to play on.