The Dolphin Experience at Monkey Mia had quiet beginnings in the 1960s when a fisherman and his wife began feeding the dolphins in the area. In 1982 The Dolphin Research project was set up leading to the Experience, which today attracts up to 100,000 visitors a year.
Tourists can enjoy the Experience at The RAC Monkey Mia Dolphin Resort. An entry fee to the resort is charged by the Department of Parks and Wildlife. The fee goes towards feeding the dolphins and on-going dolphin research.
Feeding times start at 7:45 am and the dolphins are fed another twice before noon.
It is quite fascinating to stand in the shallow waters of the beach and watch these stunning creatures swimming so close to onlookers. The dolphins obviously trust the Parks and Wildlife volunteers who hand out the fish every morning. An RAC Monkey Mia employee gives everyone a short commentary on the history of the Monkey Mia dolphins as well as information about the dolphins' habitat, feeding patterns and life cycles. For instance during the Experience, dolphins are only fed around 10% of their daily food intake so they still have to hunt for food in their natural environment.
There is also a list of what tourists should do and not do during The Dolphin Experience:
Do have a large smile on your face if you want to be one of the people chosen to feed a dolphin.
Do not wave your hands to get attention. Once each volunteer has only one fish left to feed the dolphins, he or she will raise one hand. Incredibly the dolphins understand what this means and tourists waving will only confuse the dolphins.
Do get out of the water and stand on the sand when the dolphins are being fed.
Most importantly do not touch the dolphins or try to interact. Humans can transmit disease to these magnificent creatures or the dolphin might mistake a hand for a particularly tasty piece of fish!
Swimming, boating and fishing is forbidden within the area used for The Dolphin Experience.
On the days we were at Monkey Mia, four dolphins came to be fed. Numbers dropped as low as two earlier this year due to the presumed deaths of older hand-fed dolphins. Parks and Wildlife have developed a programme to entice the dolphins to shore.
We were not among the lucky people chosen to feed these amazing creatures but it was a very good experience.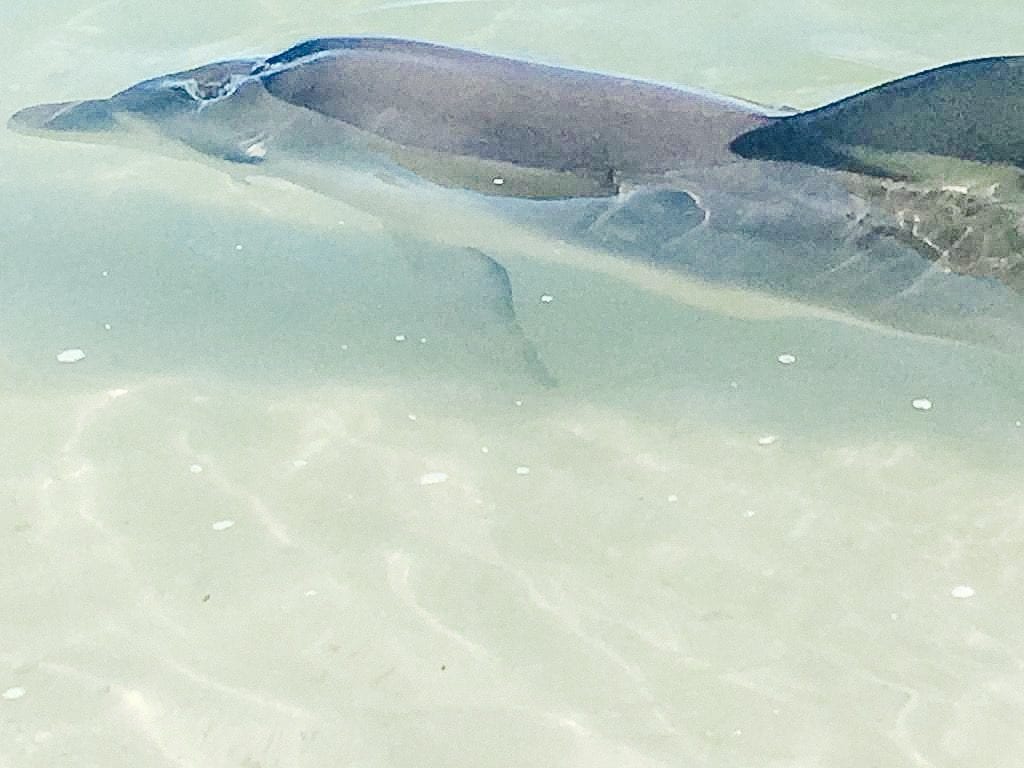 Address: 1 Monkey Mia Road, Denham
Phone: 08 9948 1320
Opening hours: RAC Reception hours are 8am-8pm, daily
Website: parks.dpaw.wa.gov.au/park/monkey-mia