The Canning River Regional Park has a range of things to do, making it a lovely spot to spend a few hours. Just a couple of blocks from bustling Albany Highway, the Kent St Weir area offers lots of facilities including a café, toilets, drink fountains, bike repair kits, a dog park, mini railway and more.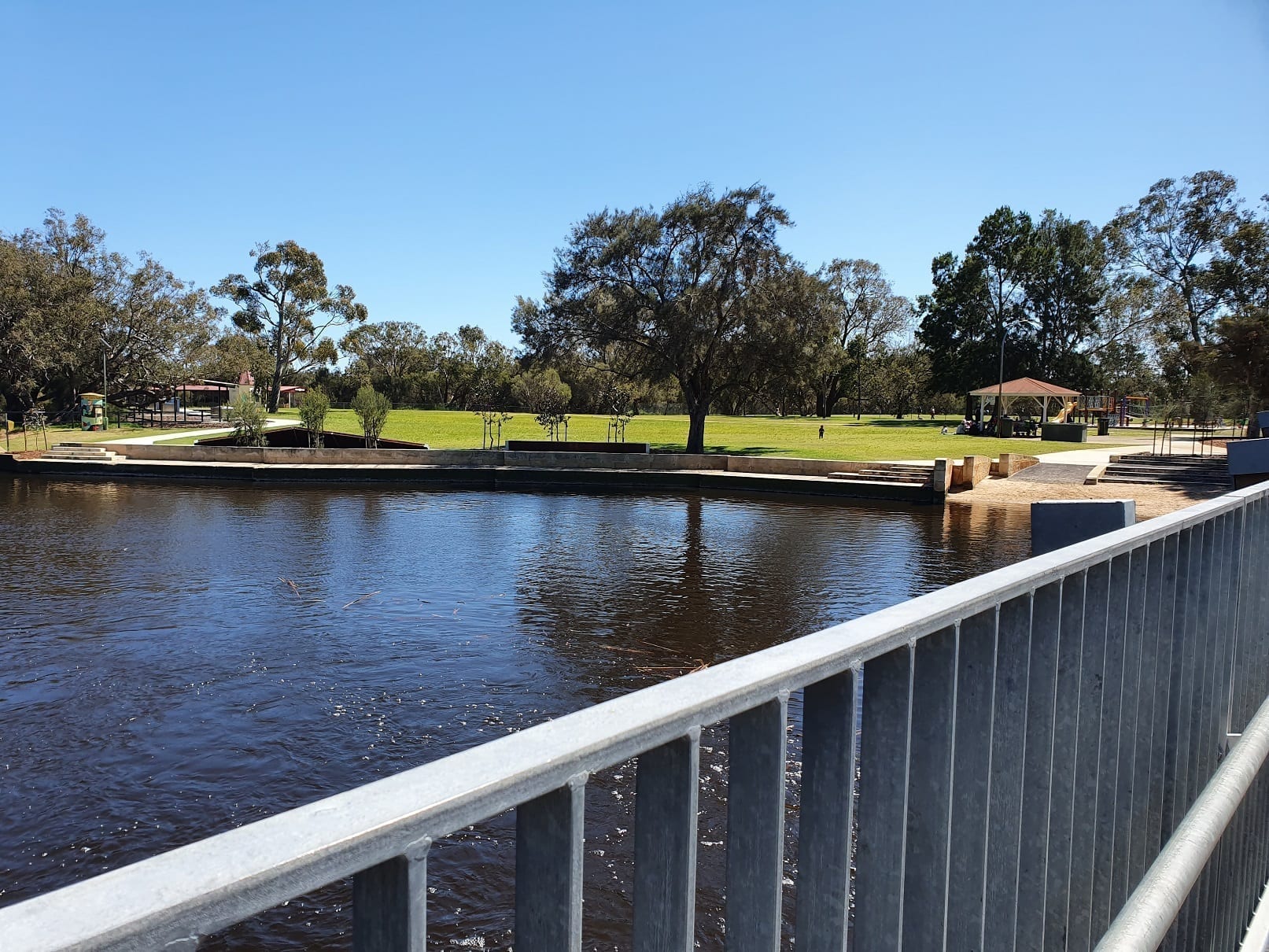 First we enjoyed a coffee and brunch at the Canning River Café. The tasty spot has all alfresco seating, most being covered, and is very dog friendly.
With full bellies, we headed off on a bushwalks. The park has several sealed pathways which is perfect for those that don't like walking on gravel, and is easily accessible for those with wheelchairs, strollers or bikes. Cross the bridge across Canning River and choose a trail to follow. There is the 1.5 km Banksia Loop walk, 4km Butterflies, birds and bridges loop trail or the longer one way walk to Masons Landing.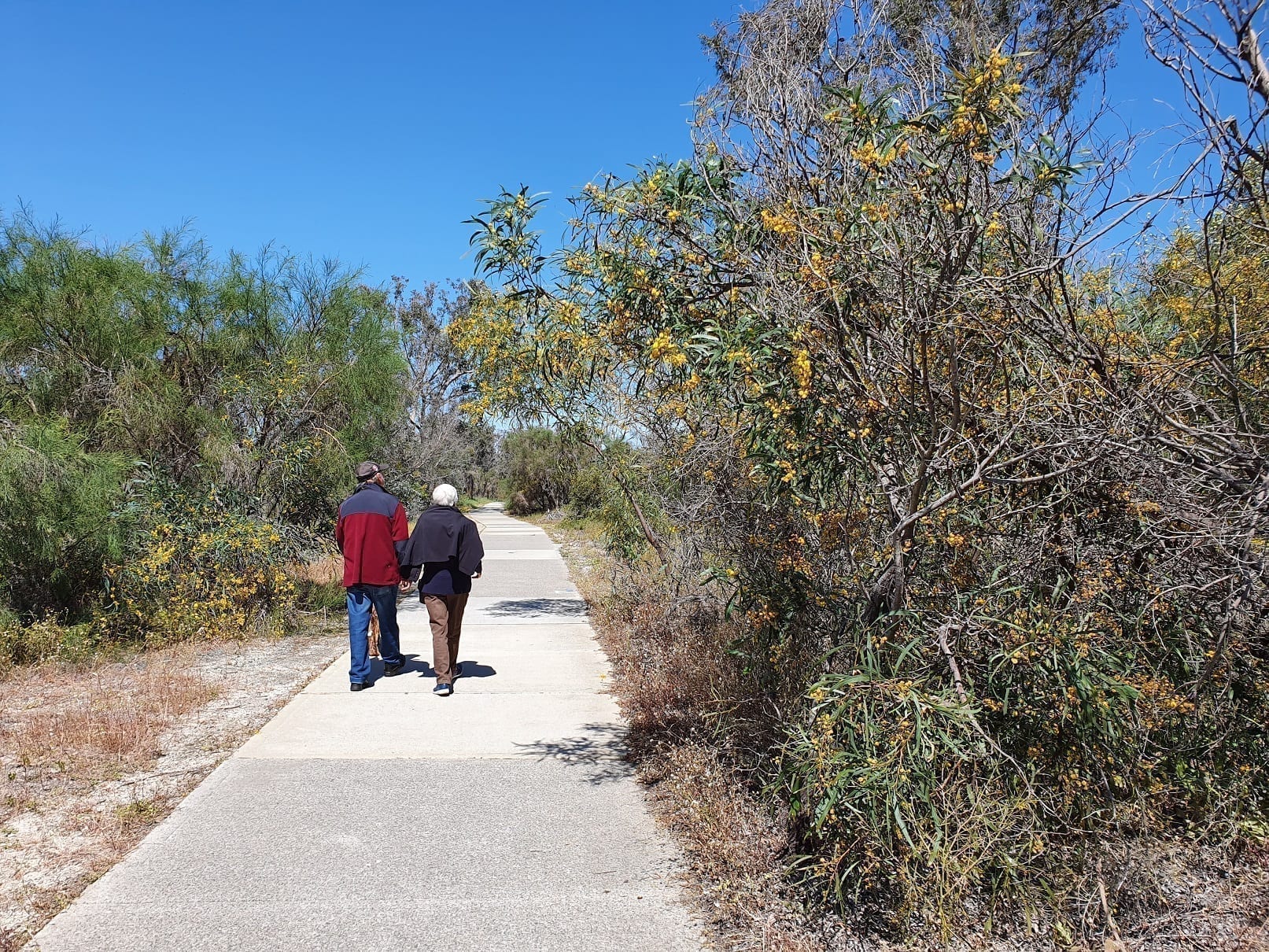 We took a walk during early spring and the trails were brilliant for spotting wildflowers.
There's a few spots to sit and take in the tranquility.
Be wary of snakes that are seasonally active in the area during warmer months.
The Kent Street Weir is perfect for a picnic. There are many covered picnic tables, as well as large expanses of grass and shady trees to throw down a rug. BBQs are also available. The café also has plenty of take away options. And for the more adventurous, Kent Street Weir is also a popular launching spot for canoes and kayaks. The calm water makes it popular for beginner groups or a quiet paddle up the Canning River. A little beach is a nice spot for dipping your toe in the water too.

The Castledere Miniature Railway runs from the Wilson Park Station on the 3rd Sunday of each month (10am to 2pm) and Wednesdays in the school holidays. The train ride runs through the surrounding bushlands.
At the Kent Street Weir Eco Education Centre you can learn about the native animals and birdlife that call the wetlands and surrounding bush home. Canning River Regional Park is a lovely spot to explore in Perth's south.
Canning River Regional Park is found on Kent St in Cannington.
Find more places to walk in Perth here.