We have an abundance of many beautiful national and regional parks in Perth, making it easy to get away from the city bustle and enjoy bushwalks, picnics and BBQs in the great outdoors. Immerse yourself in lush bushland, wonderful wildflowers, stunning waterfalls and native animals – some parks also offer adventure activities and caves! See our guide to National and Regional Parks in Perth here:
National and Regional Parks in Perth – North
Yanchep National Park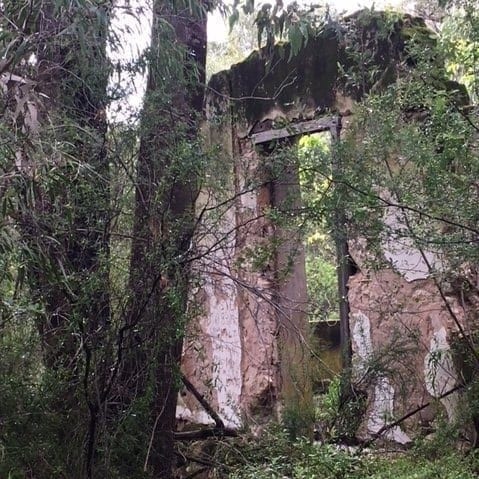 Yanchep National Park has been a popular picnic spot for generations. Throw down a rug by the lake and enjoy the free BBQ facilities, or grab a pub lunch at the Tudor-style Yanchep Inn. Explore the tuart and banksia woodlands, 9 hold golf course, a koala boardwalk, 9 walking trails (from an easy 500m to challenging 46Km hikes), the Crystal Cave, Aboriginal experiences, the quaint chocolate shop, birdlife… you can even camp there! See our blog on the ghost walk trail here.
Find Yanchep National Park at Yanchep Beach Road, Yanchep. (Entry Fee)
Yellagonga Regional Park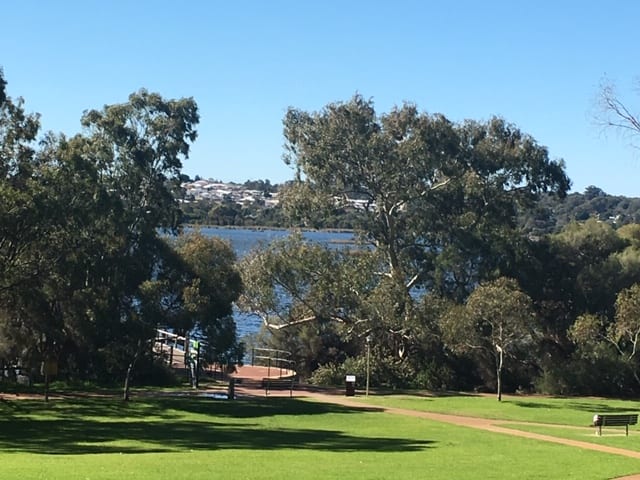 Yellagonga Regional Park is found on the banks of several lakes and wetlands, including Lake Joondalup. The park's history includes Dreamtime stories, a rich Nyoongar culture, and a colonial settlement. Yellagonga is popular for cycling and walking, with the 16km Lake Joondalup circuit taking about 4 hours to walk. Along the way you'll see water birds, kangaroos, turtles and watch out for the tiger snakes and dugites in summer! See the lake views on the boardwalk at Neil Hawkins Park, which is a great spot to enjoy a picnic. See our blog here.
Best parking for Yellagonga Regional Park at the Ocean Reef Road entrance opp the white heritage house or at Neil Hawkins Park. (Free Entry)
Whiteman Park

Whiteman Park is not only home to many picnic spots, museums, a railway and attractions, some brilliant bush trails are also found here. There are three bushwalking trails in Whiteman Park, which are particularly lovely to walk during wildflower season. There are also sealed, shared bike/walking paths to enjoy – you may even spot a kangaroo! Pedal Play is a fun way to explore Whiteman Park. Hire a two-seater go-kart and pedal around Mussel Pool and anywhere on the 14kms of pathways. Some go karts have room for an esky, so it's easy to stop for a picnic along the way. See the Seniorocity guide here.
Find Whiteman Park at Whiteman Park 233a Drumpellier Drive, Whiteman. (Free Entry)
National and Regional Parks in Perth – East
John Forrest National Park

One of the country's oldest conservation areas can be found in the Perth Hills at John Forrest National Park. Founded in 1900, the brilliant visitor area has barbecue and picnic facilities, as well as a new nature play area for the grandkids. The park has over 100 species of native animals, birds, reptiles and frogs – so you're bound to spot plenty of wildlife on a bush walk (or some 'roos at the tavern!). The historic Swan View Tunnel is not to be missed. There's a number of trails from 300m strolls, to a 16km bush hike. Or take a walk to the two waterfalls – best visited in winter and early spring. See the Seniorocity guide here.
Find John Forrest National Park at Park Road, Hovea. (Entry Fee.)
Walyunga National Park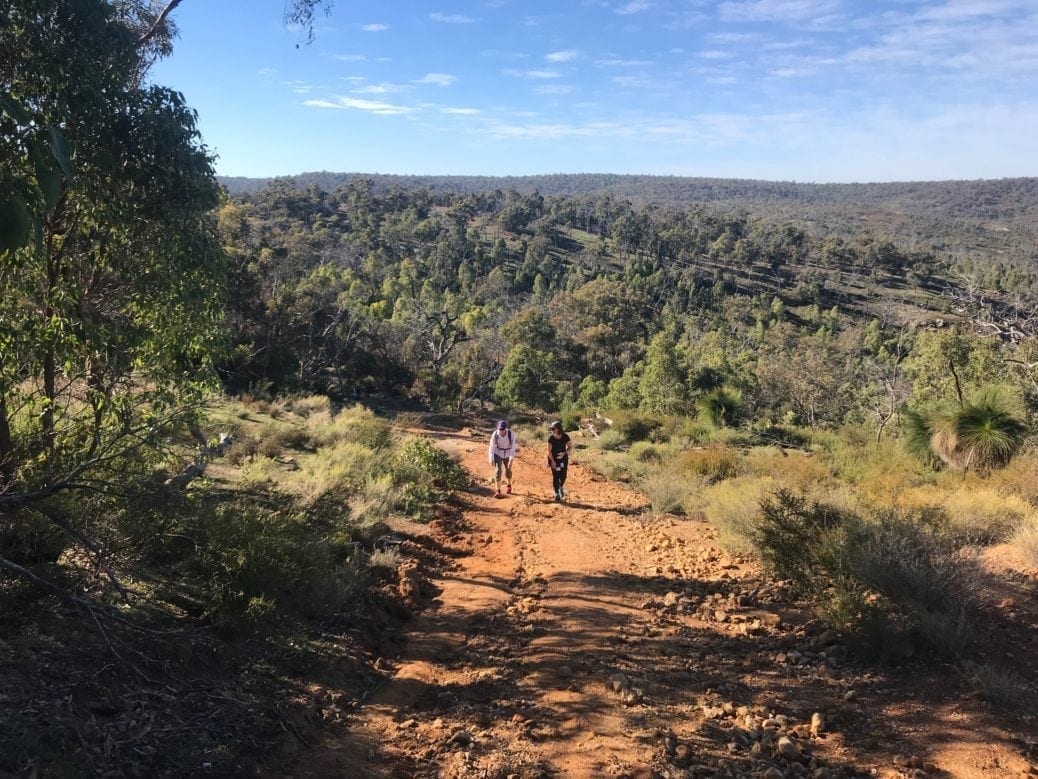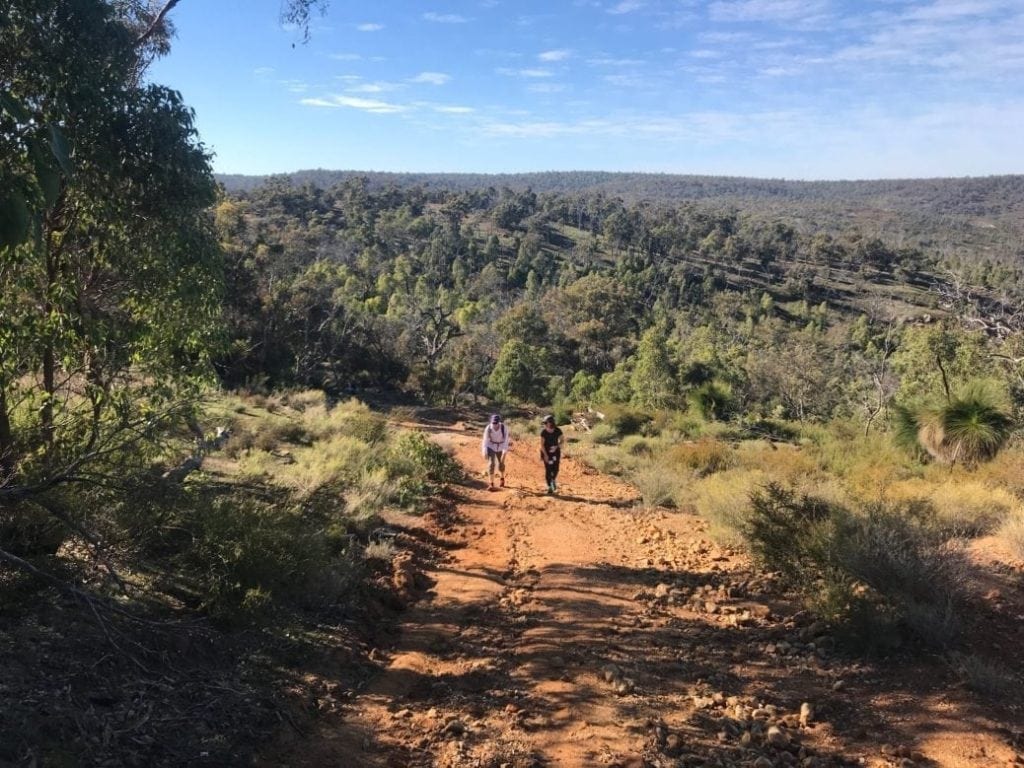 The bush tracks through Walyunga National Park can be hilly and rocky, so we'd recommend a visit to this peaceful National Park north of the Swan Valley if you're very active. The walk involves following a river, leading up to Syds rapids. There are lots of places to stop along the way, including toilets, gas BBQs and picnic tables. See the Seniorocity guide here.
Find Walyunga National Park off Walyunga Road, Bullsbrook (entry free).
Gooseberry Hill National Park & Zig Zag – Currently closed.

The most famous landmark of the Gooseberry Hill National Park HAS to be the The Zig Zag. The very narrow and winding road, in the shape of… you guessed it, a zig zag, was once the route travelled by steam trains, carrying timber down the escarpment. The train tracks were dismantled in 1949, but you can still drive down the edge of the hill, enjoying city views and bushland vistas. See the Seniorocity guide here.
Find Gooseberry Hill National Park at Zig Zag Scenic Drive, Gooseberry Hill. (Free to enter)
Mundy Regional Park & Lesmurdie Falls

Mundy Regional Park, teeters on the edge of the Perth Hills near to Kalamunda. It's home to the stunning Lesmurdie Falls too. If we've had good rainfall over winter, then the falls will be flowing and there are a host of wildflowers on display. From the carpark, it's an easy stroll along gravel paths meandering past Lesmurdie Brook, to the stunning 50 meter waterfall and the two main lookout points. See the Seniorocity guide here.
Find Mundy Regional Park at Falls Road, Lesmurdie. (Free entry)
National and Regional Parks in Perth – South
Canning River Regional Park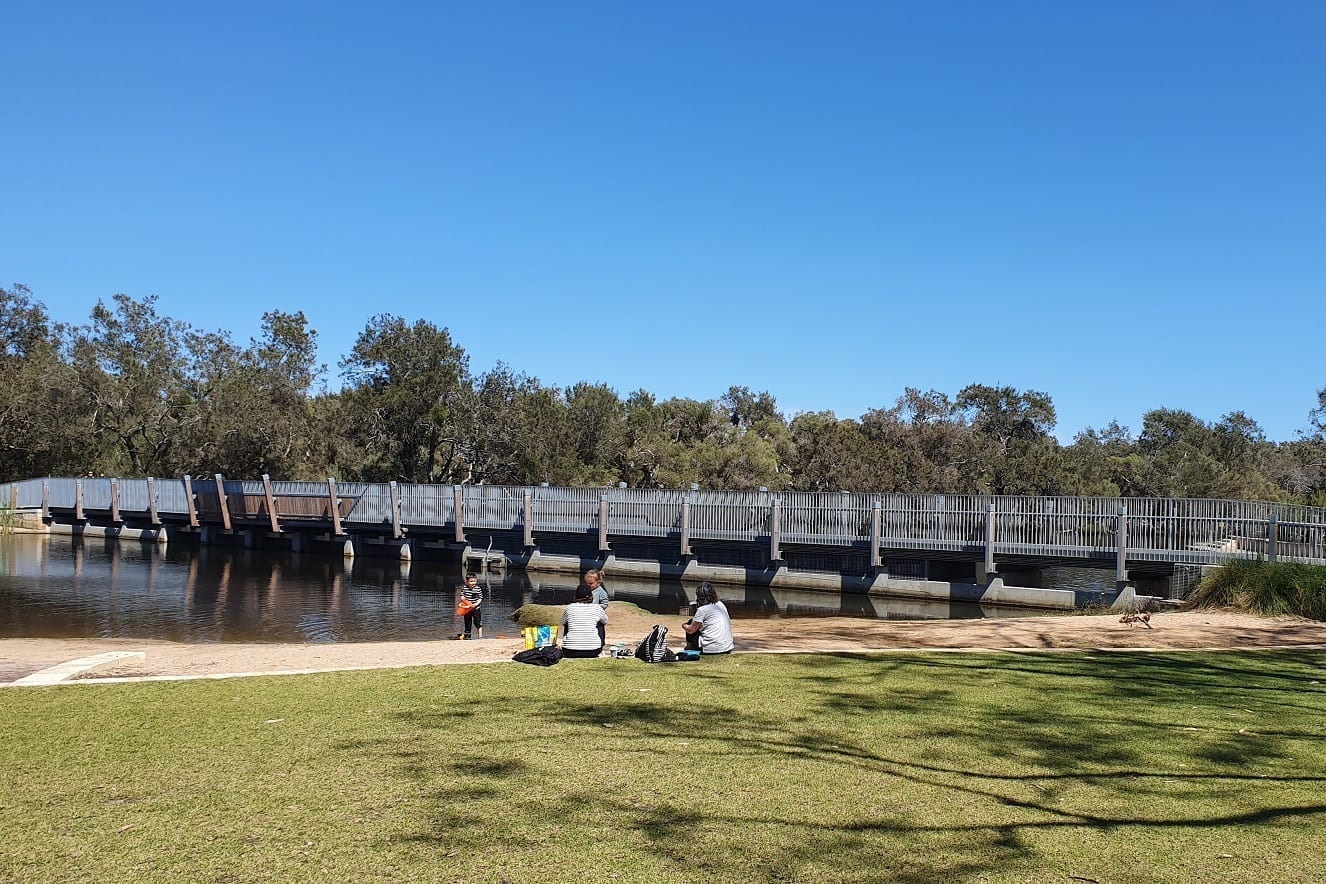 The Canning River Regional Park has a range of activities at the Kent St Weir area, with lots of facilities including the Castledere Miniature Railway, picnic area, toilets, Canning River Café, Eco Education Centre, kayaking on the river and of course bushwalking! The Park has sealed pathways through it which can be used for bikes and wheelchairs. You can cross the bridge and have a wander along the 1.5 km Banksia Loop walk or the 4km Butterflies, birds and bridges loop trail. Read the Seniorocity review here 
Find Canning River Regional Park at Kent St, Cannington.
Serpentine National Park
Serpentine National Park is found at the southern end of the Perth Hills. There's picnic facilities and toilets, as well as walking to the falls, or take a long bush walk to Kitty's Gorge. And if it's a sunny weekend or public holiday, call ahead of time to make sure the park isn't at capacity or get there early or you may be turned away if the Park is full.
Find Serpentine National Park at the end of Falls Road, Serpentine (Entry Fee).
Here's some more National and Regional Parks in Perth that are worth checking out:
• Beeliar Regional Park
• Kalamunda National Park
• Korung National Park
• Jandakot Regional Park
• Midgegooroo National Park
• Woodman Point Regional Park
Want to find more picnic and walking spots in Perth? Check out our guide.