Clancy's Fish Bar in City Beach is one of a group of four restaurants dotted around Perth and the Southwest, the other three being situated in Dunsborough, Canning Bridge and the original pub in Fremantle.
The restaurant has a casual beach shack vibe and runs on a "no bookings" system. That said the wait staff always seem to be able to accommodate most groups.
We had an early, midweek dinner and were quickly shown to a window table with a beautiful view of the Indian Ocean and the evening sunset.
Our waitress immediately fetched us some table water and menus and left us to decide on our choices for dinner. My husband chose the snapper and chips $26, with a glass of Nail Brewing "Tack" 3.5% beer $5.50
and I selected the seafood and chorizo paella $28 and a glass of Arlewood Cabernet Merlot $11. The restaurant was reasonably quiet and our drinks arrived quickly, followed by our meals shortly after.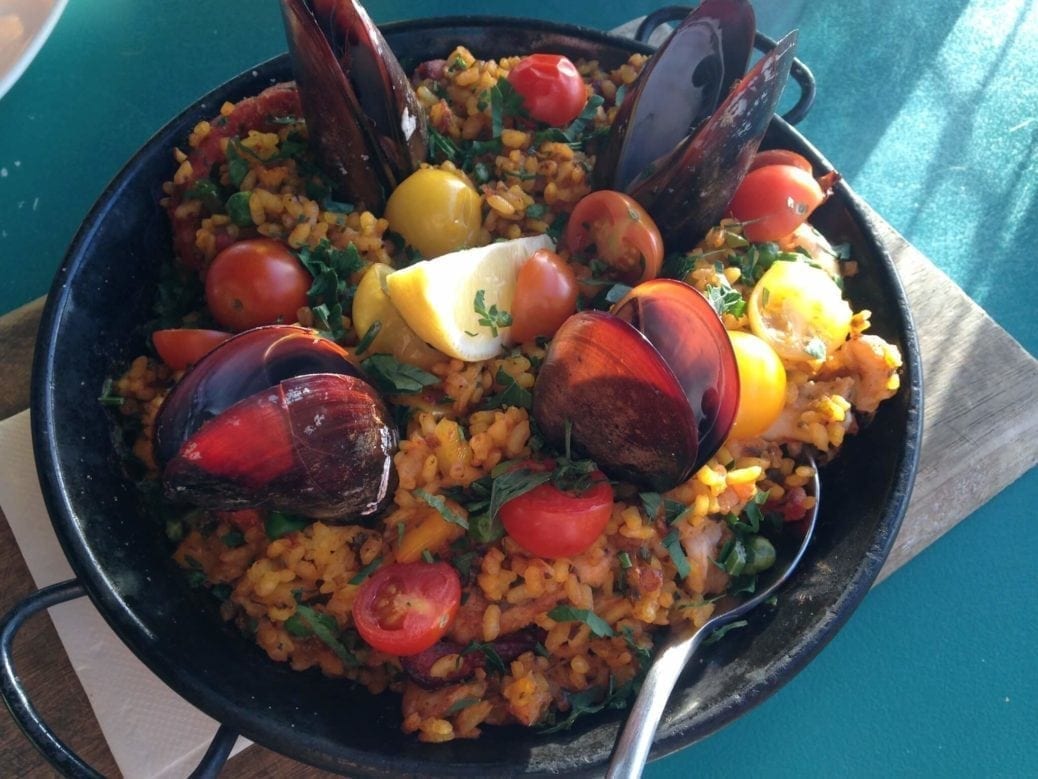 Our waitress came by to check that our meals were satisfactory and to see if there was anything else we required, and after she had cleared away our plates fetched the dessert menu for our perusal. My husband chose the waffle with peanut butter ice cream $14 and we were brought an extra fork in case we wanted to share.
Overall, the meals were satisfactory and the service friendly and efficient. It is a great restaurant to drop in for a casual meal or drink and is very family friendly. In addition to the restaurant there is also a cafe open for breakfast and lunch or a quick coffee and snack, and both overlook the beach and grassed area with a children's playground, so there's plenty to keep the grandkids happy.
Clancy's Fish Bar can be found at 195 Challenger Parade,City Beach
Restaurant open 7 days, 11:30am – late
Cafe open 7days, 6:30am – 4pm weekdays
6:30am-sundown Friday – Sunday
Phone: (08) 9385 7555