We have been visiting Kalamunda Library for decades, first when our daughter was little, now we take our grandson! Found at the top of Haynes Street, Kalamunda Library is a wonderful place to find some great reads and a DVD or two to borrow. There's a brilliant range of both fictional novels and non-fictional books.
And if you're not a book reader? There are lots of audio books, DVDs, CDs and magazines available to borrow for both children and adults.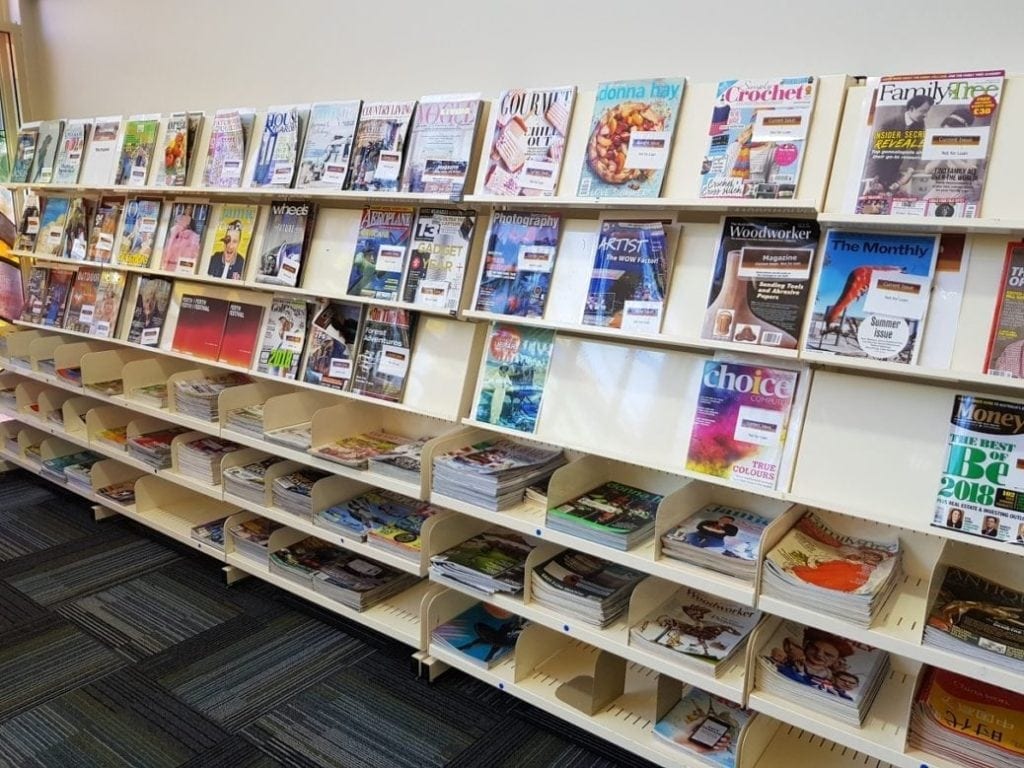 We particularly like to borrow some of their box sets. There's also a collection of CDs to borrow, offering many different genres of music.
There are public computers that offer internet access, as well as use of MS Office programs (Word, Excel, Powerpoint and Publisher). Printing costs are 20c per black and white page and $1 per colour page. You can also take your own laptop or tablet and access their WiFi.
You'll find a community jigsaw puzzle, which is there for everyone to find a missing piece or two to add.
There are plenty of tables to sit and read at, by the beautiful stained glass window and there's chess too.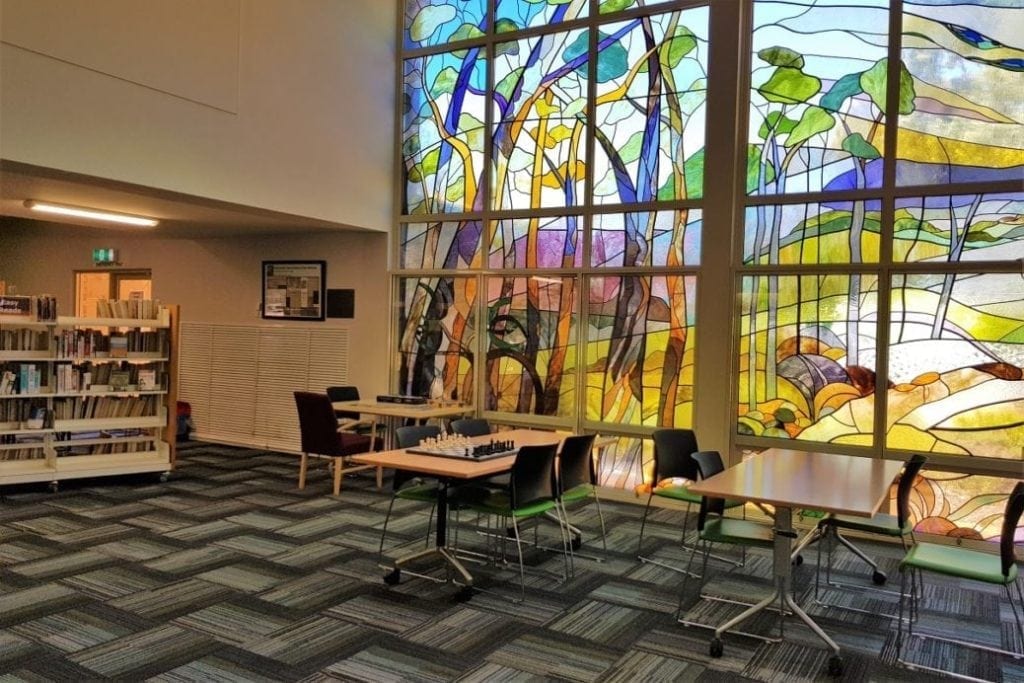 And plenty of current magazines to borrow. The daily newspaper can even be found here.
To the right of the main entrance is the colourful Family Reading room. It's slightly separate from the main library, which is perfect for boisterous toddlers if you have grandkids in tow! There's a number of small tables with chairs to sit, read or do some colouring. There's also a children's area in the main library for junior readers (primary school aged children) and young adults too.
Kalamunda Library hosts a number of yearly activities which is a perfect way to meet other people in the local community. They range from author evenings, to workshops held by experts giving advice and tips on a range of topics, like technology.
The local history collection is also stored at Kalamunda Library. Here you'll find interesting books, pamphlets, diaries, letters, local government archives, maps, photographs, oral histories, local newspaper clippings of articles and more from all around the Kalamunda shire.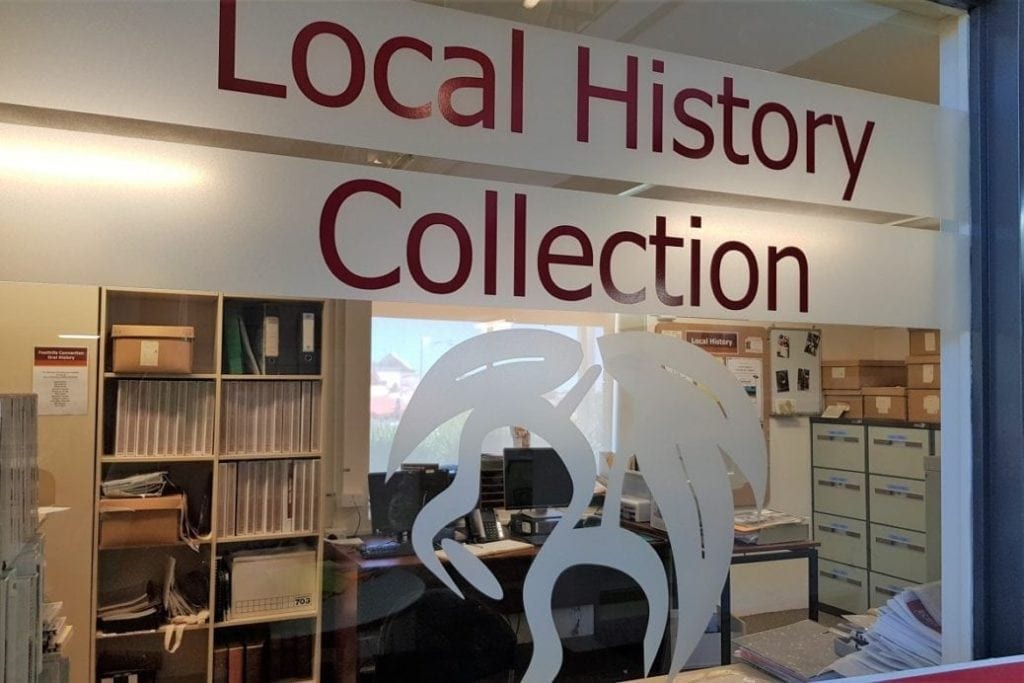 If you can't make it into the library, because you're physically unable, a "Boks on Wheels" service is offered. Kalamunda Library can deliver books, magazines, talking books, large print and many other items that are available for loan. Phone the library to ask about this service.
If you're hard of hearing or visually impaired there's a wide selection of large print books, as well as audiobooks available on fiction and non-fiction books.

There are self-serve touch screen machines to check out your books. They're very easy to use and the print isn't too small. If you're having trouble, the friendly Librarians can help you. There's a three week borrowing time, but if you're a bit of a slow reader, you can renew your books. The Library is found at the "Zig Zag" precinct, next door to the interesting Kalamunda History Village and Zig Zag Art Gallery.
The Details
Address: 7 Williams Street, Kalamunda, Perth.
Phone: 9257 9969
Opening Hours:
Monday – Thursday: 9am – 8pm
Friday: 9am – 5.30pm
Saturday: 9am – 12noon
Website: www.kalamunda.wa.gov.au/Services/Libraries  
Disabled Access: Yes – parking onsite, toilets and a "books on wheels" service.
Parking: There is a car park to the rear of the library. Free parking is available outside.