It would seem the residents of Greenwood have been quietly enjoying a lovely little café. 5 Points Kitchen (also in Floreat) is found at a small shopping centre, just off Hepburn Avenue. There's a small alfresco dining area at the front, and plenty of seating inside. A few cosy booths are a popular place to sit.
The coffee roast on offer is from Toby's Estate, and I enjoyed a big mug.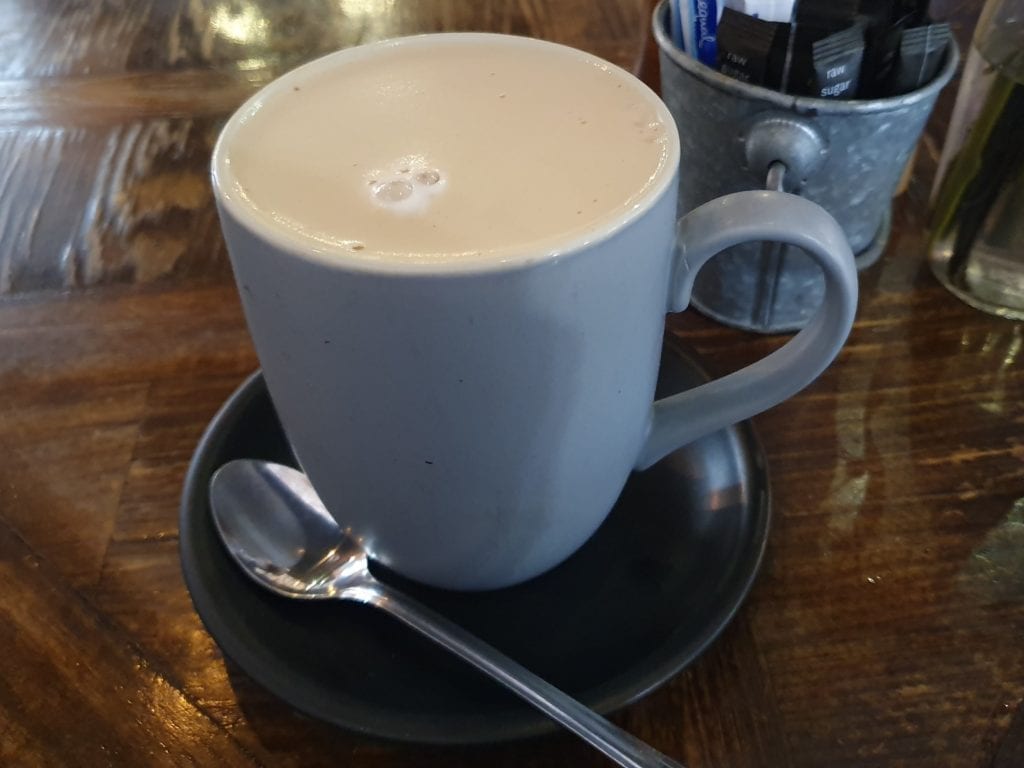 There's also a small tea selection, and my husband enjoyed a pot of English Breakfast.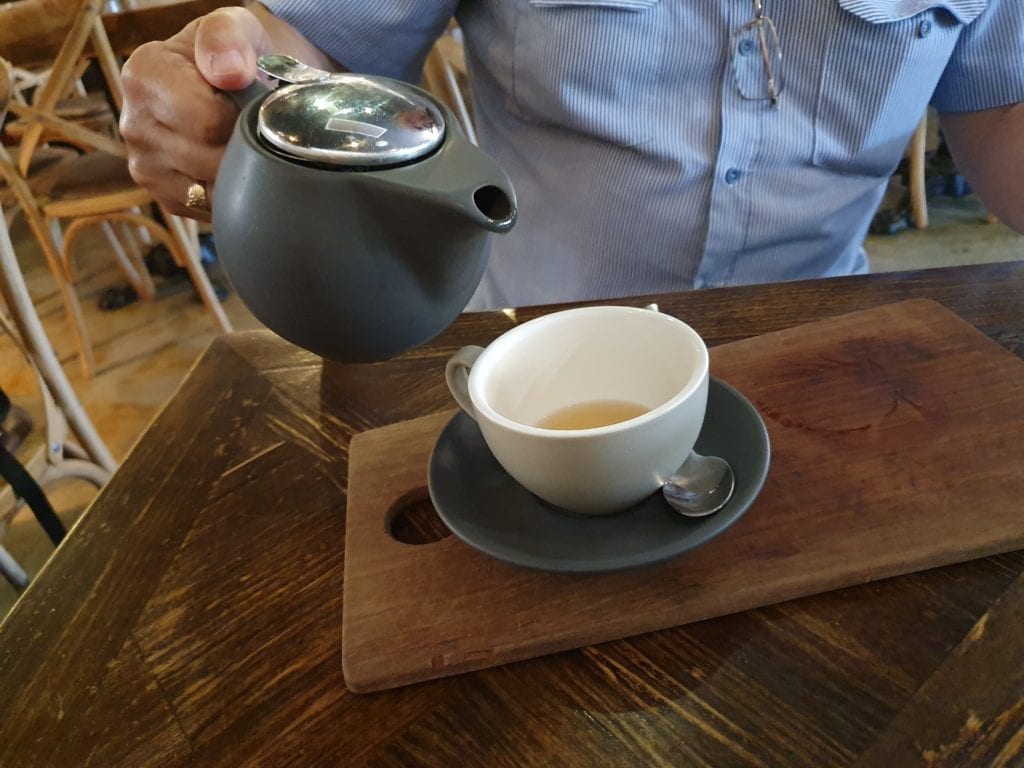 The brunch menu allows for late risers, with a 2pm cut off. A lunch menu with burgers, salad, lasagne, and more is also available. Plus there's lots of rolls, and sweet things to temp you in the cabinet.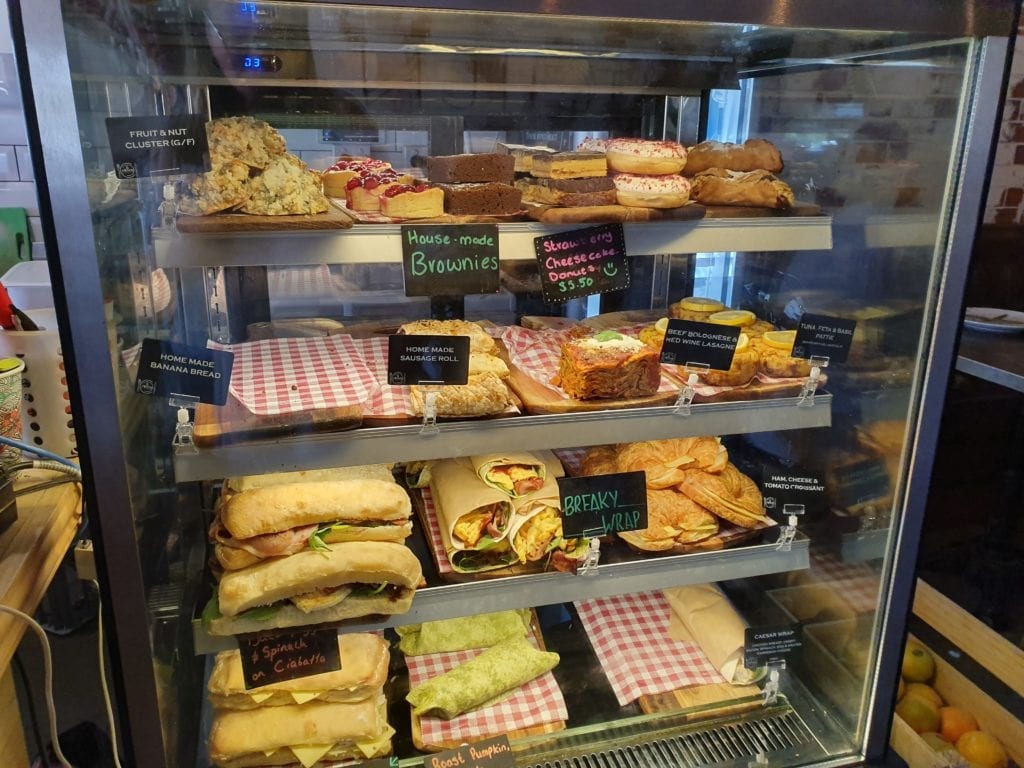 My Husband enjoyed the grilled barramundi, with sweet potato mash and a rocket and fennel salad. While it wasn't plated with restaurant-style finesse, it was reasonably priced at $20.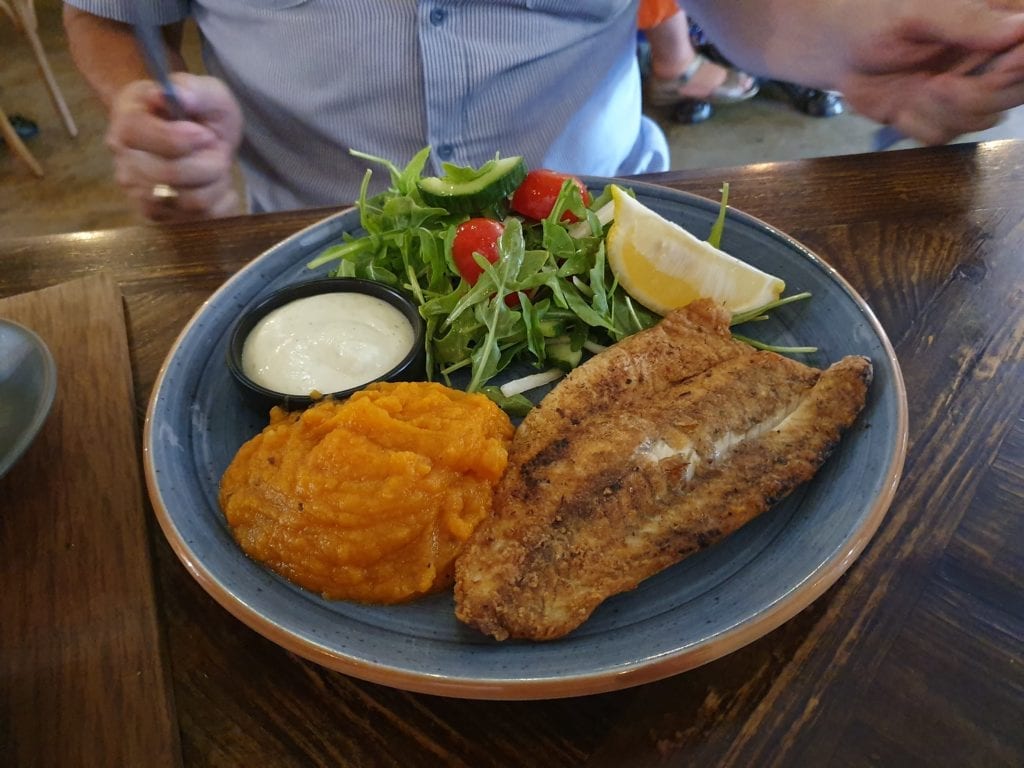 I chose a thick tuna, feta and basil patty and dill mayonnaise from the cabinet and requested it was served with a side of chips too. A nice lunch for just $12.40.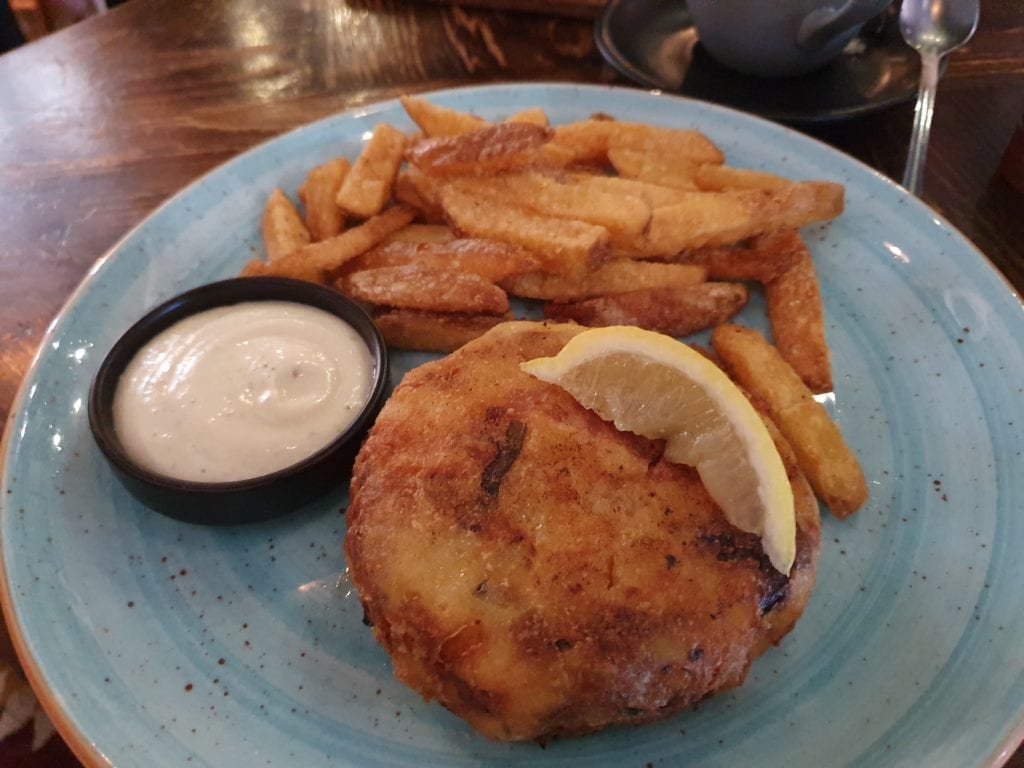 Service was generally very friendly and helpful. Table clean-up was a little slow, so we switched to an already cleaned table, when we first arrived. We also saved $20, by using our entertainment card. I'd recommend you pop by to 5 Points Kitchen for a good value cuppa and bite to eat if you live locally.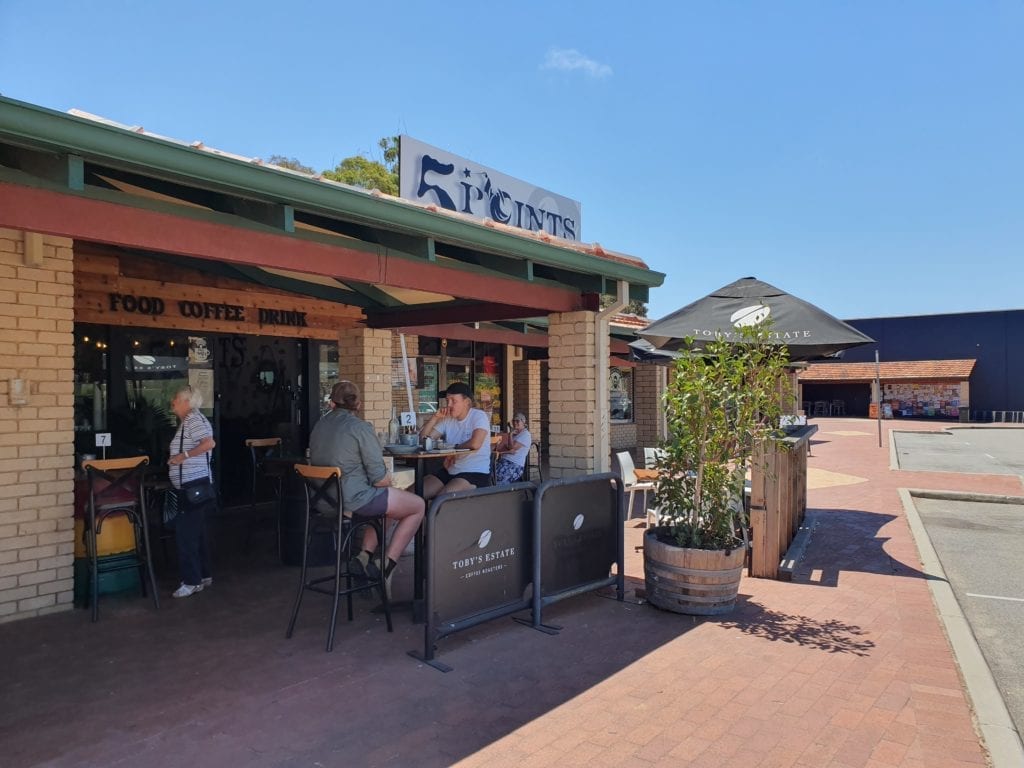 5 Points Kitchen – The Details
Address: Coolibah Plaza Shopping Centre, 132 Coolibah Drive, Greenwood
Phone: 9243 1309
Website: fivepointskitchen.com.au
Parking: Plenty of Parking in the carpark.
Dog Friendly: Yes, in the alfresco area.
Grandchild Friendly: Yes, children's menus and highchairs are available.
Find more places to dine in Perth here.