Enjoy a three-hour cruise in the pristine waters off Monkey Mia  – check.
Sail with the only boat licensed to interact with the wildlife in the Exclusion Zone – check.
BYO permitted – check.
Free sunset cruise included – check.
Yes the Aristocrat 2 cruise ticked all our boxes on a recent visit to Monkey Mia!
The Aristocrat 2 is an 18-metre catamaran, which sails daily at 10:15 am from the Monkey Mia jetty. There is wheelchair access, all-weather outdoor and indoor seating, underwater observation windows, a boom net and two toilets onboard.
It is fully licensed and carries a good stock of snacks for sale but BYO snacks and drinks are allowed so most people, including our group, brought their own snacks and water.
We boarded the boat, settled ourselves comfortably in the back and looked forward to an enjoyable three-hour cruise.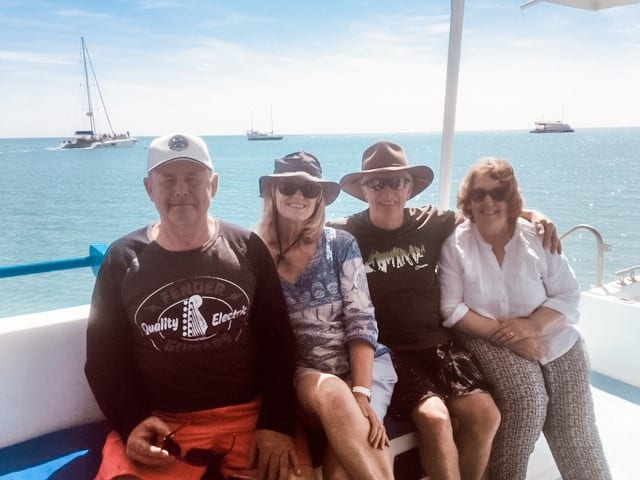 Our skipper and crew were excellent, bringing the boat to areas they were familiar with and pointing out where to see the wildlife. They also provided great commentaries on the habits and life cycles of wildlife. The crew were very interesting and very respectful of the wild creatures.
We saw lots of dolphins, a turtle and a dugong! Apparently dugong's feed on seagrass and surface every three minutes to breathe so once the skipper had located a dugong, everyone on board had a chance to see these huge creatures who can be up to three metres long and weigh 400 kilograms.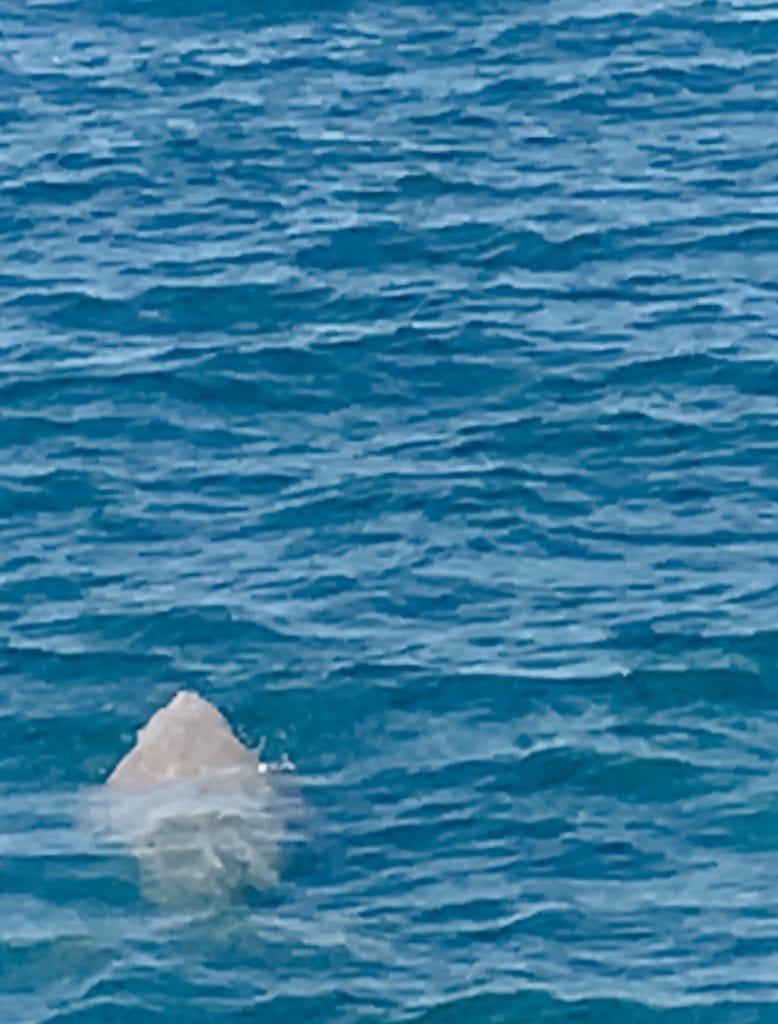 It was a beautiful day and most people were enjoying the sunshine on the top deck (easily accessible by stairs or a ramp with handrails) while keeping their cameras and phones handy to snap a photo.
Aristocrat 2 has a boom net on the back and the crew told us that lots of guests like to relax on the net on the return trip to the jetty. Our menfolk were keen but later chickened out as they felt the water might be a tad cold!
The boat takes a maximum of 49 people and there is plenty of space for everyone to see.
It was a very relaxing three hours and although it would have been nice to see more turtles (they only pop their heads out of the water every hour), it was a rare treat to see a dugong and enjoy the dolphins that like to play in the boat's wake.
Aristocrat 2 prices which also include a 1.5 hr sunset cruise:
Adults – $99, concession – $90, children – $49. Family special (2 adults, 2 children) – $280. Prices are higher during the school holidays.
Website: perfectnaturecruises.com.au