The Colony Concept Review
 The Margaret River region has long been known for its fabulous wineries, but in recent years there has been quite a lot of diversity in the local cellar door and farm gate offerings. A great example of this is The Colony Concept in Metricup.
We dropped into the Colony Concept on a whim as we were driving past and were very happily surprised. Offering all things honey, the spacious modern area houses a store, casual dining, an educational area and a tasting area.
We were greeted by very friendly staff who allowed us to take our time browsing the stores' offerings without any pressure to purchase. Whilst we were browsing, we were offered tastings of the assorted honey and also the Honey Wine (mead) all of which are made locally. The girl who was working behind the counter answered all of our questions about the honey and the bees and was very knowledgeable about their trade.
The store is chockablock with assorted varieties of locally produced honey, all of which were available in different size jars, or tubs for those who just don't find a jar of honey lasts long enough.
Besides honey and mead, the store sells beautiful beeswax candles and even kits to make your own, exclusive beauty products, giftware and even beekeeping equipment and tools. 
Adjacent to the store is an educational area with displays and videos explaining bees and beekeeping.
The restaurant is fully licensed, with a selection of wines and beers alongside the meads. They also offer a selection of soft drinks as well as coffee and teas and their own Honey Lemon Myrtle iced tea. The menu offers starters, main courses, share boards, salads, children's meals and of course desserts and cakes. There is an indoor seating area, alfresco dining on the covered patio or a picnic lawn.
Although we had only stopped in for a quick look, we were all getting hungry, so I asked about the possibility of getting a table for lunch for 7 people. I have to admit that I wasn't really holding out much hope as we didn't have a booking and there were a lot of reserved tables in the restaurant, but with a little manoeuvring of tables and chairs, we were soon seated on the patio overlooking the lawn and lake.
The restaurant was really quite busy and I could tell that the staff were a little stretched, but they were still so pleasant and helpful even under pressure. Because they were so busy there was a bit of a wait for our food, but the children were happy playing on the playground and we were happy to relax and chat, so it didn't really feel like we waited an unacceptable amount of time at all.
Our meals were all excellent and every morsel was eaten and listening to the people on adjoining tables it seemed like everyone was also very impressed with the quality of their meals.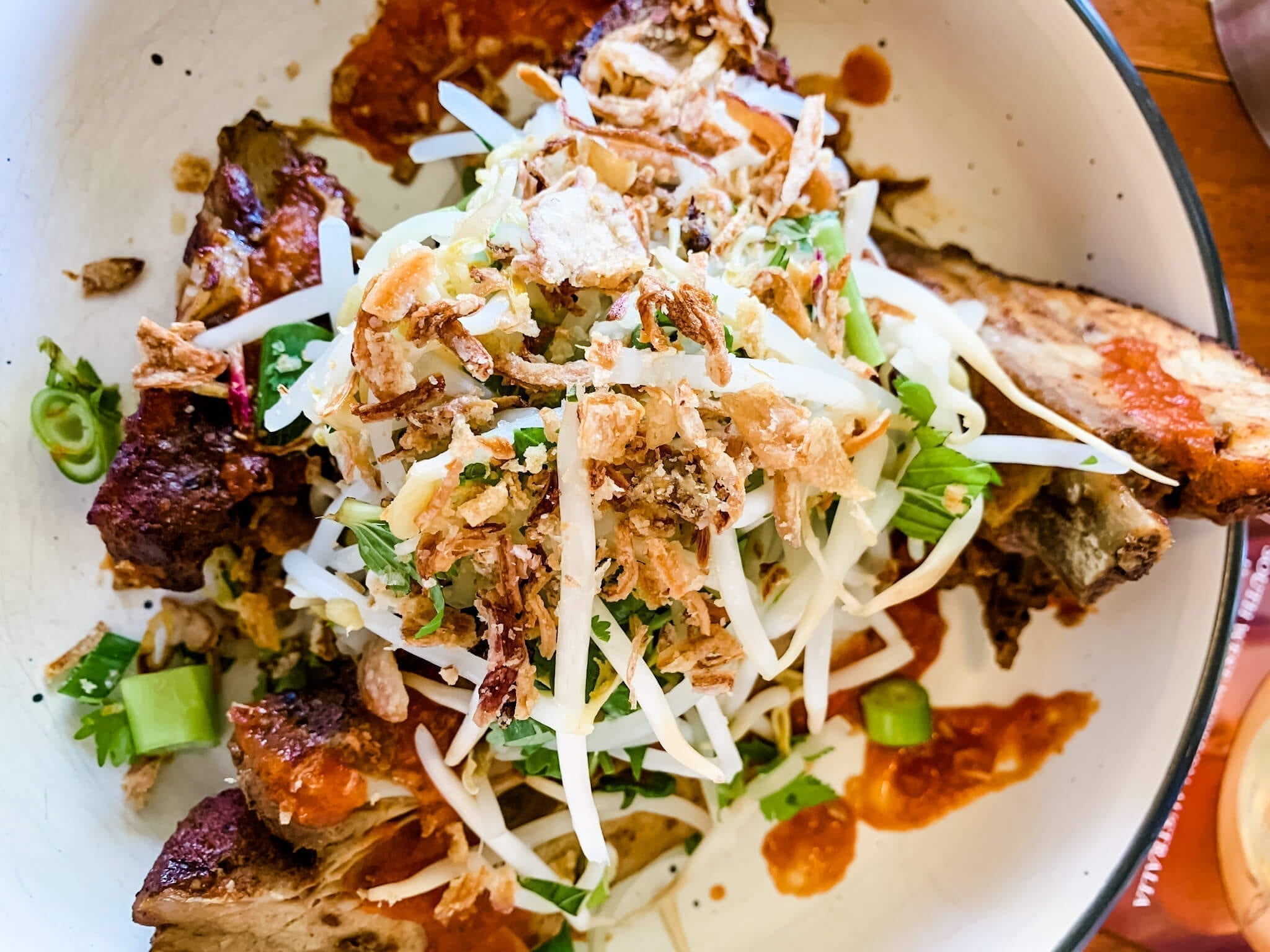 The Colony Concept Details
The Colony Concept is open daily 10am – 4pm and is worth putting aside some time for a visit whilst you are in the area.
Details: Address: 62 Harmans Mill road, Metricup
 Ph: 9755 7777 
Web: www.southernforestshoney.com.au
 Opening Hours: Daily 10 am -4pm
Find more places to visit in Margaret River