With travel restrictions rife, it was time for me to visit my old childhood home – Geraldton. It has changed a lot since I lived there in the 1950s and 60s. Geraldton now has a lot to offer tourists, whether you drive there for a holiday, or a stop over as part of a longer drive to the north of WA. The mid-west port city enjoys great weather – it's even sunnier than Perth! Now is the time to "Wander out Yonder" and check out what Geraldton has to offer.
Things to See and Do in Geraldton
The town center's main street, Marine Terrace, is just one block back from the ocean and home to plenty of gift shops, book shops and cafes. Though my old place of work many decades ago, "Rocks Stationers" is no longer there, the terrace is now lined with vibrant street art. The lighthouse roundabouts are lovely too.
Geraldton Foreshore has been transformed in recent years. Once home to ugly railway lines and industry, the city has reclaimed the area for long, grassy promenades along the beach, cafes and playgrounds. The sunny city makes the most of its near perfect weather with wide footpaths make it perfect for cycling too.
A few hours at the Geraldton Museum is time well spent! There's so much to discover about this mid-west town. From it's early settlement days, to indigenous and maritime history – even famous residents! See the Seniorocity review here.
A visit to the HMAS Sydney II Memorial is a must, not only to learn more about the harrowing tale of HMAS Sydney, but to see the stunning view of the town too. See the Seniorocity review here.
The Esplanade, found near the port, is another redeveloped area/ Here you'll find area walkways along the rail track, 360-degree viewing platform overlooking the bay and lots of interesting information points too.
You're spoilt for choice for Beaches in Geraldton. The most popular swimming beaches include Town Beach, Back Beach and Pages Beach.
The stripy Point Moore Lighthouse, which is still active, is well worth a look.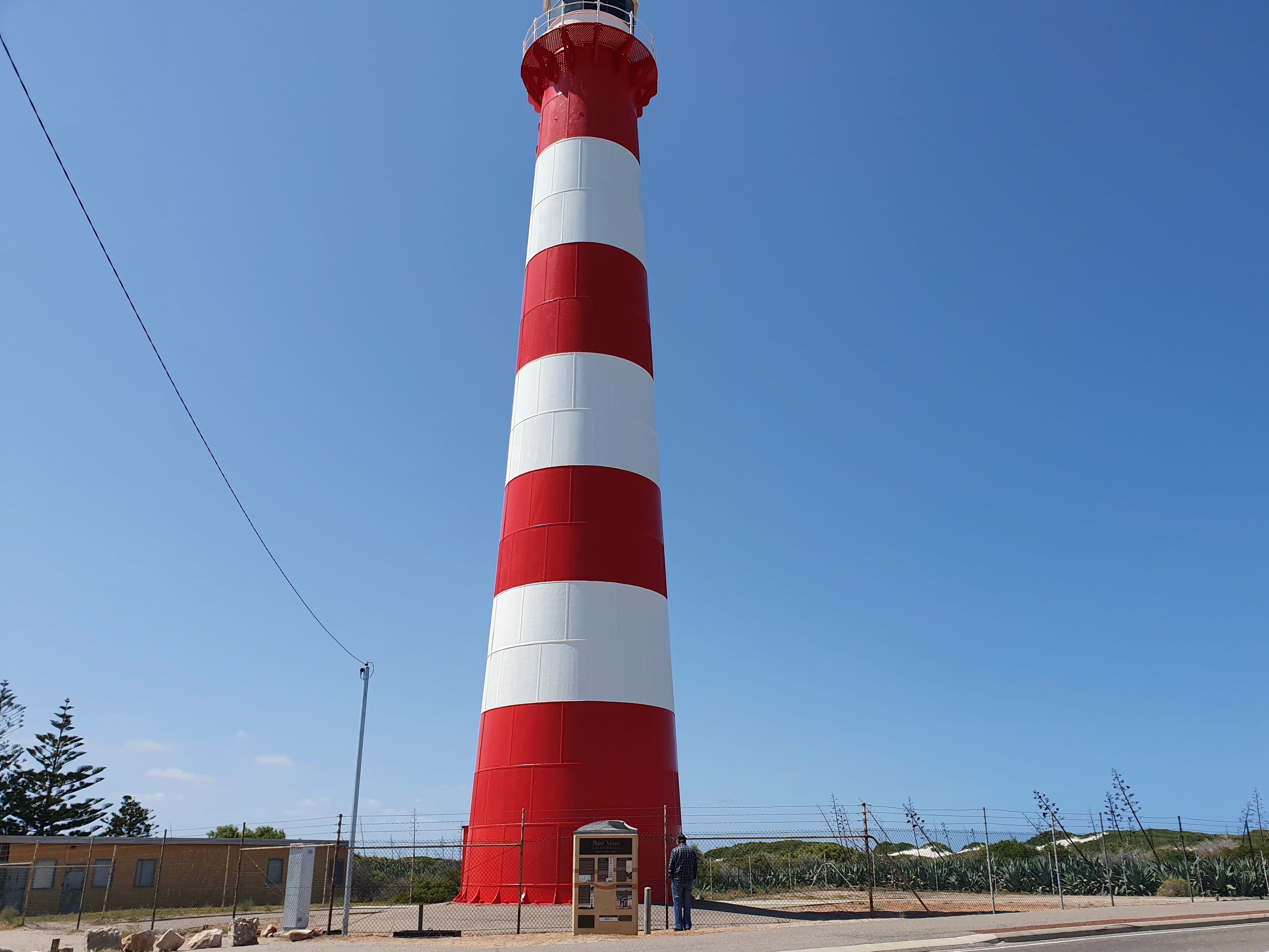 Eating Out in Geraldton
Being a food lover, I was interested to discover there are many quality places to dine in Geraldton. For a casual bite to eat, try the Jaffle Shack. The popular spot pumps out gourmet toasties at several outlets in town, including by the beach.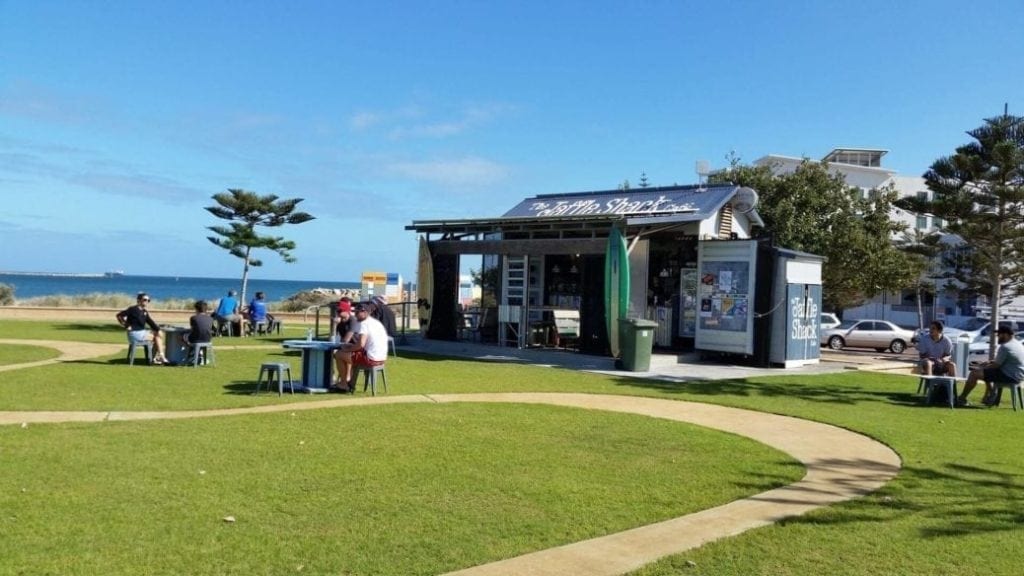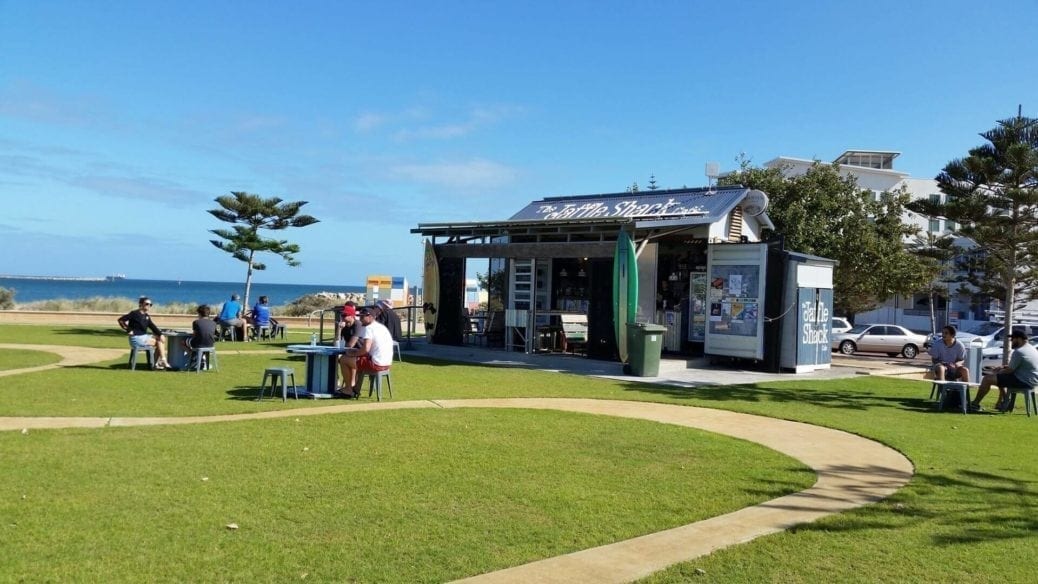 An excellent restaurant for breakfast, lunch or dinner is Salt Dish. Their leafy courtyard is just lovely – this is a must try spot! See the Seniorocity review here.
Sister venue to Jaffle Shack, Café Fleur, has to be the town's most popular brunch spot. Their courtyard is a lovely spot to enjoy the tasty brunch menu and great coffee. See the Seniorocity review here.
Want dinner with a view? Skeetas is found at the Batavia Marina precinct. Their menu has lots of delicious dishes, including lots of locally caught seafood. See the Seniorocity review here.
Things to do in Geraldton with Grandchildren
Geraldton Water Playground is home to a free water playground. Right next to the water splash zone is a great little playground, as well as a dedicated toddler and crawler play area, that is fenced and gated. See the Buggybuddys review here.
The Youth Precinct is aimed at older kids, with an emphasis on climbing and some BIG slides. There's foosball tables (my husband relived his youth with his grandson), ping pong tables (BYO bat & ball) and high-tech electronic activity games. See the Buggybuddys review here.
Beresford Foreshore Playground is found 5 mins north of the city centre. Here there's more wide-open pathways along the beach (north to Buff Point), plenty of grassed picnic spots, a café and a fenced playground. The mind bending "giant marble" is an art installation that was originally displayed at Sculptures by the Sea. See the Buggybuddys review here.
Stay In Geraldton
There are many accommodation options in Geraldton – from fancy hotels, like The Gerald (complete with rooftop bar), apartment hotels, motels and even campsites. If you're passing through, there is a free overnight RV Campsite at the ship loading port. See more in the Seniorocity review.
Whether you visit Geraldton for a weekend or a week, you're bound to find plenty to see and do!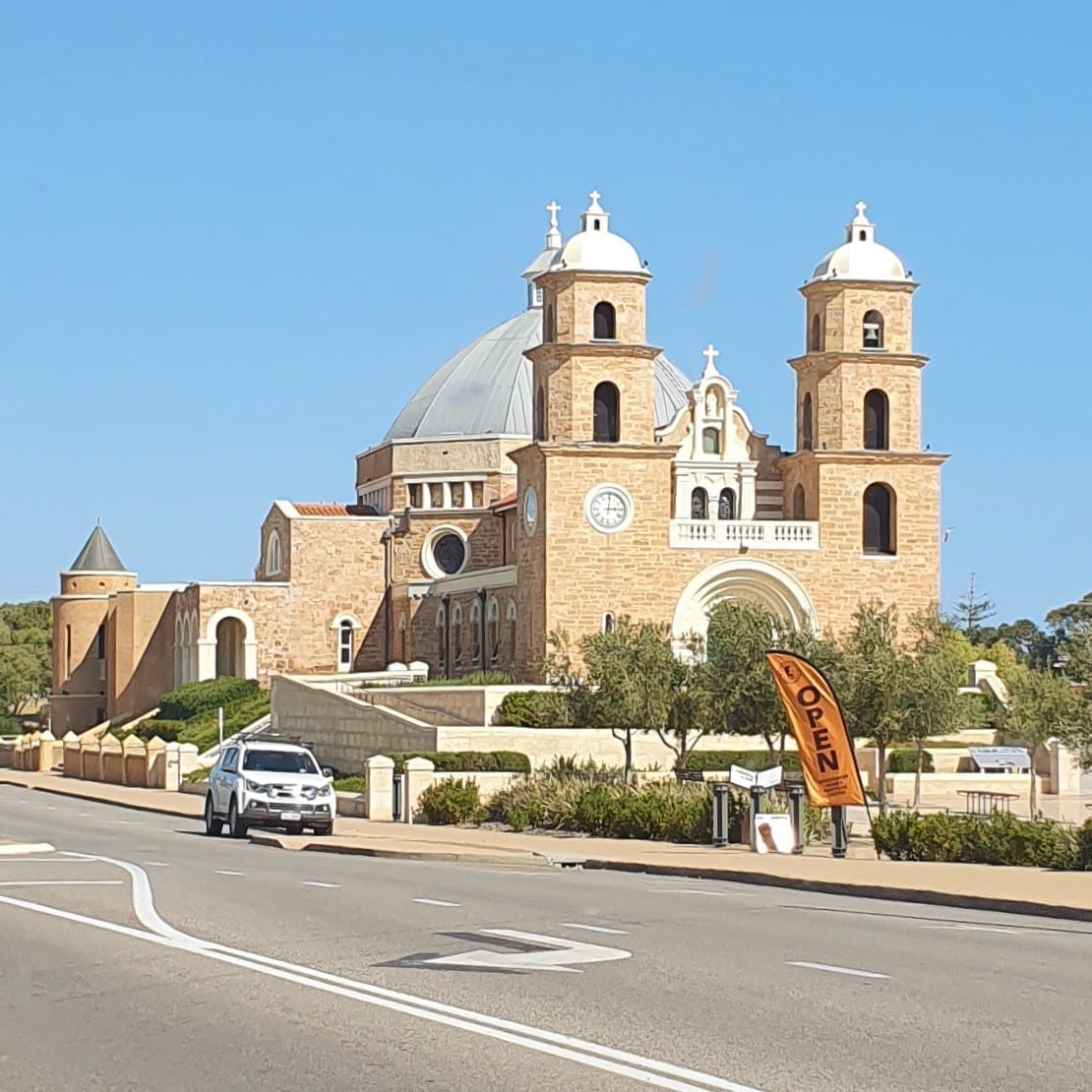 Find out more on visiting Geraldton on the town's tourist website  or drop into the tourist information centre.
Discover more WA travel ideas here.