If you love a little gin, be sure to enjoy a Gin inspired high tea at the classy InterContinental Perth. The new –ish hotel is in the heart of the city's west end, opposite His Majesty's Theatre and the King Street precinct.
The Loft Lounge and Bar, on the hotel's first floor, overlooks bustling Hay Street and is a lovely place to enjoy drinks, or high tea on the rooftop terrace.
I joined my daughter for a gin afternoon tea, on a sunny Saturday afternoon. First, we were greeted by the friendly barman, who recommended a number of gin cocktails. I very much enjoyed the fruity and savoury flavours of "Keep Your Gin Up", made with Gin Mare, Fever Tree Mediterranean tonic, T2 lemongrass and ginger tea, olives, rosemary and navel orange.
My daughter loved the "Nice And Sloe" made from Plymouth sloe gin, Fever Tree lemon tonic, T2 French earl grey tea, and garnished with lemon and plump blueberries. For a non-alcoholic option – there are refreshing T2 iced teas.
The Loft's high tea is a mix of savoury and sweet morsels. My daughter is gluten intolerant and she was catered for brilliantly. On the savoury tier:
Coronation chicken
Shark Bay poached Prawn, tomato and chive brioche roll( pictured)
Westland's Honey glazed ham, Dijon, dill pickle
Cucumber, dill and cream cheese
And the gin themed sweets:
light and fluffy buttermilk scones with clotted cream and lemon curd
Lime macaroon
Gin and tonic cup cake
Strawberry and gin mousse
Lime and Gin Tart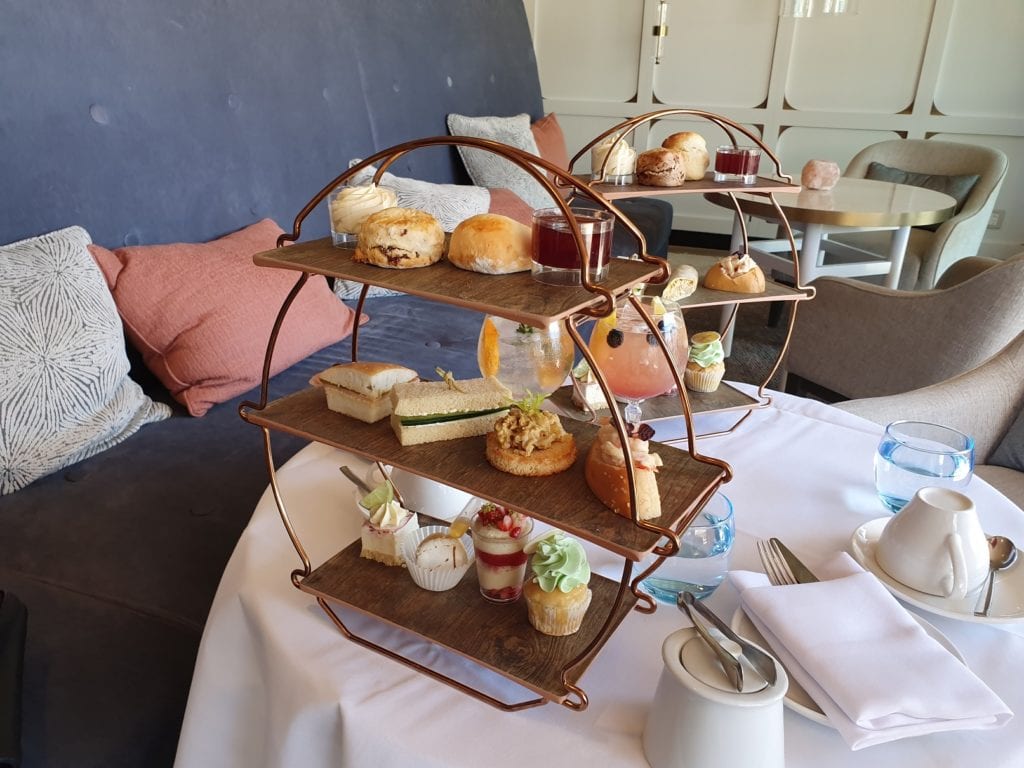 We found the cost reasonable, at $65 per person (includes food, a gin cocktail, plus endless tea and coffee). The Loft Lounge and Bar High Tea is a lovely way to spend an spring afternoon in the city. It's also a great venue for pre-show drinks and snacks before heading next door to His Majesty's Theatre.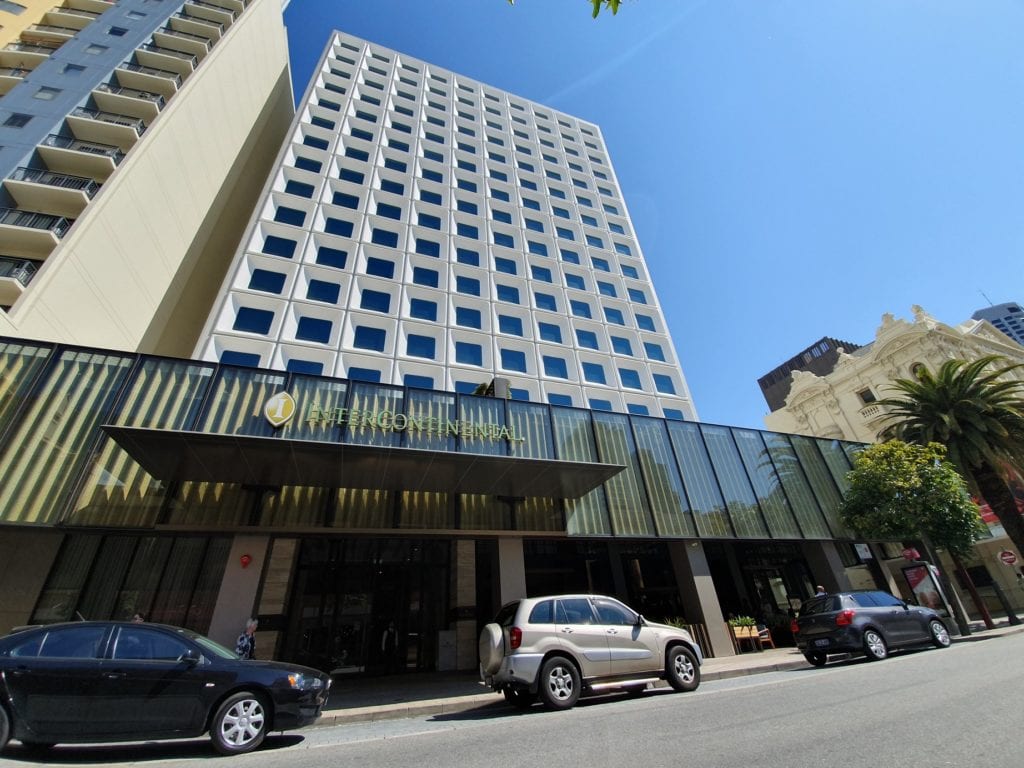 The Details – The Loft Lounge and Bar
Address: InterContinental Perth, 815 Hay Street, Perth (on the corner of King Street).
Website: www.perth.intercontinental.com/dine
Access: Lifts and disabled bathrooms are available.
Find more restaurants in Perth here.