Thomas Dambo is a Danish artist who creates giant wooden sculptures. His latest project, Giants of Mandurah, is a series of six giant sculptures located around the city of Mandurah, and beyond. These giants are all inspired by local Aboriginal stories of the Bindijareb people of the Noongar Nation and tied with the creation story of Mandurah. The sculptures are based on the area's indigenous flora and fauna, and each one is unique. Dambo hopes that his sculptures will bring people together and encourage them to appreciate the natural world around them.
Who is Thomas Dambo?
Thomas Dambo become famous for his giant sculptures made out of recycled materials. He has created several giant sculptures around the world, including in his native Denmark and in the United States. His most recent project was a series of six giant sculptures in the city of Mandurah, Australia. The sculptures were designed to raise awareness of environmental issues and to encourage people to take care of their local environment.
The making of the giants: How were they made?
When the artist Thomas Dambo was commissioned to create sculptures for the city of Mandurah, he had a big task ahead of him. He needed to create six giant sculptures that would be placed in different locations around the city, and further afield.
It takes a team of workers and volunteers over 500 to 1000 hours to construct each giant, which is made from recycled wood and other found items. Each giant has been designed with holes for birds to nest in with the hope that, over time, they will slowly disintegrate back into nature.
Where to find the giants: A map of their locations.
The Giants of Mandurah, is a FREE self-discovery adventure trail that starts at the Mandurah Visitor Centre. At the centre, you collect a 52-page book which guides you on your journey to find the five giant recycled sculptures hidden in various locations around Mandurah plus the sixth one is hiding out in Subiaco. The guide can also be downloaded online. 
As you explore the city and its surrounds, you'll not only discover these impressive pieces of art, but also learn about the local environment and the importance of sustainability. The experience is suitable for all ages and is a great way to spend a day or two in Mandurah.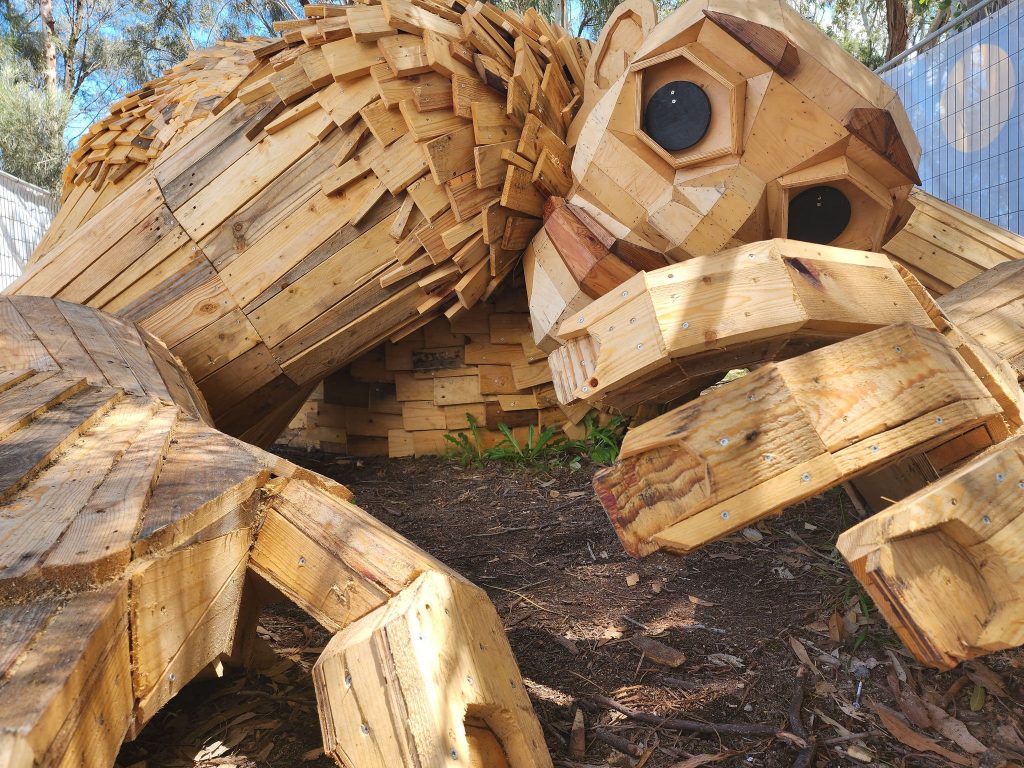 If you are planning to visit the giants in one day make sure you are prepared with comfy shoes and water. The traveller's companion does indict the distances and walking track grade of where each giant is located. The majority of the tracks are grade one and wheelchair and pram friendly.
Thomas Dambo's Giants of Mandurah are not accessible by public transport so you will need to drive to each location. The giants are located in various in parks and forests around the city, so it is best to plan your trip in advance and be on the lookout for snakes, spiders and other local wildlife that you may encounter. If you're driving, be sure to allow plenty of time to explore each site and take photos.
The giants are all hidden in secret locations, and it is up to hunters to find them all by following the clues. Once you have found all six giants, keep their location a secret so that others can enjoy the fun of finding them too.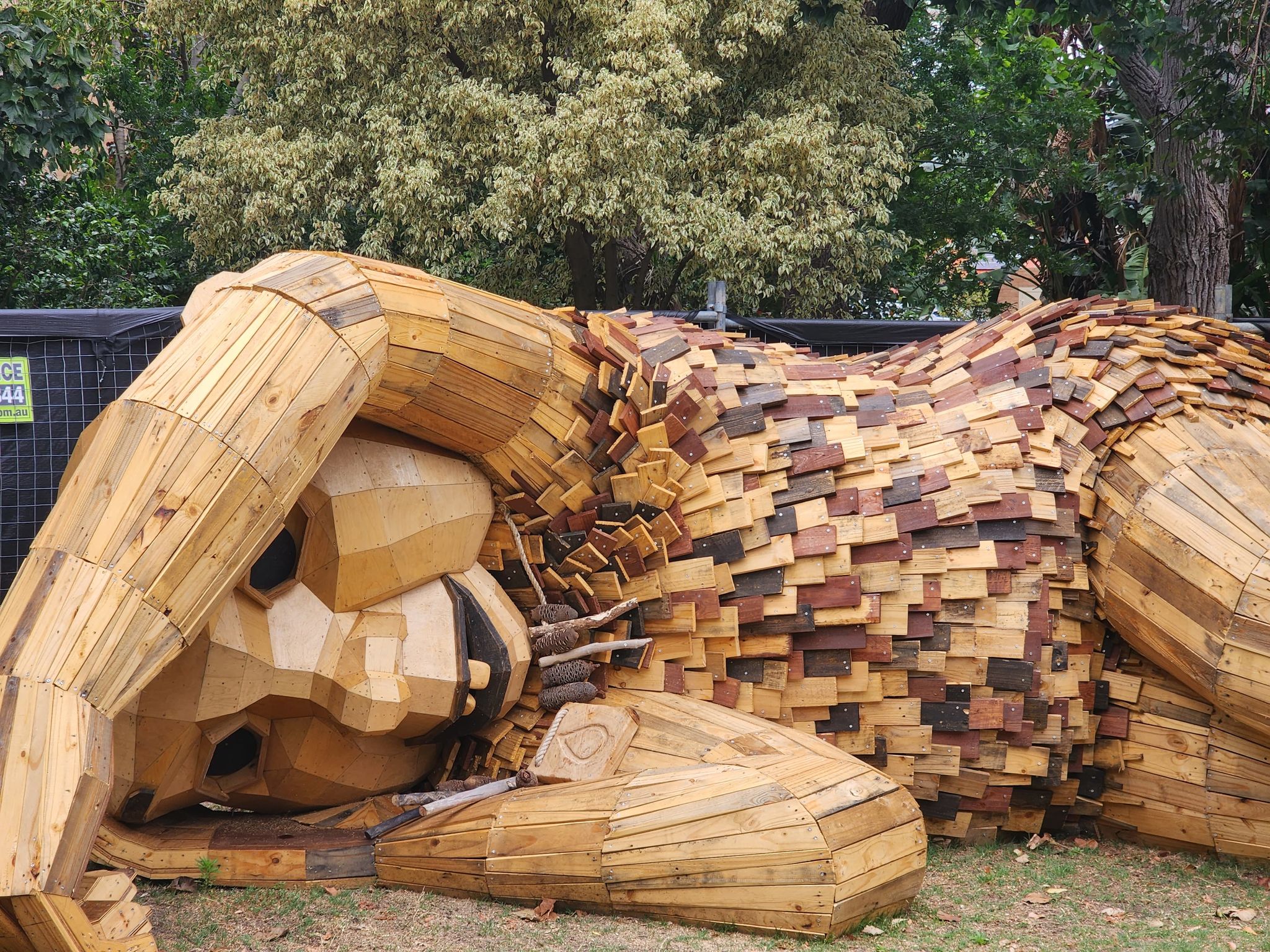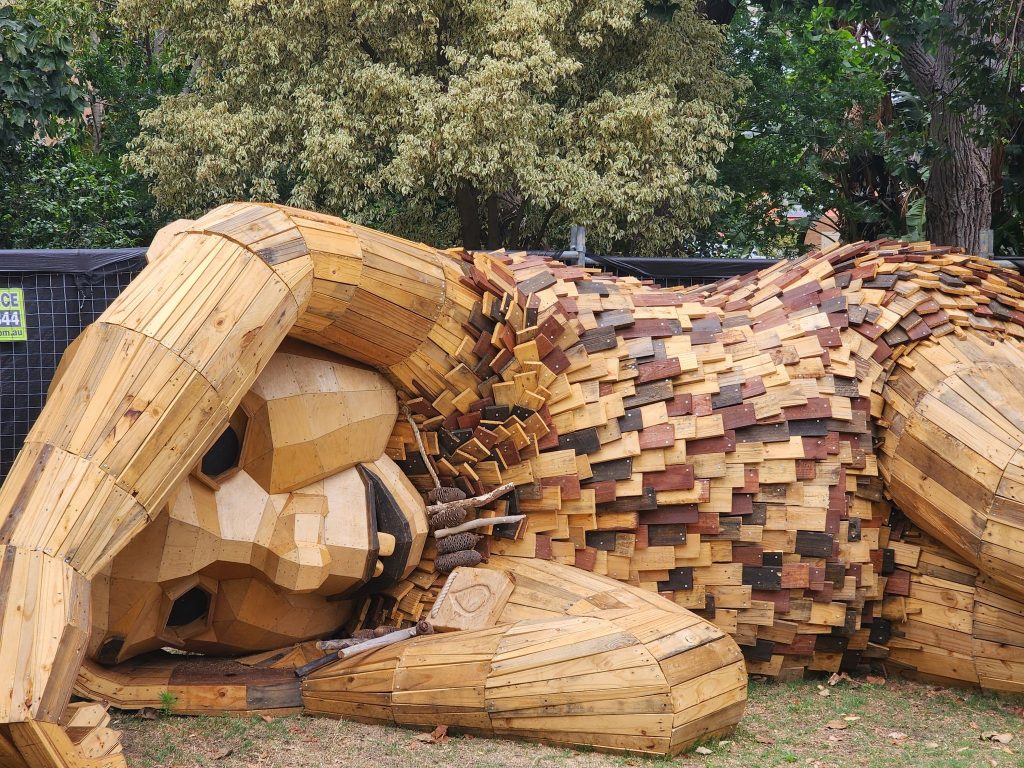 So what are you waiting for? Go explore Mandurah and see how many giants you can find!
Giants of Mandurah
For more information and to download the Traveller's Companion, visit www.giantsofmandurah.com.au
The Giants of Mandurah will be on display from 12th November 2022 for at least the next year so you have plenty of time to find them.