We'd previously popped by the immensely popular 3 Sheets on the Lake in Woodlands after a walk around the picturesque Jackadder Lake. You may have heard of the pub style eatery, which first appeared at Hillarys Boat Harbour a few years ago. A third venue "3 Sheets on the Tracks" is opening in Butler soon. The restaurant, found at Woodlands Shopping Centre, across the road from Jackadder Reserve is a perfect spot for a casual lunch.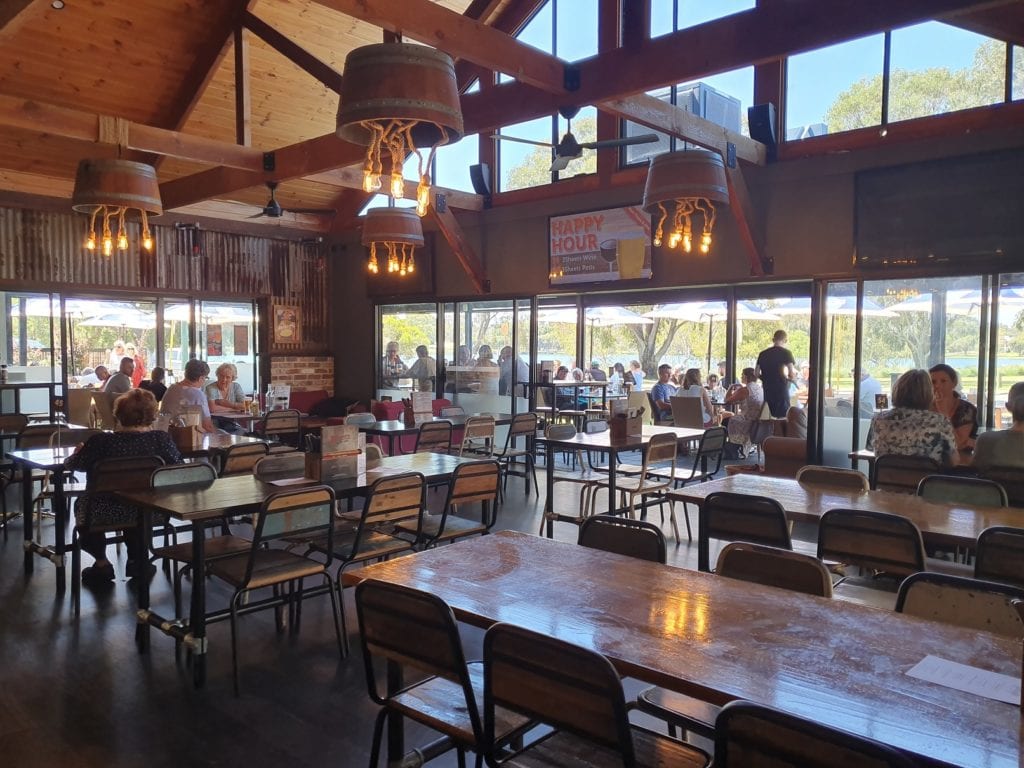 The open eatery opens out onto a covered patio area and a lovely alfresco area brimming with colourful blooms. Well behaved dogs (on leads) are welcome.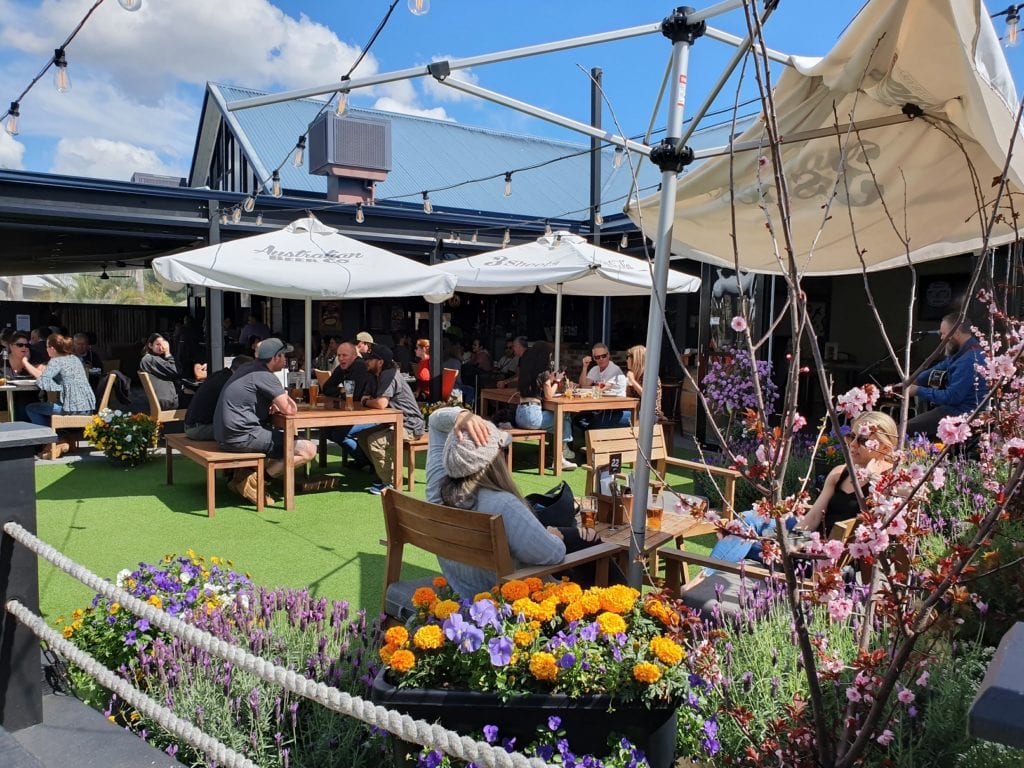 Service is helpful, friendly and you order all drinks and meals at the bar. The substantial menu, offers many pub favourites; burgers, pasta, surf & turf, salads and more. I enjoyed the grilled barramundi ($34), served with a buttery Paris mash, broccolini, pesto cream sauce, and kale crisps. The fish is very tasty and fresh.
My husband, a Yorkshireman, couldn't go past the bangers and mash ($26). The large Irish pork sausages, Paris mash and onion gravy are all served in a giant Yorkshire pudding! He loved this dish washed down with a Guinness.

In one corner of the outside area there is a kid's cubby house and slide. Making it a great spot for family gatherings including grandchildren. Older kids (and adults that are young at heart) will love the free retro arcade game.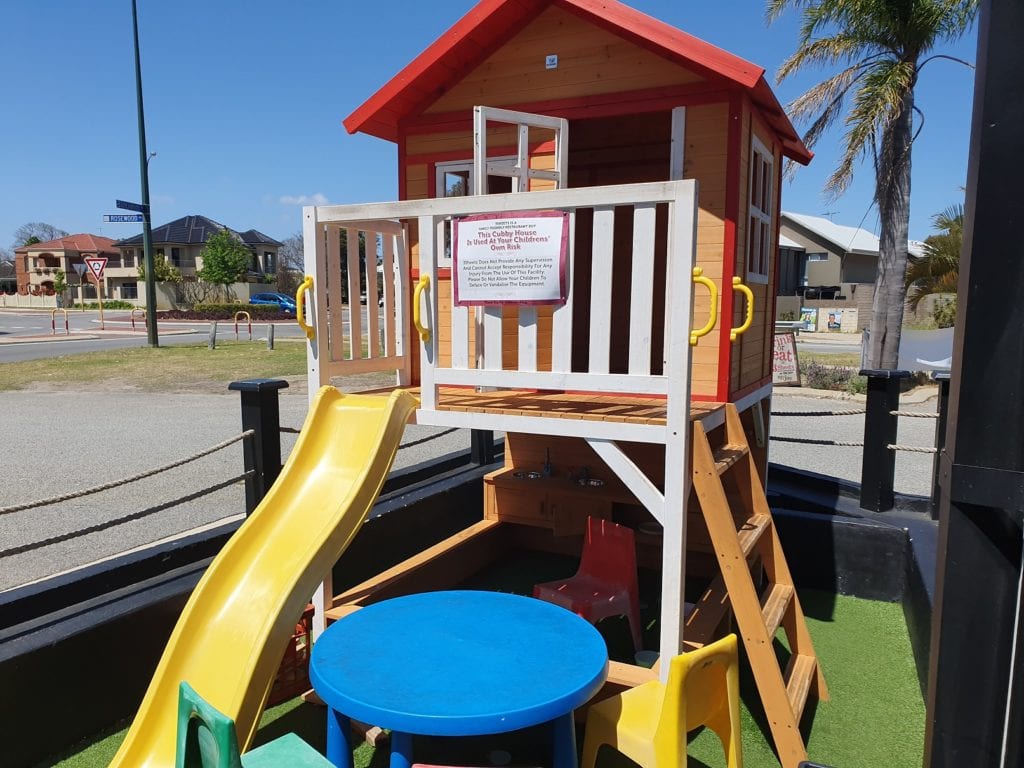 Be sure to book, it can be difficult to get a table on a weekend or even a sunny weekday.
After our hearty lunch, we headed across to Jackadder Reserve, for a walk around the small lake. It was teeming with birdlife and our grandson loved watching a remote control sailing boat race that was on. The 1.4km lake circuit is fairly flat and easy walk.
3 Sheets on the Lake, Woodlands – The Details
Address: 88 Rosewood Avenue, Woodlands.
Website: 3sheetsonthelake.com
Parking: The Woodlands shopping centre has a large car park.
Grandchild Friendly: Yes, play area, computer games, high chair and "Little Sheets" kids menu.
Dog Friendly: Yes, dogs are welcome in the outdoor area.
Find more pubs, cafes and restaurants in Perth here.