With the sea twenty metres away, the coastal walkway nearby and a park across the road, it's no wonder that Burns Beach Café and Restaurant is such a popular place to go in the northern suburbs. It's a great place to go after watching your grandkids play in the park or on the beach.
The café serves good value breakfast and lunch. Baked pancakes with caramelised fig, mascarpone gelato, hot chocolate fudge sauce, walnuts and maple ($17.5), house smoked salmon with cheddar and creamed corn rarebit, baby corn salad and a poached egg ($20) are some of the breakfast favourites.
Popular lunch dishes include a steak sandwich ($26) and lamb croquettes ($20). Throw in specials like the salmon and prawn chowder with cheesy garlic ciabatta ($18) and it's easy to see why this café is always buzzing.
There is a small kids and over 65's menu featuring chicken nuggets and chips ($9), fish and chips ($12) and Spaghetti Bolognaise ($12). Burns Beach café is not licensed but patrons may enjoy BYO for $3 per person.
A Doggy Num Yums menu brings in lots of dog-walkers. Water bowls are also provided for our furry friends.
Last but not least are the coffee and tea drinkers who enjoy their beverages served by friendly staff within sight of the Indian Ocean.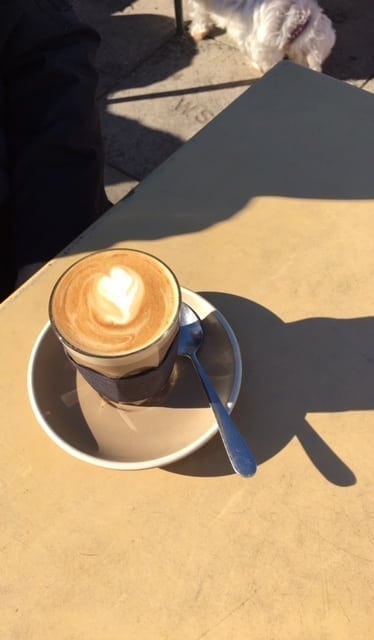 Tables are available inside the cafe, in the outside covered areas and the outside tables. Dogs are restricted to the outside areas.
Queue at the inside counter to order.
ACROD parking spaces are available at the side of the café and also next to the community hall.
Address: 35 Ocean Parade, Iluka
Phone: 08 9304 8080
Reservations: Yes
Opening hours: Seven days a week 7am-4pm
Gluten-free options: Yes
Entertainment Book: No
Website: www.burnsbeachcafe.com.au