For train spotters or lovers of bygone days, there's a place in Perth where you can enjoy a coffee in a train carriage! Dome Café in Bassendean is a beautifully crafted café, which includes cosy booths inside a restored train carriage. The huge two story Dome Café, has plenty of space to pull up a chair.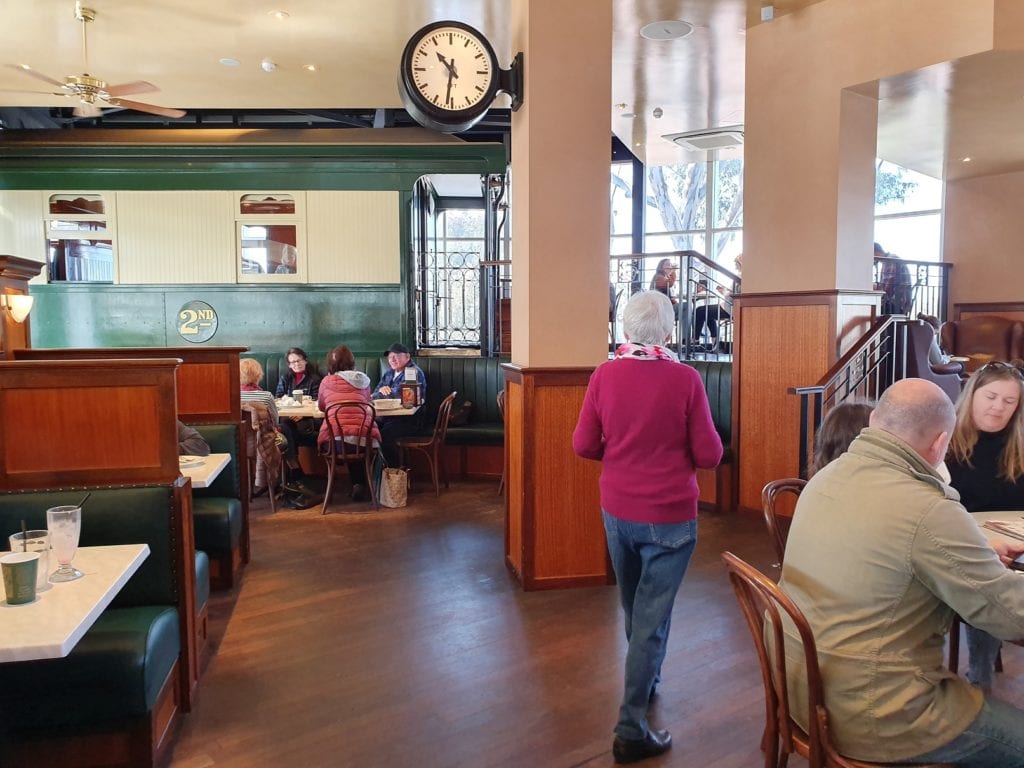 We just had to dine aboard the beautiful 100-year-old refurbished train carriage (particularly as we had our grandson with us).
I have head that the carriage was built in WA, back in the early 1900s. As you step into the carriage, there's a narrow corridor down one side. This leads you past a number of booths (each fits about 4 to 6 people). The front and the back of the train feature rooms with tables.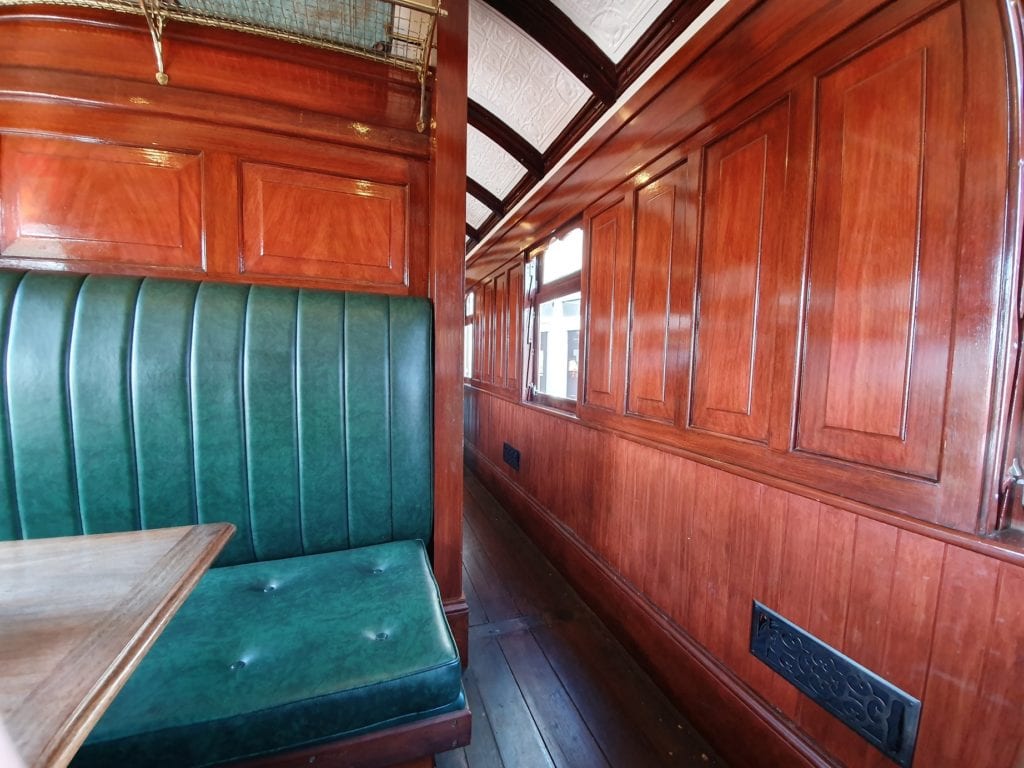 There's also a slideshow showing old photos of the train when it was in use, as well as images of the restoration.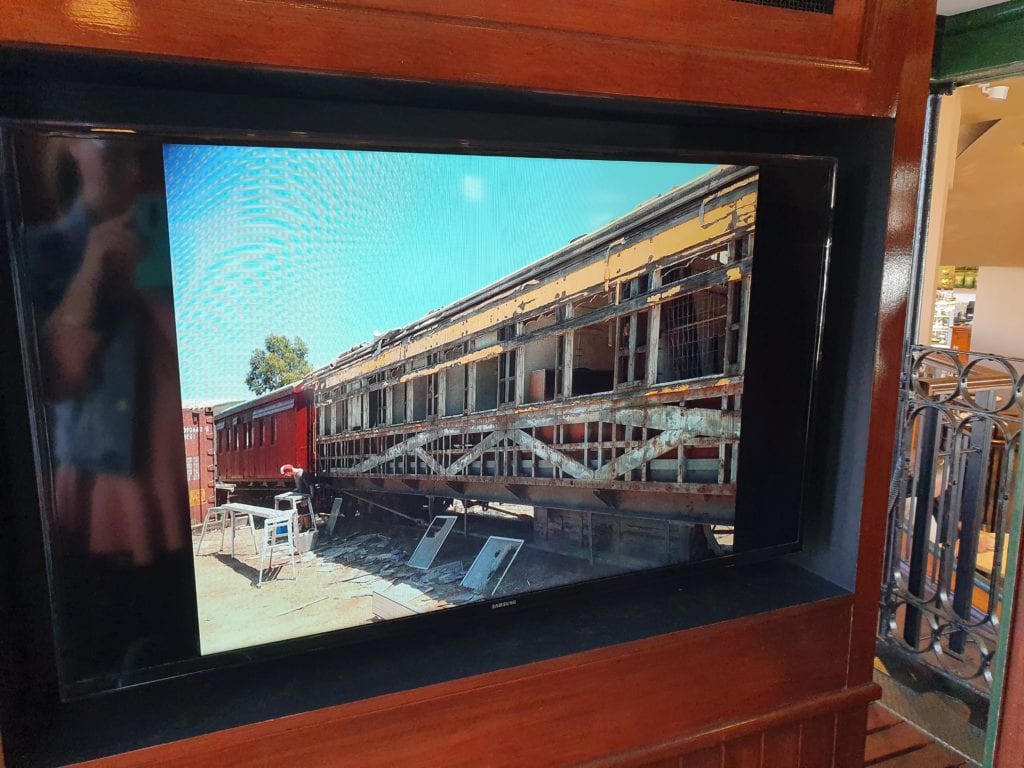 Found at Bassendean Shopping Village, there's plenty of free parking. Dome is an affordable café, with a massive menu with something to suit everyone. Their cabinet is full of all sorts of sweet goodies.
We stopped by for a coffee and cake before visiting the WA Rail Transport Museum nearby.
We shared a moist orange and almond cake, which is also gluten free.
We found the service from our chatty waiter was very friendly. Dome Café Bassendean is a very pleasant spot, and full of character for such a new venue. We'd happily go back again.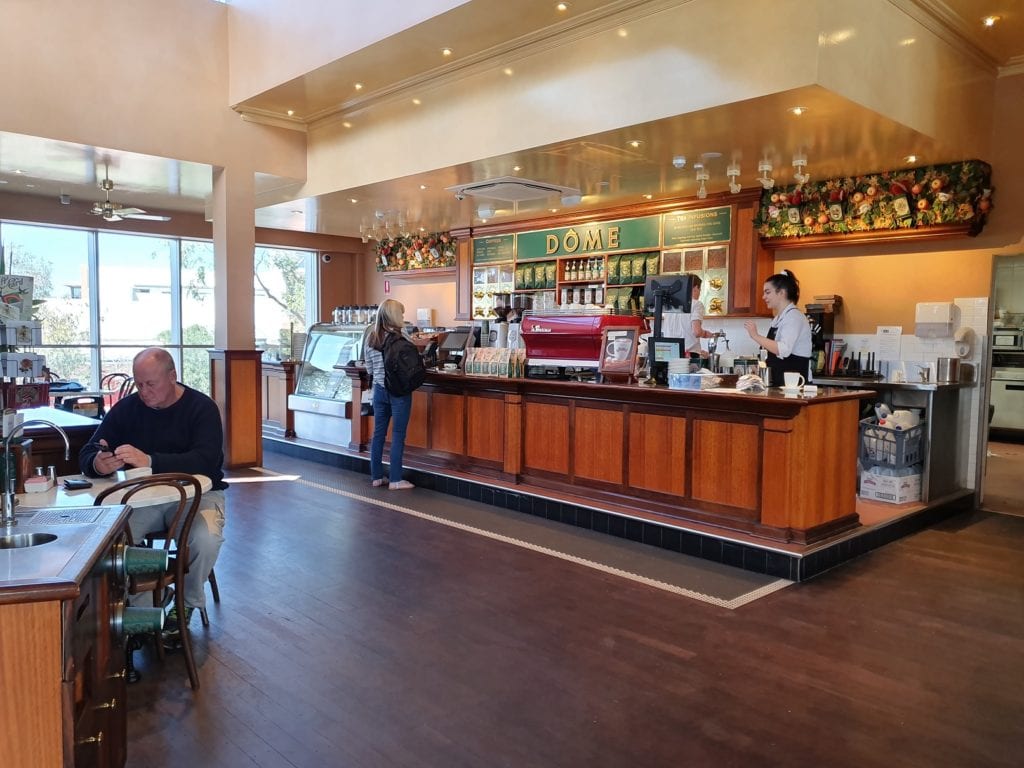 Dome Bassendean – The Details
Address: Bassendean Shopping Village, West Road Bassendean (opposite the football oval)
Phone: 9379 3037
Open: 6am to 9pm, 7 days a week.
Website: www.domecoffees.com/stores/dome-bassendean
Access: There are quite a lot of levels, and the train carriage is narrow, so not all areas would be suitable for wheelchair users or those who fine stairs difficult.
Find more cafes in Perth here.