Lulu La Delizia sounds like the name of a particularly exotic dancer but it is in fact an excellent restaurant and wine bar in Subiaco. It is named for Luigia Valvasori, the owner's Nonno (grandmother), who emigrated to Australia in 1952 from the northern Italian town of Casarsa della Delizia.
Almost hidden on Forest Walk, a side street off Rokeby Road, Lulu's caters for more than 70 patrons and is fully booked most evenings.
My husband and I decided to have a meal in Subiaco before going to a show at the Regal Theatre and wandered up Rokeby Road to find a restaurant. Our fallback was always going to be the Subiaco hotel but it is not re-opening until November. Without the Subi and its myriad of customers, Subiaco looked particularly dismal and I hope that this normally vibrant area is not going to be another victim of Covid-19.
We wandered down Forest Walk and without much hope, as I knew Lulu's reputation, asked for a table for two. Yay! An outside table was available. Apparently Lulu's staff keep several outside tables for walk-ins. There was a cold wind blowing down the street but the outside heaters kept us warm.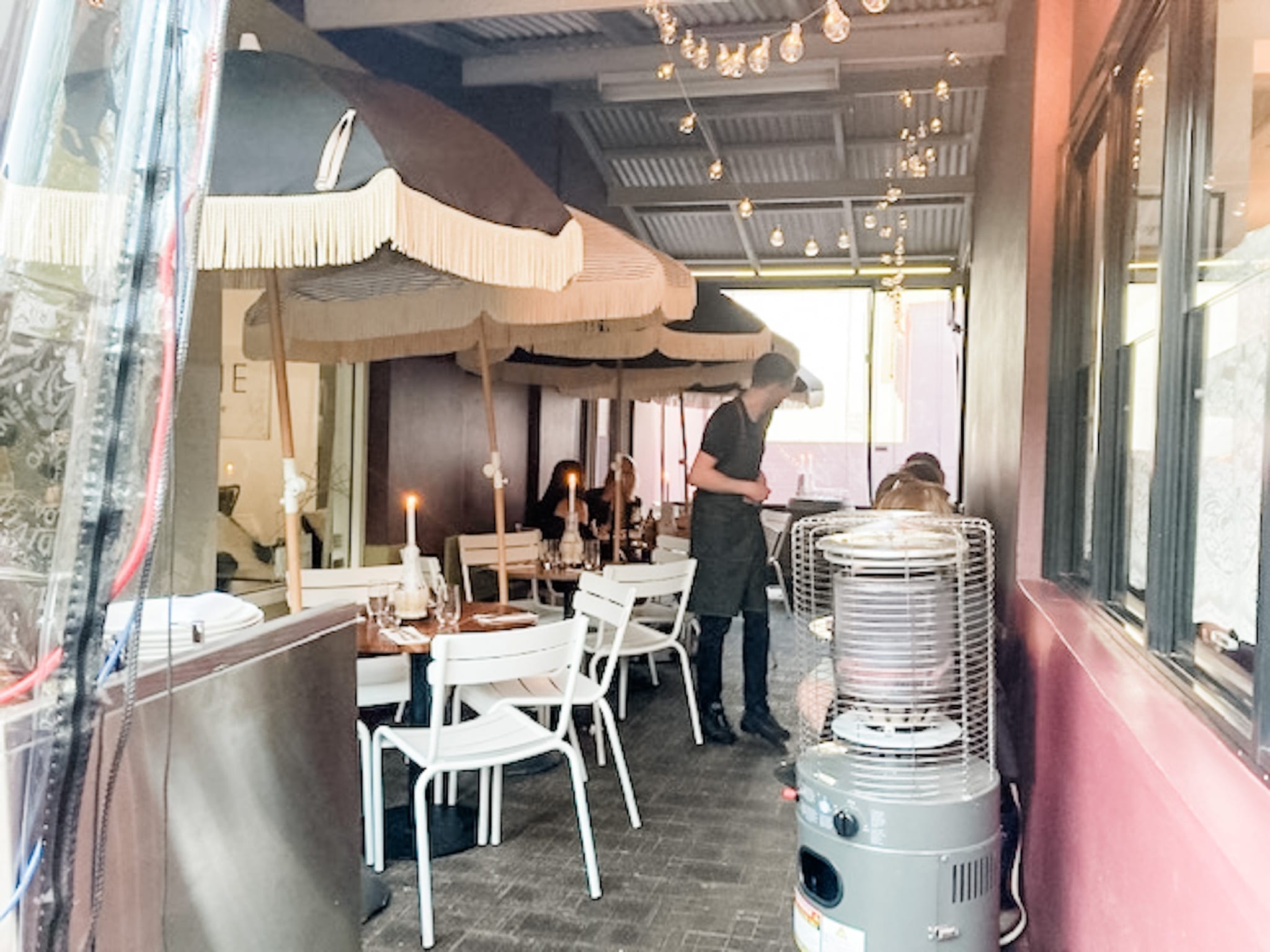 A small bowl of popcorn was immediately placed on our table together with some water. The smoked mushroom popcorn was delicious and had my husband and I almost fighting over the last few pieces! The servers were friendly and helpfully explained the ingredients in the dishes.
The menu is small but looked perfectly formed. I had almost decided on the Ricotta gnocchi al funghi ($31) when our server told us about the specials – two Arbrolhos Islands scallops grilled with butter and salsa verde ($22) and the pasta of the day – saffron infused pappadelle with a capon and vegetable ragu ($34) – sold. The scallops just melted in our mouths and the salsa verde was tangy but didn't overpower the delicate scallop taste.
The pasta came on a smaller plate than I had envisaged but the portion size had been judged perfectly. It was a really good pasta dish – one of the best we have had outside of Italy. The capon and vegetables were finely chopped, the seasoning totally on point and the pasta dressed expertly with the ragu. Far too many Italian restaurants drown pasta in sauce but this wasn't one of them.
All in all a great meal, expensive but worth it. However I wasn't too impressed with the price of the wine. I had a Battles pinot grigio, that admittedly was very good, but at $17 for a glass that is a huge mark up on a bottle, which sells for between $28 and $32. If you are looking for a great Italian restaurant do not go past Lulu La Delizia but remember to make a reservation.
Free parking is available on nearby Rowland Street, after 5pm.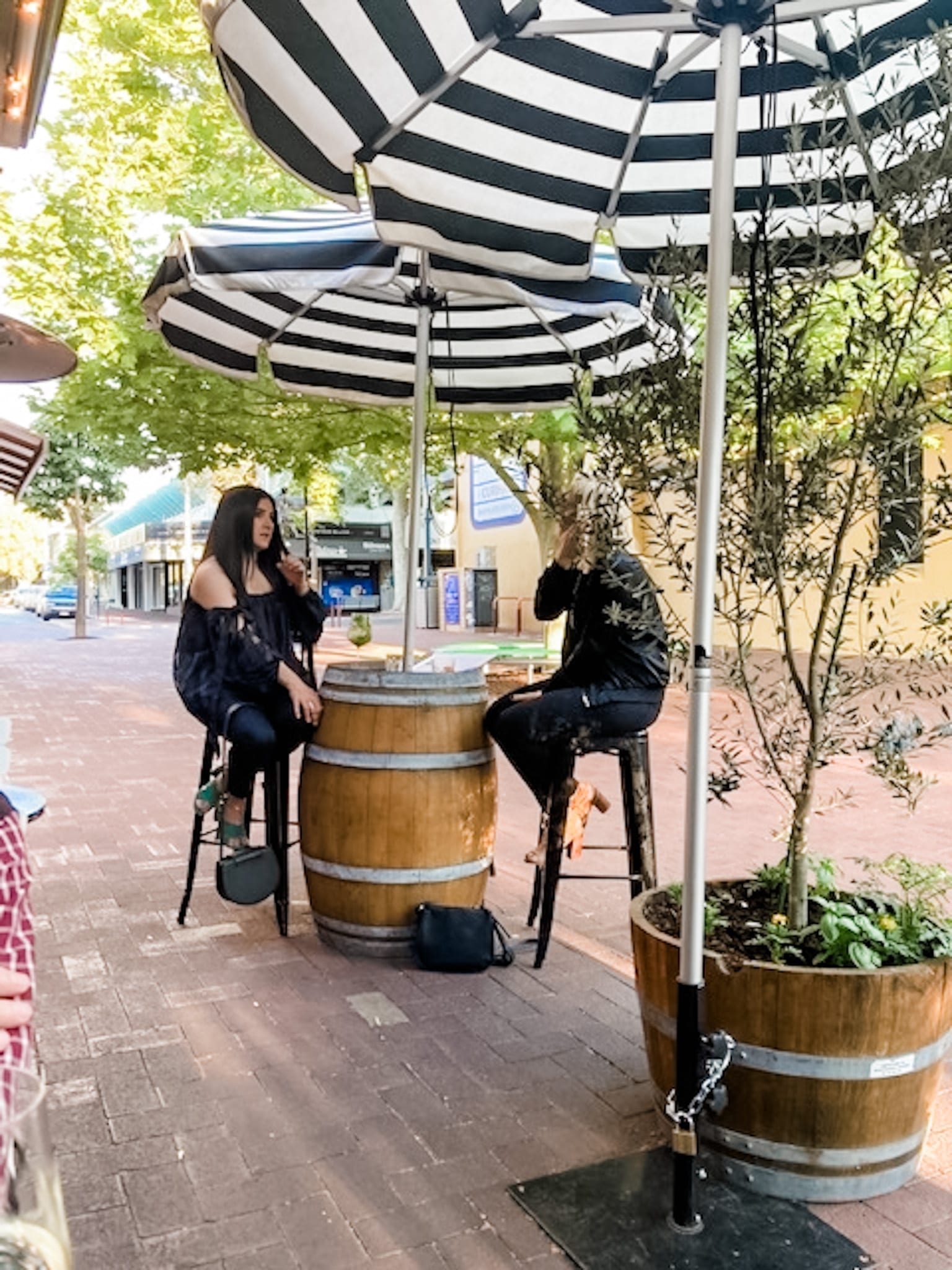 Address: 5/97 Rokeby Road (Forest Walk), Subiaco, Perth
Phone: 08 9381 2466
Reservations: Yes
Opening hours: Lunch: Thursday and Friday 12pm-3pm.Dinner: Tues-Sat 5pm until late. Closed Sunday and Monday.
 Gluten-free options: Yes
Vegetarian options: Yes
Restrooms: Outside at the back of the restaurant includes a ramp for wheelchair access.
Website: lululadelizia.com.au