We are lucky to have some state-of-the-art museums in Perth – not least the new WA Museum Boola Bardip. A trip to a museum is a fascinating way to spend a few hours. Exploring a Perth Museum is also a brilliant place to visit on a very hot or rainy day. Whatever you want to delve into and explore, motoring, maritime, science or animals – you are bound to find a place to discover some new facts in the Seniorocity guide to museums in Perth:
WA Museum Boola Bardip
The impressive WA Museum Boola Bardip (which means many stories in Whadjuk Nyoongar language) is all about what it means to be a Western Australian. It is a brilliant hub to discover our beautiful state's rich cultural and natural heritage. The museum is packed with engaging and interactive exhibits which will delight both grandchildren, and adults, of all ages. Read all about it in the Seniorocity review.
Transport/Vehicle Museums in Perth
Love trains, planes and automobiles? You're in luck, there are many transport museums in Perth.
Motor Museum of Western Australia, Whiteman Park
Petrol-heads will love the WA Motoring Museum. The Caversham Park spot is home to Daniel Ricciardo's shiny Red Bull F1 racing car. There is also a large collection of historic vehicles from all eras of the last century. Nearby, you'll also find the Revolutions Transport Museum AND the Tractor Museum. You can easily spend a whole day exploring these spots. Read all about it in the Seniorocity review.
Western Australian Rail Transport Museum, Bassendean
Did you love trainspotting as a child? The WA Rail Transport Museum is a must visit for train fans. Open twice a week, the fantastic spot has many beautifully restored steam trains and carriages to explore – including a very special Royal Carriage! Read all about it in the Seniorocity review.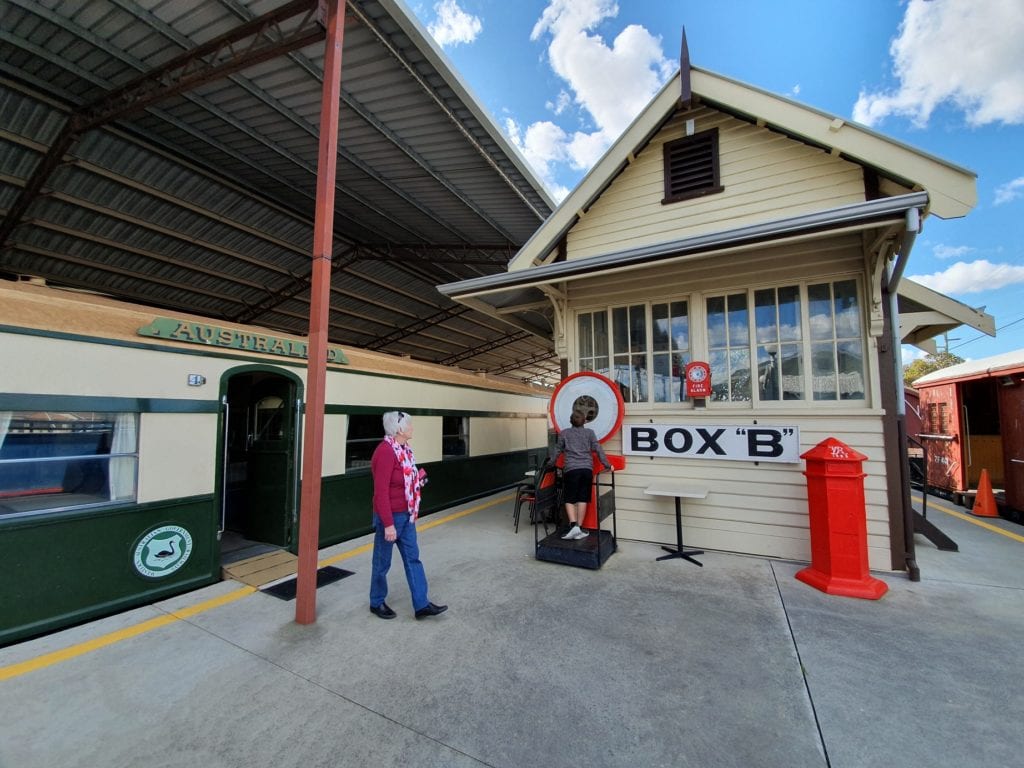 WA Maritime Museum, Fremantle
WA's has an incredibly rich maritime history – from its early European discovery, to booming fishing industry, international immigration and even winning the America's Cup! All that and more is found at the WA Maritime Museum – along with the HMAS Ovens submarine to explore! Read all about it in the Seniorocity review.
Shipwreck Galleries, Fremantle
For interesting tales of shipwreck and mystery, be sure to head to the nearby Shipwreck Galleries. The Fremantle Museum, near the Fishing Boat Harbour, can be visited for a gold coin donation.
The Aviation Heritage Museum, Bullcreek
Love fantastic flying machines? The immense hangar at the Aviation Heritage Museum is full of planes and choppers. Many of them ex-air force.
DFES Education and Heritage Centre, Perth
If you fascinated by the emergency services, be sure to head to the free DFES Museum, found in the city's old Fire Station at Hibernian Place. You'll love the beautiful vintage fire truck.
Science & Technology Museums in Perth
Scitech, West Perth
Whether you took your kids years ago, have taken your grandkids, or just enjoy a fun and interactive museum, Scitech is the ultimate interactive museum experience. This WA institution has intrigued children for decades with its hand on exhibits. Read all about it in the Seniorocity review.
Gravity Discovery Centre, Gingin
The Gravity Discovery Centre in Gingin is worth a visit. The space and gravity museum, really brings science alive and includes conducting an experiment from the top of a 222-step tower!
Museum of Natural History Guildford
If biology is your thing, the Museum of Natural History is a quirky place to explore. If you are intrigued by taxidermy, you'll enjoy this spot that has many stuffed and preserved animals!
Historic Perth Museums
Fremantle Prison, Fremantle
Delve into our past with trips to historical buildings in Perth and Fremantle. One of the most fascinating (and creepy) places is Fremantle Prison. Kids will be in awe of how prisoners lived there and tried to make daring escapes! Read all about it in the Seniorocity review.
Perth Mint, Perth
At the Perth Mint, learn about WA's gold rush and how it played a huge part in building our great state. On the tour you'll see shiny gold nuggets, the world's largest coin and you can even watch a gold pour! Read all about it in the Seniorocity review.
Delve further into WA's past in our big guide to historic museums and local history centres in Perth here.
Animals in Perth
Whether you want to meet animals from all around the world in one place, see sea creatures of the deep or discover native Australian animals – you can see them all in Perth.
Perth Zoo, South Perth
The historic Perth Zoo has a huge collection of exotic and endangered animals, as well as being part of many crucial breeding programs. The Zoo is more than a pleasant walk amongst big cats and primates, here you can learn about conservation, as well as animals big and small from around the world. Read all about it in the Seniorocity review.
Caversham Wildlife Park, Caversham Park
Head to Caversham Wildlife Park for WA's biggest collection of native animals. The park is home to over 2000 animals and birds. Here you can hand feed friendly kangaroos, pat a possum or even watch a shearing demonstration in the outback show! It's a brilliant place to take overseas guests. Read all about it in the Seniorocity review.
AQWA, Hillarys Boat Harbour
AQWA (aka Underwater World) is where you'll find WA's biggest collections of sea creatures – from sharks to turtles, octopuses, stingrays, sea horses and even visiting mermaids! The grandkids will love it. Read all about it in the Seniorocity review.
Have we missed any of your favourite Museums in Perth? Let us know in the comments below!