Taking a walk along the Swan River is a wonderful way to stretch your legs and explore. We had never been to Claisebrook Cove, so we though we'd take a mid-week walk from Optus Stadium, over the Mardalup Bridge and along the Swan River to the East Perth inlet.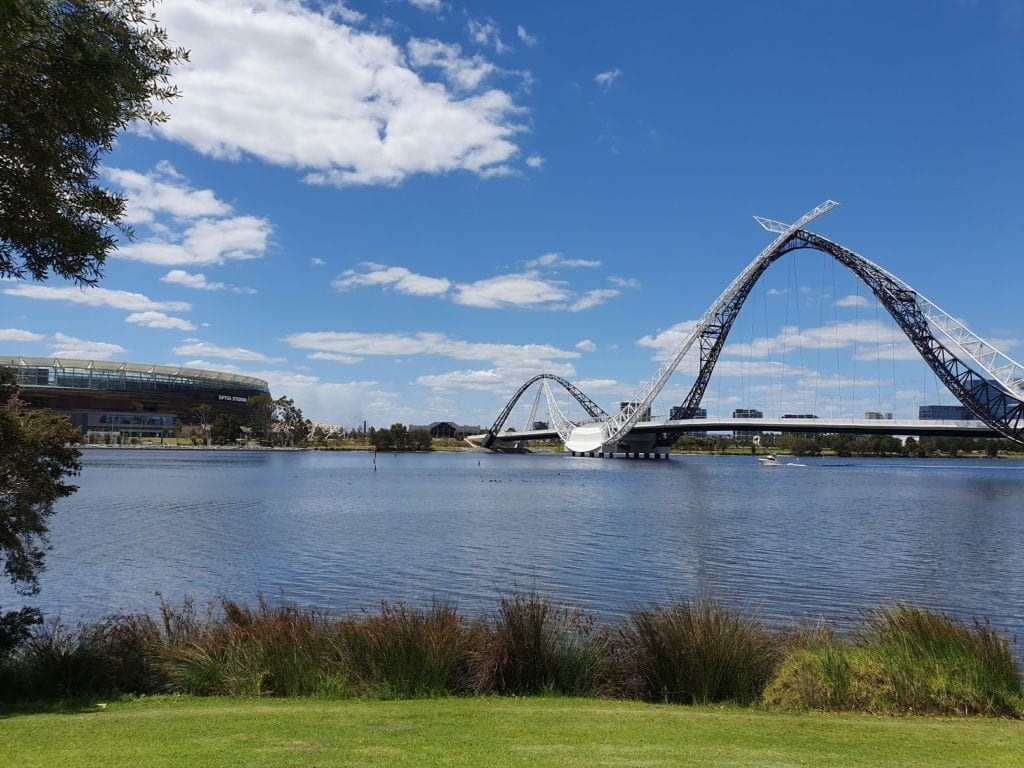 The walk is fairly flat, making it easy to stroll along the path and enjoy the views at your own pace. We made use of the free parking at Optus Stadium (parking is not available on event days). If you'd like a drink and bite to eat before or after your walk, the carpark is right next to the Camfield pub.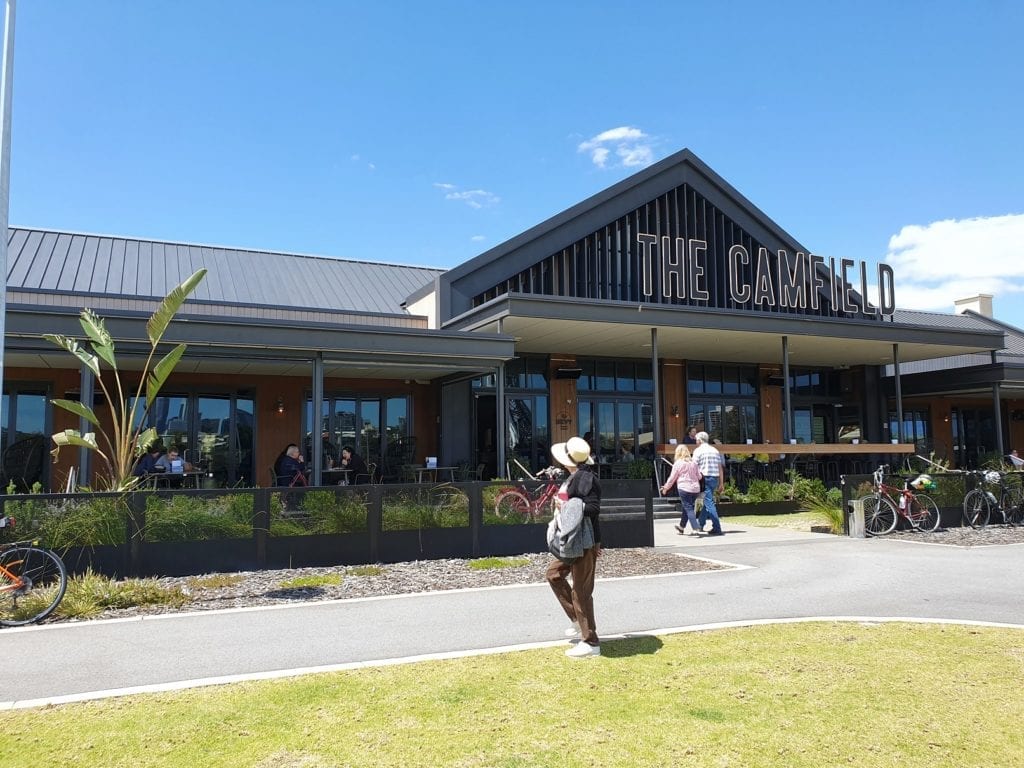 From here we walked west, over the Mardalup Bridge, which has a slope at either end, towards East Perth. It's a pleasant 2.5km round trip.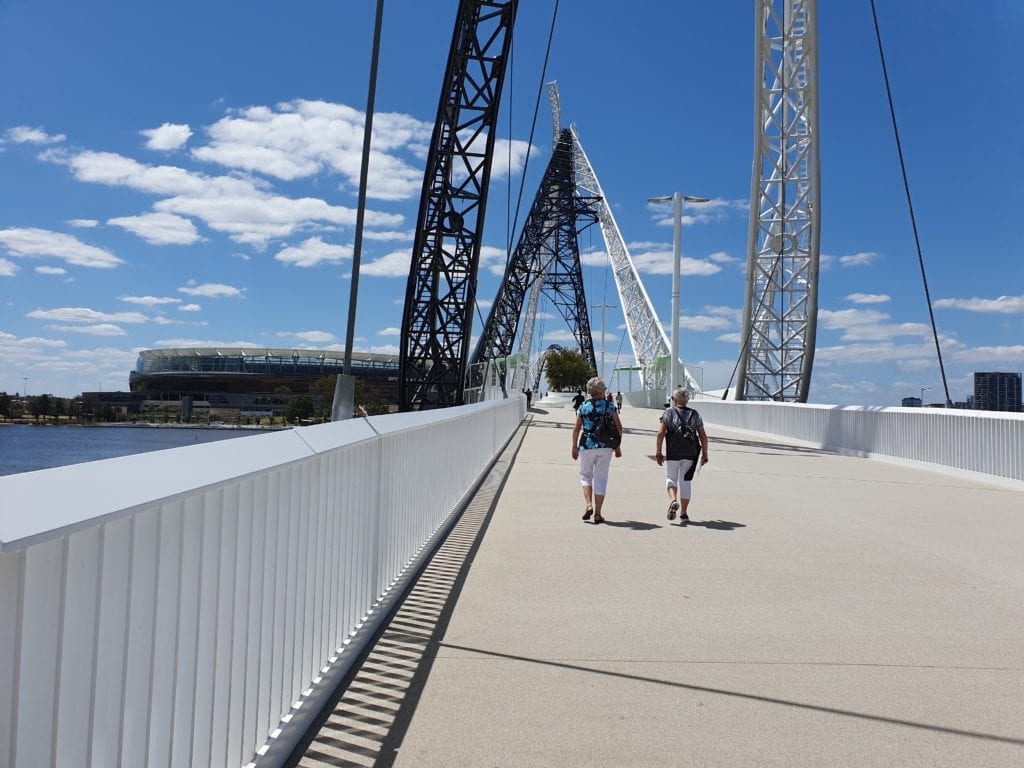 Take a water bottle along, saving money and plastic – this can be topped up with filtered water just north of the bridge in East Perth.
The dual use path takes you right along the Swan River. Be mindful of cyclists and joggers by keeping left. The footpaths make this walk very wheelchair, pram and bike friendly too.
You'll see lots of bird life. If you need to stop along the way, there are lots of benches to sit and watch the world go by – as well as some interesting public art!
There are also many picnic tables along the walk, if you'd like to pack your own snack.
The lovely Victoria Gardens is found on the southern side of the Claisebrook Cove. It is well pathed and has lovely views over the Swan River and Optus Stadium. There are also public toilets located here. From here, we take the sloping ramp down to the hidden Claisebrook Cove.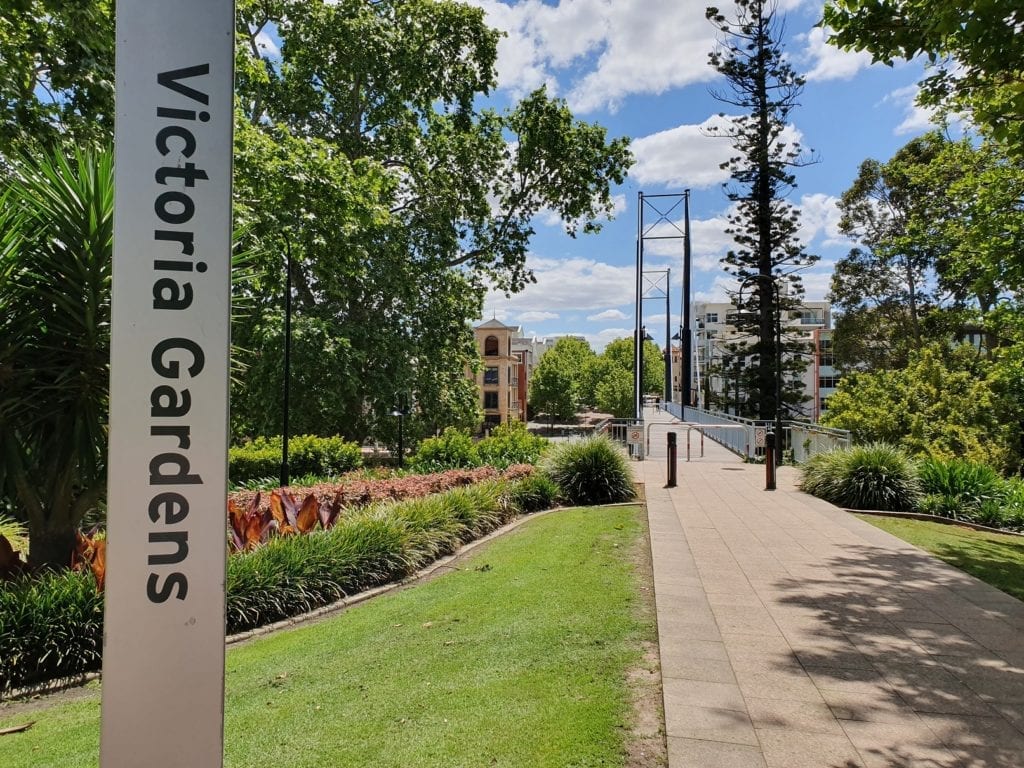 At stunning Claisebrook Cove, there are several waterfront cafes and restaurants, where you could stop for a bite to eat or a coffee. Toast seems a popular brunch spot, while The Royal is more of a bistro-pub. We stopped at The Partisan for a coffee and quick rest.
We rather enjoyed strolling around and admiring all the beautiful townhouses.
If you have grandchildren with you, they'll love to explore the Chevron Playgrounds, next to Optus Stadium.
A Swan River walk from Burswood to East Perth, via the Mardalup Bridge is a very easy walk and easy on the eye too!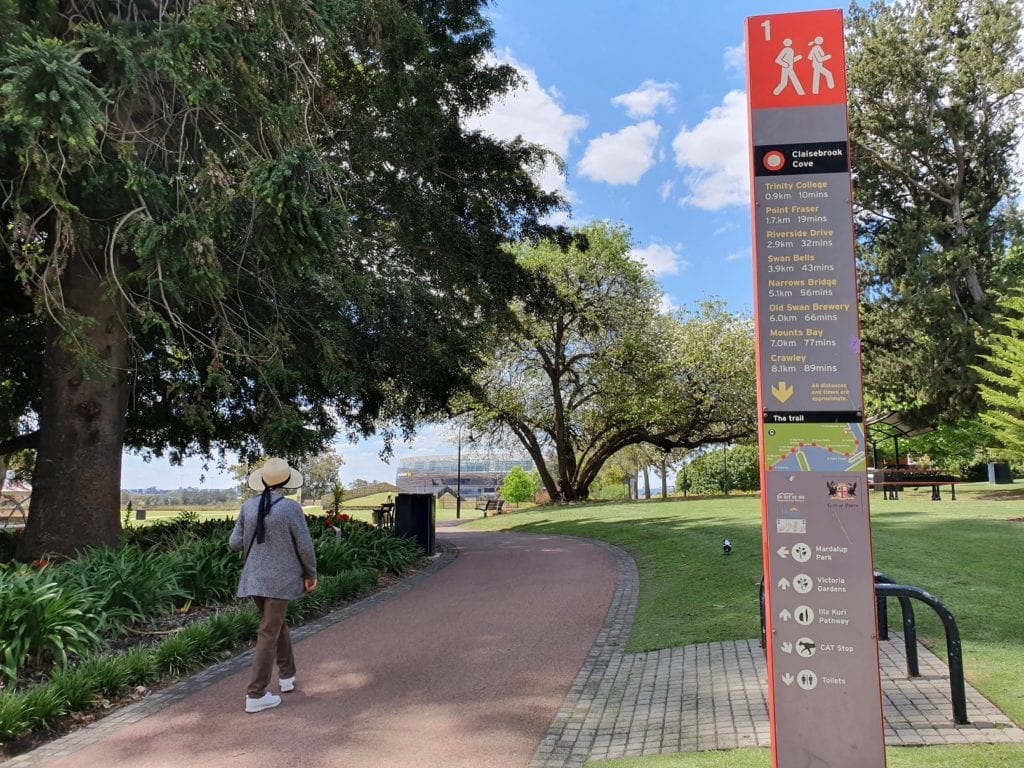 See our guide to Walking in Perth for more walking ideas.