Fika is a Swedish concept, which basically means "to have coffee", accompanied with pastries, cookies or pies. Fika on Brix in Beckenham, is a café which is well worth stopping by. My husband and I are so glad that we did. It's a wonderful spot for a coffee.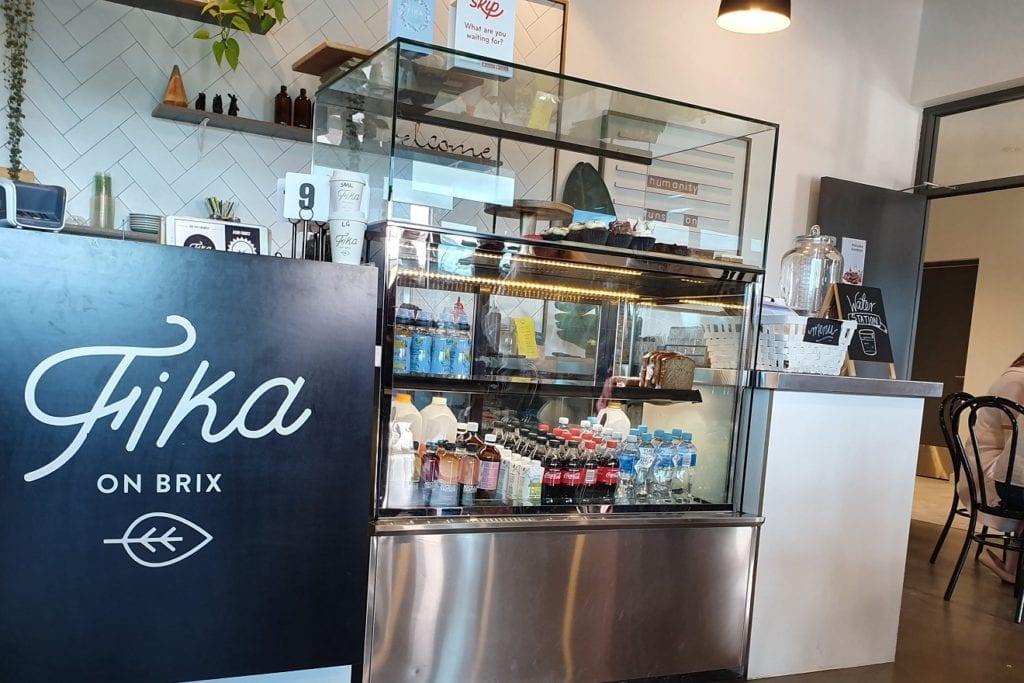 The small café is found at the Mills Park Centre sporting complex. Fika on Brix is a modern spot with good coffee and plenty to choose from on the menu, whether you're dropping by for a morning cuppa and snack (like us) or something more substantial. There's plenty o seating inside and out, overlooking the park.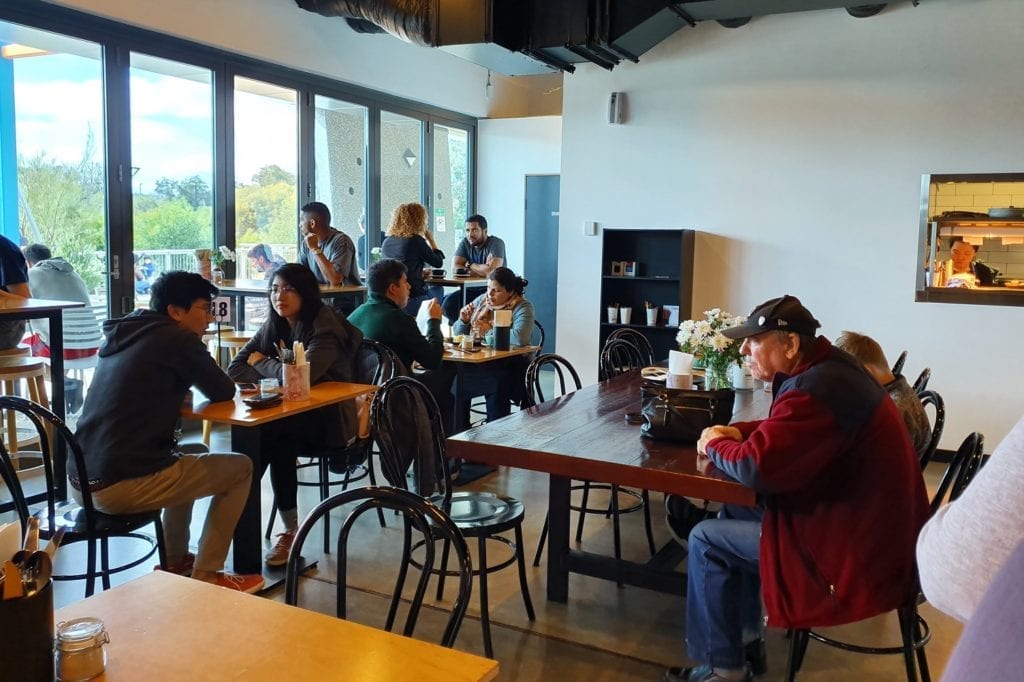 We enjoyed our flat whites.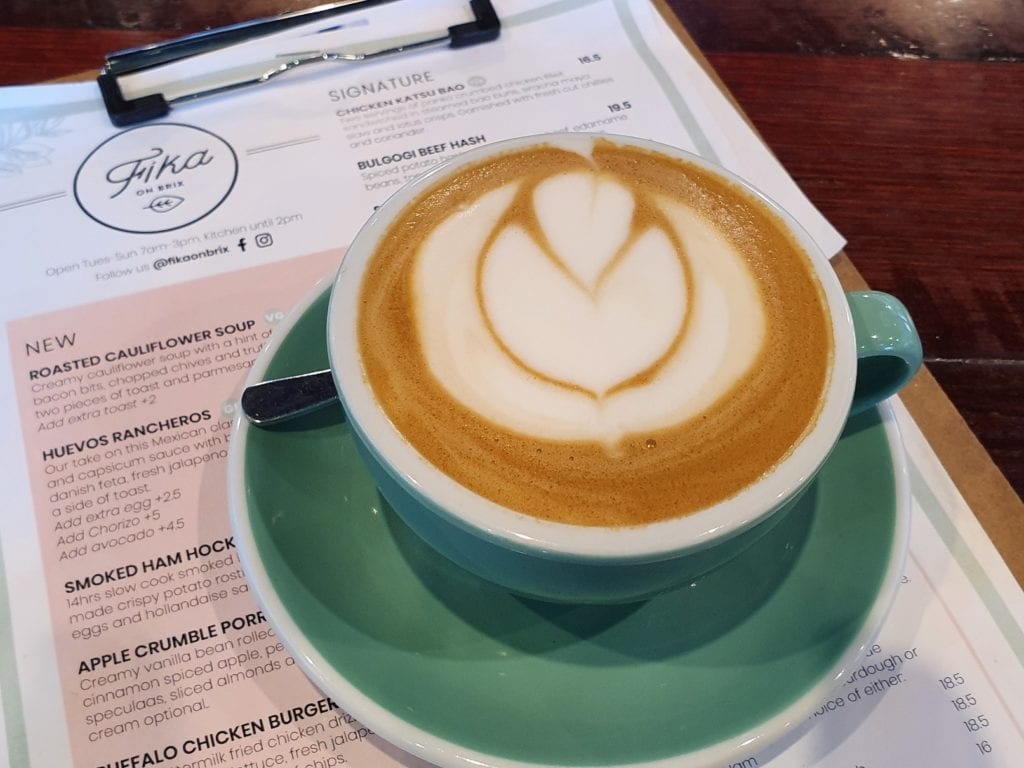 My grandson enjoyed a hot chocolate.
We shared a couple of slices of fruit and nut bread ($7.50). The simple toast dish was perfect for a light snack and the thick cut bread was deliciously fresh. This comes with butter and a choice of honey, jam or marmalade.
While my daughter had a raw white chocolate and caramel slice with her drink.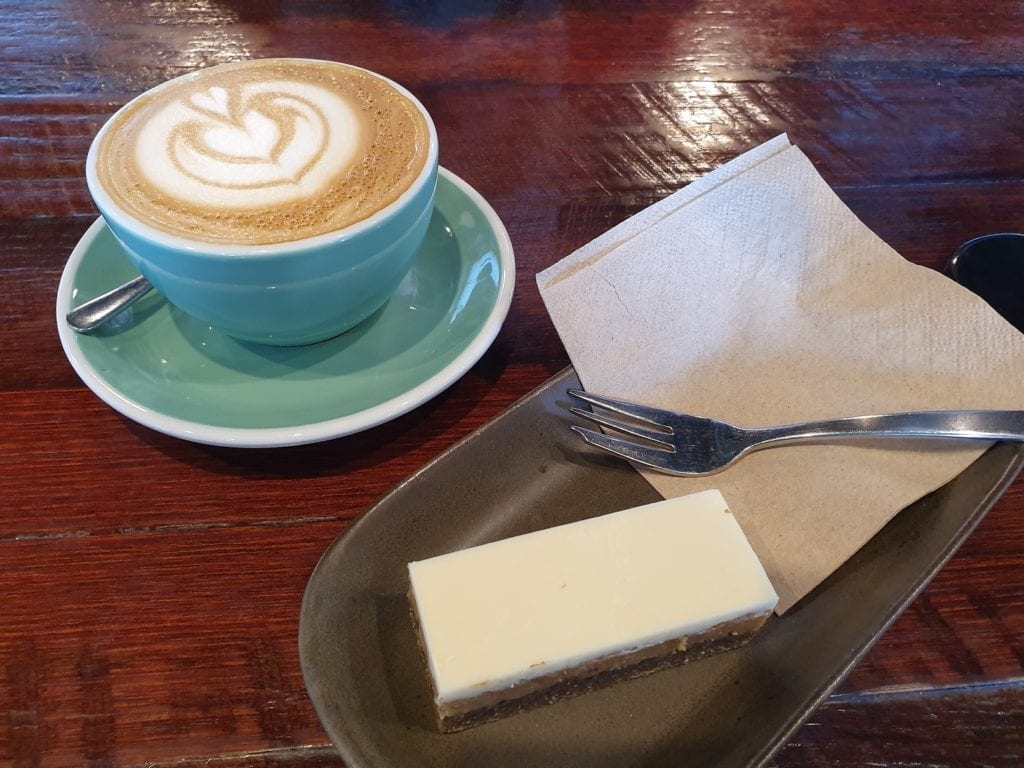 We had some serious food envy, watching all the delicious brunch dishes come out from the kitchen and have decided that we must go back soon with our daughter to inspect this further!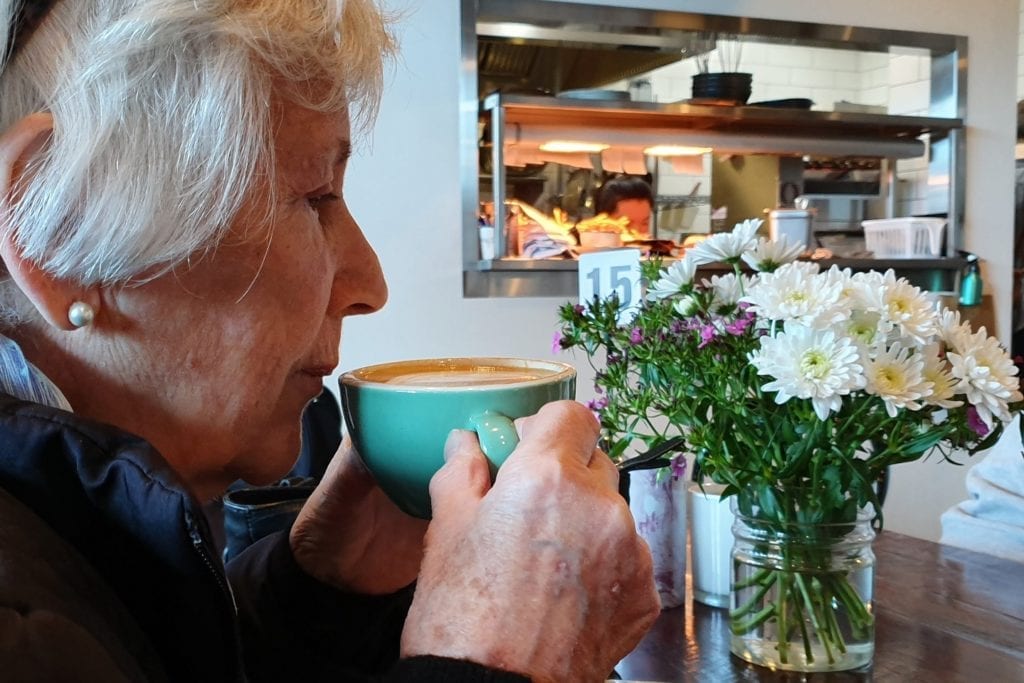 If you have grandchildren in tow, Fika on Brix is a fantastic place to take them. As well as a kids menu, the café is also found opposite one of the most adventurous playgrounds I have ever seen at Mills Park!
The playground features a flying fox, water play, slides, climbing frames and lots more for kids to explore. There's lots of picnic tables here, making it good spot to get a takeaway drink or snack from Fika on Brix, to enjoy in the park.
The staff at Fika n Brix are lovely, and though it being a very busy Saturday morning, the service was prompt. There was also a small craft market on in the centre, which was nice to have a browse around. We're already looking forward to returning.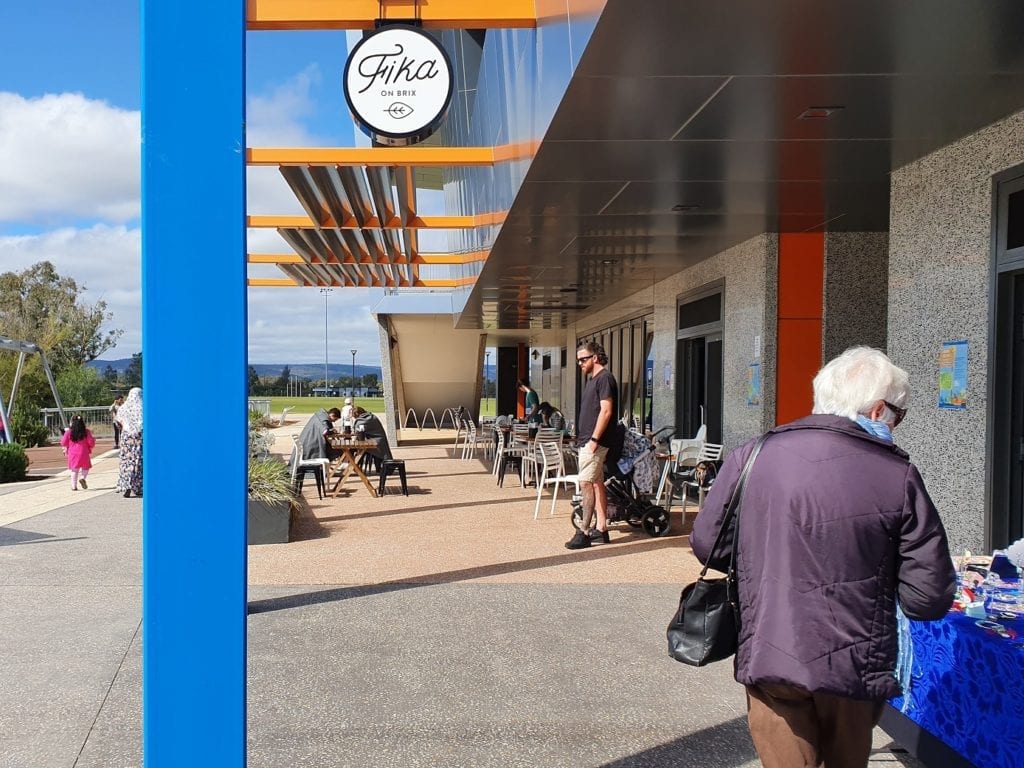 Fika on Brix Beckenham – The Details
Address: 86 Brixton Street, Beckenham.
Phone: 6369 1213
Parking: There is plenty parking available in the nearby carpark.
Website: www.fikaonbrix.com.au 
Find more cafes and restaurants in Perth here.