Housed in a huge 1942 vintage Army Vehicle Workshop, the Nungarin Heritage Machinery and Army Museum was a real drawcard for the men in our seniors group.
The workshop cost more than $10,000,000 to build in 1942 and was part of the Australian war effort in the Second World War.
Staffed by volunteers, the museum is a popular stop on the Wheatbelt Way self-drive trail. There is ample parking in front of the museum.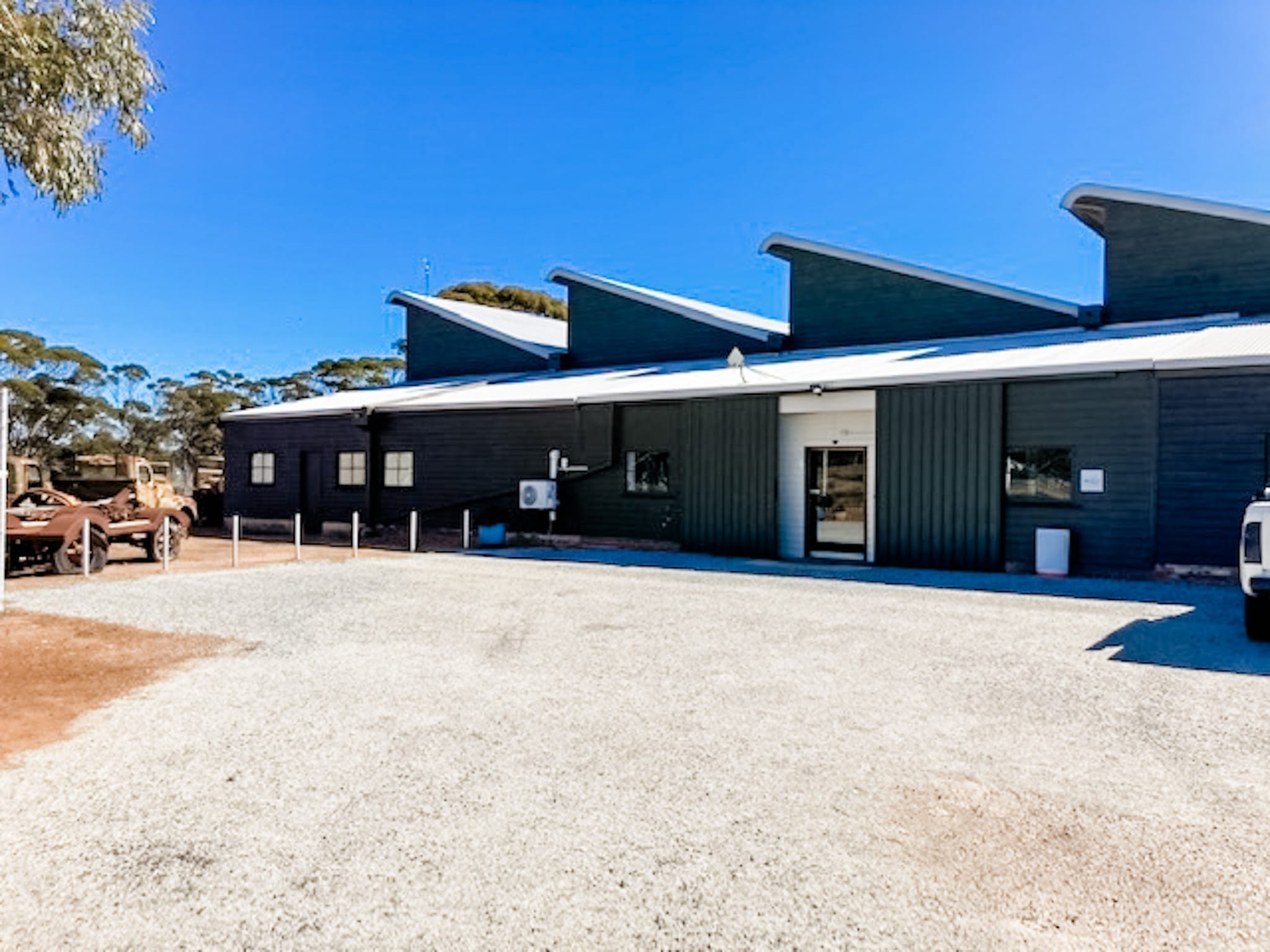 There is a lot of military hardware on display – mortars, small canons, anti-tank guns, machine guns and a huge searchlight that is often used for community events. One of our group is ex-Army and he was impressed with the hardware display especially the imported American vehicles – Ford and Chevrolet trucks and a Stuart Tank. Many of these vehicles were used to clear land for farming and getting supplies into the Outback.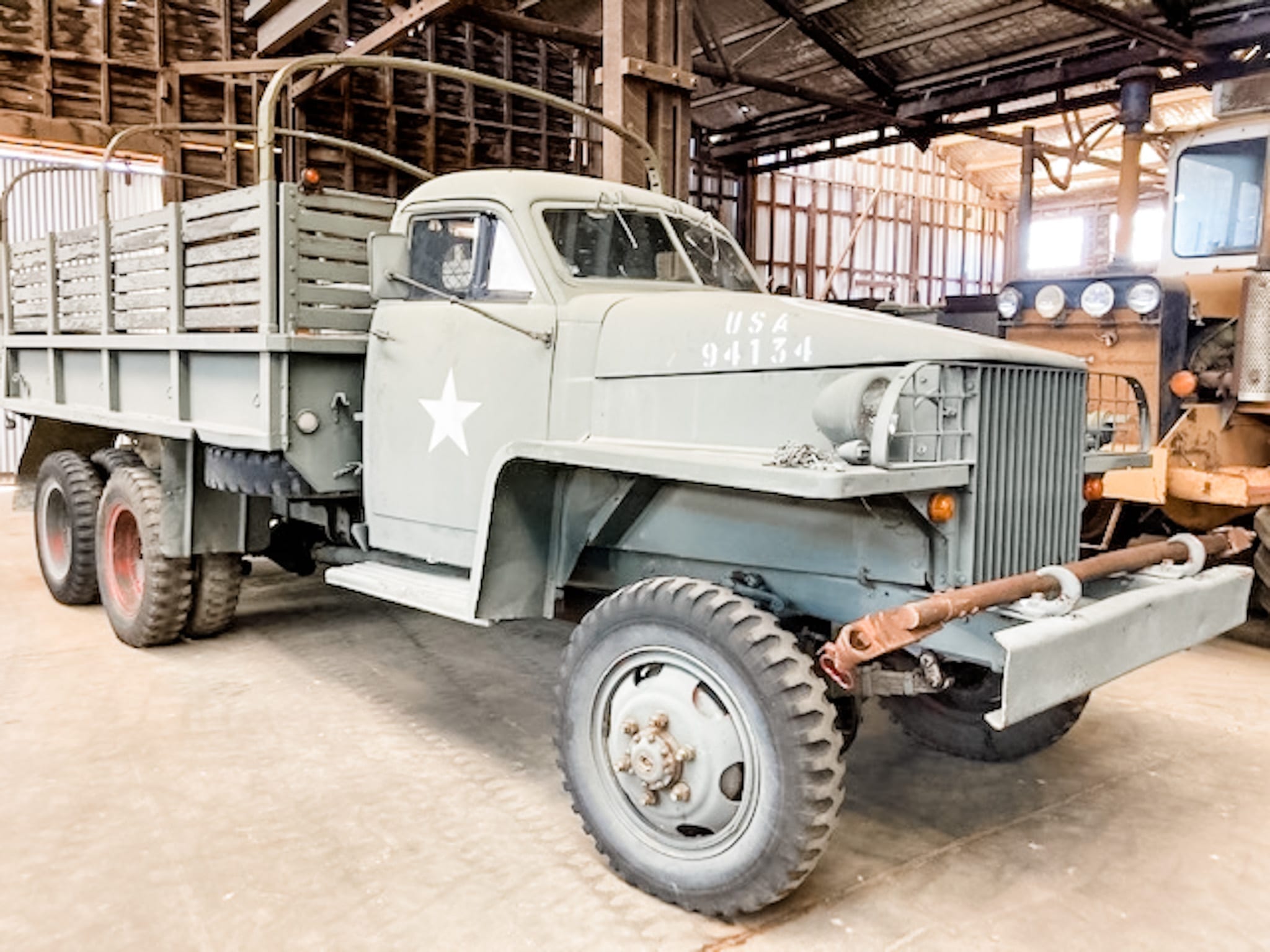 Another member of our group was brought up on a farm and he really enjoyed seeing machinery that had been in use during his childhood including an authentic, that is not pristine, combine harvester.
In all senses the museum is a community effort with volunteers staffing the museum and restoring items.  Sadly one of the locals, who was very involved in establishing the museum and working on restoration, died earlier this year. As the volunteers are mainly from Nungarin's farming community, a shortage of people, especially during the planting and harvesting seasons, may lead to restricted hours or even closure. Shutting the doors on this heritage museum would mean depriving WA of a chance to see this tribute to the Australian Army and farmers.
A café on the premises holds a community breakfast every Sunday. It is open for tea or coffee every day but does not sell any foodstuffs. There is local artwork on the walls and a small shop sells military history books and souvenir items such as stubbie holders.
Address: 26 Second Avenue, Nungarin
Phone: 08 9046 5040
Opening hours: Seven days a week, 9am until 4pm
Entry fees: $5 for adults, no charge for children when accompanied by an adult.
Restrooms: Yes. Wheelchair access is available.
Website: www.nungarin.com.au/nungarin-heritage-machinery–army-museum.
Find more places to visit in the Wheatbelt