Eaglestone Rock was yet another Rock to add to our tally during a recent Wheatbelt trip. Eaglestone Rock is on the western shore of Lake Brown. This area marked the boundary between the ancient Kalamaia and the Njaki Njaki people. Eaglestone Rock lies on Lake Brown's western shore.
Lake Brown was a completely unexpected sight. For one thing there was no water and for another it was covered in salt. Lake Brown is dry for most of the year but after significant rainfall, this salt lake becomes a fully functioning aquatic system. Flora and fauna also appear as buried seeds and eggs can lie dormant until activated by rainwater. When the lake is full, it is even used for water-skiing.
As salt lakes are classified as wetlands, Lake Brown is a fragile environment and although partly accessible to off road vehicles this could cause damage to both the lake and the vehicles.
The sands in the lake system around Eaglestone Rock contain alunite deposits. Alunite is used in the production of aluminium and potash.
After the stunning views across Lake Brown, Eaglestone Rock seemed an afterthought however most of our group decided to climb the rock. Apparently wedge-tailed eagles are frequent visitors to the top of Eaglestone Rock but they decided not to put in appearance the day we visited. The climb took around twenty minutes and a moderate level of fitness is needed.
Views are good and parts of the rock are used for rock climbing and abseiling. The area between Eaglestone Rock and Lake Brown are filled with wildflowers so it is also a good stop on a wildflower trail.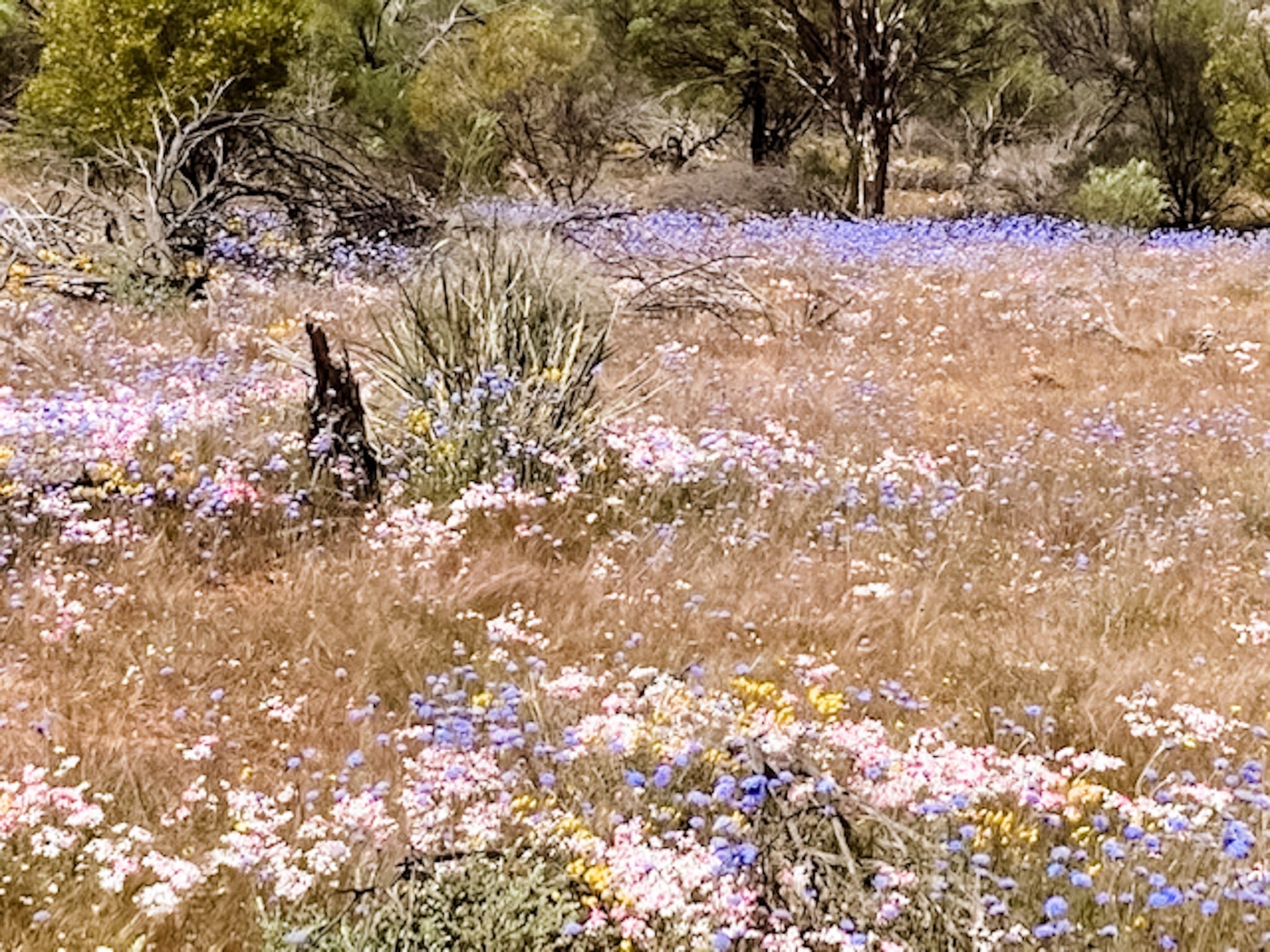 There are several parking and camping areas but there are no facilities.
Eaglestone Rock and Lake Brown are 26 kilometres from Mukinbudin along mainly red dirt, gravel roads which are well-maintained.
Find more places to visit in the Wheatbelt