The annual Sou'West Vintage Fest takes place every November in Yallingup. Held in the grounds of the iconic Caves House it is a celebration of all things vintage and retro. The one-day event has market stalls, food stalls, live musical entertainment, a classic car display, and culminates with the Best Beard competition and the Miss Sou'West Vintage Fest Pin-Up Parade.
The market stalls boast a selection of vintage homewares and furniture, clothing and accessory stalls where you can pick up your latest outfit; or, for the hipster in your life, maybe some beard paraphernalia from The Audacious Beard Co.
The car show has a fantastic display of Hot-Rods and Classic cars for you to drool over; there were lots of people reminiscing whilst checking out the Kombi vans (what is it about Kombi vans that invokesuch feelings of nostalgia?)
Along with the food stalls the hotel is open all day for food and drinks, so there's no chance of you going hungry.
The highlights of the festival are the "Best Beard" competition where many a distinguished gentleman wows the crowd with their well groomed and pomaded facial hair; and the Miss Sou'West Vintage Fest Pin-Up Parade. The Pin-Up parade is a delightful celebration of women of all shapes and sizes, where the contestants are not judged by unrealistic expectations of beauty and the perfect body, but are rather encouraged to showcase their natural beauty and confidence to the obvious delight of the cheering audience.
Live music is featured during the day, but the place really comes alive after the competitions have ended and the dance floor is taken over by swing dancers and "old timers" reliving the music of their youth.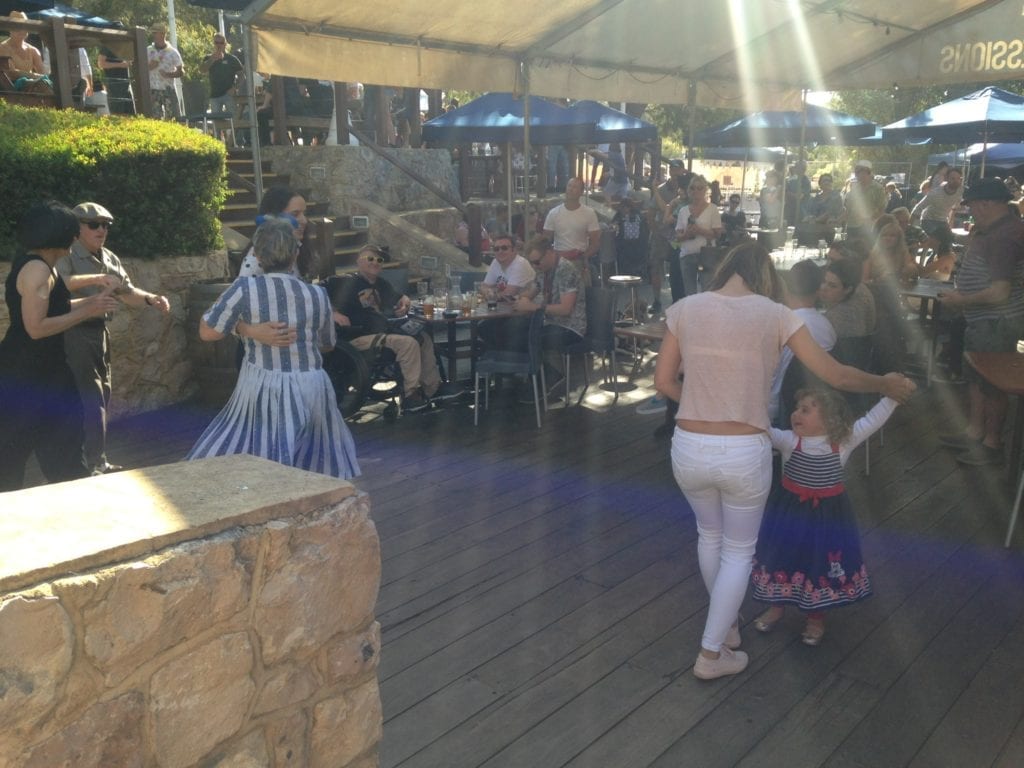 With free entry to the festival, it is a great day out for the whole family with something for everyone, including your four legged friend who is welcome in the Hotel grounds.
Details:
Where: Caves House Hotel and Gardens, Yallingup
Date: Early November, annually.
Contact and information: thesouwestvintagefest@gmail.com
Facebook: The Sou'West Vintage Fest