If you love a river cruise, but perhaps don't have the budget for an organised tour, how about taking a trip on the TransPerth Ferry! We had been for a walk along the South Perth foreshore and completely spur of the moment decided to hop aboard and take the quick trip to Elizabeth Quay!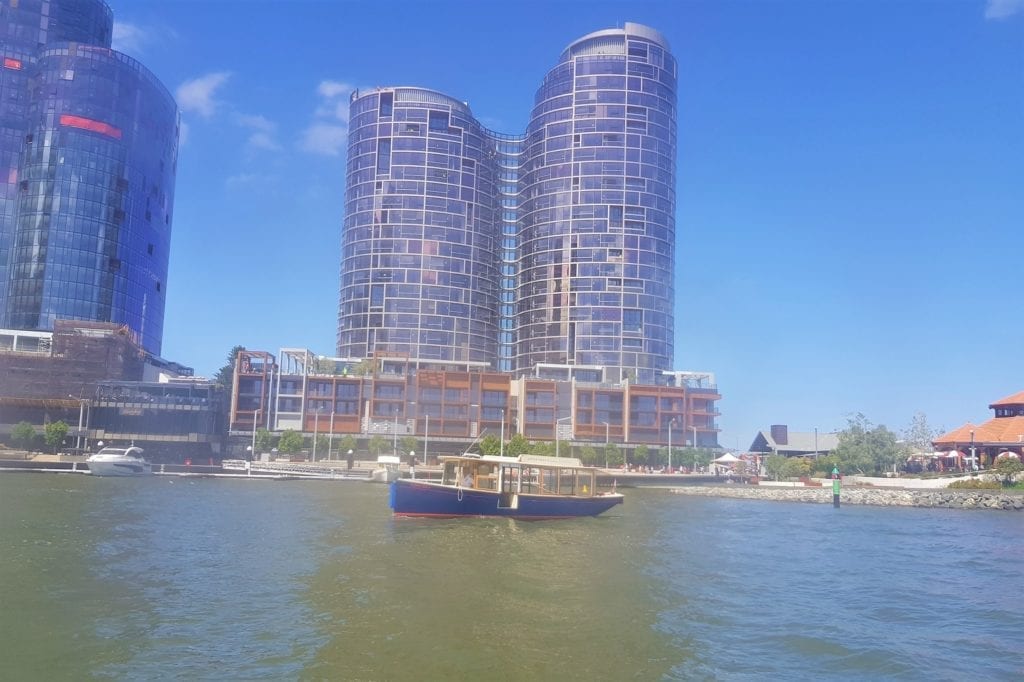 The ferry departs regularly from Mends Street Jetty at South Perth and arrives at Elizabeth Quay just eight minutes later. It is a comfortable ride, with plenty of windows to enjoy the Swan River and 360 degree views to Kings Park, the Perth Hills and the city.
Seating is comfortable, and there are plenty of spots to sit, wheelchair access via ramps and dedicated spots on the ferry and wide walkways for easy access.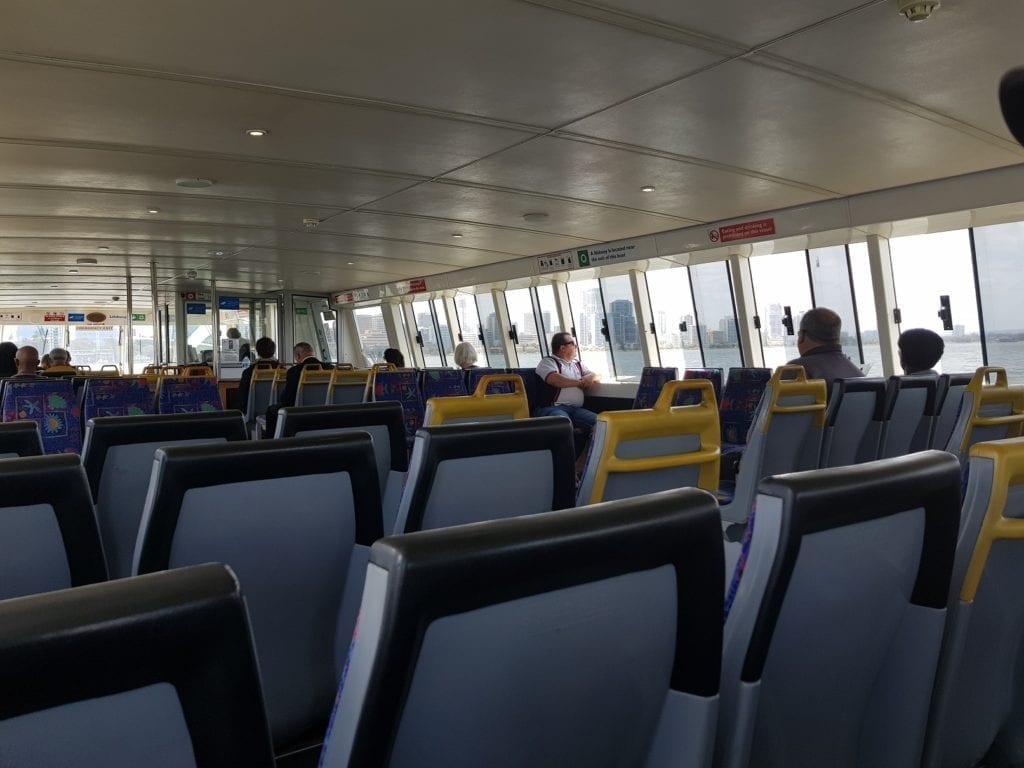 I took my grandson who just loved it!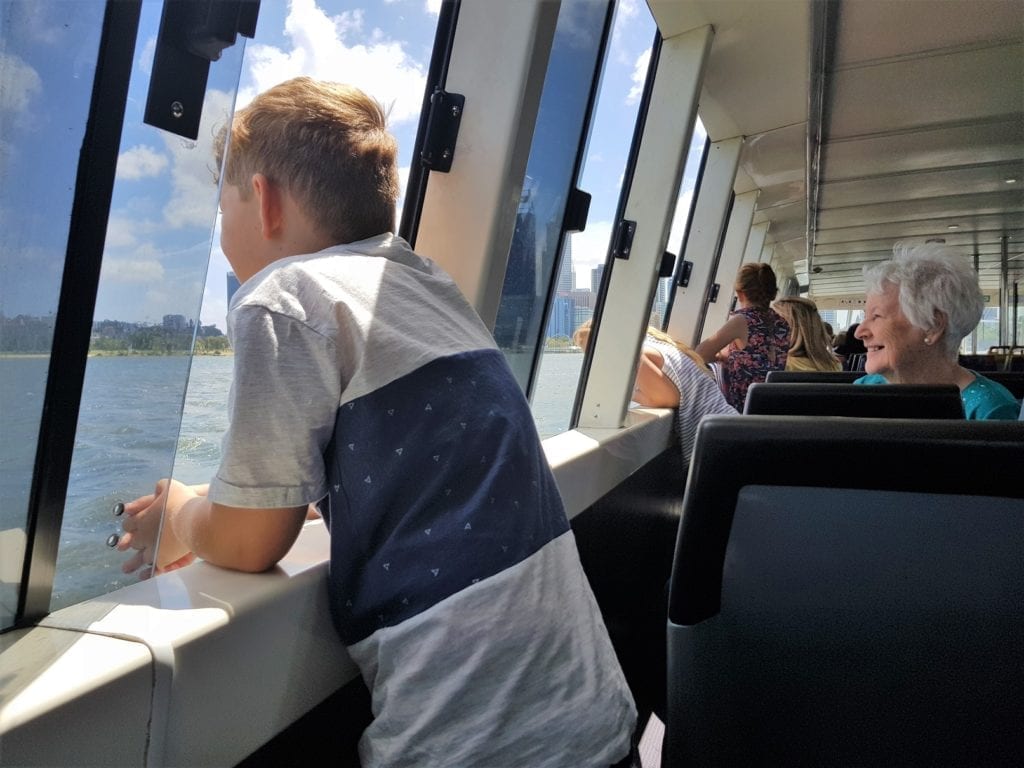 We had a delightful two hours at Elizabeth Quay. We walked a full loop around and over the bridge, enjoyed a ride on the beautiful Elizabeth Quay Carousel and even stopped for a tasty lunch at The Island. See the Seniorocity to Elizabeth Quay here.
The alternate trip, EQ to South Perth is just as pleasant. Currently (March 2019) there is a large redevelopment of the Mends Street Jetty happening, but there are still plenty of cafes about and it's a lovely spot to stroll along the river.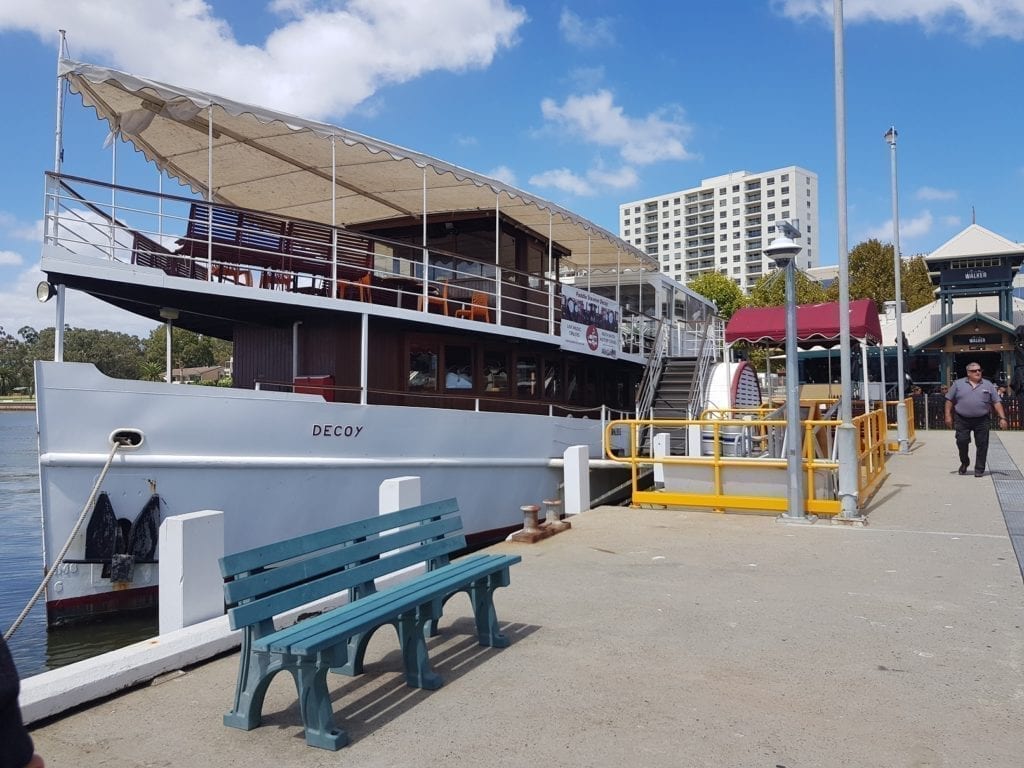 Cost
The best thing about the TransPerth Ferry is that it is FREE for seniors and pensioner Smartrider travellers in off-peak times. Even if you pay, the cost is no higher than $2.20. We got return tickets, which works out cheaper than buying a ticket each way. This gave us a 2 hour time limit to return in, but we easily fit all we wanted to do into that time.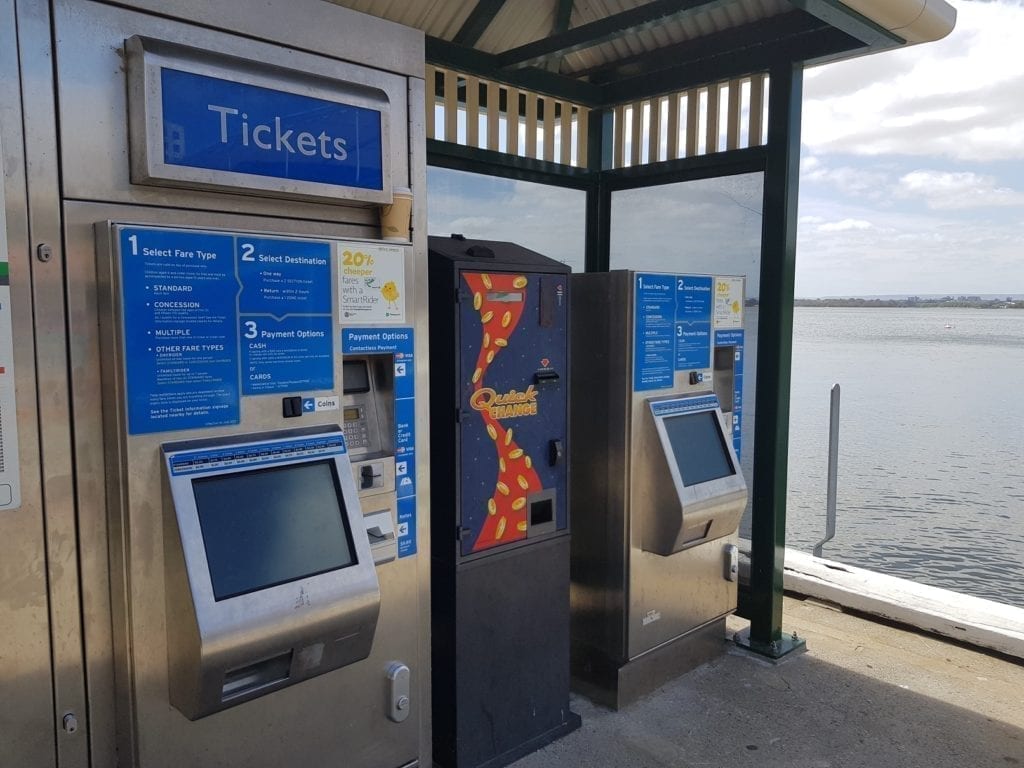 I highly recommend taking a trip on the ferry and discovering either South Perth or Elizabeth Quay.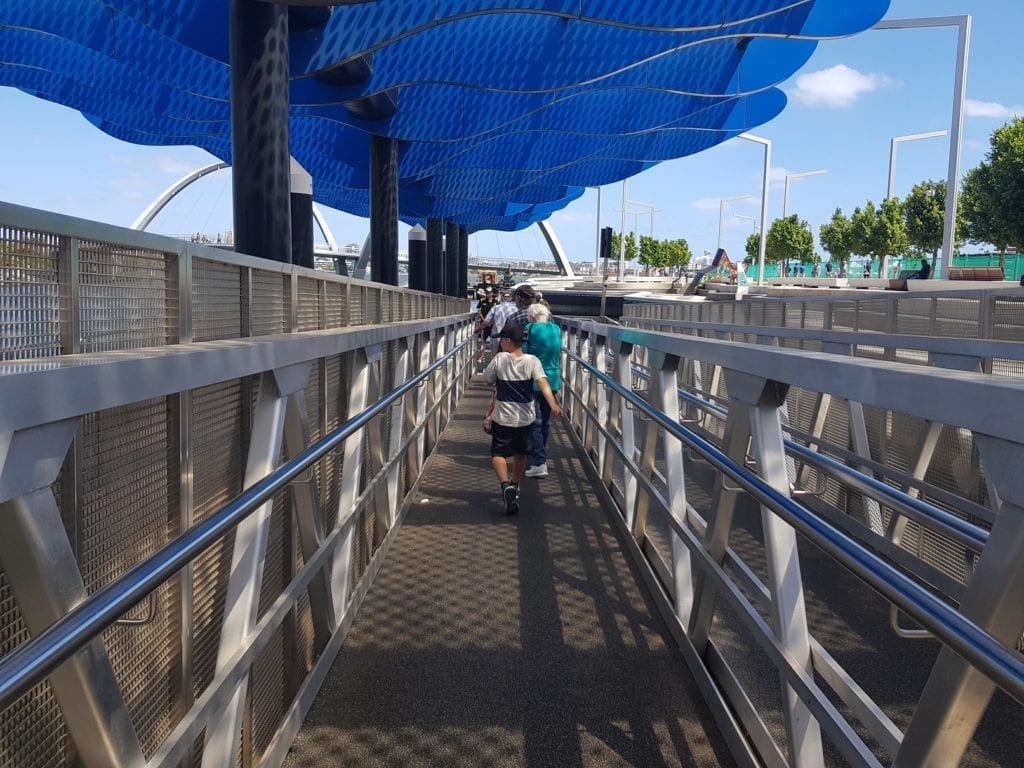 It's a wonderful, low cost day out in Perth.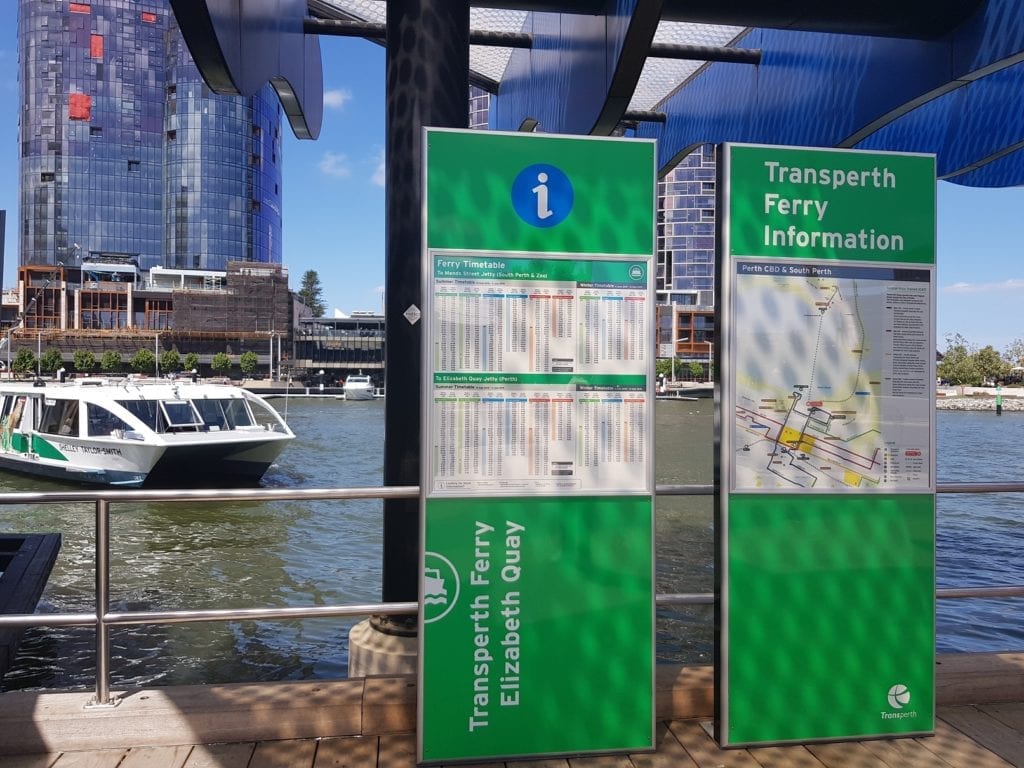 See the TransPerth Ferry timetable here.