If you're looking for a cosy place to dine, you can't go past The Henley Brook, a Swan Valley spot. It's advisable to make a booking at the immensely popular venue, affectionately known as "The Hen". There's plenty of seating outside, but if you'd like to sit inside, then it helps to book. The pub-restaurant has lots of country charm with exposed bricks, timber beams and even vintage horse saddles. The cosy bar has many local beers on tap, as well as other WA craft beers, wines and ciders. We enjoyed a birthday lunch close to the roaring open fire, which was crackling away.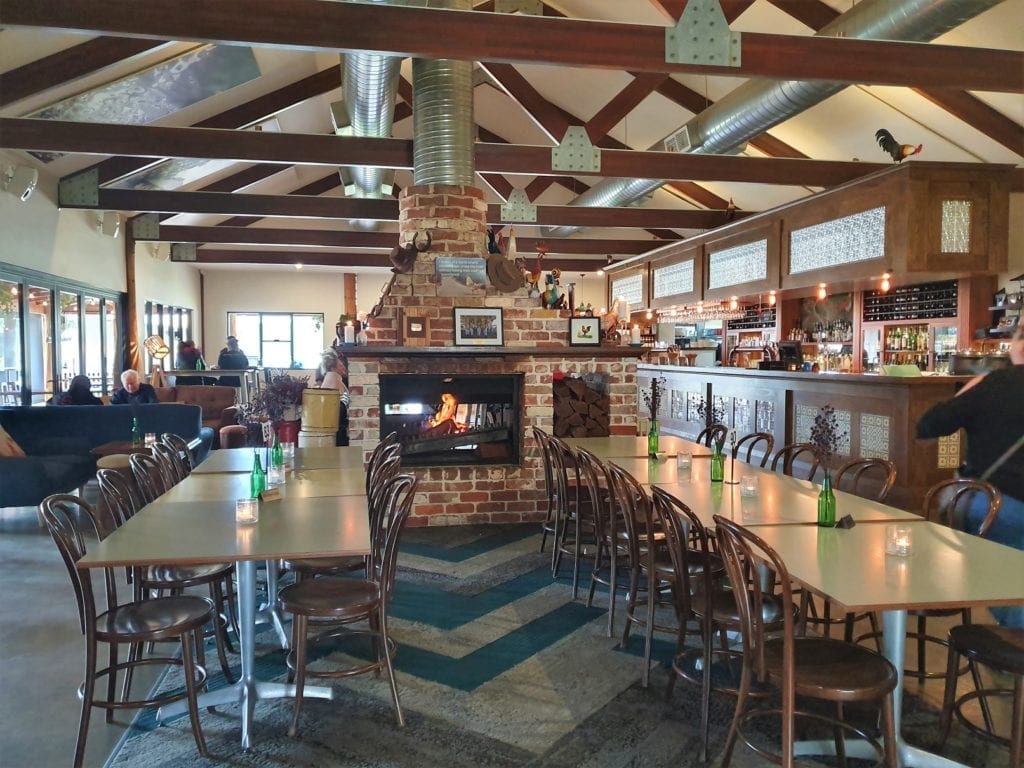 The Food
The menu has lots of choice with pub-style favourites like salads, burgers, parmys, share food and more. Out the back, there's a wood fired pizza oven, which was getting a good work out in the school holidays.
My pick was the barramundi fillet, $30. It sounded a little different, with spiced cauliflower rice, sumac dukkah, artichoke, roasted zucchini and baba ghanoush. I was worried spiced meant "spicy", but it wasn't at all. It was more fragrant with middle eastern/north African flavours and I loved it.
My husband, was pleased with his choice of slow cooked pork belly, $32. It was presented beautifully with crispy crackling. The pork belly itself was moist and delicious. Underneath, was a creamy mash, fresh green beans and gravy.
Afterwards, we indulged and shared a rich sticky date pudding.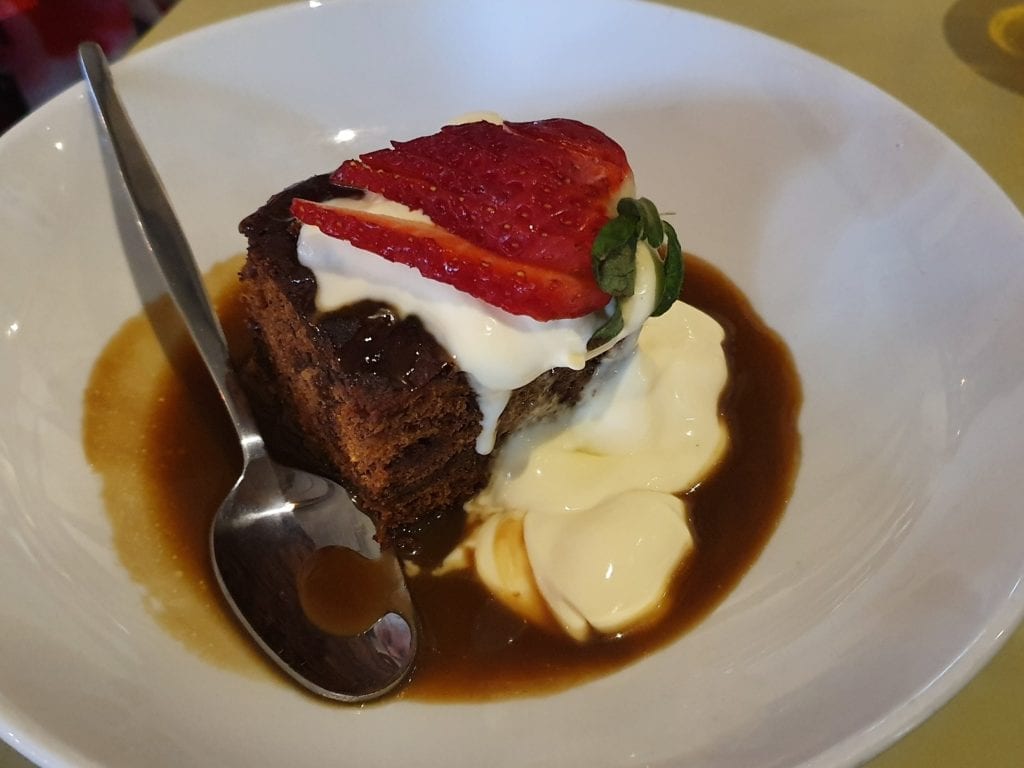 Outside, there's plenty of seating under the veranda, overlooking the big grassed area. It's ideal for grandkids, with plenty of room to roam, a play kitchen, logs to climb and great for a ball game too.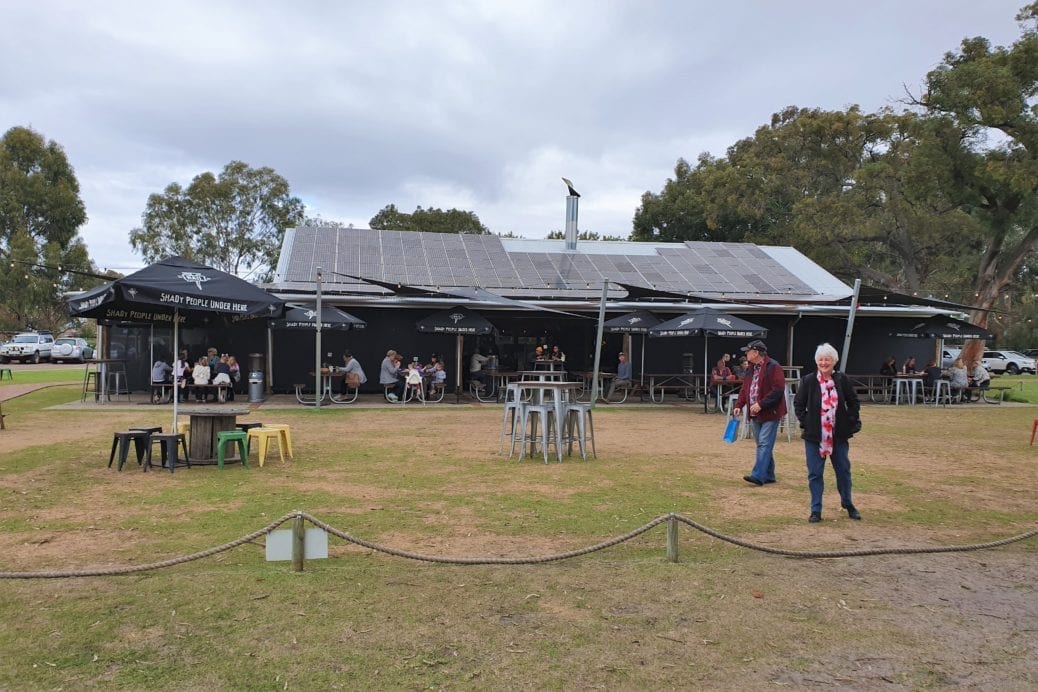 We really enjoyed our lunch at The Hen, which is open 7 days a week. I was struck by how friendly and engaging all the staff are, we were made to feel very welcome. It's not our first visit and it won't be our last.
The Henley Brook, Swan Valley

– The Details

Address: 9810 West Swan Road, Henley Brook.

Phone: 9296 2985

Parking: There is plenty of parking, including an overflow carpark at this busy venue.

Website: thehenleybrook.com.au

Find more places to dine in Perth here.