If you love an historic pub, The Mundaring Hotel (which is 120 years old), is well worth a visit.
Recently, it's enjoyed a revamp by the new owners, who also run the nearby Parkerville Hotel. Found in the heart of Mundaring, there's many different areas to sit and enjoy a pub meal. Relax in the large beer garden, or sit indoors in the lounge, or dine in the lovely restaurant and enclosed conservatory/patio.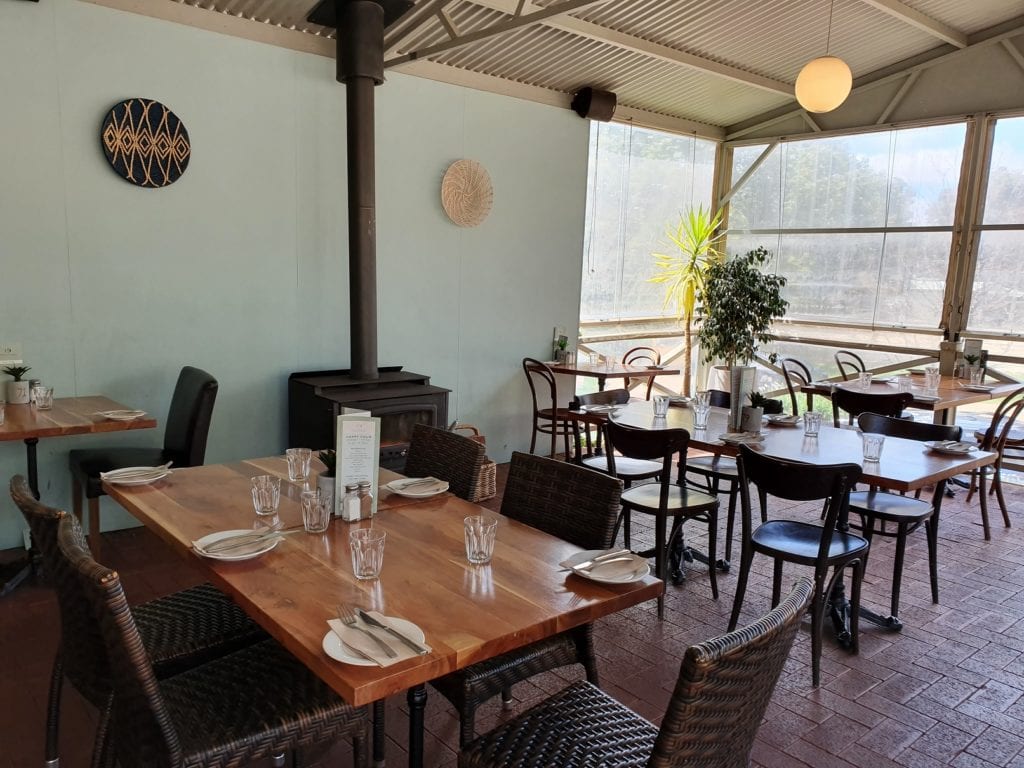 In cooler months there is a cosy wood fire.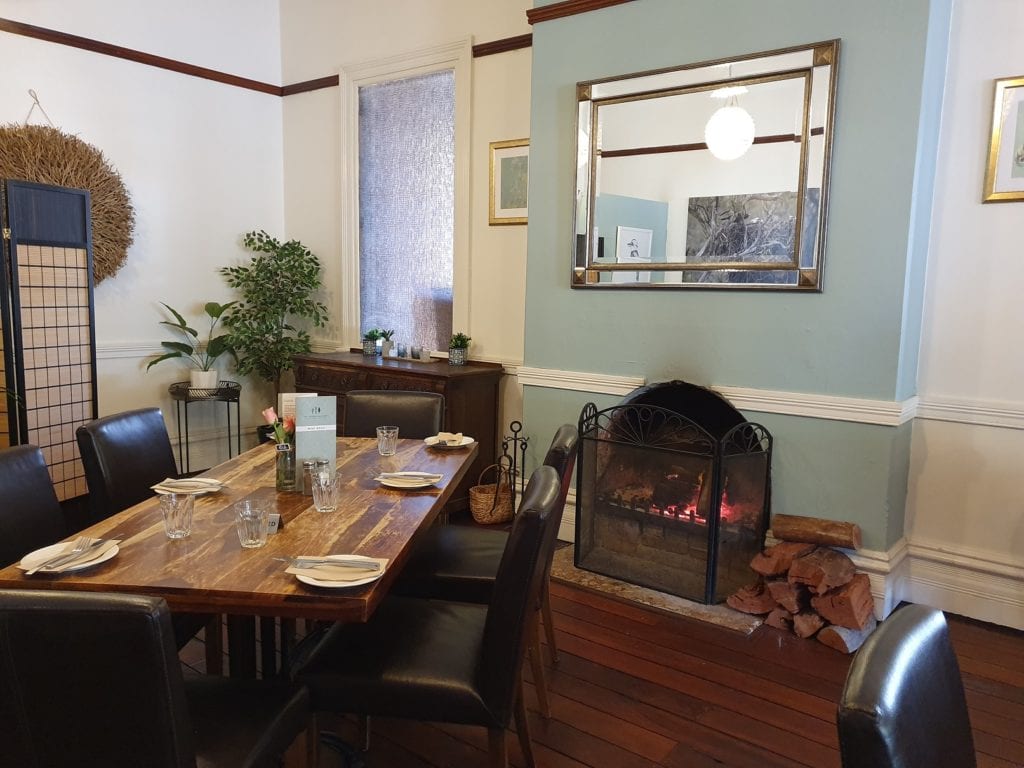 We enjoyed a little sunshine in the beer garden, with our grandson, so we could watch him play on the children's playground. There's plenty of tables on the lawn (watch the wobbly benches!), as well as picnic tables on the paved terrace area. The Mundaring welcomes dogs too.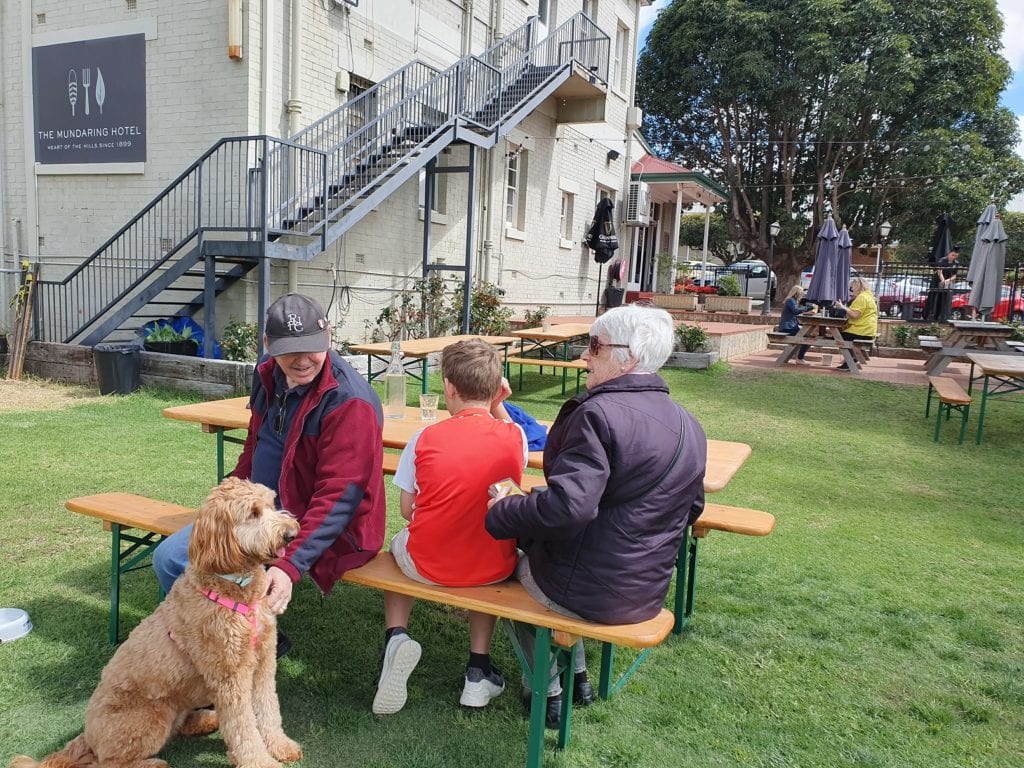 The sandy play area has a slide, cubby house with swings, climbing wall and more for kiddies to explore. There are also children's activity packs for sale inside the bar.
The menu features traditional pub fayre, as well as daily specials, like a parmi night and curry evening. If you dine outside, you can still enjoy the full menu, though order at the inside bar.
I liked the rich pot pie. The homemade beef cheek pie ($27) is brimming with slow cooked braised beef cheeks in a port wine and vegetables and topped with golden puff pastry. The pie is served with chips and salad on the side.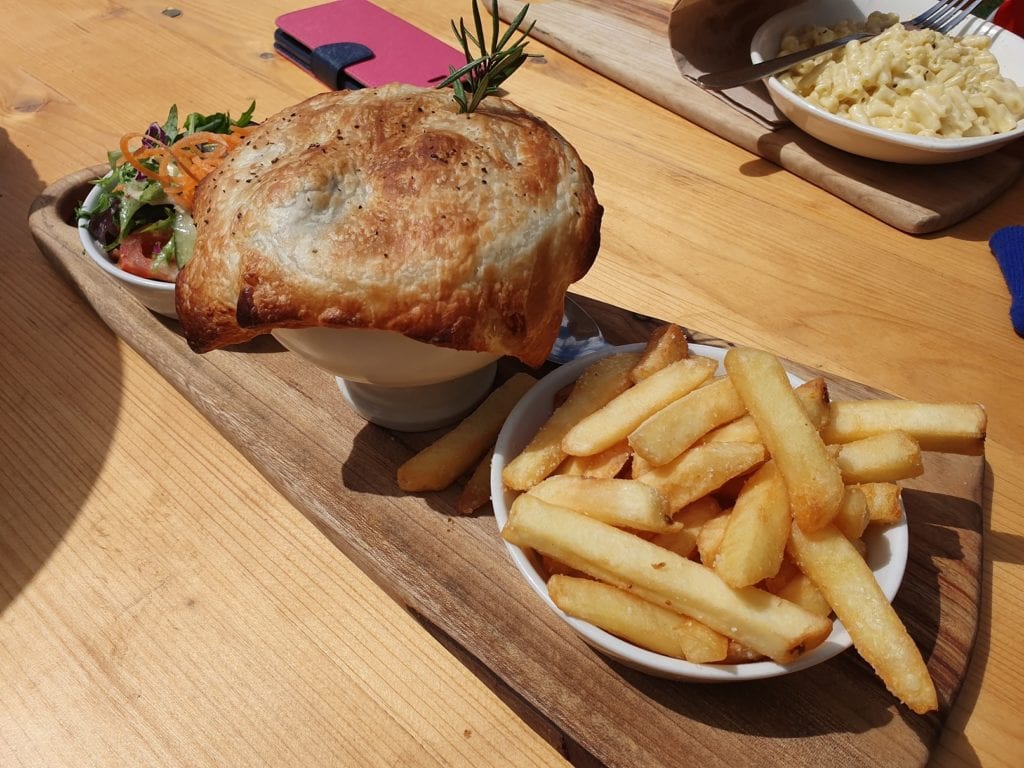 My husband enjoyed the Steak Sandwich ($24). Under the previous owners, the pub had won an award or two for its steak sanga. The new version is also good. A nicely cooked minute steak is on Turkish bread with bacon, lettuce, tomato, cheese, caramelised onion relish, homemade aioli and tomato sauce. Chips are on the side.
We enjoyed our lunch at the Mundaring Hotel. The food is tasty and reasonably priced, though after a hiccup with our daughter's meal, we thought the service could be more efficient. Worth a drive up the hill.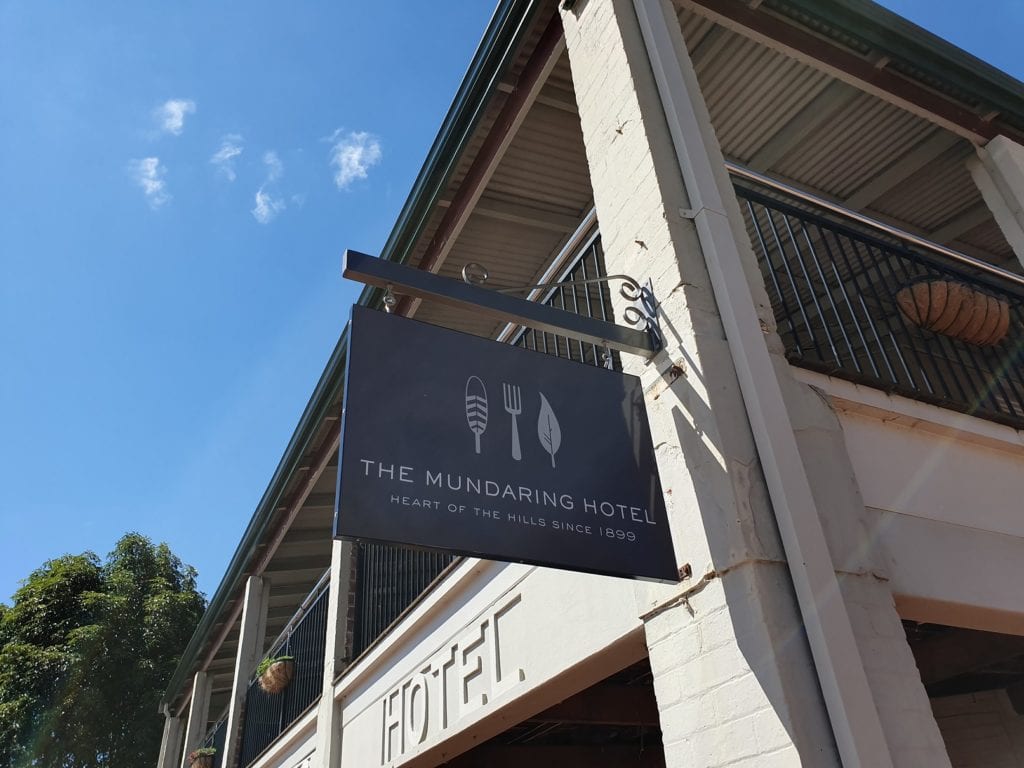 The Mundaring Hotel – The Details
Address: Corner Nichol & Jacoby Street, Mundaring.
Website: www.mundaringhotel.com.au
Parking: Plenty of parking on the street.
Grandchild Friendly: Yes, play area, high chairs and children's menu.
Dog Friendly: Yes, dogs are welcome in the outdoor area.
Find more pubs, cafes and restaurants in Perth here.