There's a new Dome Café at Deep Water Point Reserve in Mount Pleasant, which is a stunning spot to enjoy. Popular for swimming, boating, water sports, walking and picnics – it can be very busy. Recently, there's been upgrades including a new boat ramp, children's play equipment, BBQs and the Dome café.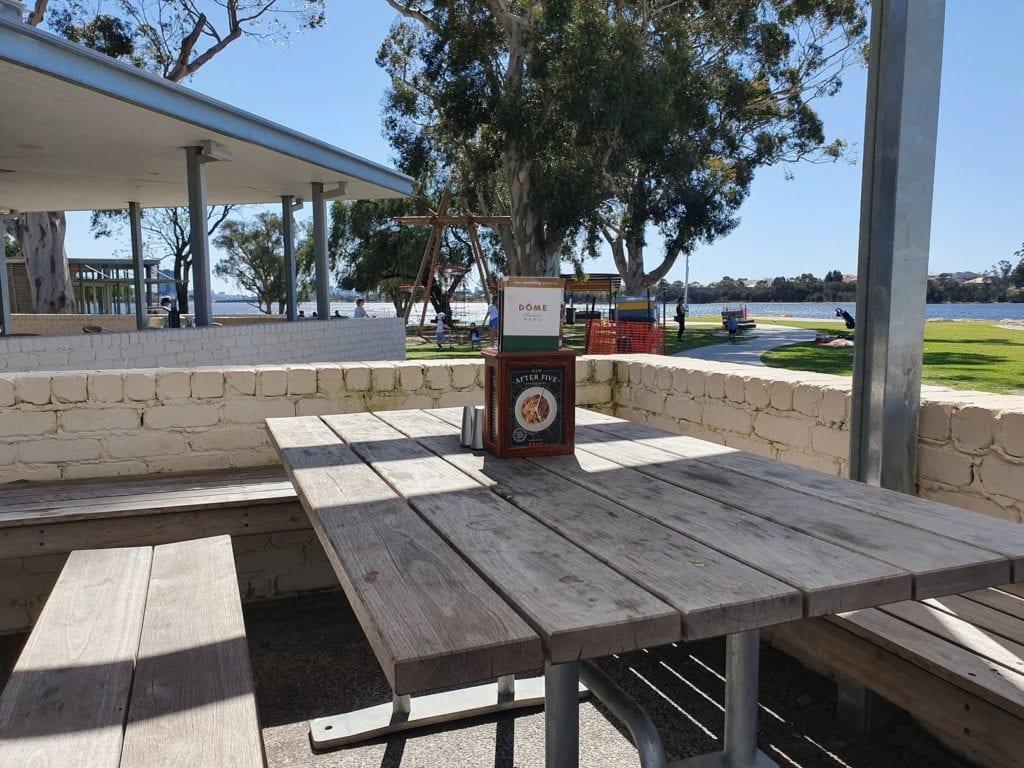 The view overlooking the Canning River makes this Dome café a popular place all day long. The huge Dome Café, has plenty of space inside to pull up a chair. The spot by the fireplace looks particularly inviting.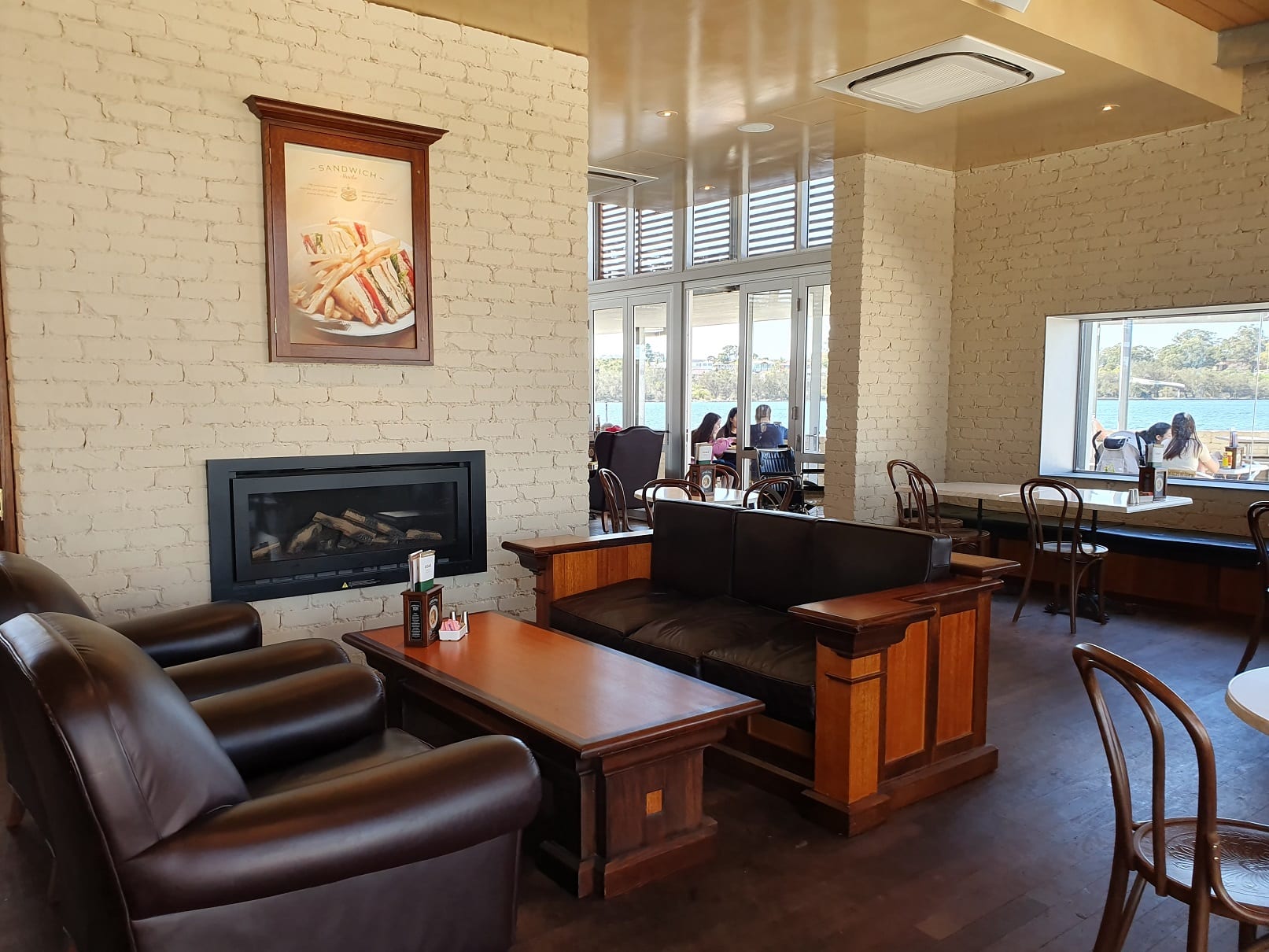 We made the most of the spring sunshine and sat outside, where we could gaze over the water and dolphins frolicking. You might just be able to make out a fin!
The affordably priced menu has many eating options and is guaranteed to have something to suit everyone's tastes for breakfast lunch and dinner. If you're after a light snack or treat – the display cabinet is always full of all sorts of sweet and savoury goodies.
We found the service very friendly. On ordering we were given a buzzer, only to find it never buzzed! It's actually a GPS tracker, so the wait staff can bring our order to whichever table we choose to sit at. Very nifty technology! We ordered a slice of berry cheesecake.
As well as a couple of coffees.
Dome Café in Mound Pleasant is indeed a very pleasant spot. It's full of all the character that we enjoy at Dome cafes around Perth. We'd happily return.
Dome Café, Deep Water Point Reserve – The Details
Address: 100 The Esplanade, Mount Pleasant
Phone: 9364 1115
Open: 6am to 9pm, 7 days a week.
Website: www.domecoffees.com
Parking: Though there appears to be plenty of parking spots, much of this is reserved for boat trailers and it can be tricky to find a spot in peak times.
Find more cafes in Perth here.