A river walk in Perth is a wonderful way to stretch your legs and enjoy a little sunshine, along with great views. The Coode Street Jetty walk, along the South Perth foreshore is a great place to start, as it is totally flat and you can stroll along the footpath at your own pace.
We started our walk at the Coode Street Jetty carpark, which is free. From here we walked west, towards the Mends Street Jetty at South Perth, which is an easy 2km round trip.
If you'd like a drink and bite to eat before or after your walk, the carpark is right next to the BoatShed Café and Restaurant.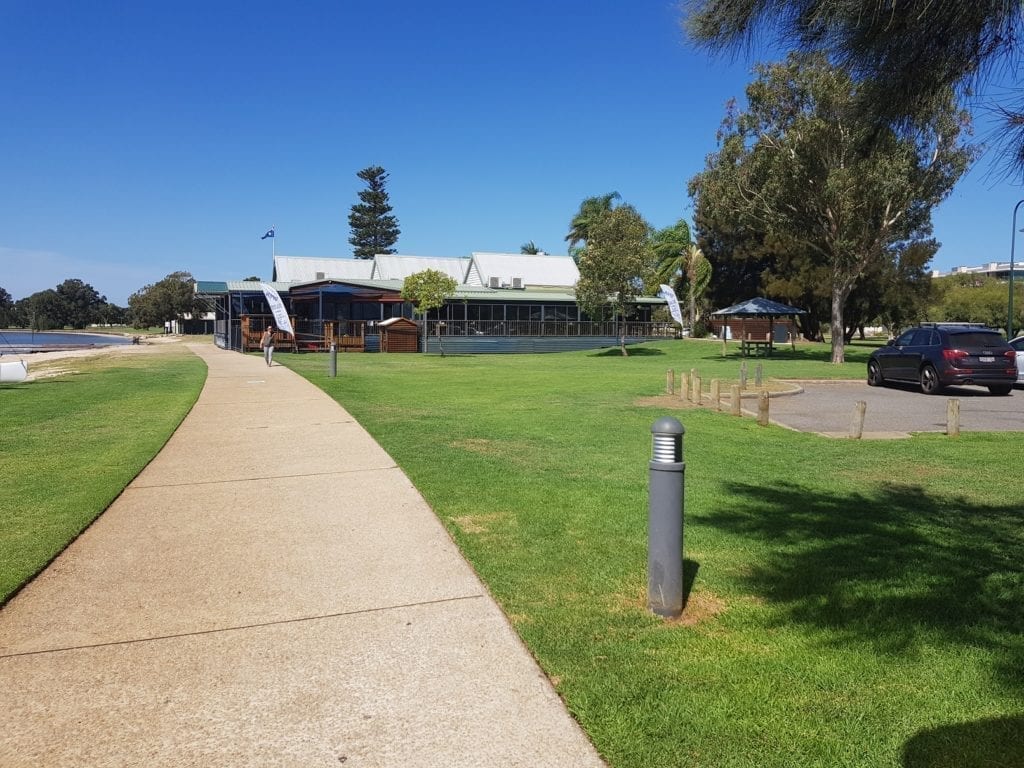 Take an empty water bottle along and fill up with ice cold filtered water for a small fee. Much cheaper than buying bottled water!
The path takes you right along the Swan River, past a wetlands area, scented gardens, and playgrounds if you have grandkids tagging along. You'll also see a plethora of birds and people boating on the water. If you need to stop along the way, there are lots of benches to sit and watch the world go by.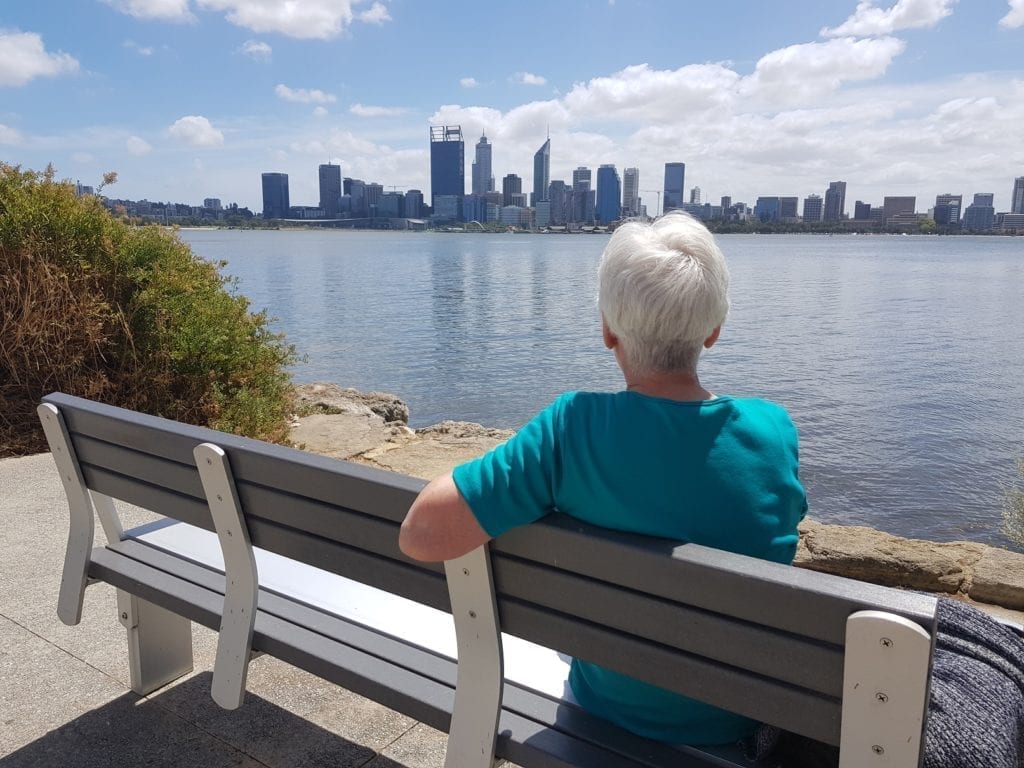 At Mends Street Jetty there are several waterfront restaurants, where you could stop for a bite to eat. Cocos is rather posh and there are more affordable option like Mister Walker on the jetty, which also offers a take away window.
There are also many covered picnic tables and BBQs along the walk, if you'd like to pack your own picnic.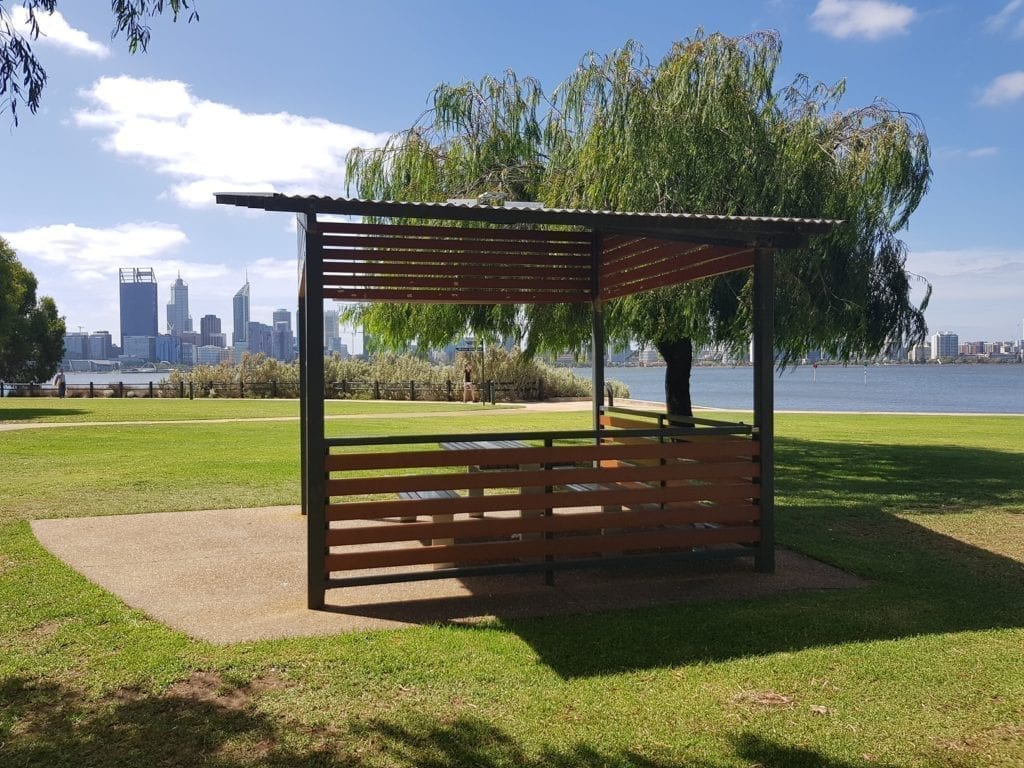 We took the 8 minute ferry ride to Elizabeth Quay and enjoyed a lovely lunch at The Island. After lunch, back on the South Perth Foreshore, our grandson played in the Scented Gardens Playground. There are also public toilets located here.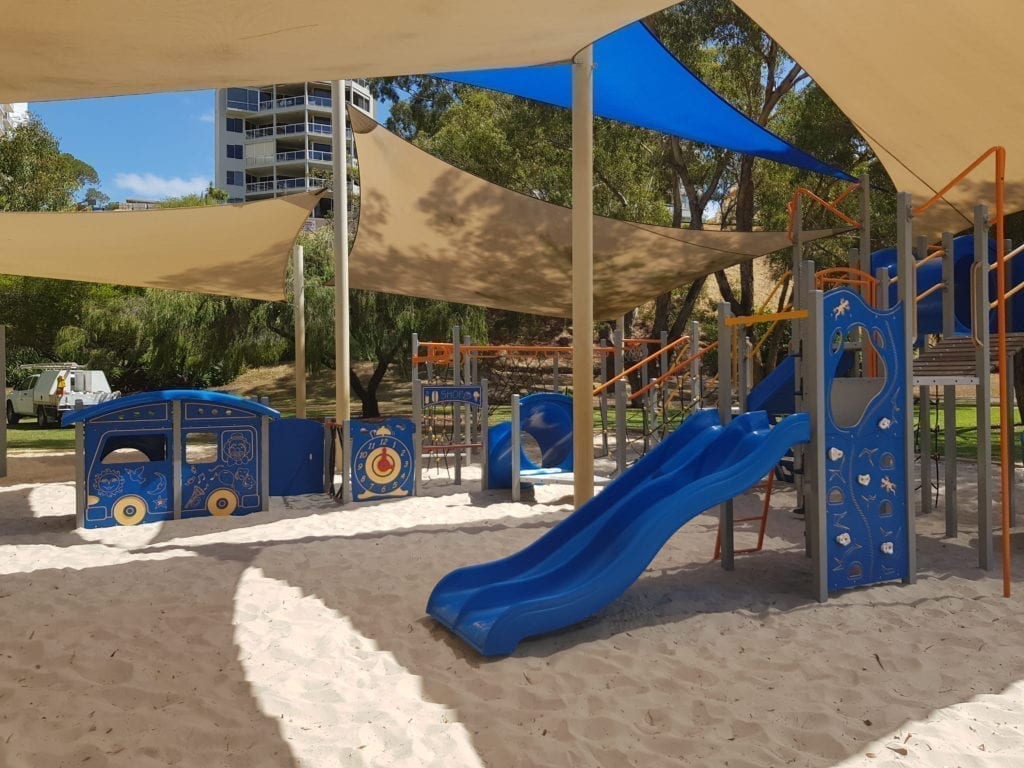 The Scented Gardens themselves are a manicured corner filled with fragrant botanicals like lavender and rosemary.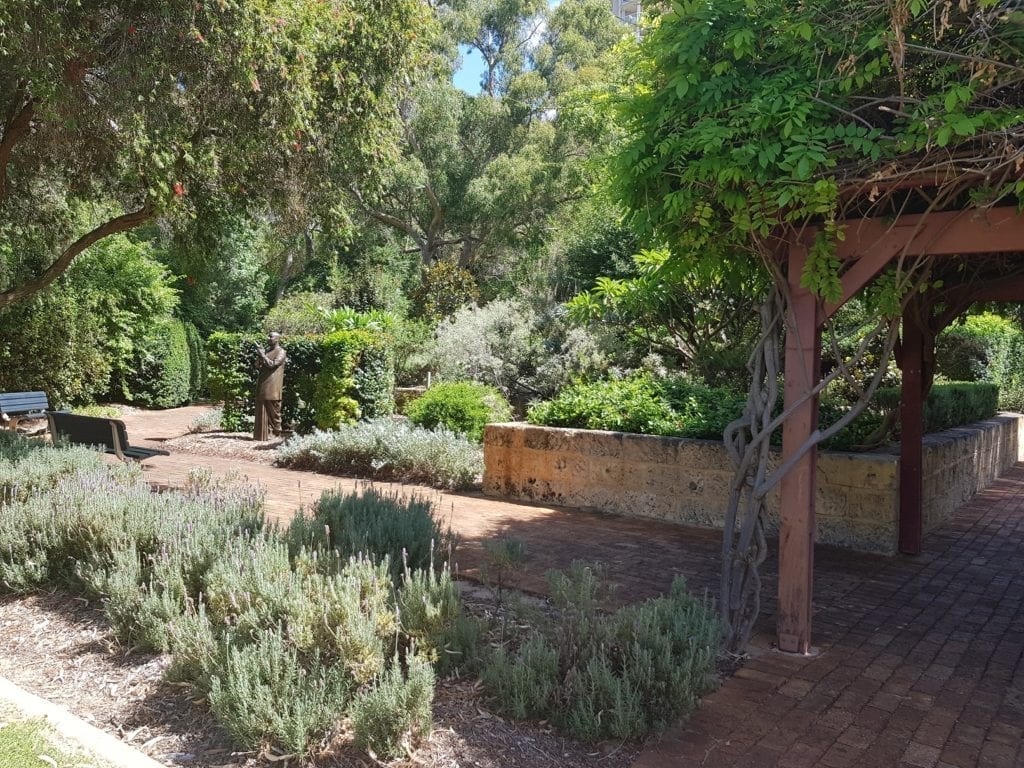 Next to the gardens is a wetlands area, with a raised walkway wining through the dense trees.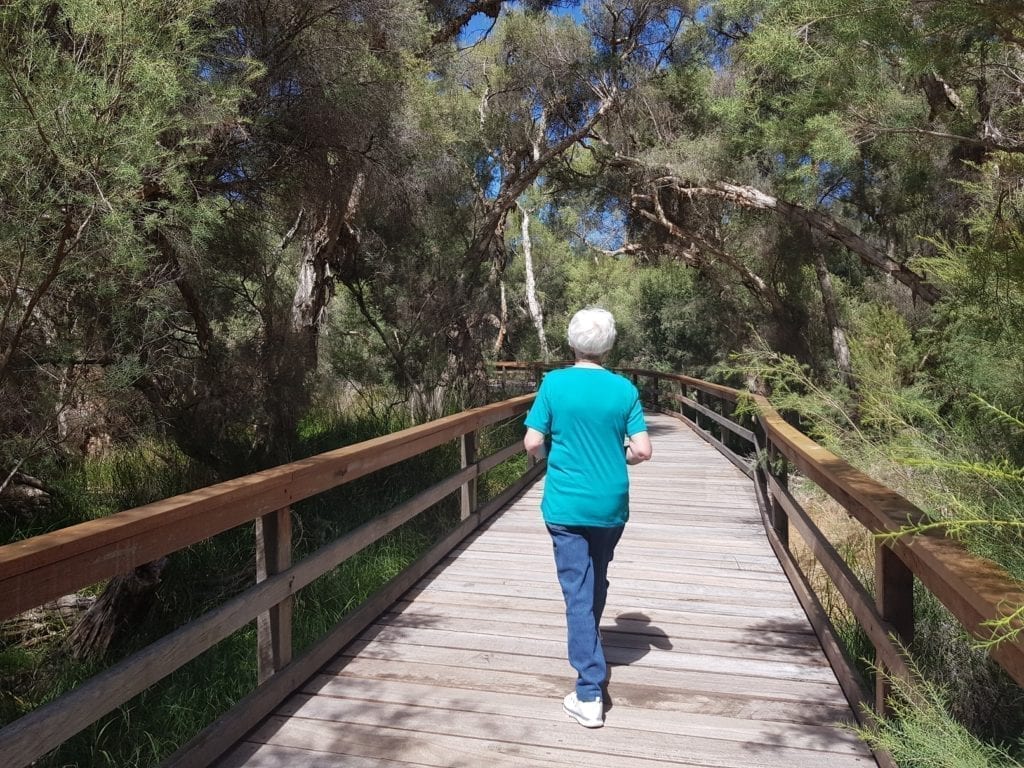 It is a very easy walk, just keep vigilant of cyclist and joggers by keeping left. The flat marked footpaths make this walk very wheelchair, pram and bike friendly too.
See our guide to walking in Perth for more walking ideas.