The John Forrest Wild Flower Tavern is quite unique. In the heart of the John Forrest National Park, it is an old-fashioned tavern with a couple of beer gardens and around sixty kangaroos as neighbours!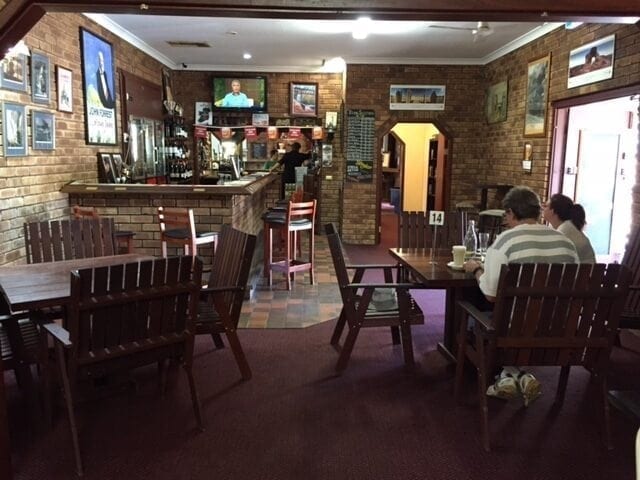 Although the outside areas are fenced off, the kangaroos are quite happy to use the front entrance to wander through and queue for (veterinarian approved) food and water. Bar staff can identify the kangaroos with one glance – we met Cranky pants and Mangy while we were there.
The tavern was busy with lots of walkers requesting that their water bottles be refilled, which the staff did cheerfully, but service to paying customers suffered as we waited in line for soft drinks, wine and beer!
Serving familiar pub grub – Chicken Parma ($21), Fish and chips ($19.5), Porterhouse steak ($29), Caesar Salad ($15) – the tavern has three bars which really seemed to stretch the bar staff.
We opted for the Angus burger with salad and chips ($14.5). As we were a party of eight and the tavern was busy, we expected a long wait but the food was delivered within 25 minutes and all at the same time. The burger was good with rocket, tomato, beetroot, onion and mayonnaise on a toasted bun and the chips were ample for lunchtime.
Sitting outside on a sunny WA day watching the kangaroos and the swooping parrots is a lovely way to relax after a walk in the park but I do wish that the floors and wooden tables were cleaned much more regularly. Wildlife has a habit of leaving 'calling cards' behind and that's not pleasant for children or adults.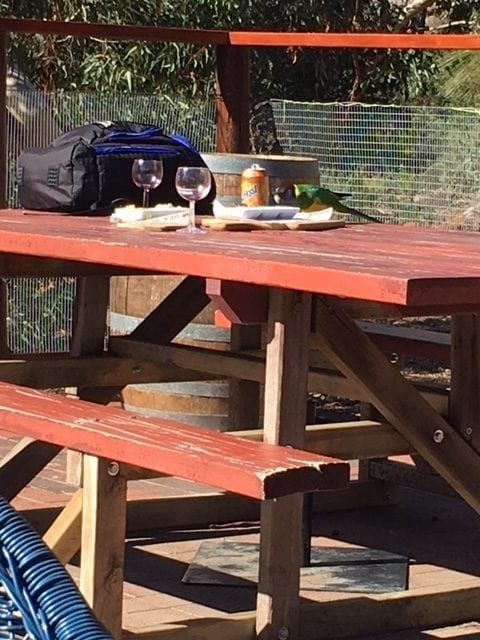 Food is served from 11am until 3 pm every day and 11 am until 4 pm on Sundays. Dinner is only served on Monday evenings. Patrons need to pay the Park entrance fee. Parking is plentiful and ACROD spaces are available.
Address: John Forrest National Park, Park Road, Hovea, on the Great Eastern Highway
Phone: 08 9298 8297
Reservations: No
Opening hours: Seven days, 11am – 8pm
Gluten-free options: Bread and rolls only
Entertainment Book: No
Website: No