Sittella Winery is a beautiful spot in the Swan Valley, surrounded by lush vineyards. As with most trips to Winery restaurants, we like to head to the Cellar Door first, to find the best bottle of vino to enjoy with our lunch. Afterwards, we sat out on the veranda, which has sweeping views of the grape vines.
There's also a dining room inside, which is a cooler place to sit in warm weather. The restaurant has a festive feel – the winery is a popular spot for groups celebrating special occasions.  At times the restaurant can get quite loud, though it's a jolly atmosphere.
Drinks
Sittella's drinks menu has a great selection of their wines. There's also WA craft beer, soft drinks, tea and coffee on offer. The smooth Sittella Pinot Noir is a very nice drop.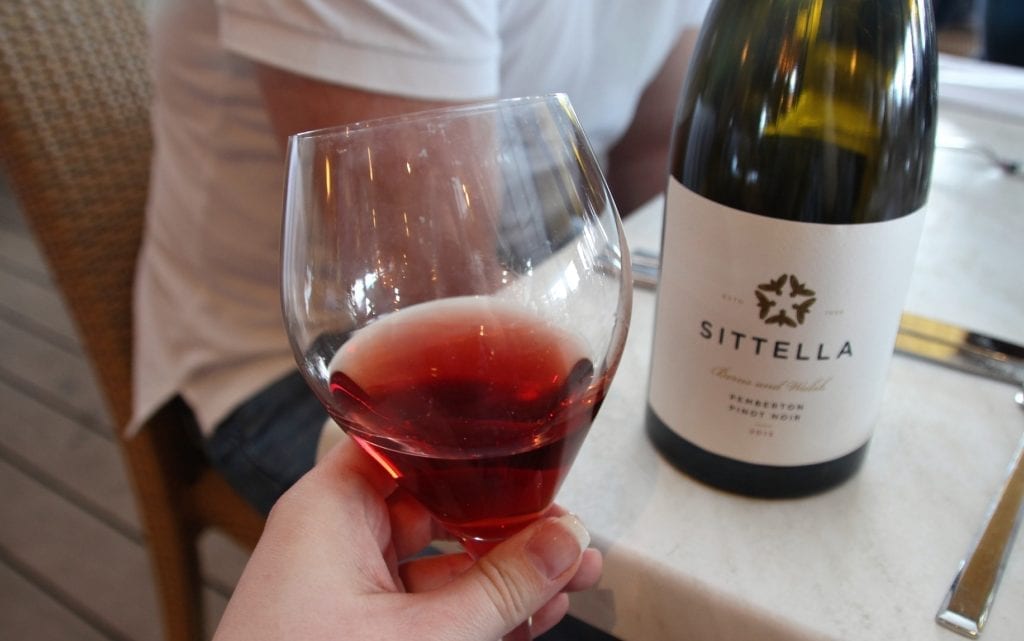 Food
Sittella has a delicious sounding an a la carte menu. We chose the Sunday set menu, which at $58 for 3 courses, is good value. It changes weekly and gives you a choice of a few dishes for each course, as well as gluten free and vegetarian options. Here's what we ate:
Entree: Seafood chowder, with garlic scented crouton and red capsicum pesto.
Handmade potato and ricotta gnocchi with shaved rabbit, roasted vegetables, tomato and basil.
Mains: Roasted thick sliced rib eye beef with a small Yorkshire pudding, duck fat roasted potatoes, mushrooms and red wine gravy.
Slow roasted pork belly with pickled red cabbage, roasted apple and a cranberry glaze.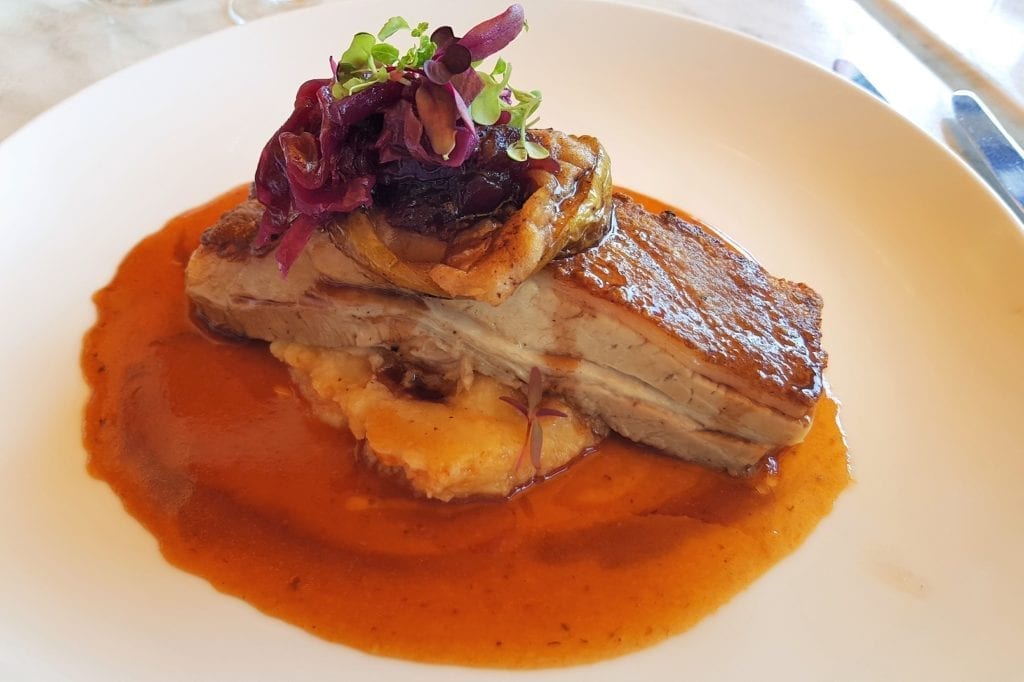 We also received a bowl of steamed veggies with our mains.
Dessert: banana and pineapple crème brulee with a scoop of ice cream.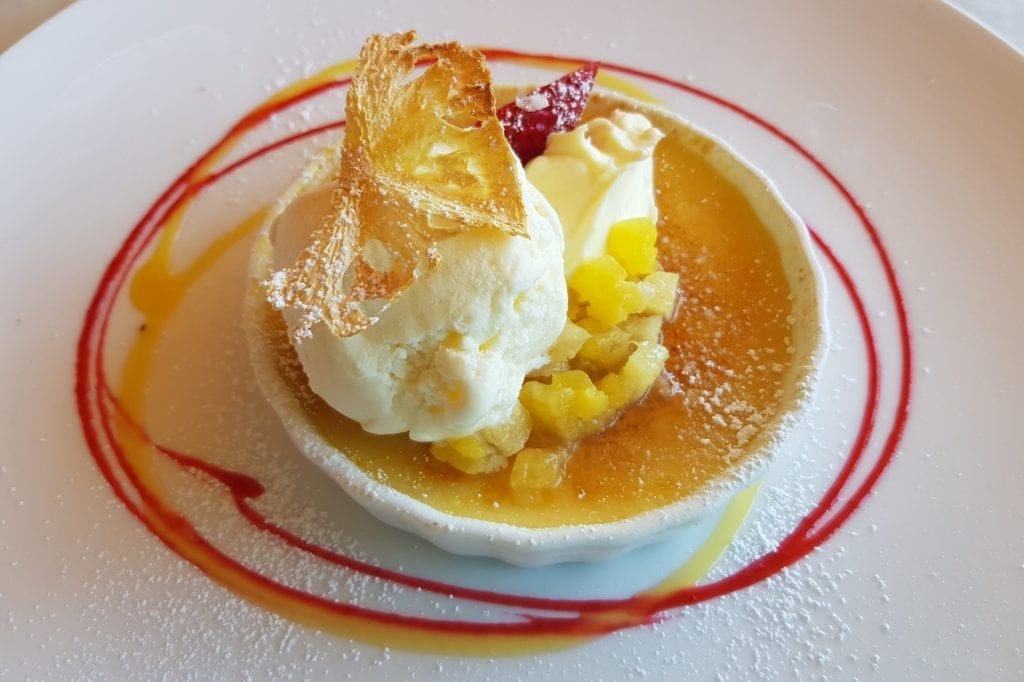 French cream cheesecake with mixed berry compote and raspberry parfait.
After all that delicious food, we enjoyed a stroll around the beautiful grounds.

The rolling lawns overlook the vineyard, a dam, gazebo and beautiful rose bushes.
We enjoyed our lazy Sunday lunch at Sittella. The food style is very classic and full of flavour. It's a wonderful spot in the Swan Valley where the service is friendly, the wine is flowing and we'd definitely dine there again.
The Details
Address: 100 Barrett Street, Herne Hill
Phone: 9296 2600
Website: www.sittella.com.au 
Car Parking area: Sealed car park at venue with ACROD parking.
Grandchild Friendly: yes, kids menu and high chairs.
Find more places to eat in Perth.