Geraldton stalwart The Jaffle Shack has opened a sister venue – Café Fleur. The bustling café on Marine Terrace has plenty of tables inside (where the noise level can get quite high) as well as a lovely dog friendly courtyard. We enjoyed Café Fleur so much we dined there for brunch twice on a recent trip to the mid-west coastal city.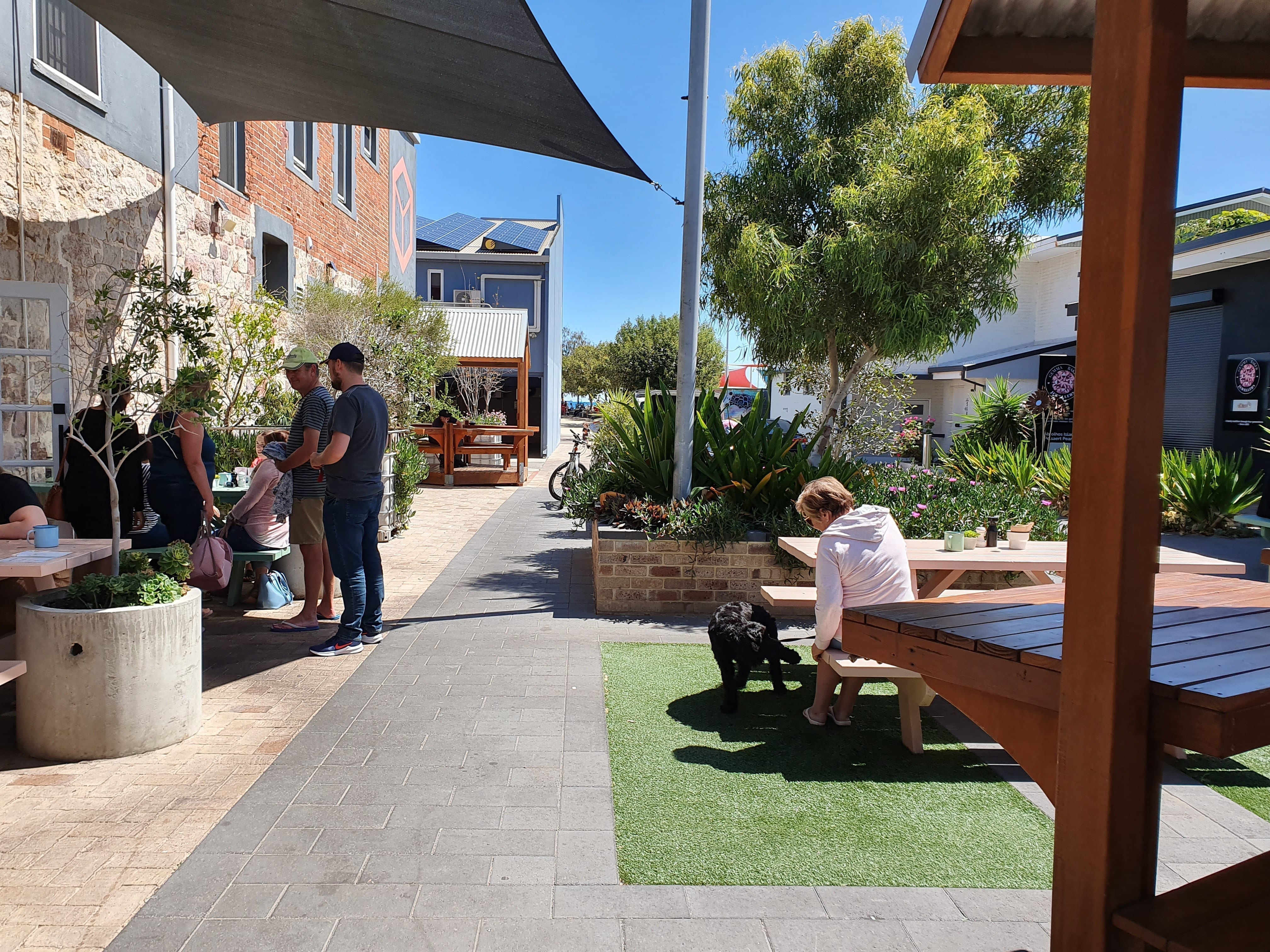 The coffee, by Karvan, is excellent. A brunch menu has plenty of brekkie favourites, as well as some interesting dishes. And there are sweet treats and other fresh food available in the well-stocked cabinet. We dined on a public holiday, and being one of the few dining spots open, it was absolutely heaving. We were pre-warned that there would be a wait on food, but did not find this to be excessive. The service was friendly and helpful.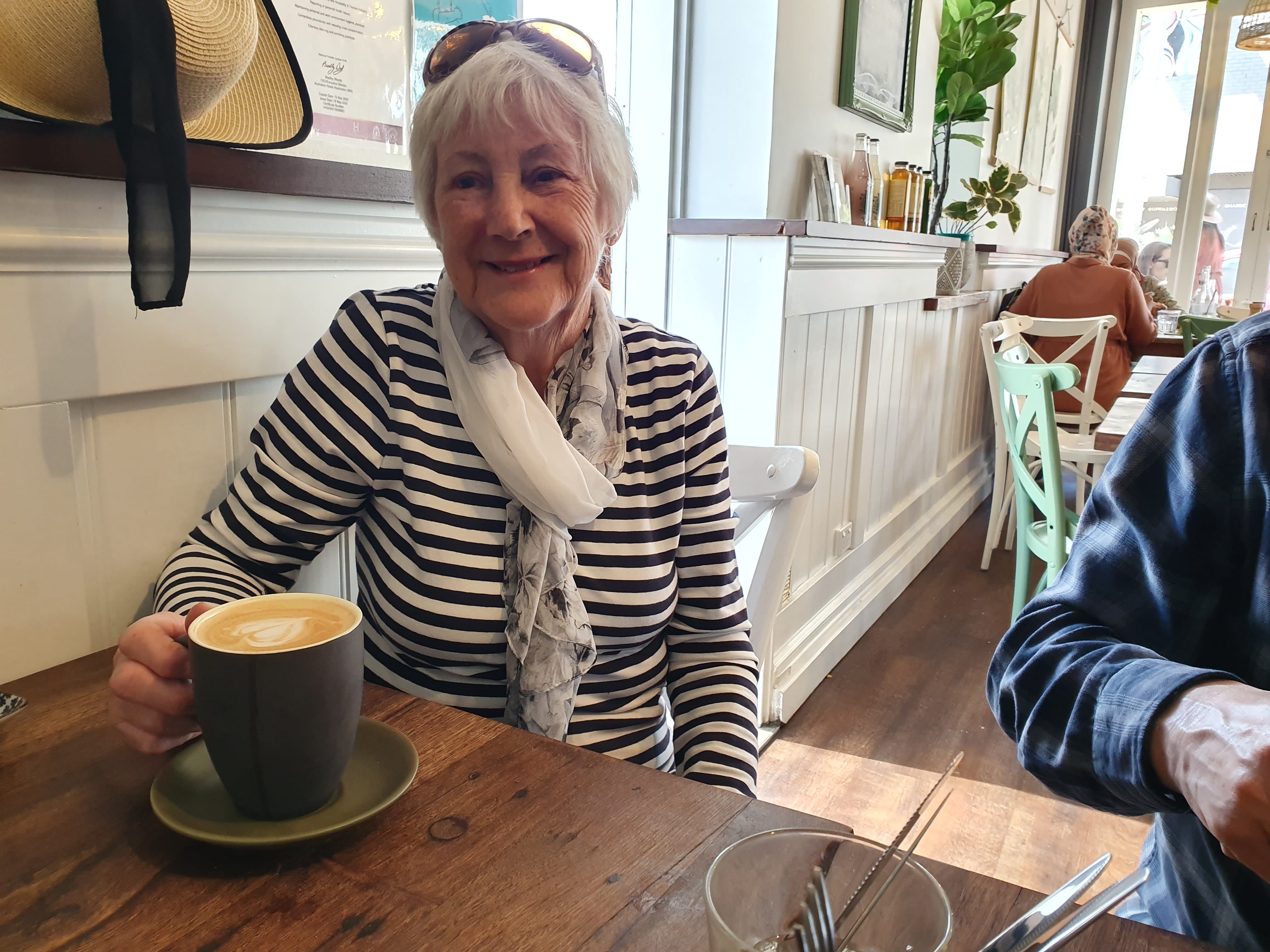 Here's what we ate… Brekky Croquettes ($22) triple cheese, chive and potato croquettes are served with poached eggs, aioli, bacon and rocket. The crisp croquets ooze with fetta, parmesan and mozzarella, and are delicious dipped in the roasted nut and capsicum sauce.
My husband tackled the big West Ender full Breakfast ($25). The huge plate brims with two eggs (cooked how you like), chipolatas, crisp bacon, hash browns, roasted mushrooms, grilled tomato, fresh spinach and served with deliciously fresh toasted Vienna bread.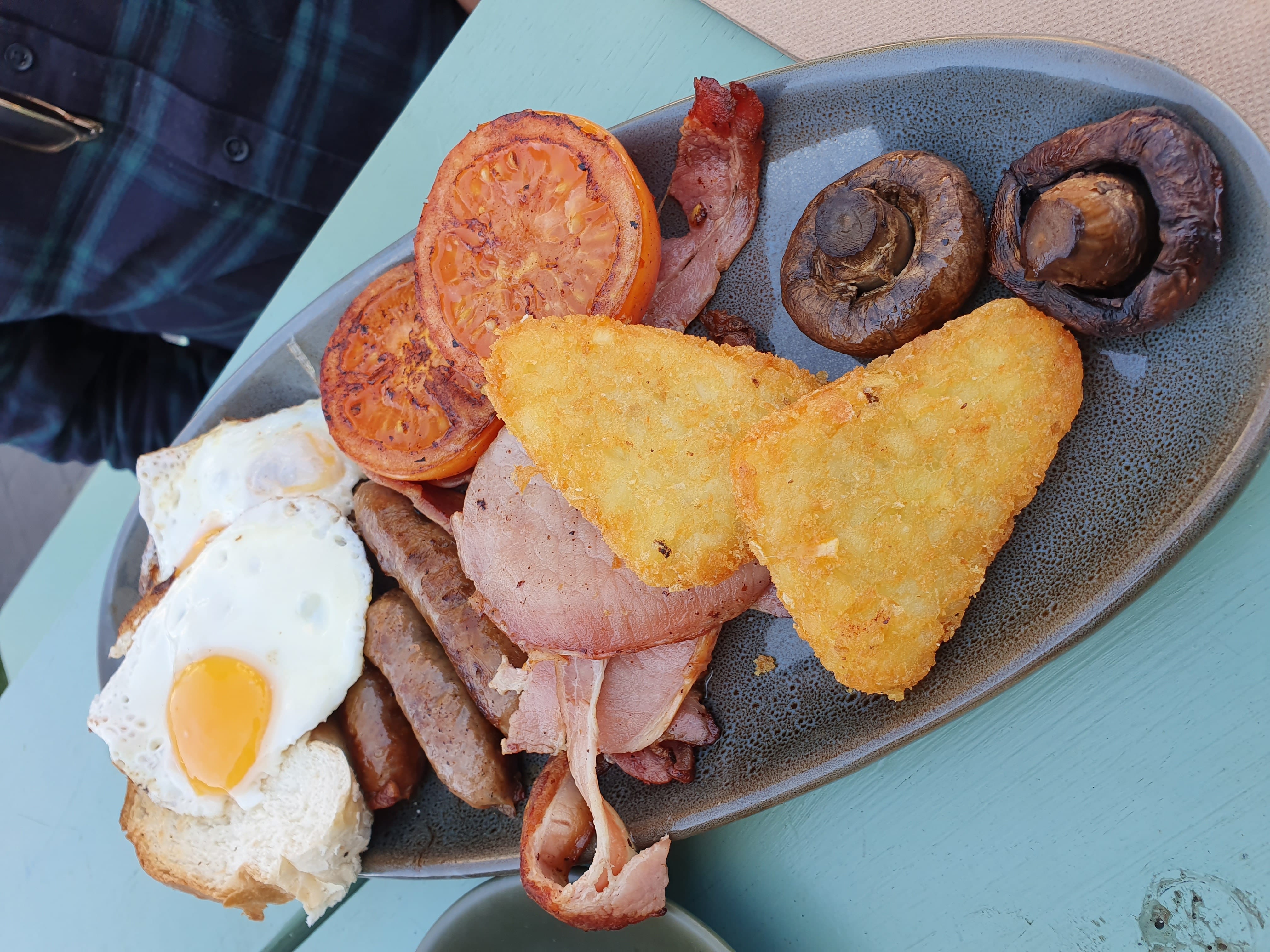 You'll be pleasantly surprised with Geraldton's café culture and the well-cooked food, friendly vibe and great coffee makes Café Fleur is the pick of the bunch.
Find Café Fleur at 186 Marine Terrace, Geraldton.
Get more information on their Facebook page.
Find more places to visit and dine at in Geraldton here.