We took a Sunday drive up Marmion Avenue, where Perth's urban sprawl seems to go on forever. My husband had been fascinated by the tales of the Alkimos shipwreck and we decided to stop for lunch at the café that overlooks its remains – Shore Café.
We spotted the rusty remains of the SS Alkimos shipwreck, after which the suburb is named, just peeking out of the sea. The ship which ran aground in the 1960s is said to be cursed, with a very colourful history including murders and bad luck. It is believed to be haunted too!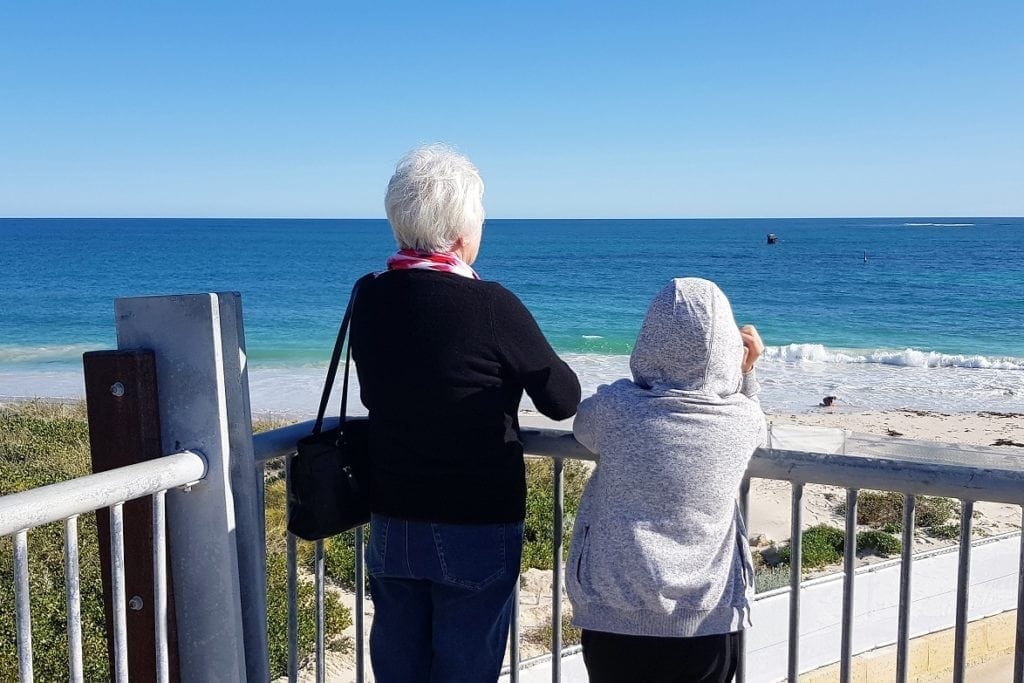 The hugely popular spot on the beach is a mecca for locals. The café is very cosy, with just a few tables inside, making it more of a spot to dine alfresco on a sunny day. The café also has a small bar licence and is open for brunch and lunch.
We arrived in the middle of lunch on a very sunny winter's day, there was barely a spare table to be had and the queue was about 10 mins long. There was a little wait on food, which we didn't mind, as the staff let us know. We were happy to enjoy the view from our table.
Drinks
We started off with an excellent coffee, which is roasted onsite.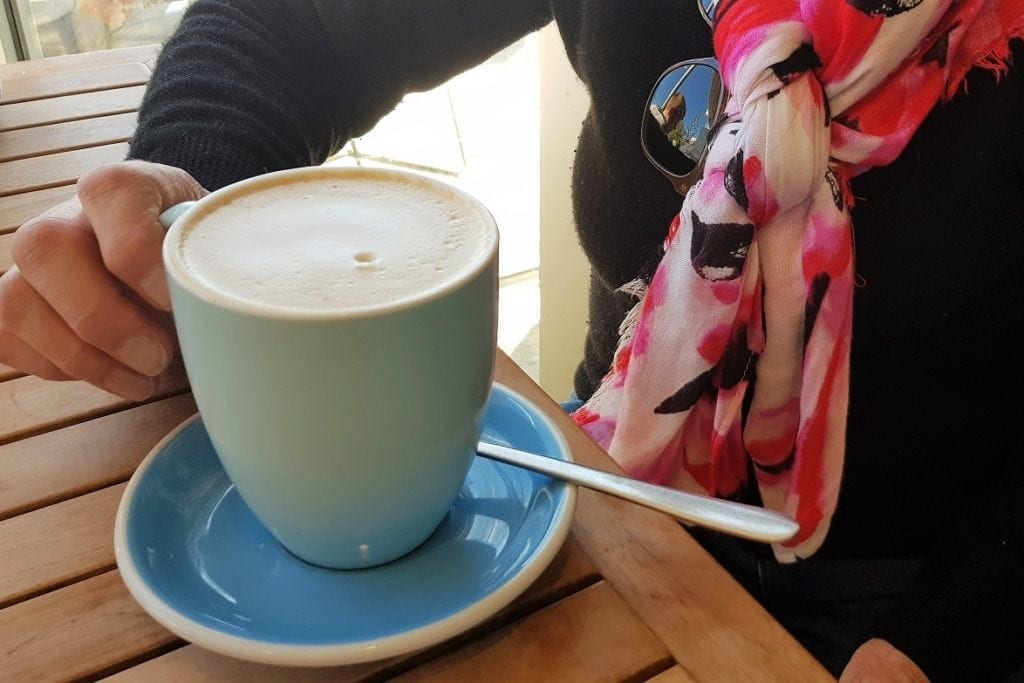 My daughter enjoyed a pot of herbal tea, which was a very good cuppa indeed.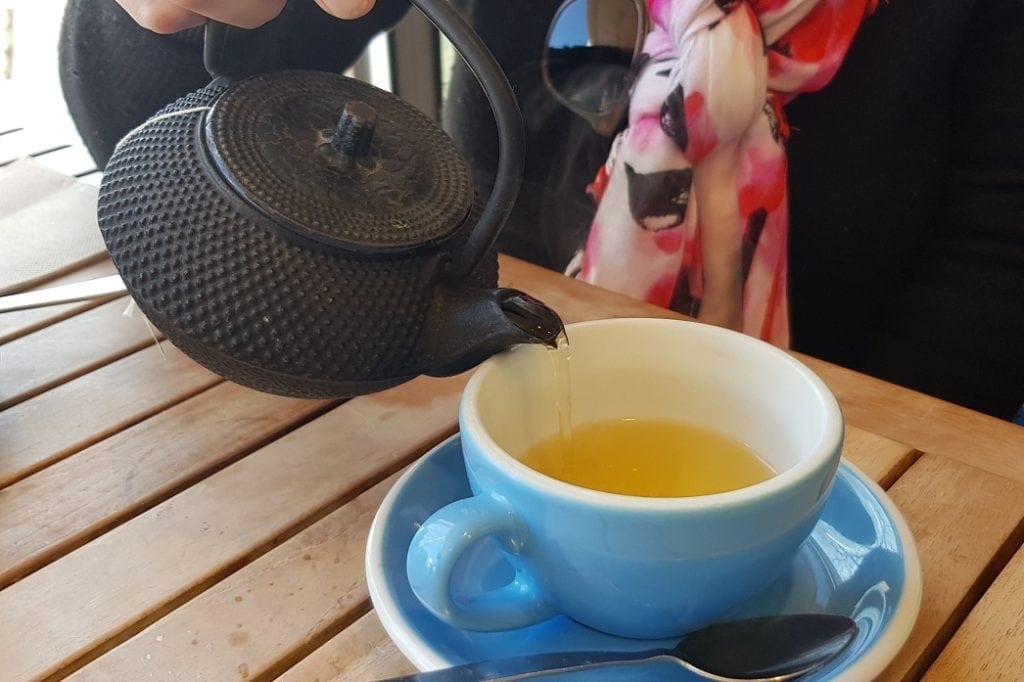 Food
For lunch, I chose the fish and chips, since we were by the seaside. The portion was generous and the golden battered fish was very tasty. On the side was a well-dressed salad and tartar sauce.
My husband picked the pork belly ($24). This was a very tasty dish, with a good chili kick, but could have been more substantial. The saucy dish would have benefitted from a side of rice or salad, to make it more filling.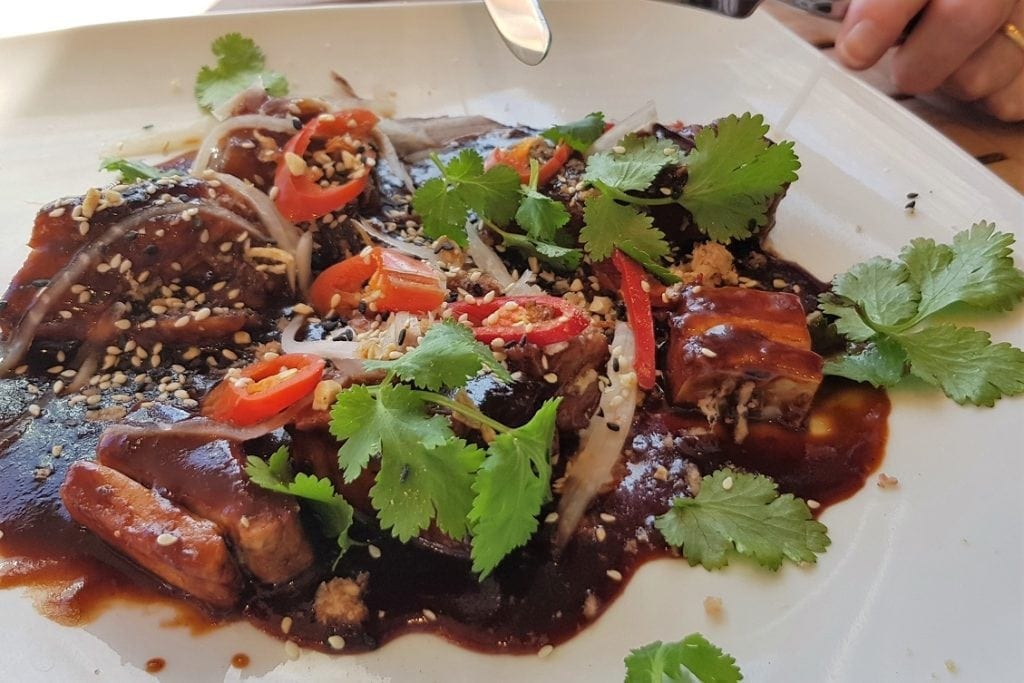 We had a chat to the owner, who is very welcoming and he told us about his new restaurant which is currently being build next door. The licenced spot will have a big seafood offering and is opening at the beginning of summer. Definitely one to watch.
Shore café is a great little oceanside spot. Our tip is to get there early on weekends and sunny days!
The Details
Address: Portside Promenade, Alkimos, Perth. (Shorehaven Estate)
Phone: 9562 0433
Website: FACEBOOK
Disabled Access: Yes – parking and toilets.
Parking: The carpark is right next to the café.
Grandchild friendly: Kids menu and lots of grass to run around.