The Local on Waratah, formerly Yabba Dabba, is found on the Waratah Avenue shopping strip in Dalkeith. We popped in for a spot of morning tea with our grandson in the school holidays. There's plenty of seating inside the eatery, as well as outside on the street. Those who don't like noisy cafes may prefer the separate dining area found down the side of the café. In here it seemed a little quieter and it's very pleasant with lush foliage adorns the walls.
The Local on Waratah is open all day long, enjoying a café feel in the daytime and more of a restaurant feel, by night. It seems popular with the brunch crowd and for lunch and dinner pizza is the speciality, with many gourmet toppings available. There's plenty of choice whatever you like to eat. The cabinet is brimming with freshly baked cakes, pastries and raw treats, as well as savoury bagels, sandwiches and more.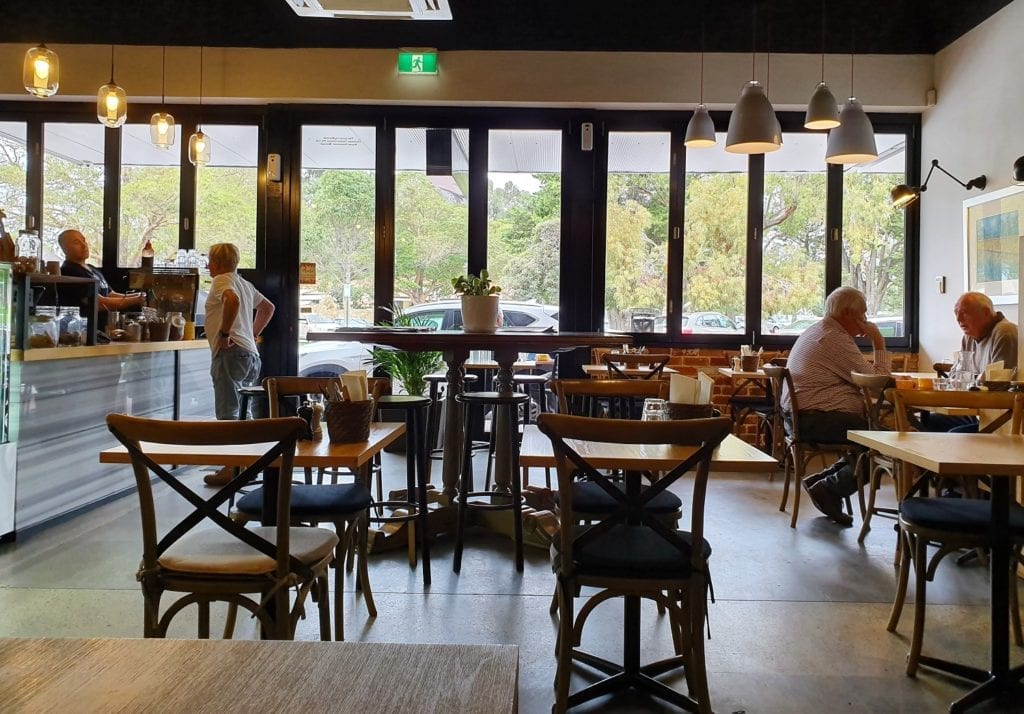 First up was a flat white, and their coffee (Fiori roast) is good.
I chose a scrumptious chocolate mousse cake, served with whipped cream.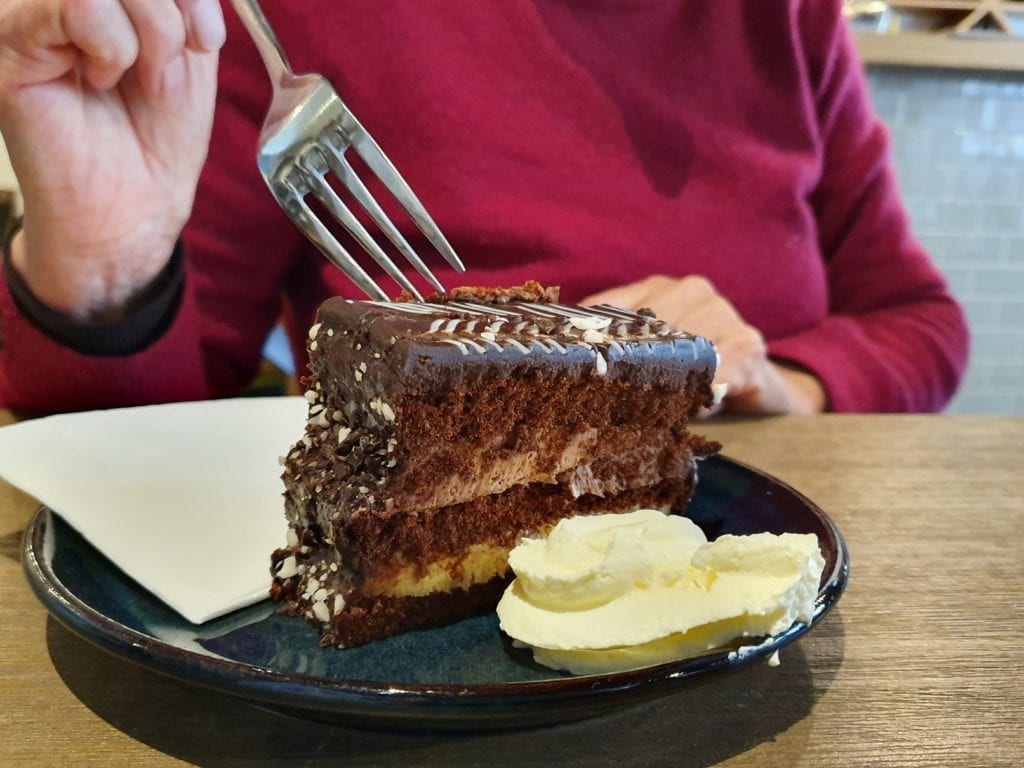 My husband enjoyed a berry cheesecake. Both serves were small, but good sizes for us, as we don't have big sweet tooths.
My grandson ordered French toast from the children's breakfast menu. Egg on toast is also available. He devoured the beautifully presented French toast – fantastic value at just $8. He let me have a bite and I agreed it was delicious, with plenty of fresh strawberries, jam and flavoured butter.
The Local on Waratah is a great spot for a meal or coffee catch up.
The Local on Waratah Dalkeith – The Details
Address: 99 Waratah Ave, Dalkeith
Phone: 9386 7733
Parking: There is plenty of street parking available.
Website: thelocalonwaratah.com/
Find more places to dine in Perth here.