If you love a bit of 1970's, 80s and 90s rock, a lively, noisy eatery and deliciously huge burgers, try Bump-In Burger, found at the Woodvale Shopping Centre. The small eatery, with a huge mural dedicated to rock bands from all eras, is very popular with just a few booths and tables inside. There's takeaway available which is handy for locals.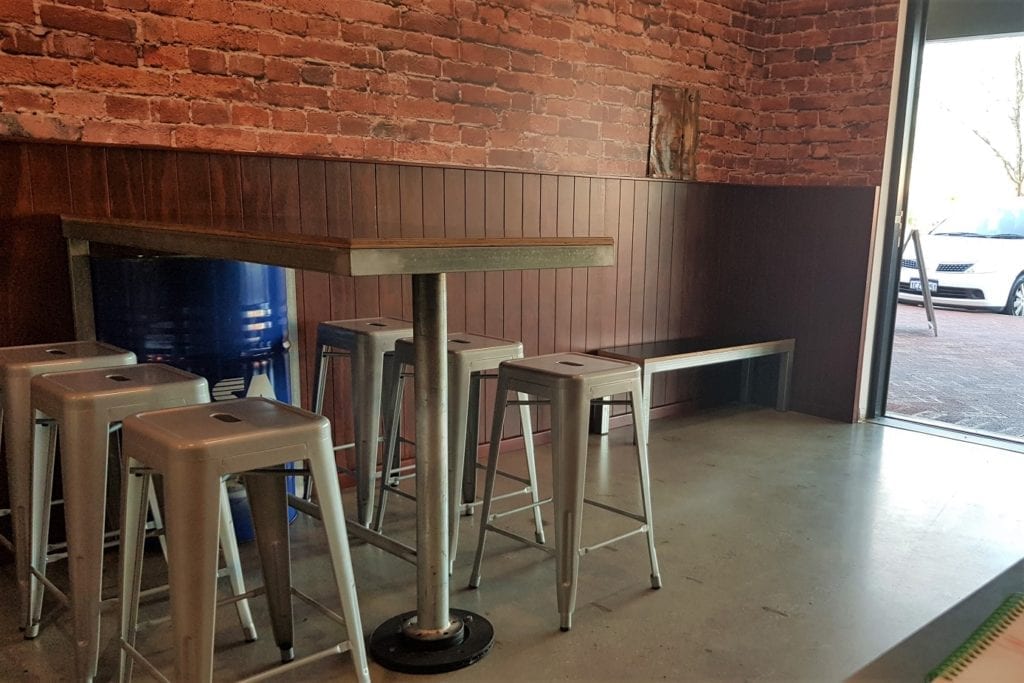 On the mural you'll spot the Beatles, The Stones as well as artwork from a Pink Floyd album cover and lots more. In the background you'll hear songs from the likes of Led Zeppelin, ACDC, Pearl Jam, Guns and Roses and Nirvana, so if that's your cup of tea – you'll love the rockin Bump in Burger.
On the menu there are lots of burgers (which come with fries) and some very tasty sides. There's beef burgers, chicken burgers, as well as vegetarian and vegan options too. The Eddie Cheddar ($15.50) consists of two of Bump ins juicy handmade Aussie beef patties, crunchy mustard pickle, caramelized onion and extra melting American pepper jack cheddar. Served with their home-made relish and Dijon mustard.
The massive Burger Kill ($19.50) is brimming with two bump in hand made beef patties, as well as crispy streaky bacon, onion rings, melting American cheddar, a sweet potato hash brown, caramelised onion fresh crisp lettuce and tomato finished with home-made aioli & tomato relish.
If you have a gluten intolerance, choose a bunless version of any burger. Considering there's no bread, it is still very filling! Bump In is well worth trying if you love a huge, gourmet burger.
The Details
Address: Shop 4, Woodvale Boulevard Shopping Centre, Whitfords Ave, Perth.
Website: https://www.bumpinburger.com/
Disabled Access: Yes – parking out the front.
Distance from Car Parking area: The carpark is right next to the restaurant.
Find more places to dine in Perth here.