Located on the beach in North Fremantle, Coast Port Beach is a multi-venue location great for a social gathering, or just to pop in for a casual drink on a sunny afternoon. There are 3 areas to the venue, each with its own vibe.

We popped in on a Sunday afternoon on our way back from Fremantle. Parking was easy as there is a car park right outside the entrance which is accessed via a gently sloping walkway, making it easy for wheelchairs or prams. Left of the entry there appeared to be a private party going on in a roped off area furnished with lounges and umbrellas, it looked like a nice spot to have a casual celebration with friends or family.
There is a bar and seating on entry and a large dining area overlooking the beach for sit down meals. Separate to these areas there is another bar "Cargo" which has a casual beach bar vibe with both an indoor area and outdoor terrace. Seating in this area is eclectic with a choice of high seats and tables, low comfy chairs, metal stools or even standing areas.
We were peckish, but not really wanting the whole sit down dining experience, so decided on the more casual Cargo bar. Food orders in this area are placed at the bar and you need to know where you are sitting before ordering as each table has a number which you will need to tell the bar staff. After ordering you get your own crockery and cutlery from the service area; just a note here – the plates are tin, in keeping with the whole trendy, eclectic set up of the bar. Our food was served quickly and was good quality and I thought, value for money.
I would say that the Cargo Bar is more suited to the younger, or young at heart, crowd as the bar hosts a "Sunday Session" with a DJ, although there was a very pleasant vibe and there were no drunk and disorderly patrons as we have seen in some other beachside venues. The sit down dining area is more suited to families and seniors.
Overall, Coast is a pleasant venue to spend a couple of hours with friends, with a fabulous ocean view to boot.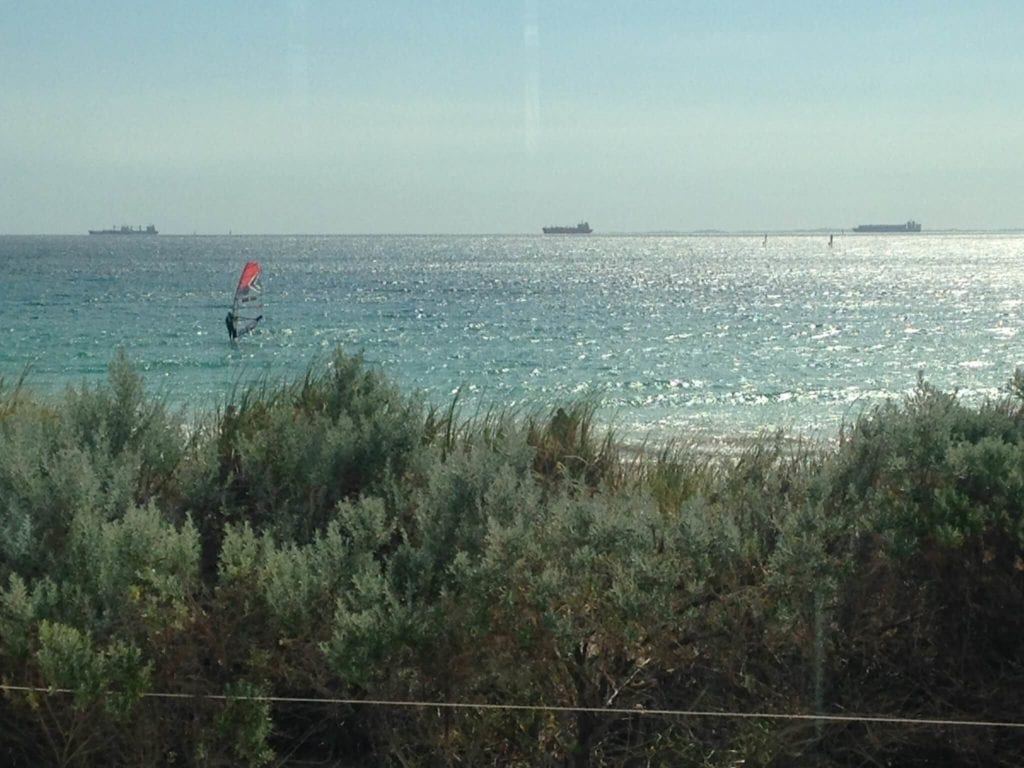 Details:
Coast Port Beach,
42 Port Beach road, North Fremantle
PH: 930 6866
Hours:
Monday 11am – 9pm
Tuesday & Wednesday Closed
Thursday & Friday 11am – 9pm
Saturday & Sunday 9am – 10pm
Brunch from 9am Weekends.