Both my husband and I enjoy a good read, and so we were delighted to discover the brilliant Millpoint Caffe Bookshop. Found in South Perth, just a short walk from the Swan River, this little café is well worth a visit.
The café is easy to find, with its eye catching purple exterior on Millpoint Road. The heritage building offers a few spots to enjoy a breakfast, morning tea or lunch. You can find a table or comfortable sofa amongst the books or eat in the main part of the café in the rear or the building, which has a covered alfresco dining area.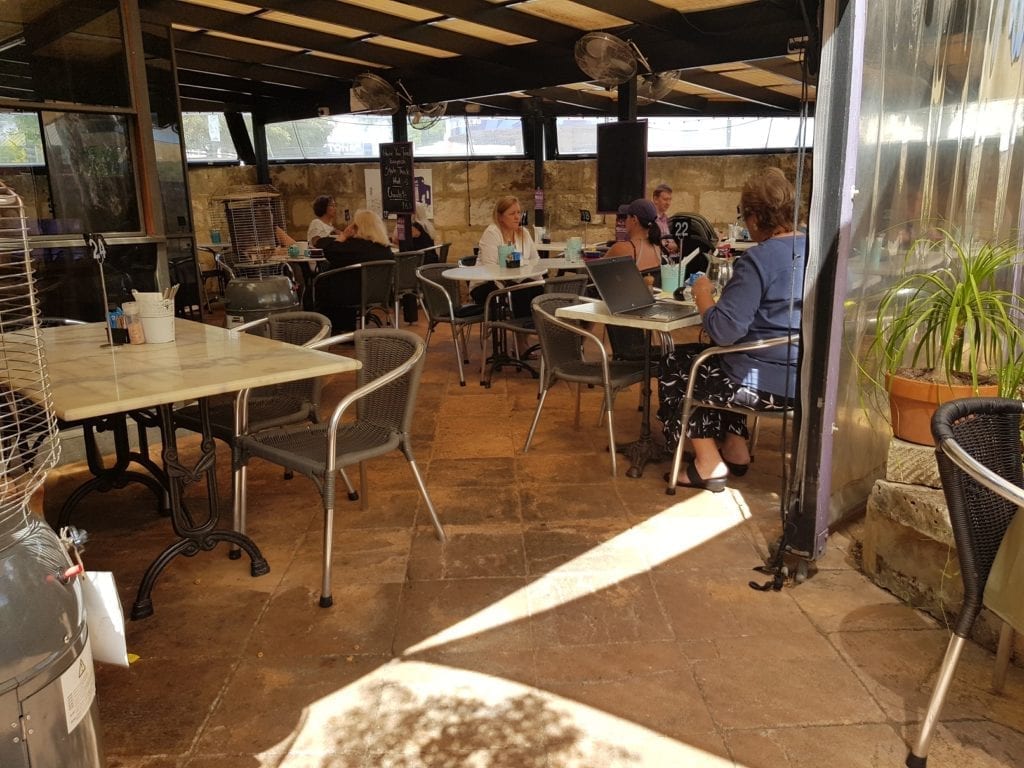 We found the bookshop area much quieter. Perfect for my husband with hearing aids. We had our grandson in tow, so found a table right next to the children's section. He enjoyed having a good browse of the all the story books.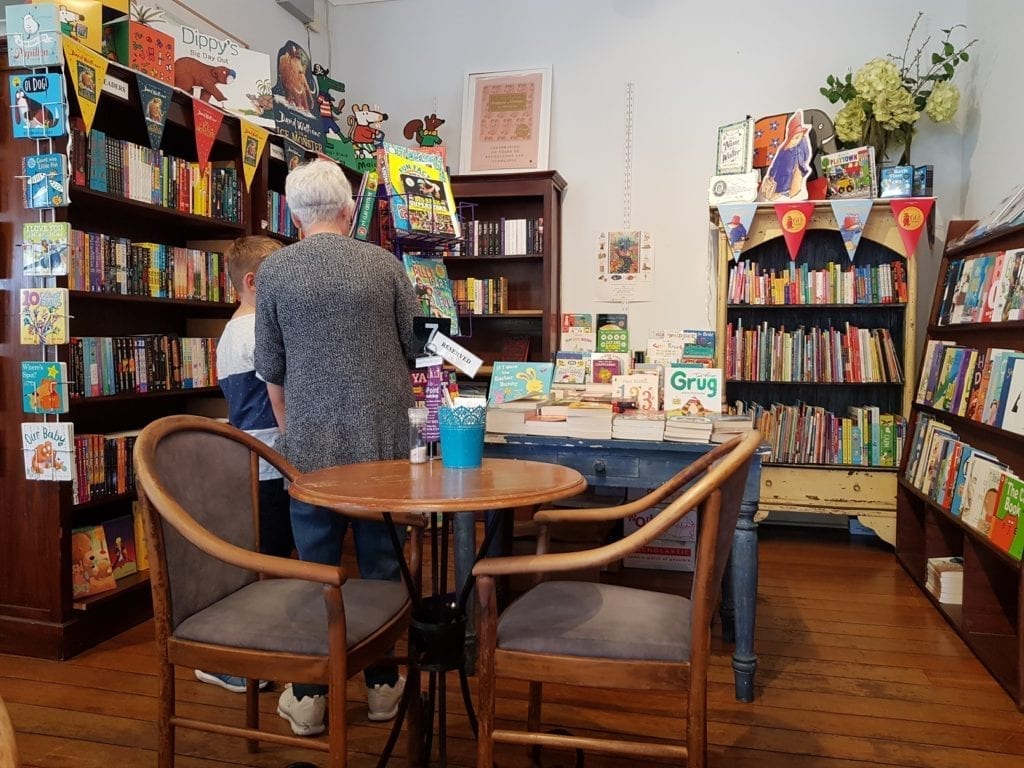 The independent book shop is packed with a range of fiction and non-fiction books for people of all ages. They specialise in contemporary fiction, but have a range of classics, kids, cooking, biographies and more. My husband found a classic to take home.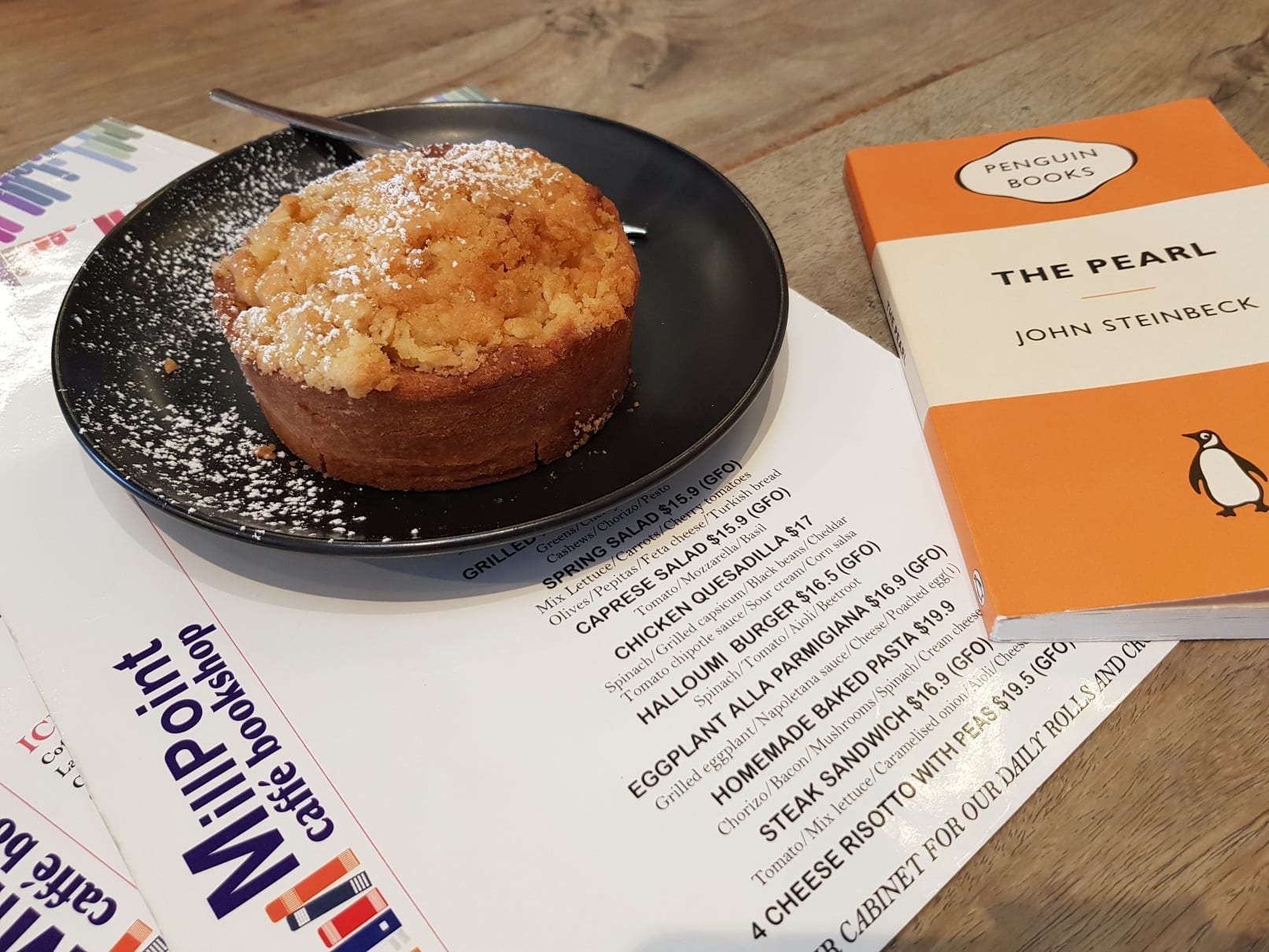 The café serves up breakfasts and lunches, as well as cakes and other sweet snacks. We enjoyed a Fiori coffee with morning tea, along with a few treats from the display cabinet.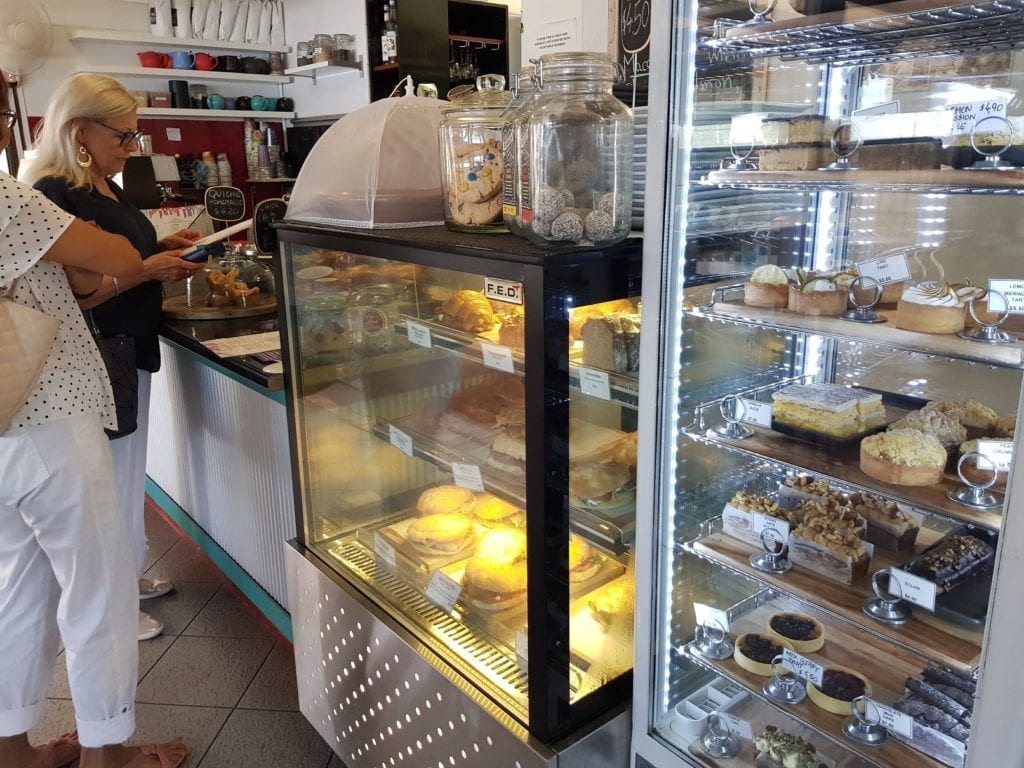 My daughter enjoyed a gluten free berry cake, topped with redcurrants.
I loved the freshly made apple crumble.
The Millpoint Caffe Bookshop also welcomes book clubs. Independent book clubs are able to reserve the space – what a perfect spot for a book club meeting. Afterwards, we walked down Douglas Avenue to the Swan River for a stroll. It only takes about two minutes.
Bookings are recommended on the weekends, as the café can get very busy. At Millpoint Caffe Bookshop you can indulge in your love of a great read, cuppa, and food all at the same place.
The Details
Address: 254 Mill Point Road, South Perth.
Phone: 6117 5603
Open: 7 days – 8am to 4.30pm
Website: www.millpointcaffebookshop.com.au
Parking: There is some street parking available, otherwise walk up from the Coode Street carpark.
Grandchild Friendly: Yes, kids menu and highchairs are available.
Find more places to dine in Perth here.